Technology and sport have not always been the most comfortable of bedfellows. When the NFL introduced instant replays, it did exactly nothing to stop the arguments over what is or isn't pass interference and just meant more delays. The net result? Fans wishing the officials could simply get rid of the technology, make an on-field decision and get on with the game.
Similarly, all the drama of this year's Premier League has been overshadowed in the media by endless discussion over the VAR system that was introduced at the beginning of the season.
However, it's easy to see the negatives, and bad news always makes for better headlines. People are never so quick to mention the multitude of ways in which technology has enriched the sporting experience, especially for viewers, with innovations ranging from video streams to live betting to closer interaction with the stars via social media.
The Latest Gamechanger
As 5G rolls out, it will revolutionize the mobile internet. But its impact on the sports sector is set to make it one of the biggest technological game-changers yet. You might ask yourself how having a better mobile connection can really make so much of a difference. Let's find out, but before we get into the details, we'll have a quick reminder about what 5G is and how it differs from what has come before.
If you have used GPRS and 3G, you will know first-hand just how big a difference 4G made. Streaming a game, or even playing one, are things we do without thinking twice, but that would have been next to impossible with those previous connections. 5G will literally take things to the next level, offering connection speeds as much as 100 times faster than 4G. It's all about making sure our cellular network is future proof – today, there are around 20 billion connected devices requiring network access, and by 2030, it is estimated that this number will have risen to 500 billion. The world is changing, and 5G is designed to provide an infrastructure that will facilitate rather than hinder this change.
5G Broadcasting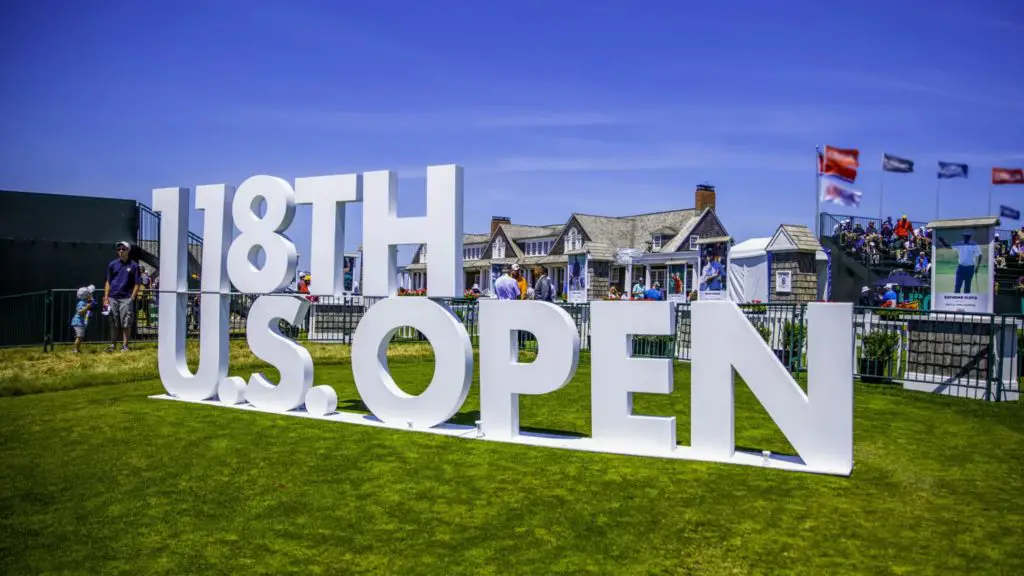 Broadcasting is the obvious example of where 5G will have a significant impact on the world of sport. But it's not just about getting the action to your smartphone. 5G-enabled cameras and microphones literally cut the tethers and allow broadcasters to provide coverage in ways that simply wouldn't be possible when the camera is attached to a cable.
Fox Sport has already experimented with 5G camera coverage at the US Open. Meanwhile, in the UK, broadcaster BT Sport used the technology to provide a "fan's eye" view in the run-up to games, accompanying fans on the supporters' bus and even joining them for a beer in the pub before kick-off.
More Excitement in Sports Betting
Even casual sports fans are likely to have a betting app on their smartphone these days, and placing a small bet is not so much about trying to win money as getting more involved in the game. New advances courtesy of 5G take this to new levels. Take live sports betting as an example. This is becoming a feature on a growing number of the most popular betting apps but is still very much in its infancy.
Essentially, how it works is that it allows fans to continue placing bets after the game has started. It was first introduced in soccer, where there might be only two or three goals in a game, but where each one shifts the odds on a team winning or losing significantly. Now consider how this can be extended to other sports.
The biggest challenge is in sports like tennis, where the score is constantly changing, and every point, break of serve or double fault can cause a subtle change in the odds. Keeping up with that in real-time for live betting seems like a major challenge – but with the negligible latency of 5G, suddenly anything is possible.
Reduced Latency Means New Horizons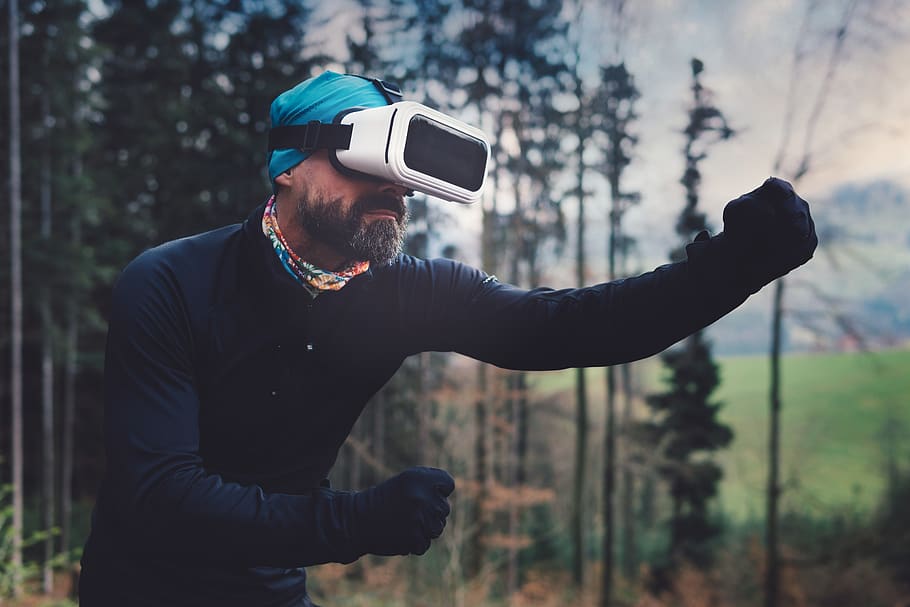 That reduction in latency is just as significant a characteristic of 5G as the improved connection speed. Just to be clear, latency is the time lag between information being sent from a device to it being used or consumed by a receiver. For those who enjoy games like John Madden or FIFA, it means you could play against an opponent on the other side of the world just as you would if they were in the same room using another controller on your games console. But it goes way beyond just playing games.
By using 5G and Virtual Reality technology in combination, real-time remote coaching becomes a genuine possibility. Suddenly, location is no barrier to rising to your potential in sport, as a coach and an aspiring athlete can now work together from opposite sides of the world. Best of all, the technology can also gather and transmit vital data that will help the coach to monitor progress and tailor the training regime accordingly.
Making Going Out Better than Staying In
One of the most common concerns you will hear throughout the professional sports leagues is the fear that providing better technology will actually keep fans away. The theory is a compelling one and goes along the following lines: If a team is providing cutting edge live streams, opportunities to interact with players online and all the rest, why will fans spend time, effort and money attending games in person when they can get a better experience sitting at home and looking at their smartphone or laptop screen?
OK, so there is a certain logic to that argument. But pragmatically, it is surely a better solution to bring the stadium experience up above the level of the remote experience than to dismiss as harmful the technology that brings so much enjoyment to fans. 5G provides the means to make that happen.
In Germany, the Bundesliga is something of a first-mover in this area. The average game is attended by around 43,000 fans and they consume approximately 500GB of data while they are there. This is a figure that has increased by 50 percent in a little less than one year. 5G will not just be able to meet this growing capacity, it will also open the door to new experiences. For example, Bundesliga teams are trialing augmented reality innovations that will be able to show spectators how fast a player is running in real-time. Gathering that information is one thing, but disseminating it among the paying fans in real-time is something that will only be possible with 5G.  
On-field Decisions
Earlier, we talked about how using technology to help the officials make better decisions is something that can sometimes create more problems than it solves. Ditching technology here, however, is not the solution. Sure, human frailty has always been part of the game and mistakes even themselves out in the end. But when technology allows fans and players to watch and re-watch every event in minuscule detail, it is neither practical nor fair on officials to expect them to make a call on the basis of what they saw in real-time out in the middle.
Of course, they need access to the same or better technology than the fans are using, or their position becomes intolerable. The biggest complaint that people have with this area of technology as it stands concerns the time it takes. But 5G could hold the key to delivering accurate decisions even faster than human officials. For example, a smart ball with sensors would give an instant and definitive ruling on who last touched a ball in rugby or on first down decisions in the NFL.
Soccer leagues in Scotland have even mooted the idea of a fan assistant referee system. The idea here is to use 5G to allow spectating fans to take the decision on borderline calls by voting from their smartphones. Could this be the way to go with those troublesome pass interference calls, or would it only add new meaning to the concept of home-field advantage?
Future-proofing Sports
Here, we have just touched on a handful of innovative ways that 5G could be used in sports. Many of these are ideas that have already been trialed, but for which the current 4G infrastructure is just not fit for purpose. 5G will allow areas like VR and live betting to truly flourish and meet their full potential. But these only represent the beginning of what 5G will make possible.
In a press release last year, Vodafone reported that more than three-quarters of decision-makers in the sports industry intend to use 5G as a building block for technological innovation. Even they are at the blue sky thinking stage at present, but it is only when the new generation of mobile connectivity becomes a reality, that its full potential will begin to come into focus.
In this new decade, we have more leisure and entertainment options open to us than ever, but the same limited amount of time in which to enjoy them. 5G tech innovation will help ensure sport retains its important role in our lives and remains as relevant for future generations as it is today.