The rapid rise in technological developments over the last couple of years has impacted both our private and professional lives. There is hardly any sector left that is untouched by the advancement in technology. The one industry which has managed to grow and benefit better than other industry is the Gambling Industry. And with the Internet, online gambling has grown leaps and bounds over the last few years.
Gambling has come a long way since dice rolling and playing cards in 100 A.D. to online casinos available at the tip of our fingers. It is the process of playing a game for money and involves placing bets or playing the odds in the hope of winning. Gambling gives positive feelings or adrenaline rush due to the risk involved. Despite the changes in the industry, gambling still remains a popular hobby for most people. However, technology has transformed completely how we gamble.
Online Gambling – A History
The Online Gambling Industry first arrived in the mid-1990s with a company called Microgaming who claims to be the first one online casino. While casino games were the first form of real money gambling available online, it was poker who made in earliest impact on the online gambling market. A little poker site called Planet Poker in was launched back in 1998 and remained practically the only virtual game in a town for nearly a year. However, competitors started crowding soon starting with Paradise Poker in 1999.
After the turn of the century, there was no looking back. Gambling sites had gained good popularity offering casino games, betting, poker, and bingo. Now Online gaming industry has evolved with products like Mobile gambling, cross-platform services, live dealer casinos, new payment options with cryptocurrency, virtual reality games, 3D products and more.
The Growth of the Online Gambling Market
Though the growth of an online gambling market relates to country regulations, the industry has grown from 20.5 billion US dollar industry to 52 billion US dollar industry in a period of nine years. By 2020, the online gambling industry is expected to reach 59.9 billion US dollars and 94.4 billion by 2024.
Continuous technological advancements such as handheld devices and smartphone penetration are the key factors in the rise of the industry. This, in turn, has resulted in a rise in consumer inclination toward online gambling, irrespective of place and time. It has emerged as one of the mainstream leisure pursuits for consumers especially in countries such as Canada, U.K., Brazil, and the U.S.
The increasing adoption of cost-effective payment mechanisms among consumers is also playing a major role in the increasing investments in the market. Introduction of technologies like virtual reality and augmented reality will lead to the increase of more players in the coming years. But the rise in tax percentage by local governments on online gambling platforms may hinder its development. Back in January 2015, the European Union revised its tax rates on online services for some European countries by increasing value-added tax (VAT) to millions of dollars per year.
Online Bingo and Poker
Based on segmentation the Online Gambling industry can be roughly segmented into Sports Betting, Poker, Bingos, Keno, and Casinos. Betting, Poker, and Bingo were the ones that quickly adapted to the online world. Poker and Bingo games became widely popular among players because it allowed them to enjoy these games from the comfort of their homes rather than being physically present. With a high-speed connection, interested players can enjoy high-quality online casino games irrespective of their location. With technological advances, players will be getting a more realistic and fulfilling experience that mimics real life gambling. Take a look at this list of casino sites.
Though Bingo industry was established around the 1960s, moving it online has made it accessible to the world with the same traditional rules. In online Bingo, you get a wider range of Bingo games and it has fast-paced gameplay. Also, Bingo online is much cheaper than playing in a real casino. A player winning a jackpot in Online Bingo is much higher than in a land-based bingo game.
 The Advancements of Gambling Technology
The Gambling industry is constantly evolving bringing new changes to give players the best experience possible and offer better services. Here are some of the futuristic technologies in the gambling industry.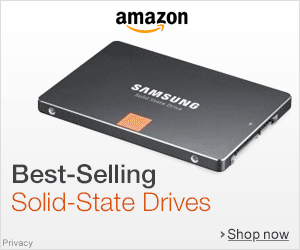 Virtual Reality Casinos
VR (Virtual Reality) technology has already been applied in other industries and will probably become a key aspect in the gaming industry. Online Gambling is adopting this technology resulting in VR casinos. These casinos provide standard things such as a number of games and enticing slot bonus offers giving it the closest thing a player can experience playing in a regular brick and mortar establishment.
Using the latest technological developments like VR goggles, players will get a complete experience like walking around casino floors, checking out games, placing wagers and even interact with other players. The technology is still at its price which is why it still a bit pricey. But after a few years, it will be affordable and accessible to a large number of players. It might be a household item in years to come.
Augmented Reality Gambling
Similar to Virtual Reality technology, but it takes thing a step further. It not only provides an illusion of reality but influences all sensory inputs giving a more enhanced experience than in a regular establishment. The Augmented Reality technology is still a few years away from actually being implemented and yet to pass some technical challenges.
Blockchain Casinos
The growth of Bitcoins and development of Blockchain technology has impacted various aspects in the online gambling industry. Cryptocurrencies have opened new worlds and possibilities to the Online Casinos. Besides giving high security, it provides fair casino games and everything is random. Since fairness is one of the major aspects of online casino games, blockchain casinos like FunFair have seen a rise in their popularity. We can expect more companies to adopt this feature for security and guarantee of fairness.
Neural Networks
Since online casinos provide services globally, they need immense computing power to facilitate the required randomization algorithms. So, Online Casinos have started adopting AI (Artificial Intelligence) in the form of Neural Networks. They help to process the billions of request by distributing the computing power. As a result, players and gamblers can place wagers and bets without any delay in performance.
Payment Processing
The payment process has come a long way from a few credit card companies to cryptocurrencies. There are E-wallets like Paysafecard has made thing easier for the players across the globe. The cryptocurrency industry is not limited to Bitcoin anymore and there are now thousands of other crypto options like Litecoin, Ethereum. However, Bitcoin remains the most commonly used cryptocurrency in casinos.
Final Verdict
In a nutshell, the future of the online gambling industry looks great and exciting. We are already witnessing the flexibility and reliability brought by mobile apps. Without any doubt, more players from around the world will join and participate in this billion-pound industry. The competition will be fierce but we will have more options. If you have haven't tried your hands in online gambling, now is the best time to do it.