When we do something habitual such as using the same computer mouse for 20 years, we may not think of changing it. But if you've been battling with carpal tunnel syndrome for the last 15 years, this very mouse might be the culprit.
Alternatives to a regular computer mouse might just be what you need to change the position and movement of your wrist and bring relief.
If you're finding your regular computer mouse "a drag" on your wrists and arms. An alternative can provide the solution. Here are some unusual mice that you may not have heard of but which may just do the trick for you.
Best Alternatives to a Regular Computer Mouse
1. The Roller Mouse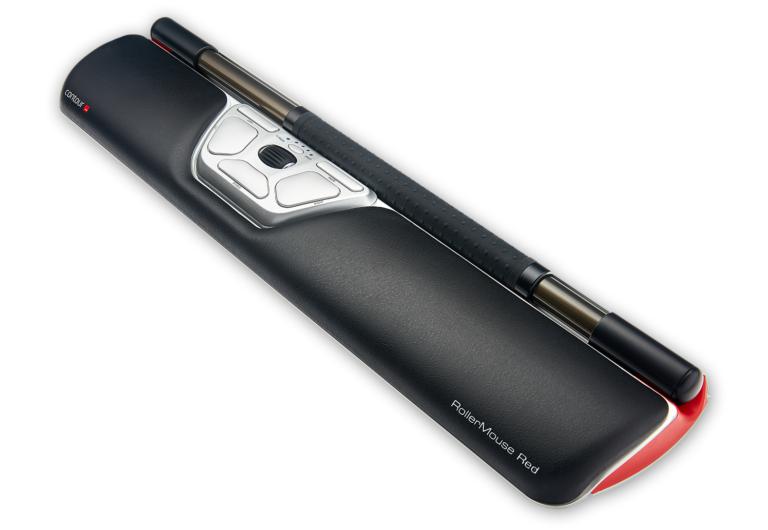 Working on a computer all day long needn't be a pain in the fingers. The Rollermouse Red is a replacement for your traditional mouse. It is a weird looking mouse and is positioned at the base of your keyboard.
Its pre-programmed buttons and rubber-covered roller-bar allow you to alternate between left- and right hands, eliminating repetitive strain injuries that come with using just one hand. You slide the cylinder to move the pointer right and left and roll the mouse for up and down. Available in 5 variants, whichever model you choose, you can adapt the mouse to your needs.
2. The Pen Mouse
Those who have already put the Pen Mouse to the test will tell you that you hold this pen-like mouse like you would a regular pen or pencil. The one pictured above is the Penclic mouse.
You rarely have to use your wrist to operate this mouse, offering hope to people with wrist problems who can't operate a regular mouse. You can work on most surfaces and at a distance of 30 feet. There are left and right buttons and a scroll wheel. The pen can also be used as a stylus.
There are two types of pen mouse on the market- one with a base attached to it, and one without. Each has its own unique pros and cons, so do your research first before getting one.
3. The Joystick Mouse
The 3M Ergonomic Mouse has earned an Ease-of-Use Commendation from the Arthritis Foundation, making it ideal for arthritis and RSI sufferers to operate.
Its vertical design keeps the arm in a neutral handshake position, which reduces the risk of discomfort. It is regrettable that the mouse is only available for right-hand users though.
---
Protect Your Online Privacy With Surfshark
[The VPN that we use here at Tech Arrival]
---
You plug this mouse into your computer's USB port with the PS/2 adapter. There is a thumb button for left- and right-clicks and a broad button at the fingertips which functions as a scroll key and center-click. The buttons aren't programmable.
4. The Vertical Mouse
The whole purpose of a vertical mouse such as the Anker 2.4G is that it is able to reduce computer-related pain and stresses. This is achieved by having the arm, wrist, and hand in a neutral or 'handshake' position.
The mouse has two buttons with a scroll wheel that scrolls the page left and right and up and down. You get three levels of DPI – 800/1200/1600. After 8 minutes of inactivity with the mouse, it becomes idle. Simply press the right or left button to re-activate it. With the mouse, you get your 2.4G USB receiver as well as the mouse coming with an 18-month warranty.
5. Finger Trackball Mouse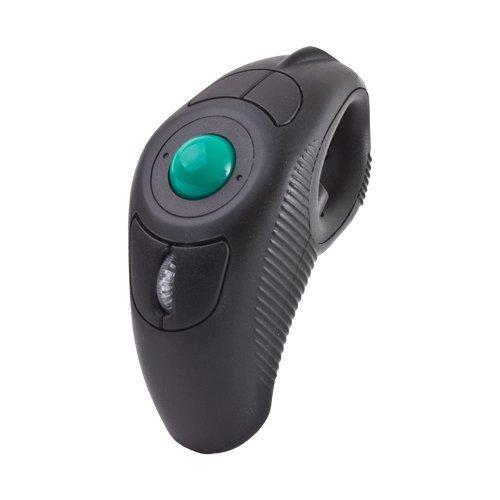 Wrist and shoulder pain can come from the extensive use of a traditional mouse. These mice haven't been designed for comfort. The Finger Trackball Mouse, on the other hand, is more ergonomic, performing better than a traditional mouse.
A finger trackball mouse such as the Yumqua Y-10W wireless has an ergonomic design and suits both left and right-handers. The mouse works with all operating systems and has a DPI of 400,600, 800 and 1200.
The Finger Trackball Mouse has a responsive ball which is fairly large and which is moved by your fingertips. With a mouse, the whole thing is moved over a surface, but with a finger trackball mouse, the device remains stationary and the ball is moved. The buttons are also well placed so your fingers aren't stressed trying to reach them.
Some of the trackballs connect via a 2.4GHz wireless dongle or Bluetooth. If you don't want a wireless finger mouse, you can get the slightly cheaper wired version instead. Most times they're ambidextrous. With a finger trackball mouse, the optical tracking technology you get produces precise cursor movement for superb accuracy and with less hand movement.
6. Trackball Mouse
A trackball mouse is another alternative to a regular computer mouse that many people swear by.
There are two types of trackball mice- the thumb and the fingers-operated-trackball.
A good example of the later is the Kensington Orbit. This mouse cradles the hand and wrist comfortably for pain-free work. It is also compatible with OS, Mac, Windows, and chrome and comes with a 5-year warranty.
You move your regular mouse around on a surface, but with a trackball, everything except the ball stays stationary. These mice have a trackball which you roll and direct with your thumb or fingers, removing the stress from your wrist.
---
Protect Your Online Privacy With Surfshark
[The VPN that we use here at Tech Arrival]
---
The trackball mouse is known for its precision. It's why people in certain industries such as CAD users, use these trackballs, as they offer greater precision than your regular mouse.
The trackball mouse comes with a small solid ball and a couple of well-placed buttons which allow pointing without the need for excessive wrist and arm movement.
Ergonomists generally agree the trackball mouse encourages a more natural position for the hand compared to a regular mouse.
7. Trackpad
Known also as a touchpad, the benefit of a trackpad when compared with a regular mouse is that its support for gestures, plus the ability to operate it with any or all of your fingers.
You'll find these input pointing devices have a flat surface. Just look at the Jelly Comb 2.4GHz rechargeable touchpad. It's super sleek and offers wireless control from up to 10 meters from your computer.
With its smooth glass surface and advanced sensor, you get fast, sensitive reactions at your fingertips. The 2.4 GHz wireless touchpad helps you to browse the web from your laptop or desktop that have Mac or Windows. It isn't compatible with c-port laptops.
If you have a laptop, you don't need a separate mouse as the laptop features a touchpad or trackpad pointing device that functions like a mouse, just differently. It takes a bit of getting used to. This surface translates the motion as well as the position of the user's finger to a relative position on the screen.
These trackpads require no pressure and very little motion is required for activating it. It is why they are often easier to use and sought after for those with limited mobility.
Conclusion
Using an ergonomic mouse can be good for your health. If you've been concerned about repetitive strain injury and the possibility of not being able to use your hands, it's time to say 'today I'm going to do things differently'.
By choosing any one of these ergonomic mice, you are changing the position and movement of your wrist, relieving the pressure on major nerves and looking to add more years to your work life.