Ever since computers existed, there have been security flaws in their software and even some versions of popular operating systems like Windows. Even though companies work really hard to implement as tight security as possible, there is always a chance of encountering a virus attack on your computer. This is why it is always a good idea to install anti-virus software on your computer.
Anti-virus software not only keeps your system safe from known viruses, but it can also detect and update itself for potential future attacks as well. In this post, we take a look at the best Anti-virus software for your Windows computer.
Also read: How Antivirus Software Works? | All You Need To Know
List of Best Free Antivirus Software for Windows
1. Bitdefender Antivirus Free Edition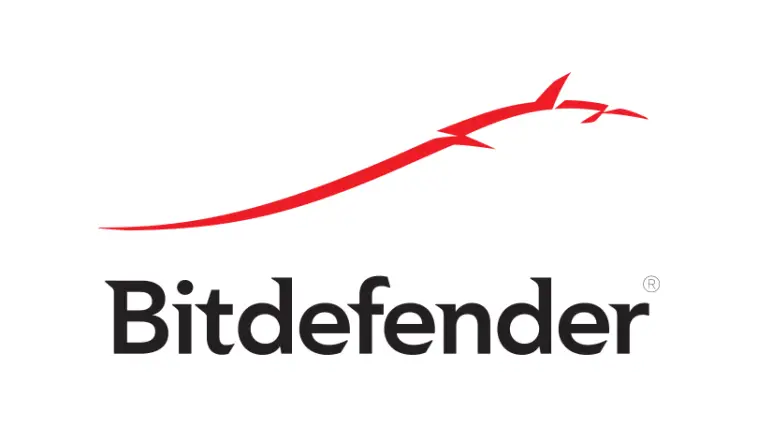 Bitdefender is one of the leading antivirus software when it comes to security and features. The free version also contains most of the core malware-fighting components you want to expect from antivirus software. The paid version of Bitdefender contains additional security features, but the free tier should get you started with protecting your Windows PC.
The free version contains the same core antivirus engine that is found on the paid version. The software also has one of the best anti-phishing blockers that creates a report that lets you know about which websites are being blacklisted. It also contains other features such as website rating, file shredding, active blocking of trackers, and a simple browser privacy cleaner.
2. Avast Free Antivirus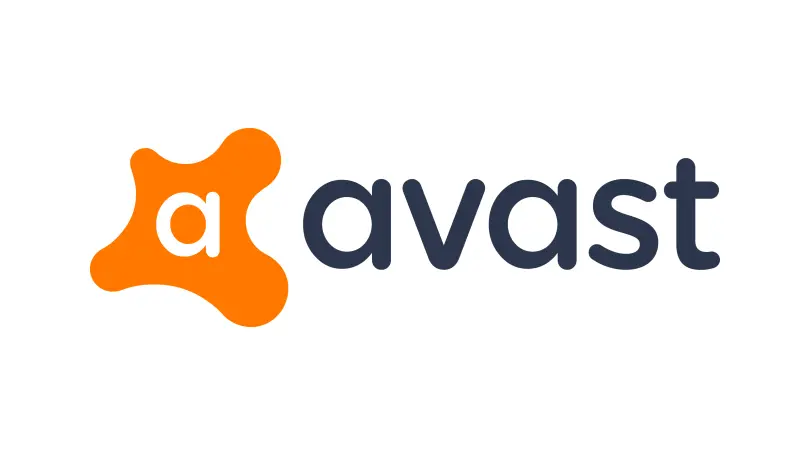 Avast is another established brand when it comes to antivirus software. It became one of the key companies in this space, especially after acquiring its rival free antivirus company AVG in 2016. Even after the company has kept both the software separate, it has incorporated many features into it. Avast has focused the software for free towards personal use only. If you want to use it as a business setting, you must upgrade to Avast Premium Security that replaces
The software also has something called Passive mode. The mode allows you to run other antivirus software as well and doesn't interfere with the scanning. The mode kicks in automatically if you are using another antivirus. The software blocks all malware-hosting URLs in advance and even wipes out the malware payload if you download something malicious.
3. Kaspersky Security Cloud Free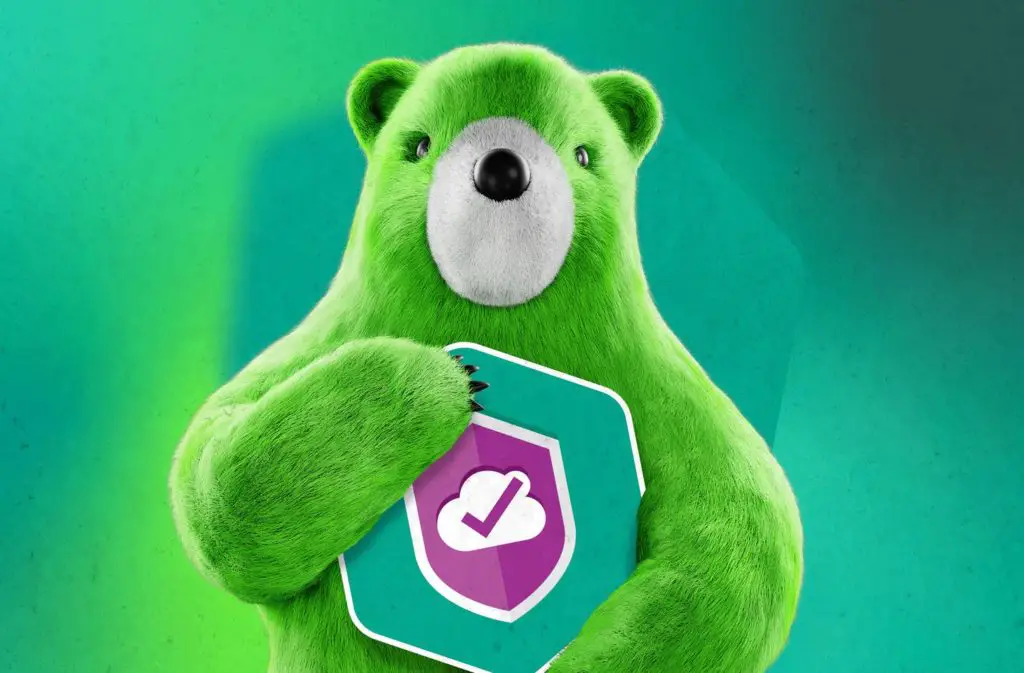 Kaspersky Security Cloud's free version is rather a stripped-down version of its high-end Security Cloud suite. The main panel has features like Scan, Database Update, PC Cleaner, Password Manager, Privacy Protection, Safe Money, My Kaspersky, and Secure Connection. It also comes with Kaspersky Secure Connection VPN. The antivirus software updates its database signature in the background, and after your first full scan, the real-time protection and System Watch components take care of your computer.
There is also browser protection that is installed as an extension on Chrome, Edge, and Firefox. Kaspersky marks up suspicious links so that you are warned before visiting them. Kaspersky Security Cloud also comes with top-notch anti-phishing protection and blocks access to most of the endpoints reported in its database.
4. Avira Free Security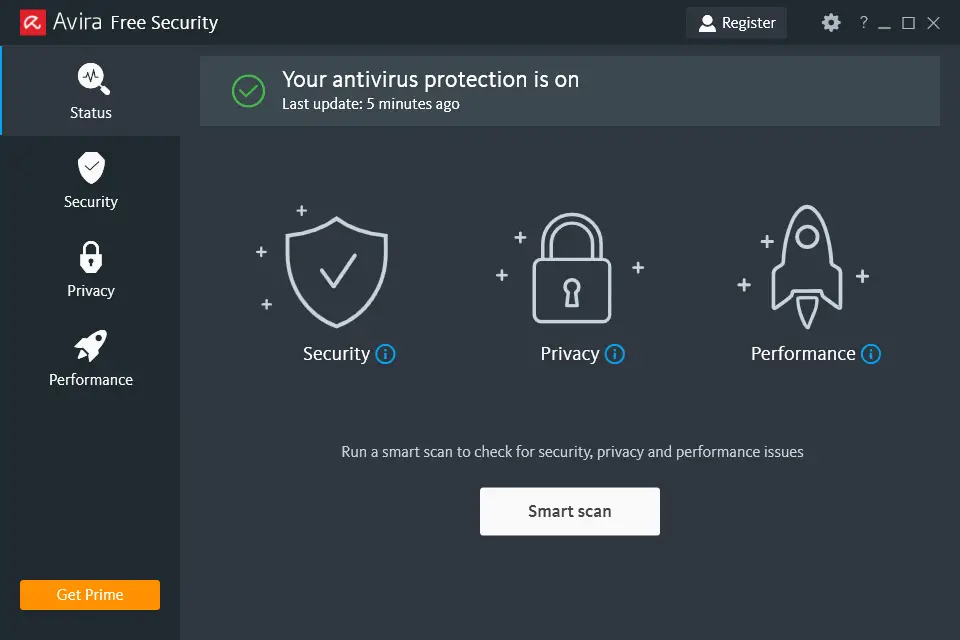 Avira Free Security is perhaps the most feature-rich free antivirus software you can get for your Windows computer. It not only saves your computer from harmful viruses but also offers VPN, password management, ad blocking, and more. The Smart Scan on this software checks for malware and analyses settings to find privacy problems, improve performance, and identify apps that need to be updated. The browser protection on this one is available on Edge, Chrome, Firefox, and Opera.
---
Protect Your Online Privacy With Surfshark
[The VPN that we use here at Tech Arrival]
---
Avira Free Security protects your computer from visiting malicious websites and offers protection from phishing web pages. The software also contains a Security page that runs apps and files in quarantine. This prevents those files from affecting your main computer system if they are found to contain a virus. Even in the tech world, quarantine helps in preventing the spread of viruses. There's also ransomware protection included in the software. The Software Updater component also scans apps that you have installed and flags for any outstanding security patch that needs to be updated.
5. AVG Antivirus Free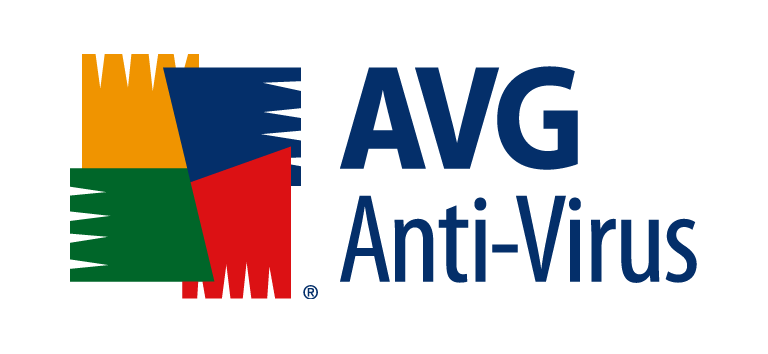 AVG was acquired by Avast recently in 2016. Since then, both antivirus software has continued to stay separate. But unites them together, however, is the underlying antivirus protection engine. It is the same as what we discussed for Avast Free Antivirus. AVG offers one of the best anti-malware protection for your Windows computer. Instead of scanning after download, AVG AntiVirus scans files just before execution.
When AVG finds a completely unfamiliar file, it sends it to the headquarters for further analysis and promises an evaluation within a few seconds. Other files that are supposedly ransomware end up in quarantine. AVG also offers excellent protection against phishing websites. It has got protection built into the extension for Chrome, Edge, and Firefox browsers. The ransomware protection on this one is also quite decent, and it bans all modification of protected files by untrusted programs. By default, it protects your archive, audio, database, disk, document, picture, and video files.
6. Sophos Home Free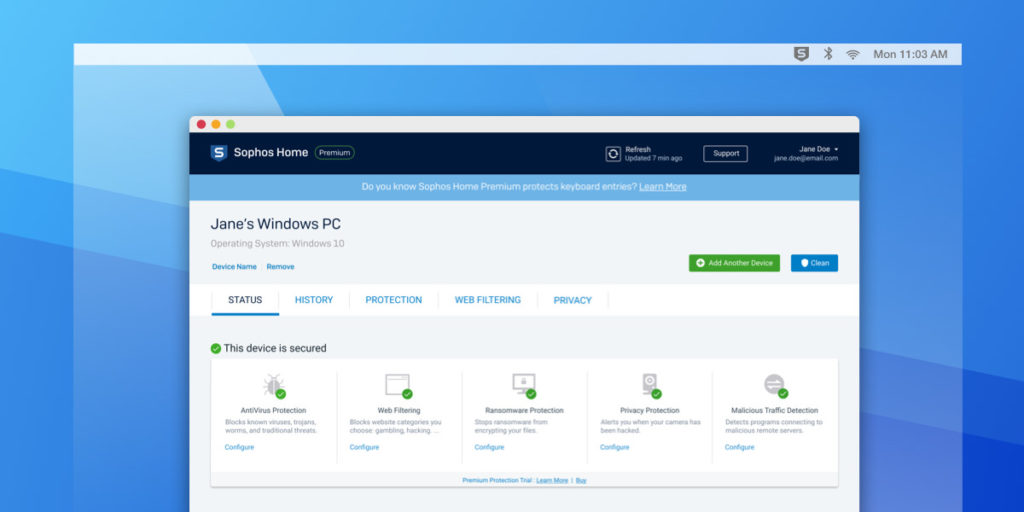 Sophos is a very reliable name when it comes to enterprise business antivirus software. Despite that, it still has a free antivirus product intended for personal and light use. With Sophos, you can install a small local agent on each PC and Mac you have in your home and control all the settings from the online console. After launching the application, you can see Status, My Activity, Settings, Add Device, Share Sophos, Buy Premium, and Help.
The scan option scans your computer for Malware Protection, Web Protection, Ransomware Protection, Privacy Protection, and Malicious Traffic Detection. However, Sophos Home Free edition takes a long time to gather and analyze a new collection of malware samples. Sophos also does not have a browser extension, but it rather does all the protection from the software itself. Because of this, it works with a bunch of other web browsers, including Chrome, Edge, Firefox, Opera, and even Vivaldi.
7. Microsoft Defender Antivirus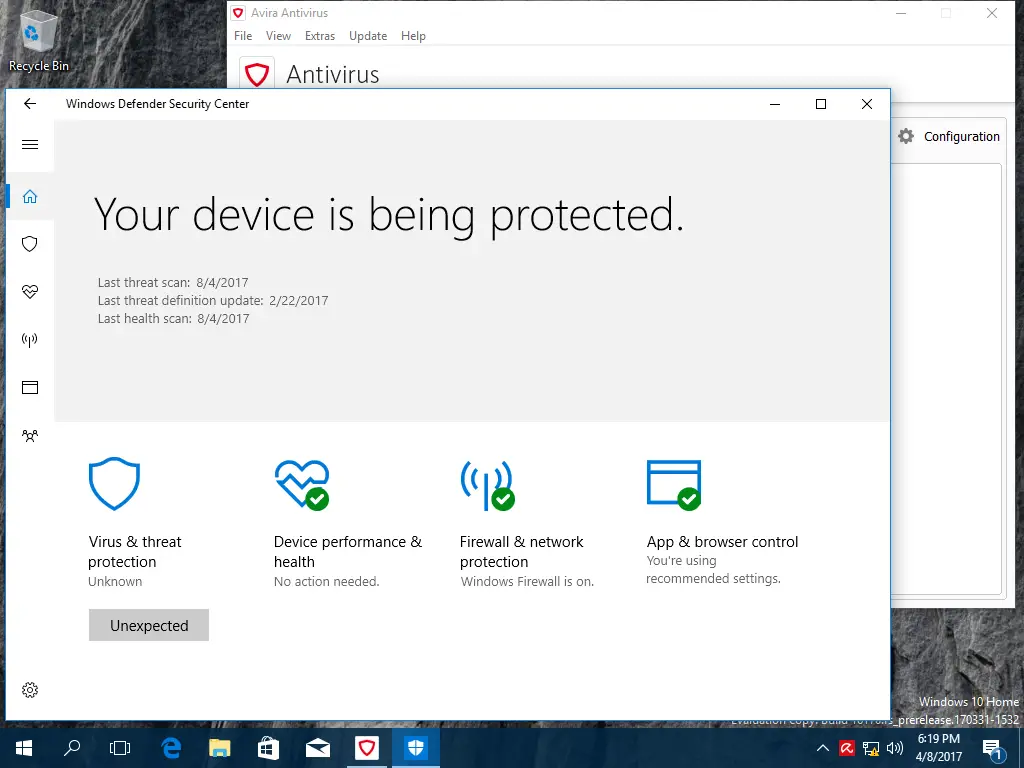 Previously known as Windows Defender, the new Microsoft Defender antivirus that ships with all Windows 10 computers. Microsoft says that this is the next-generation component of Microsoft Defender for Endpoint. The protection brings together machine learning, big-data analysis, in-depth threat resistance research, and the Microsoft cloud infrastructure to protect your devices.
Microsoft Defender provides basic protection against viruses, Trojans, ransomware, and other malware forms. Since it is already installed on your Windows 10 PC, you don't have to worry about downloading anything. In addition to protection from malware, it also contains Windows Defender Firewall with Advanced Security. It allows you to create and administer comprehensive firewall rules for both inbound and outbound protection. It also has good anti-phishing support with its new chromium-based Edge browser.
8. Qihoo 360 Total Security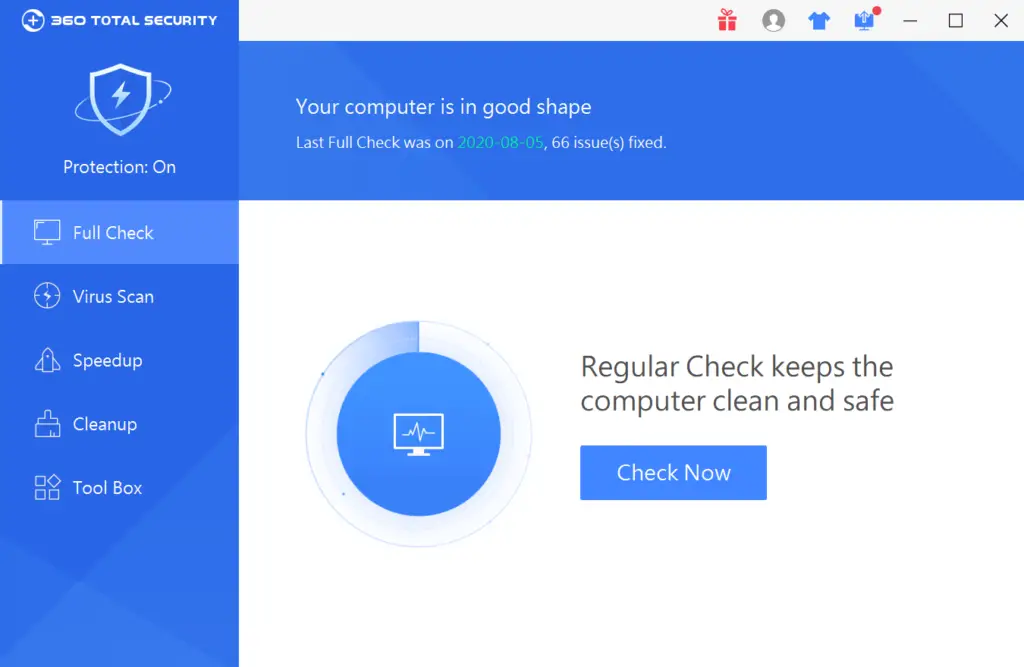 Qihoo's 360 Total Security lives up to its name of providing many features other than malware protection. After the initial scan, the System Repair, Security Threat, System Performance Enhancement, Bootup Speed Optimization, Registry Clean, and System Junk protection. You can also schedule the scan to any daily, weekly, monthly, or yearly as well.
Qihoo uses Avira's security engine, so it performs similarly when it comes to malware detection. Phishing protection is provided by the application in Chrome, Edge, and Firefox browsers in the form of an extension. While shopping online, Qihoo enters its online shopping mode and terminates any unknown programs, and doesn't allow new unknown programs to launch. It also promises protection against keyloggers and attempts to modify browser settings. There is also a tool that helps you clean up system junk and potentially unwanted programs.
9. Adaware Antivirus Free

Adaware isn't really focused on its free antivirus application, but it seems to detect malware based on its malware signature quite accurately. The paid edition uses advanced techniques, including behavior-based detection. But expect simple pattern recognition from the free one. The software does not have a lot of perks that often come with other antivirus applications. Apart from malware protection and real-time scanning, all the other features require an upgrade.
Final Words
These were our top picks for the best free antivirus software you can get for your Windows computer. Our best and topmost options would naturally be Bitdefender, Kaspersky, and Avira. These are perhaps the highly-rated application for antivirus software and is also packed with features that set them apart from each other. Of course, you can also choose to install more than one of these software if you want to make your system more secure. Just make sure these applications don't overlap with each other.
---
Protect Your Online Privacy With Surfshark
[The VPN that we use here at Tech Arrival]
---
Also read: 4 Best Paid Antivirus Solutions You Should Try
Let us know which free antivirus software did you choose for your Windows PC? Also, if you have any queries, comment them down below, and we'll surely respond.