What makes headphones good for gaming? Low latency, surround sound, lightweight, and maybe some RGB as well. In this post, we have listed the best headphones for gaming, period. These are some of the best hardware ever created with exceptional sound quality and other features for your gaming needs. Take a look at them and let us know which one suits you the best. Do note that these are not listed in any order, and all of them are the best of the best, with each of them having their own unique set of features but all having the same mission – to cater to the needs of the gamers.
Also read: 11 Best Game Recording Software for Windows
List of Best Headphones for Gaming
1. Logitech G Pro X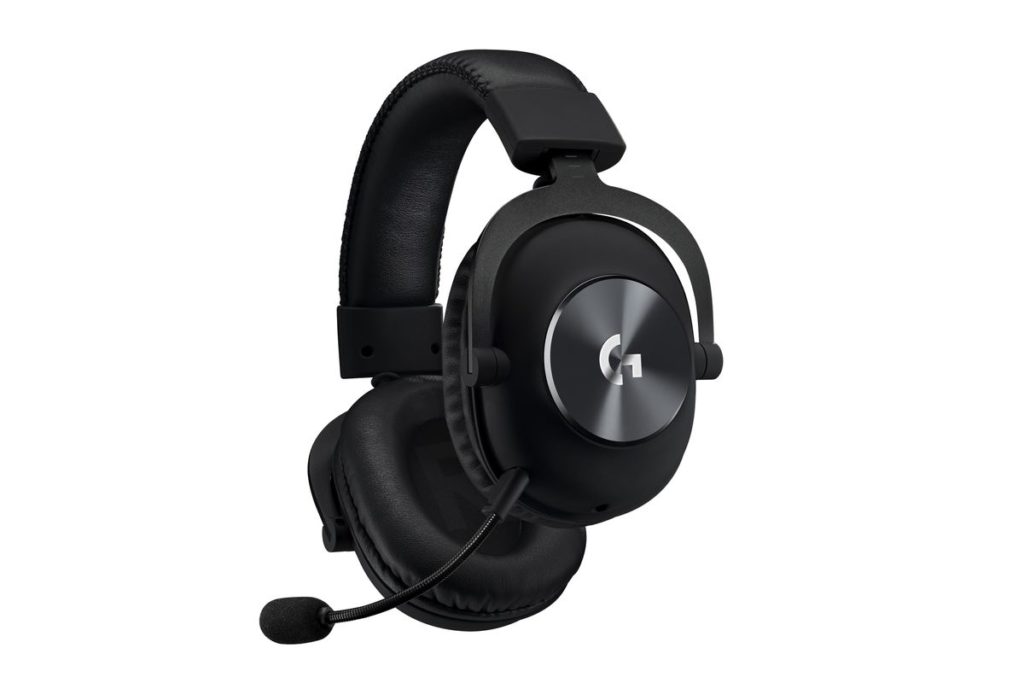 The Logitech G Pro X is one of the most reputed gaming headsets. It has got a great built quality that is sturdy and lightweight at the same time. The headphones are made up of durable steel and aluminum, and there are also comfortable foam earpads and underhead support. The headphone also uses DTS X 2.0, which enhances bass rendering, audio clarity, and proximity cues. The new technology also differentiates between near field and far-field audio that's super useful for avid gamers. The headphones have 50mm drivers to produce clear and rich sound. The included mic performs great and comes with "Blue" technology, using which you can also fine-tune it to block other noise in the background.
2. SteelSeries Arctis 1 Wireless
SteelSeries Arctis 1 Wireless is one of the most versatile headphones you can get. The headphones are wireless, but they don't use Bluetooth but a USB C dongle to achieve the lowest latency possible since it is a gaming headset. The headphones are quite durable, and the build quality is great with reinforced steel. You can control the playback and sound using the on-ear controls provided on the side of the headphones. SteelSeries claims that these have a 24+ hours battery life, but you can use the included 3.5 mm wire in case you run out of battery. It also has a Discord-certified microphone that uses a bi-directional design for noise cancellation and clear sound input.
3. Sennheiser GSP 600
Sennheiser's GSP series is all about gaming, and when we are talking about the GSP 600, we are serious. The headphones feature a closed-back design and ergonomic earpads. These create a great sealed enclosure and reduces ambient noise. The headphones also have a great "broadcast quality" mic, which can be flipped to mute. The headphones are super durable and sturdy and are made to last long. The headband allows you to adjust the contact pressure as well, in addition to the usual adjustments. The headphones are compatible with PC, Mac, PS4, Xbox One, and other consoles using a 3.5 mm jack input.
4. ASUS ROG Delta
ASUS ROG Delta is one of the company's latest offerings and features some industry-leading tech as well. These headphones have hi-res ESS quad-DAC, where each DAC is dedicated to a separate range – low, mid, high, and ultra-high. The headphones don't have the traditional 3.5 mm connector rather a USB Type C connector. If your PC doesn't have a USB C port, the headphones also come with a USB 2.0 adapter, making it compatible with most devices. There's also Aura Sync compatible RGB lighting option, which will make your setup look even more elegant. The microphone on this one is also discord certified and also features an indicator that turns red when the mic is muted.
5. Razer Kraken Ultimate
Kraken Ultimate is perhaps the best headphones Razer has ever made. It features THX spatial audio beyond the traditional 7.1 Surround Sound system and provides you an even more immersive experience. The headphones feature 50 mm drivers, which provide aurate acoustics and punchy bass. The headphone also has a retractable microphone that features active noise-canceling technology. It makes sure that only your voice gets in and not the noise in the background. As you can guess already, this mic is also discord certified. The Razer Kraken Ultimate is built using aluminum and steel, which ensures superior built quality and can easily withstand countless hours of usage.
6. SteelSeries Siberia 840
Siberia 840 is one of the best flagship headsets from SteelSeries. It features both lossless wired audio as well as wireless Bluetooth audio. The headphones have Dolby Digitial 7.1 Surround Sound support, making them the best for the most immersive audio experience. You also get a small transmitter box, which lets you control audio inputs from different sources. There are also on-ear controls. They also have a swappable battery, so if you are running low on battery but still want to use Bluetooth, you can swap another charged battery, and you will be good to go.
7. SteelSeries Arctis Pro + GameDAC
This is another flagship headset from SteelSeries that is focused on producing really high-quality sound. SteelSeries has provided a GameDAC, which improves the sound input through the wired cable to achieve this. With the GameDAC, you can customize your audio experience even further with the ability to adjust your volume, balance your ChatMix, and dial in your perfect sound with the onboard 10-band equalizer. The microphone with this one is a retractable Arctis ClearCast microphone. Other than the DAC, it is still a wireless headphone with Bluetooth and 2.4G lossless audio support. The battery lasts for 20 hours and are swappable, so you can replace it with the other fully charged one in case you run out.
8. Turtle Beach Elite Pro 2 
The Elite Pro 2 is perhaps the best thing Turtle Beach has ever made. They feature huge 50mm drivers with Turtle Beach's custom fine-tuned experience. They also come with Elite SuperAmp, which is also a DAC meant to improve the sound experience. It doesn't have a display, but you can connect it to Turtle Beach's mobile app and customize it using your phone. It also has the TRUSPEAK technology that ensures your voice is always clearly heard. The quality of these headphones is top-notch as well.
---
Protect Your Online Privacy With Surfshark
[The VPN that we use here at Tech Arrival]
---
9. Corsair Void Pro RGB Wireless
The Void Pro Wireless is perhaps the most ergonomic and comfortable gaming headsets from Corsair. They have a 50mm driver that delivers exceptional sound output. The headsets are Dolby Digital 7.1 surround sound certified, so you know you are getting the best spatial audio experience. These headsets feature the lossless 2.4 wireless audio with a range of 40 feet and 16 hours of battery life. The unidirectional microphone on this one has noise-canceling technology and an LED mute indicator as well. It is also discord certified, which means they are tested, and the quality is assured. The Void Pro also supports Corsair's iCUE RGB that lets you make these headphones a part of the synchronized corsair RGB setup with supported devices.
10. HyperX Cloud Alpha S
The HyperX Cloud Alpha S features a dual-chamber driver system that reduces distortion and provides a clearer sound. The headphones are Dolby Digital 7.1 Surround Sound for precision listening. They also have bass adjustment sliders on the headphone's side that lets you adjust the amount of bass and listen to a balanced sound according to your choice. The build quality is exceptional, with a dual aluminum frame, which is rigid and can withstand the usual gamer treatment easily. The audio control mixer lets you customize your sound even further. You also get a Discord and TeamSpeak certified detachable microphone, which provides distortion-free sound input.
Final Words
So these were our top 10 picks for the best headphones for gaming. Some headphones like the SteelSeries Arctis Pro, Razer Kraken Ultimate, and the Asus ROG Delta are best for streaming and gaming. In contrast, others such as Corsair Void Pro and the Logitech G Pro X provide great aesthetics to your gaming setup while focusing on rich sound output. Regardless of all that, gaming headphones also serve as an overall great pair of headphones, which you can also use for travel and music listening. We hope you have found which one is perfect for you and is suitable for all your needs.
Let us know which one from the list are you currently rocking. If your favorite gaming headphones are not on the above list, comment down below, and we will surely check them out.