A gaming monitor may have a simple objective: to screen games, but to obtain that truly immersive gaming experience, the best gaming monitor is definitely necessary. That is not surprising, however, because the best PC games are imbued with impressive detailed and immersive graphics, so it's only right to experience that with a monitor that projects high-quality images and a rapid refresh rate.
People's needs differ, so buying the best one for your needs is imperative. Here are five quality gaming screens to choose from.
List of Best Gaming Monitors
1. Samsung CRG9
One of the most incredible pieces of equipment money can buy is Samsung CRG9. But, that's just the question, do you have enough cash to splash? Priced at over £800, this monitor is hardly a drop in the ocean, but it is the best gaming monitor around.
A 49-inch screen ensures an extremely impressive gameplay experience with a picture-by-picture mode feature enabling two different inputs. It mimics a dual monitor setup in a single one. It is a work of art and can bring gaming to life.
2. Alienware AW3418DW
Credited as the fastest ultrawide yet, the Alienware AW3418DW breaks engineering boundaries. It is one of the very few gaming monitors that brings both a level of immersion that only a 21:9 aspect ratio can, as well as a high refresh rate of 120Hz in accompaniment.
That's not all, however, as the Alienware boasts a dense 3,440 x 1,440 resolution and an incredibly rapid 4ms response time, giving the best of both worlds. It will set you back nearly £1,000, so get ready to take a huge hit.
3. Asus ROG Swift PG27UQ
A monitor that has 12 letters of the alphabet is always going to be a unique one, and the Asus ROG Swift PG27UQ might well be the most advanced gaming monitor out there. A stunning 4K Ultra-HD resolution and HDR combined with G-Sync, and a rapid 144Hz refresh rate makes this one of the standout monitors to have ever been created.
Of course, priced at nearly £2,000, the monitor is as much as a second-hand car, but if you have that kind of money, then it is undoubtedly worth investing in.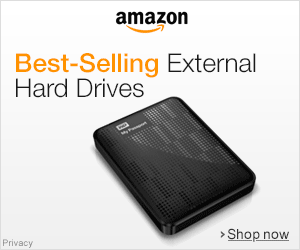 4. MSI Optix MPG341CQR
Yet another monitor that was named without much ambition, the MSI Optix MPG341CQR, is, however, a snip compared to its rivals. With a price tag of just £800, the MSI is one of the most reasonably priced monitors in the market, yet it is still a worthy competitor. Starker colors and better contrast thanks to its use of VA instead of IPS panel technology gives it an advantage – as does its wide 1440p resolution and 144Hz refresh rate. It is certainly one to consider.
5. Acer Predator CG7
The Acer Predator CG7 has several features that make it stand out from its rivals, including a remote control, icons to encourage game controller storage as well as RGB lighting that can synchronize to your chosen music and games. That doesn't exactly come cheap though, as a whopping £1,200 price tag is enough to make the eyes water.
And, that is true when considering there are bigger and more value-for-money monitors out there. Despite that, the Predator does pack a 43-inch screen, a 4000:1 contrast ratio, 1ms response time, and 120Hz refresh rate, which doesn't put it too far behind the rest.
6. Razer Raptor 27
Described as the best overall monitor money can buy, the Razer Raptor 27 is aptly named. The panel is 27 inches with 295 nits of brightness, providing a vibrant look. Of course, the performance is impressive too – a refresh rate of 144Hz and 1-millisecond response time is a massive hit with fans.
The Raptor also comes with several display-presets like FPS Game, Racing Game, MMO Game, streaming, and default, while its bright green flat cables line up with grooves at the back of the monitor to help manage the wires.
A modern and sleek design, complete with refined RGB elegance makes the Razer not just a brilliant machine, but a superb-looking one too. Priced at £679, it's not the cheapest on this list, but it is certainly not the most expensive.
7. Dell S2417DG
The only thing outlandishly complex about the Dell S2417DG is its name. A simple 24-inch, 1440p gaming monitor, the Dell is one of the best for its size with an easily-pivoted display offering gaming from all angles.
Several useful-presets are included in the monitor such as FPS, RTS, and RPG mode, which all help vary the color and brightness of the display. So, alongside an affordable price, Dell certainly stands up for itself in the ever-expanding gaming world.
8. ViewSonic Elite XG270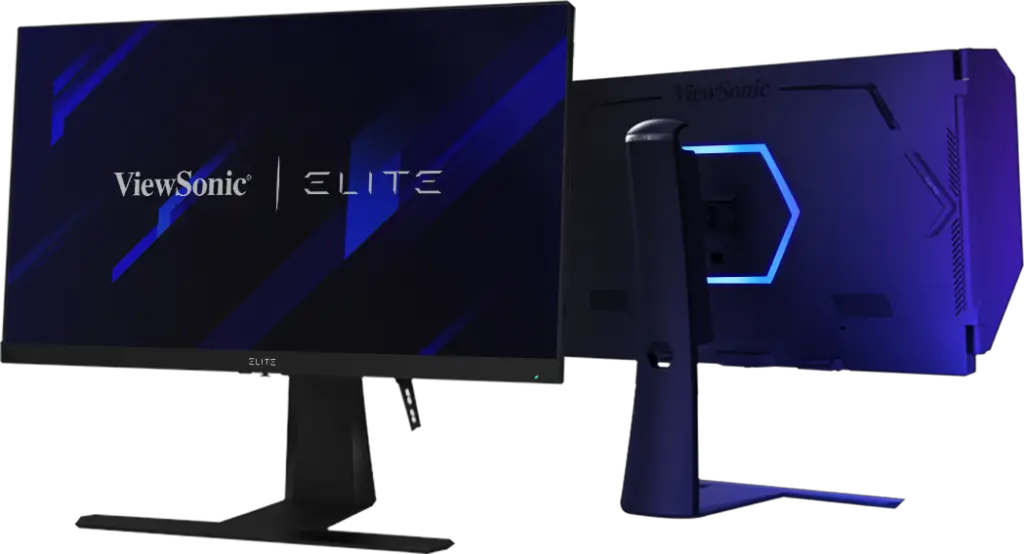 A 27-inch display with a 240Hz refresh rate and 1-millisecond response time is enough to put the ViewSonic Elite XG270 on the map. And, for just £449, it has announced itself as one of the best eSports gaming monitors out there.
With viewing angles to die for, the ViewSonic comes with HDR10 support and is compatible with both Nvidia G-Sync and AMD FreeSync. Even more remarkable is the average brightness of 277 nits as well as the 132% covering of the sRGB color gamut, which is over 33% than the projected 99% rating, making the ViewSonic an incredible piece of machinery.
9. LG 24MP59G-P
Of course, not everyone can afford to shell out hundreds of pounds for a gaming monitor, so what makes the LG 24MP59G-P stand out is its staggeringly low-price tag – £129. But, even for that low amount, the LP does not lose out on quality; instead, it stands out amongst its lower-priced competitors.
A 24-inch, 1920 x 1080 display hits a decent 246 nits of brightness, while the monitor's design, compatibility with AMD FreeSync, and superb lag time for its price make the LG even more respectable.
While the price tag may deter some people aiming for more visually-appealing monitors, the LG certainly trumps its rivals with a two-toned red-and-black vibrancy. A stylish and durable construction, the LG even boasts a four-direction joystick set into the bottom edge of the display cabinet, enabling the quick navigation of menus as well as doubling up as a power button. What more could you want for less than £130?
10. Acer Predator X34
The second Acer to feature in this list and it is what can only be described as the best-curved gaming monitor money can buy. Not exactly the one you could spend spare cash on, the Acer Predator X34 totals in at an eye-watering £749. But, there are plenty of reasons as to why the price tag is so hefty.
At 34 inches with a 3440 x 1440 resolution, the Acer immerses gamers never like before while impressively-low latency and a strong 261 nits of brightness truly bring the speed and color to your screen, respectively. A 21:9 aspect ratio can make you feel as though you are in your own movie as the 7-watt speakers and Nvidia G-Sync compatibility add to the list of essential assets the Predator possesses. And, the monitor even looks the part.
Final Verdict
While all ten of these gaming monitors are brilliant in their own way, it – like most things – comes down to personal preference. So, while those looking for a bargain may look out for the LG 24MP59G-P, those willing to spend big to get the top of the range would look for something more like the Asus ROG Swift PG27UQ – with nearly £1,900 difference between the two. Whichever choice the consumer makes, the improvement will be worth it.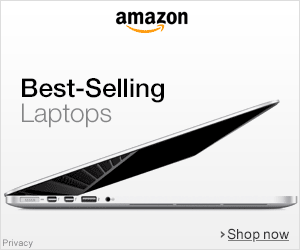 Of course, gaming itself can take many forms. If you like to play one of the popular online bingo games or if one-person shooters are more your thing, the gaming opportunities are endless. Of course, slots, casinos, and online bingos are risk and reward, but what better way to win money than on a screen that makes everything before it pales into insignificance.
Also read: 11 Best Game Recording Software for Windows