The iPhone 11 Pro was launched in 2019 and comes with an impressive display, camera, and processor. It featured the first triple camera setup on an iPhone comprised of an Ultra-Wide, Wide, and Telephoto camera, delivering huge improvements to low-light photography. If you have an iPhone 11 Pro, you know how important it is to protect the glass back and the device overall. We have picked up some of the best cases in every category so that you don't have to spend another second searching for cases for your iPhone 11 Pro.
Also read: 12 Best iOS Keyboard Apps for iPhone and iPad
List of Top 10 iPhone 11 Pro Cases
1. Apple Silicone Case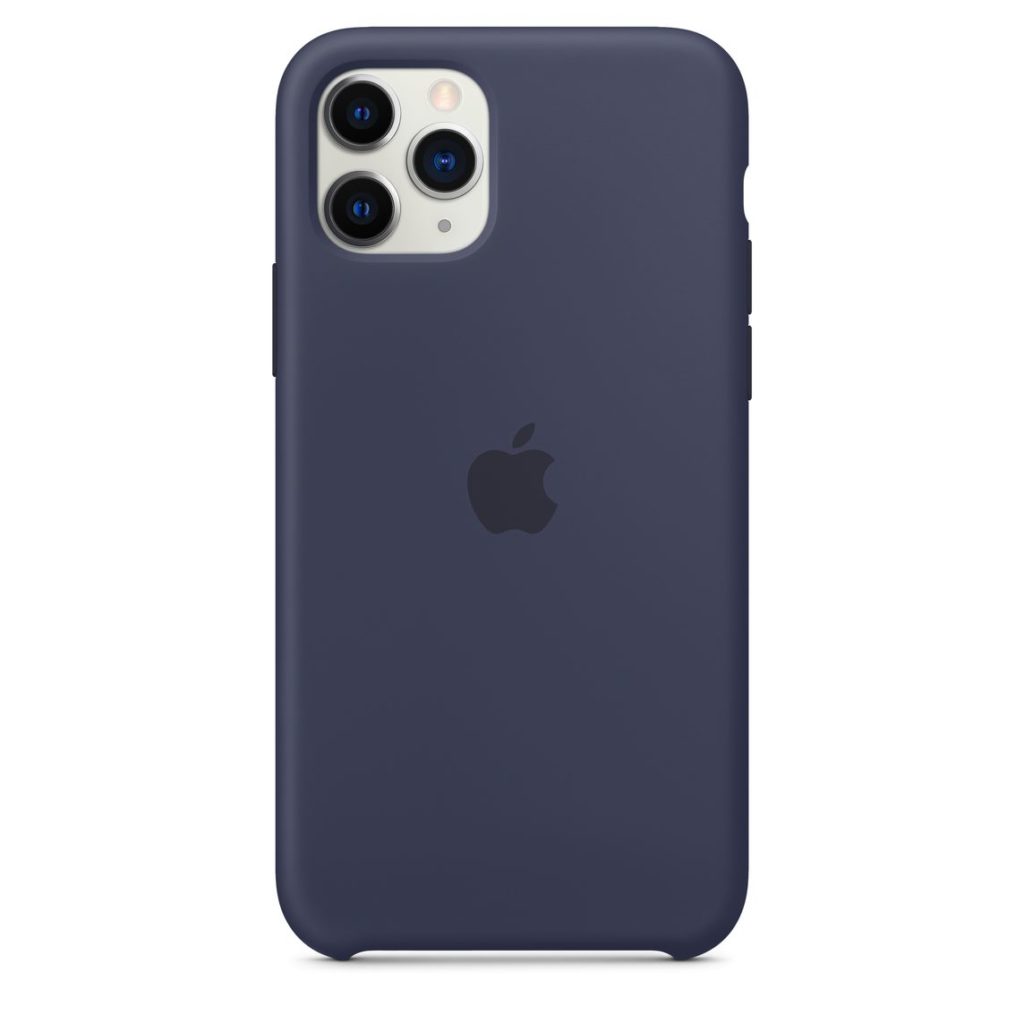 The Silicone case made by Apple is perhaps one of the best ones you can get for your iPhone 11 Pro. Since it is made by Apple themselves, the case fits snugly over the volume buttons, side buttons, and curves without adding bulk. The inside of the case is made up of a soft microfibre lining that helps protect your iPhone. The outside is made up of a silky, soft-touch finish of silicone that also feels great in your hand. Like every product they make, Apple says that the silicone case has also gone through thousands of hours of testing throughout the design and manufacturing process. 
The case is not only made to look beautiful, but it will also protect your iPhone from scratches, bumps, and accidental drops. You can charge your iPhone wirelessly while keeping the case on. The Apple Silicone Case is available in Seafoam, Vitamin C, Linen Blue, Cactus, Grapefruit, Surf Blue, Pomegranate, Beryl, Clementine, Alaskan Blue, Pink Sand, Midnight Blue, White, Black, and Product RED color options.
2. Speck Presidio Pro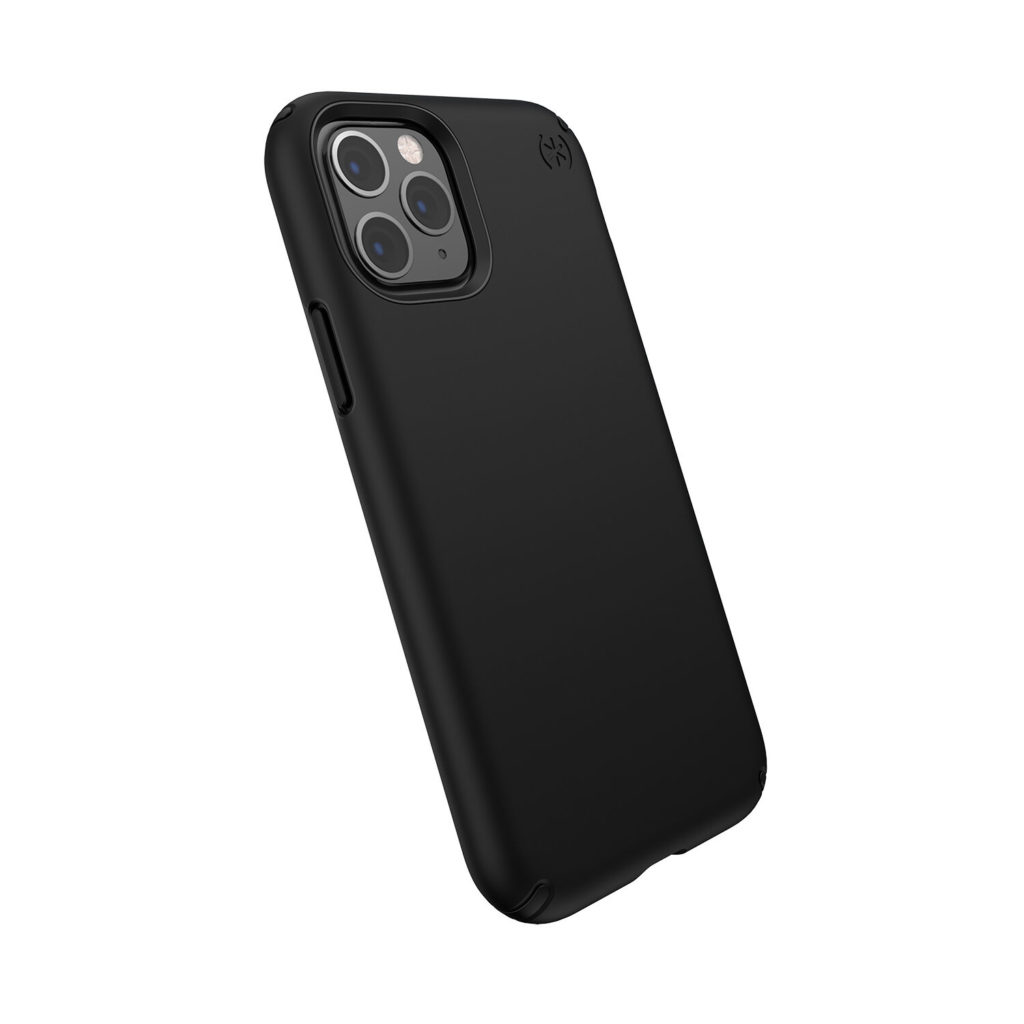 Speck Presidio Pro is one of the grippiest cases you can get for your iPhone. The case features a soft-touch, matte finish for a grippy texture and added resistance from scratches. It also has something called "Microban" that gives you lifetime protection against stain and odor-causing bacteria growth. The case's outer shell is made up of durable polycarbonate, while there's "Impactium" cushioning inside that provides you with a slim and pocket-friendly case.
The case also features raised bezels on the front and around the camera module that provides you with added protection against bumps and accidental drops. The Impactium cushioning ensures that the case fully protects your phone and provides up to 13 feet drop protection. The case is available in Black, Filigree Grey/Slate Grey, Bali Blue/Skyline Blue, Coastal Blue/Black, and Parrot Pink/Chiffon Pink color options.
3. OtterBox Commuter Series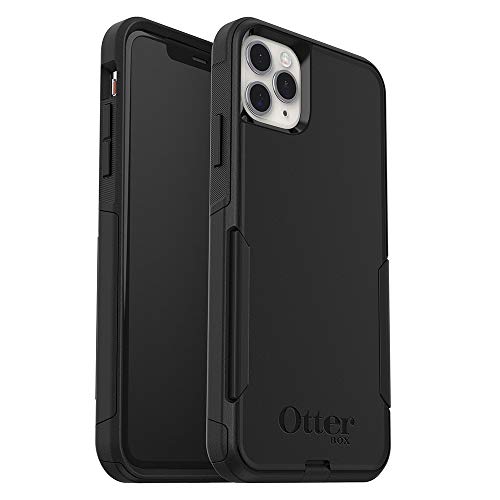 OtterBox is one of the most trusted and reliable brands when it comes to phone cases. The Commuter Series is a great example of that. It is one of the sleekest yet tough cases you can get for your iPhone 11 Pro. The sleek profile of the case makes sure that your iPhone fits right into your pocket very easily, without adding any extra bulk.
The case is made up of two layers – Synthetic Rubber Slipcover and Polycarbonate outer shell. These two tough layers make sure that they absorb and deflect the impacts off your iPhone. It also features a port cover that doesn't let dirt and dust get inside. The edges of the case are designed to be grippy so that you never drop your iPhone accidentally. The Commuter Series is available in Black, Bespoke Way Blue, Cupid's Way Pink, and Mint Way color options.
4. ESR Air Armor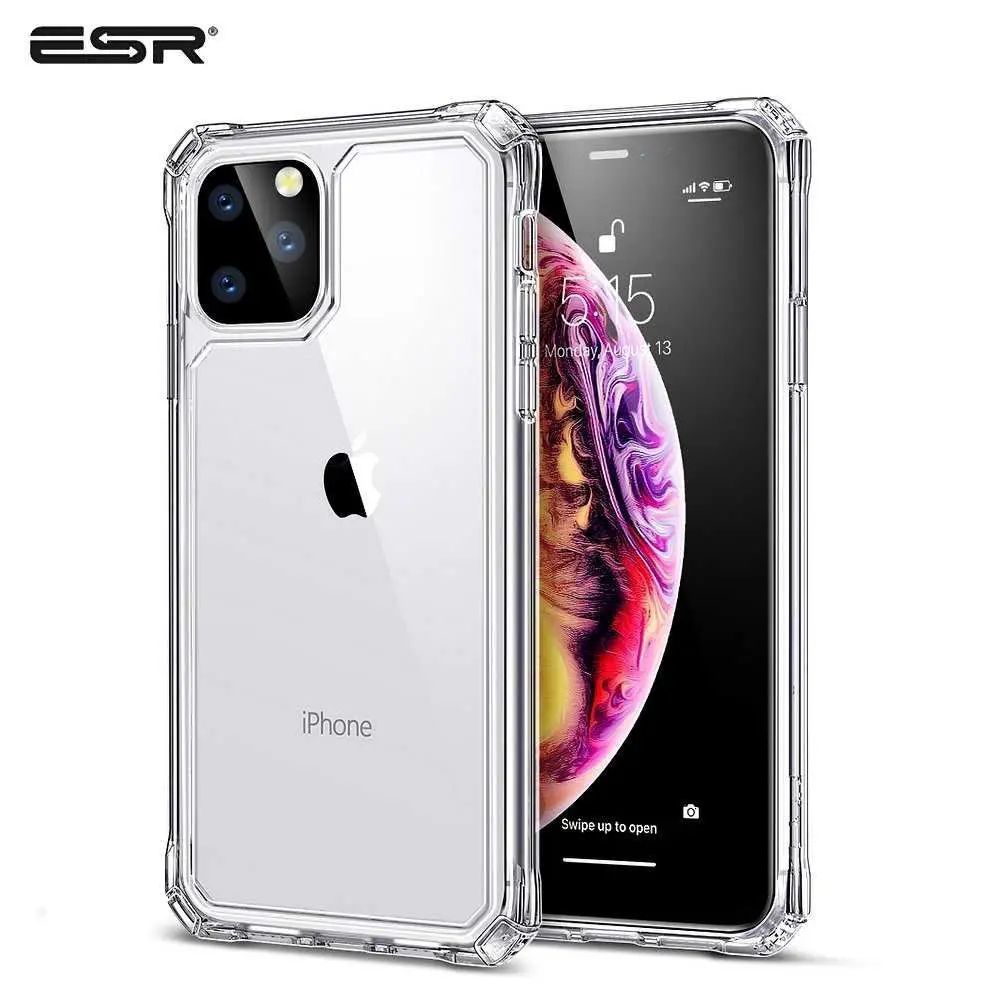 The ESR Air Armor is one of the most affordable cases that give protect your iPhone. The case is a military-grade one that protects with its shock-absorbing Air-Guard corners. The case combines a hard polycarbonate back with a flexible TPU frame and shock-absorbent corners to give your iPhone all-around protection. The raised edges around the front and on the camera module protect the glass from directly hitting the ground at all times.
The backplate of the case is scratch-resistant that can easily withstand everyday wear and tear, and keep your iPhone's back look as good as new. The case is fully transparent and does not yellow over time. This helps you showcase your iPhone's original look. The flexible TPU bumper also offers a secure and comfortable grip that doesn't slip from your hand easily.
---
Protect Your Online Privacy With Surfshark
[The VPN that we use here at Tech Arrival]
---
5. Spigen Liquid Crystal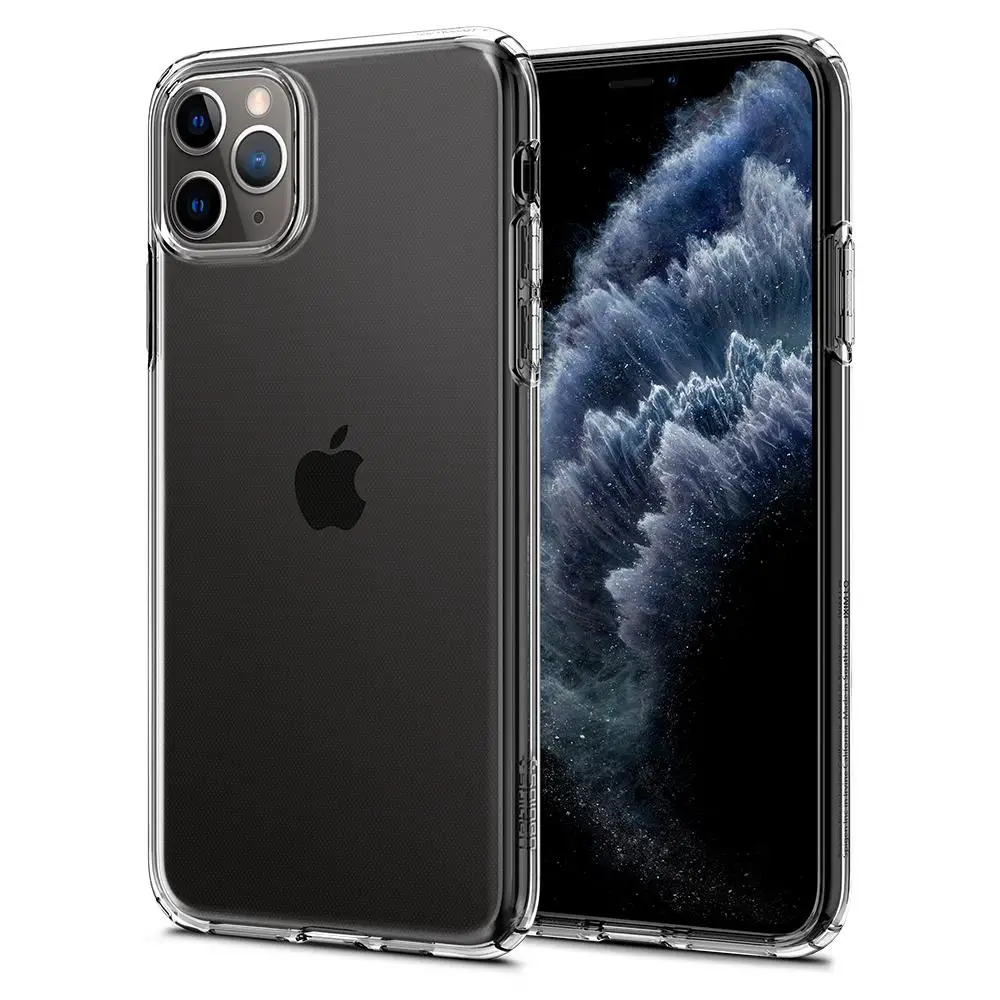 The Liquid Crystal case from Spigen showcases your iPhone 11 Pro's real beauty in a clean, clear, and flexible case and preserves its original design. The case is made up of TPU and is quite flexible as well as a shock absorbent. It has got a soft but grippy texture that lets you handle your iPhone every day without fear.
The buttons on the case are super tactile and responsive. Since the case is super thin, you can keep it on while wirelessly charging your iPhone 11 Pro. The case perfectly fits the iPhone and features slightly raised bezels and camera edges for added drop protection.
6. UAG Monarch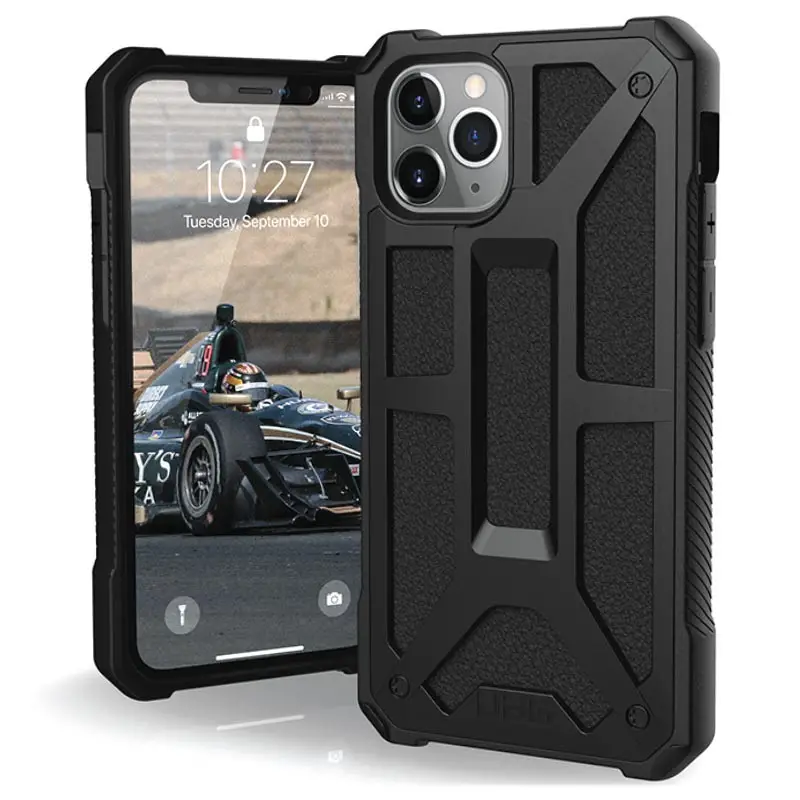 The Urban Armor Gear (UAG) is famous for its ultra-rugged cases, which is no different from that. The Monarch series from UAG is handcrafted with featherlight construction of 5 layers, including grain leather and metal hardware. The case's core is made up of impact-resistant soft TPU, and the outside features a honeycomb traction grip. The polycarbonate sheer plate adds a better level of protection.
The buttons on the case are ultra-responsive tactile buttons that deliver crisp and clean clicks with improved functionality. Like every other UAG case, this one also features twice the military drop-test standards (MIL-STD 810G 516. 6). Despite five layers of protection, you can still wirelessly charge your iPhone 11 Pro with this case on which is a great convenience.
7. Razer Arctech Pro
Razer is best known for its wide range of gaming equipment, laptops, and even mobile phones! And now, the company has also started making performance-oriented cases. The Arctech Pro from Razer is designed for unhindered gaming performance. It is specifically built from the ground up to reduce heat buildup that aids in long-term battery health and overall smartphone performance. The company is using a material called Thermaphene that is an industry first.
It redirects the trapped heat through a thermally conductive lining adjacent to the vented airflow channels that significantly improves cooling compared to traditional cases. The case is compatible with wireless charging and does not impact your iPhone's cellular and WiFi network performance. The case comprises TPU and TPE materials and is available in Matte Black, Mercury White, and Quartz Pink colors.
8. Mujjo Full Leather Wallet Case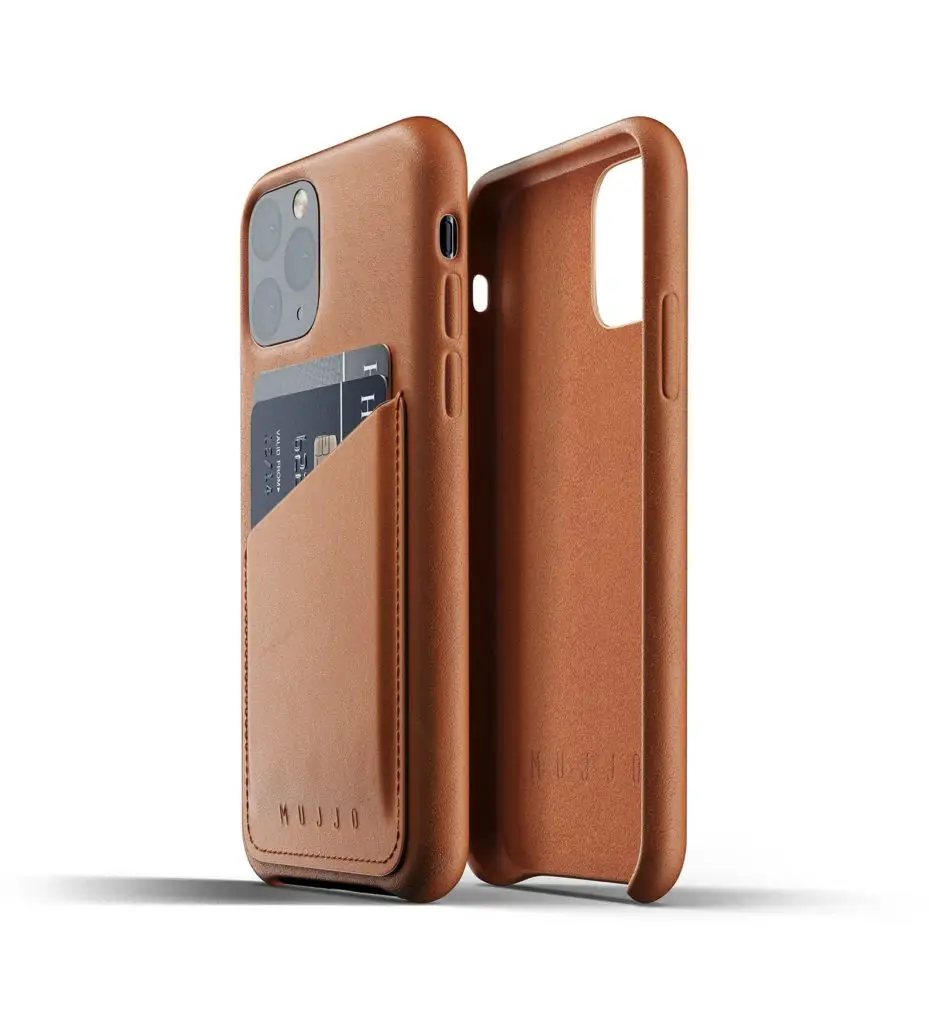 If you are looking for a great quality leather case, Mujjo should be your ideal choice. The Full Leather Wallet case not only protects your iPhone 11 Pro but also doubles up as a wallet to keep cards and change. It features a natural full-grain leather hide that gives you a warm and grippy feel. The case is super slim and is wrapped in soft vegetable-tanned leather. The interior of the case features satin-like Japanese microfiber.
The case can carry up to five cards. The screen surface is protected by a raised leather lip that will make sure not to scratch your display. With leather, the surface develops a unique patina over time that ages beautifully over time. The buttons are also protected with leather and provide tactile and well-optimized feedback. It features an aesthetic camera opening and also supports wireless charging. Mujjo Full Leather Wallet case is available in Tan and Black color options and comes with a 2-year warranty.
9. Mophie Juice Pack Access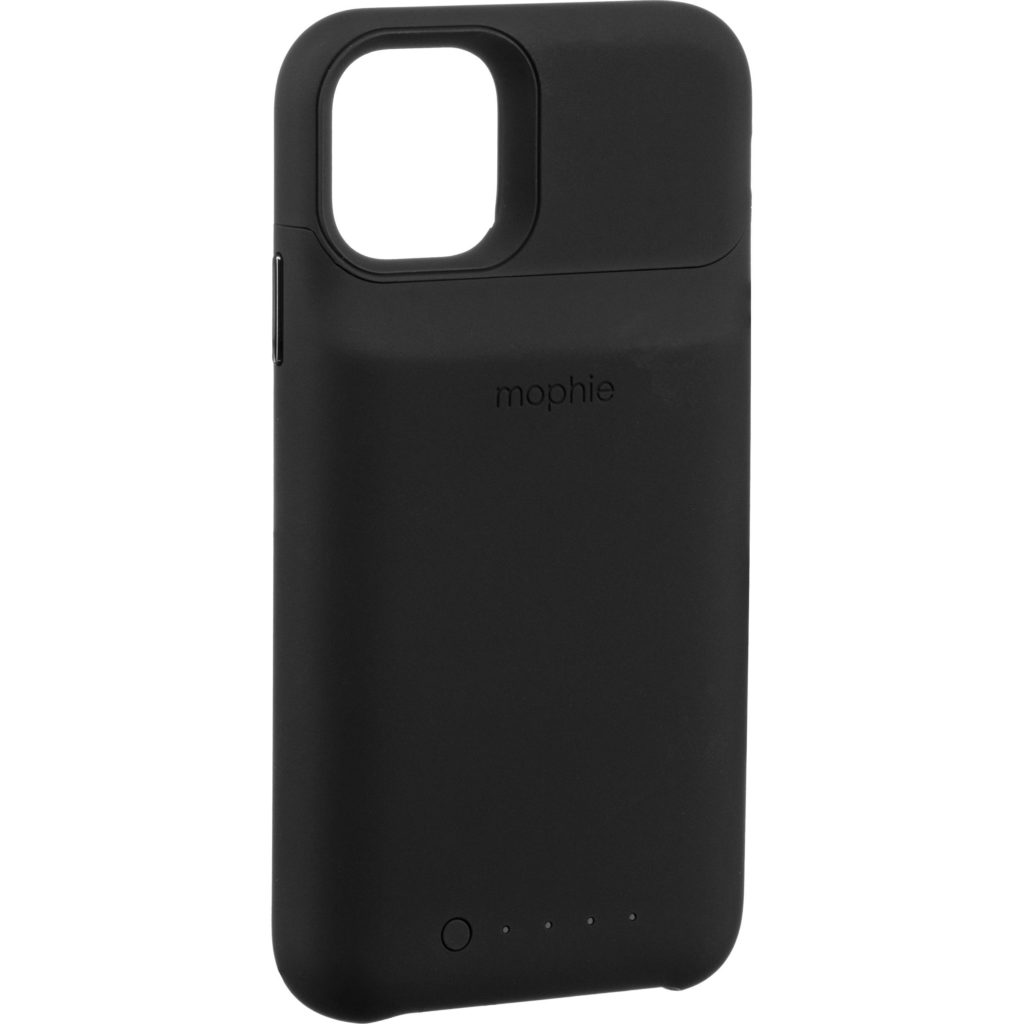 For heavy users or people who do not have access to a plug point, battery cases are often your solution. Unlike other cases, this one charges your iPhone 11 Pro wirelessly. This allows you to access the lightning port for EarPods or other things like CarPlay. Moreover, you can even charge the case wirelessly or with a USB Type-C cable. This makes it super versatile for charging.
Apart from charging, the case provides your device with high-impact protection. The exterior is made up of tough polycarbonate and dissipates the impact, which protects your iPhone from minor bumps and drops. The case does not feel bulky like other battery cases. It is available in Black, Pink, and Red color options.
10. Apple Smart Battery Case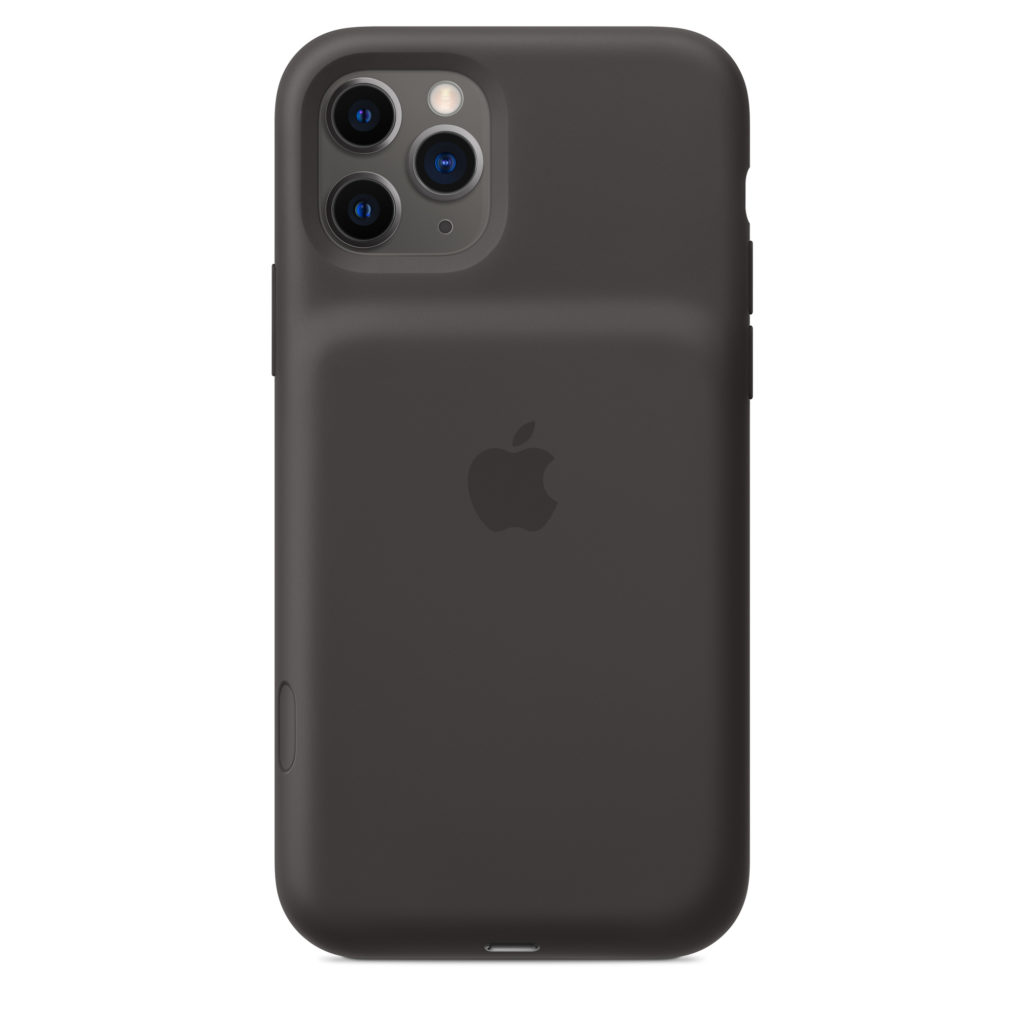 Speaking about battery cases, how can we forget about the one Apple makes. The Smart Battery Case is, indeed, smart with real-time battery percentage of the case and your iPhone available. The case is compatible with Qi-certified wireless chargers and delivers up to 50% longer battery life on your iPhone 11 Pro. You can also continuously charge your iPhone and your battery case wirelessly.
---
Protect Your Online Privacy With Surfshark
[The VPN that we use here at Tech Arrival]
---
The intelligent battery status is displayed on the iPhone lock screen and in the notification center, so you know exactly how much charge you have left. Apple also says that the case can be charged even faster with USB-PD compatible chargers. The case also supports lightning accessories such as EarPods. The case is available in White, Black, and Pink Sand colors.
Final Words
These were our top picks for the best cases you can get for your iPhone 11 Pro. Our list consists of every type of case you would want to get, from slim clear cases or rugged ones to battery packs – we have got it all! Let us know which case you picked from the above list and whether you loved it or not down the comments below.
Also read: 7 Best Messaging Apps for iOS