Apple launched the iPhone XS smartphone in September 2018 which is available with a regular variant and a Max variant. The devices come with a stunning design, packs a "Super AMOLED" display, an improved camera, solid battery life, and a refined experience improvement over the limitations of the last year's iPhone X. While there no dearth of iPhone accessories, it usually makes finding the best ones difficult.
If you are one of those who are planning to buy an Apple iPhone XS or already own one, check out our list of best accessories to add more functionality to your latest gadget.
List of Best iPhone XS and XS Max Accessories
1. Spigen Ultra Case for Apple iPhone XS Max
Cases are the first accessory that comes to our mind. Though there are a lot of options we would recommend the back cases from Spigen, one of the most trusted brands. Spigen covers come with a hybrid technology that packs advanced drop protection in a single layer.  The Ultra Hybrid case combines a shock-absorbing flexible bumper with a rigid back to maximize its defensive abilities.
Additionally, there is a crystal clear back to preserve the original design of the phone without the distracting yellow layer. The corners feature Air Cushion Technology that absorbs all the shock from impacts. It is the best cover that you can flaunt your latest gadget with.
2. Apple AirPods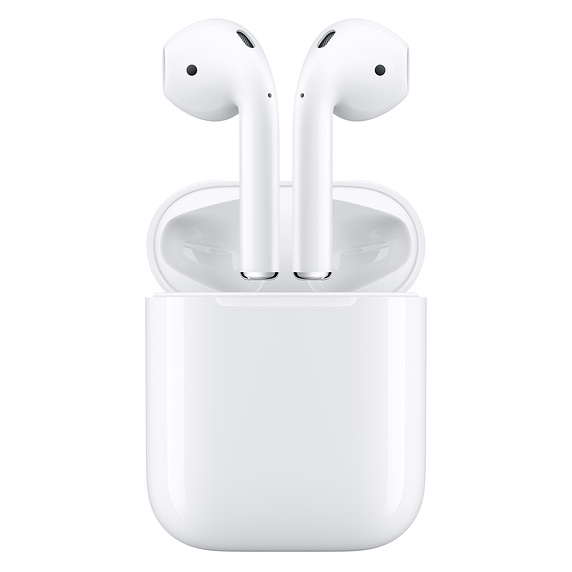 Not only the 3.5mm headphone jack is missing, but the little adapter dongle is also missing on the iPhone XS. So, the best option to go for will be a pair of Apple AirPods.
Also read: Getting the Most Out of Apple AirPods
Apple AirPods wireless buds are small, sleek and easily connected. They come with a bunch of smart features like simple one-tap setup pausing music when removed, calling functionality and talking with Siri and a carry case that also acts as a charge for the little buds. The Apple AirPods provide rich and high-quality AAC audio that is just as amazing whether you are listening to iPhone, Apple Watch, iPad or Mac. The buds provide an industry-leading five hours of listening on a single charge.
3. Anker Dual Port 49.5W Car Charger
The iPhone XS comes with 30W charging support but the company doesn't provide you with one. So, the best choice will be Anker Dual Port 49.5W Wall Charger which sells about half the price of Apple's own 30W charger. It comes with a dedicated USB-C Delivery port and one port equipped with Anker's world-famous PowerIQ 2.0 technology which makes sure that you get the fastest possible speed.
The charge is also tough, compact built which makes it perfect for traveling. It is built with MultiProtect technology which guarantees absolute safety for the users and their devices. Also, the product is backed with an 18-month warranty.
Note that you need a USB-C Lightning cable to complete the package. You can either go for the Apple Cable or any third-party options.
---
Protect Your Online Privacy With Surfshark
[The VPN that we use here at Tech Arrival]
---
4. Digital-kingdom Solar Charger + Power Bank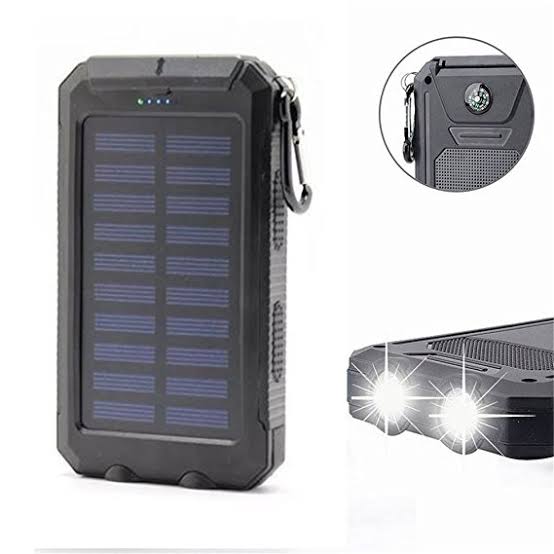 The iPhone XS and iPhone XS Max can easily get you through a full day with medium usage. However, if you are the hardcore gaming time or frequent traveler you might need an extra power backup and Solar Charger, Solar Power Bank 20000mAh Waterproof Portable External Battery USB Charger battery is the perfect solution.
The high capacity polymer battery comes with a compact solar panel a dual USB and powerful LED light. It can charge two phones simultaneously and its 2 LED lights can be used as a flashlight. The battery is lightweight, compact, reliable and perfect to take it out on an outdoor trip.
5. Anker 6ft Nylon Lightning Cable
Although Apple includes a 3ft Lightning cable, you will need a spare if you buy a lot of gadgets from Apple. You can check out the Anker 6ft Lightning Cable that is twice as long as the Apple one and also comes with extra durability.
The Anker cable is built to withstand any yanking, twisting, stretching or dropping. It comes with an innovative felt carry pouch that allows you to adjust the cable length to suit any situation. Last but not the list, the PowerLine+ Lightning is certified by Apple themselves which means you can use them with total peace of mind.
6. Anker PowerWave 7.5 Pad
While USB-C charging is the best way to charge your iPhone XS, the wireless charging options are there due to its glass back. If you want to charge your gadget while sitting on the desk Anker PowerWave 7.5 Pad is the perfect accessory.
The Anker PowerWave 7.5 Pad comes with WaveBoost technology which uses advanced components and state-of-the-art cooling systems resulting in a 30% faster speed than other wireless chargers.
As for the charging time, PowerWave chargers take around 3.1 hours while other chargers take around 4.3 hours. There is protection from over-charging, foreign object detection and radiation shielding providing a total safety for the user and the devices.
7. Apple Lightning to 3.5mm Headphone Jack Adapter
Apple first eliminated the 3.5mm headphone jack in the iPhone 7 and since then they have been shipping with lightning to 3.5mm headphone jack adapter inside the box so that your older headphones remain purposeful. However, with the iPhone XS, Apple will no longer be providing the dongle. So, you are left with no option but to buy the dongle yourself.
This is also helpful if you have another Apple device. All you need is a device with a lightning connector and support iOS 10 or later including the iPod touch, iPad and iPhones. Though cheap, it is a must-have accessory if you have older headphones that you don't want to throw away.
8. Sennheiser HD 4.50 Bluetooth Wireless Headphones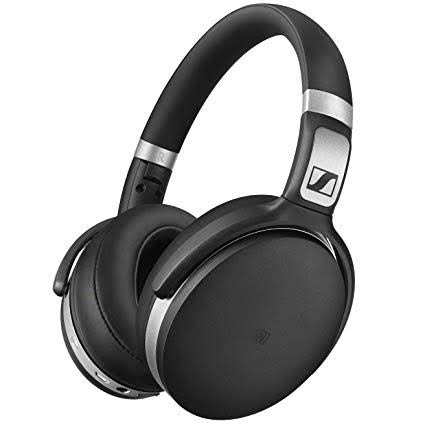 Though Apple AirPods will be the perfect music accessory for your iPhone XS, you might want to consider another alternative, perhaps a striking one. In that case, Sennheiser HD 4.50 Bluetooth Wireless Headphones will be the perfect companion.
The wireless headset delivers powerful, detailed and well-balanced sound with satisfying dynamic bass. They are equipped with Bluetooth 4.0 featuring aptX codec compatibility and have NoiseGard Active Noise cancellation that will let you enjoy the comfortable listening experience whether on a plane, train or a noisy street. It uses Near Field Communication (NFC) to connect with your device and provides up to 19 hours battery life with active Noise cancellation engaged and about 25-hour battery life with NoiseGard switched off.
---
Protect Your Online Privacy With Surfshark
[The VPN that we use here at Tech Arrival]
---
9. Lamicall iPhone Stand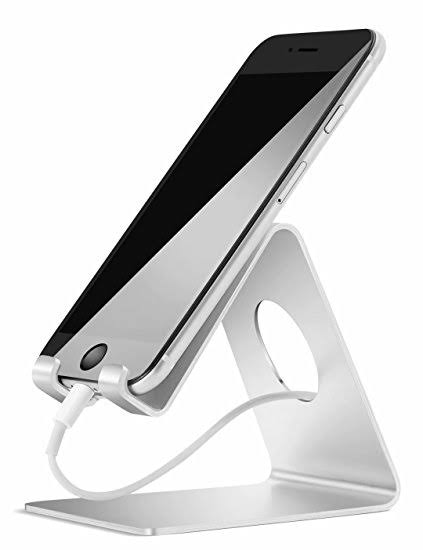 Lamicall is an adjustable smartphone stand for both Apple and Android devices and it certainly helps if you own one. Lamicall cell phone charger dock stand is designed for easy use in table-tops, kitchen, nightstand, table-top and other areas.
It comes with an adjustable design the can hold your iPhone and charger while charging and the adjust function prevents bending of the cold. It allows hands-free usage and you can watch videos on YouTube, Facebook, Instagram, and surf web. It is made of single gray aluminum metal metallic and is available in multiple colors. Buying it will give you Lifetime Warranty Service and a full refund if you are not satisfied using the product.
10. Sony SRS-XB41 Extra Bass Portable Bluetooth Speaker
If you are a music freak or travel a lot the iPhone XS speakers will be not enough for you.  An external portable speaker is the best option if you're the party freak and Sony XRS-XB41 is one we recommend.
The XB41 comes with decent audio quality and gives around 24 hours of battery backup. The dual speakers deliver thumping bass levels with optimum treble making the music listening experience exceptionally good. Whether you listen to pop songs or instrumental music, the speaker will hit the right notes.
The Sony SRS-XB41 is waterproof, rustproof and dustproof making it a perfect companion for traveling. It has a fabric finish that prevents dust from accumulating on the body. The speakers of the SRS-XB41 are designed to give three-dimensional experience. The blue lines show how the angled speaker with new DSP technology creates music for a wide audience creating a festive mood. The multi-color flashing lights that sync to the best also add the light to the party. It can connect multiple speakers with Bluetooth and can be controlled using the Sony Music center App.
11. Mpow Cell Phone Holder for Car
A suction cup-style mount to attach your phone is must-have access or for your iPhone XS. For this, you can go for the Mpow Cell Phone Holder for car that offers a high-quality Aluminum material long arm of 8 inches which keeps your gadget in place even in steeply raked windshields.
The Cell Phone holder comes with an easy to install and remove feature with a one-push button mechanism. Strong sticky gel suction cup easily adheres to the windshield or any other surfaces to keep your gadget safe and sound. A quick-release button allows you the single-handed operation of your phone.
The Cell Phone holder's Gooseneck is rigid enough to keep it one place and flexible enough to position it however you want. Also, it comes with a 360-degree swivel for optimized viewing adjustment. It rests in a ball hinge so you can easily adjust the viewing angles: up, down, diagonal, or side-to-side.
12. Fugetek Professional FT-568 Selfie Stick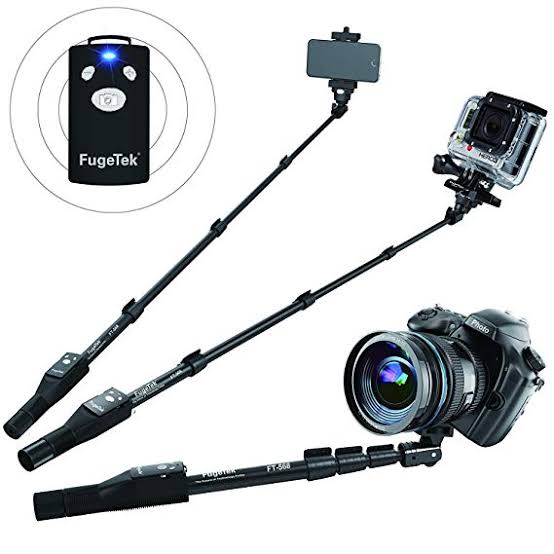 Traveling anywhere is incomplete without taking selfies and we recommend the best accessory for it: Fugetek Profession FT-568 Weather Resistant Adjustable Selfie Stick.
It comes with a new Bluetooth remote that is compatible with iOS 10, It has tow interchangeable phone mounts and is ultra extendable at 49 inches. It has a non-slip grip rubber handle and powered by a rechargeable battery offering 300 hours standby.
Conclusion
This is our list of best iPhone XS & XS Max accessories you should buy not just to protect but extend its features. We have considered brand reputation, user reviews, and also availability to bring you the best products for your iPhone XS.
---
Protect Your Online Privacy With Surfshark
[The VPN that we use here at Tech Arrival]
---