Keyword research is essential for the success of your business or website. It's an integral part of SEO, and if you want to rank your website on search engines, you better get started and learn how to do it right.
Now, finding the right keywords to attract traffic requires in-depth research. You need the right tools for that. Certain tools are highly convenient and offer a lot more than just keyword research.
Let's have a look at the list of our 10 best keyword research tools for SEO and find out what would be the best pick for you.
Also read: Beginner's Guide to SEO
List of Best Keyword Research Tools
1. SEMrush
Our top pick, SEMrush, is arguably the most efficient keyword research tool out there. It's an all-in-one software that offers more than just keyword research. From competitor analysis to Google Ad optimization, SEMrush has got you covered. Even the big-timers like HP, eBay, and Quora use this tool to stay in the competition.
SEMrush has some impressive features to offer.
Position Tracker
SERP Features Tool
On-Page SEO Checker
Backlinks Gap
Project Dashboard
Content Marketing Analysis
The Position Tracker is a handy tool to track your rank for any specific keyword along with discovering local competitors. SERP features can help you significantly in improving your search rankings. 
It also gives you a featured snippets report for detailed analysis. Be it building backlinks or visualizing all the collected data in a summarised place, SEMrush has everything you need to improve your online visibility. It's not only about keyword research with SEMrush. It's a lot more.
These features are just the tip of the iceberg. You also get Site Audit, Content Optimization, API, Content Marketing Toolkit, and lots more.
Read our Full Review of SEMrush Here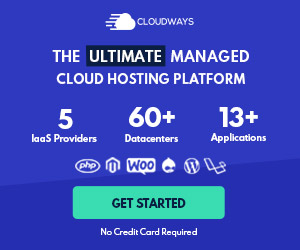 Pricing:
SEMrush is a premium tool and hence it is aggressively priced. There are 3 plans available as of now:
PRO: $99.95/month | Highly recommended for freelancers and start-ups.
GURU: $199.95/month | Suitable for marketing agencies and SME businesses. (Extended limits)
BUSINESS: $399.95/month | For Big Businesses. (Extended limits and sharing along with Google Data Studio integration)
You will save about 16% of your money if you choose to pay annually. There's a 7-days free trial available as well.
Pros:
40+ advanced tools; a complete all-in-one package
Enables highly strategic advertising
Maximizing social media reach
Extensive keyword research
Precise auditing 
Cons:
Meant for SEO professionals
White-label reports are not available for lower plans
2. Ahrefs
With the biggest backlink index, Ahrefs is the closest competitor SEMrush has. It offers a ton of SEO tools for optimizing your or your client's website. It's a SaaS-based SEO suite with all the necessary features a digital marketer would require for performing various SEO activities.
Several unique features set Ahrefs apart from its competitors:
Keyword Explorer (10 search engines)
"Clicks" Data
Search Traffic Estimation for Top 10 Ranking Pages
Backlink Gap and Profiling Tool
Fix Keyword Cannibalization with SERP Position History Analysis
Content Gap
With Ahrefs' Keyword Planner, you will be able to do keyword research on 10 different search engines, including Google, YouTube, Amazon, etc. The Clicks Data allows you to see how many clicks you get in proportion to the search volume. 
It will help you reassess your strategy and plan a new one to get more clicks using the right keyword. When talking about keywords, you'd be happy to know that you can use Fix Keyword Cannibalization to determine if several pages on your domain are rushing for the same keyword. You can take action accordingly.
Also, the Backlink Audit feature you can use for broken link building, internal backlinks, or link intersect. Build powerful backlinks or analyze your competitors; Aherfs is just unbeatable in this domain.
Pricing:
LITE: $99/month. It Offers a live index, 5 non-verified projects for 1 user | Suitable for freelancers and start-ups.
STANDARD: $179/month. It includes a recent index, a historical index, and 10 non-verified projects for one user | Best for SMEs.
ADVANCED: $399/month. It allows 25 non-verified projects along with 3 user access.
AGENCY: $999/month. 100 non-verified projects and 250 keywords list for 5 users.
There's no free trial for Aherfs. However, they offer a 7 days trial for $7 (Lite & Standard), giving access to all the features.
Pros:
Very user-friendly
Extensive backlink database (largest)
Great use in vetting affiliate applications
Access to a private Facebook community
Responsive customer support and training materials 
Cons:
No free trial
Several restrictions and limitations for the lower plans
3. KWFinder by Mangools
Developed and designed by Mangools, KWFinder gives you a pretty simple and easy way to research keywords. It has several tools that are quite user-friendly while being effective in enhancing your online visibility.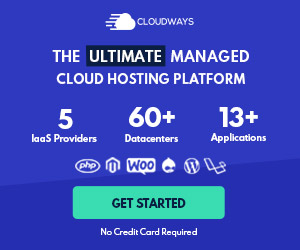 It was launched back in 2014, and now it's one of the most popular and cost-effective keyword research tools out there.
Let's have a look at some of the key features KWFinder has to offer.
Keyword Research for Long Tail Keywords
SERPChecker
SERPWatcher
LinkMiner
Unprofitable Keywords Filter
KWFinder allows you to find out the hidden long-tail keywords by analyzing trends, search, CPC, PPC, etc. You get 45+ SEO metrics with the Google SERP competitor analysis tool. 
It's quite easy to use and keep track of your position online. LinkMiner gives you a database of 8 trillion backlinks to keep your backlinks in check. Even the big ones like Adidas and Airbnb are using KWFinder.
Pricing:
KWFinder is highly cost-effective yet offers tons of features in return.
BASIC: $29.90/month. 100 keyword lookups with 100,000 backlink rows monthly. 
PREMIUM: $39.90/month. 500 lookups daily with 500,000 backlink rows. 3 simultaneous logins. (Highly preferred)
AGENCY: $79.90/month. 1200 lookups, 1,200,000 backlink rows and 10 logins.
These highly cost-effective price plans also come with a 10-days FREE trial, and you don't have to put credit card details either! Prices are 40% lower for annual billing.
Pros:
Beautiful user-interface that's quite easy to use
Budget-friendly
Easy to keep track and quick-look keywords
Diverse SEO metrics
5-in-1 tool
Cons:
No competitor research
Doesn't allow multi-tabbed keyword research
4. Serpstat
Serpstat is a convenient SEO suite for keyword research that's also known as Growth Hacking Tool. Similar to SEMrush, Serpstat has almost the same user interface and features. 
Provides innovative solutions to keep you ahead of your competitors. Companies like Lenovo, L'OReal, and Shopify are associated with Serpstat. It's an all-in-one tool that is highly convenient for tracking a high volume of keywords.
Here are some of the highlighting features.
Competitor Analysis: SEO, PPC, & Google Ads
Organic Keyword Research
Backlink Analysis
Keyword Rank Tracking
Site Audit Tool
The competitor analysis feature allows you to do in-depth research of your competitors while using a detailed graph provided by Serpstat. You can easily find the keyword difficulties to rectify them along with keyword trends. 
---
Protect Your Online Privacy With Surfshark
[The VPN that we use here at Tech Arrival]
---
The backlink analysis is also decent enough. However, Rank Tracking is one of the most highlighting features of Serpstat. It allows you to monitor the position of your valuable organic keywords and give you an insight into your website's visibility compared to your competitors. 
Site auditing is convenient as well, allowing you to enhance your online visibility along with user experience.
Pricing:
Decent pricing compared to SEMrush & Ahrefs:
LITE: $69/month | Recommended for freelancers and SEO experts
STANDARD: $149/month. Offers branded reports, API credits. Allows 3 users | Best for SMEs
ADVANCED: $299/month Allows 5 users | For bigger companies with a great online presence
ENTERPRIZE: $499/month. 7 users and provides white-label reports | For Industry leaders
Annual billing saves you about 20% on all plans. However, there's no free trial available.
Pros:
Clean UI and convenient features
Daily rank tracking for your website
Responsive customer support
Powerful auditing
Highly efficient PPC analysis for Google Ads 
Cons:
Lack of unique features
Not ideal for content marketing
5. Long Tail Pro
Long Tail Pro is just a simple keyword research tool that has a lot to offer. With a clean and intuitive user interface, this SEO tool is highly recommended for beginners or Non-SEO individuals. 
This application runs on Adobe Air and is available for both Windows and Mac. It's a highly recommended keyword research tool for modern-day bloggers and affiliate marketers.
There are some great features to find the best keywords and help you drive more traffic to your website.
Keyword Difficulty Calculations
Competitor Analysis
Backlink Analysis (Add on)
Rank Value
Rank Tracker
Just enter a seed keyword and get up to 400 related keywords within seconds. You get KD scoring ranging between 0-100, which is very helpful to reassess things. Track your ranking for each one of your websites or determine keyword profitability with rank value. 
The competitor analysis is quite up to the mark. However, the backlink analysis is an add on feature, even for the highest plan.
Pricing: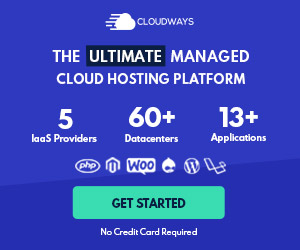 Long Tail Pro is quite convenient with its pricing compared to other keyword research tools.
STARTER: $37/month. 30 tracked keywords and 800 daily lookups
PRO: $67/month. 200 tracked keywords, 2500 daily lookups, and 2 user logins.
AGENCY: $147/month. With 1000 tracked keywords and 5 simultaneous logins.
The annual subscription costs less, and you also get a complete suite of templates with it for both PRO and AGENCY plans. You can sign up for a 7-day trial, and they offer a 10-day 100% money-back guarantee.
Pros:
Highly effective keyword research tool
Clean UI and easy to use
Learning tutorials for beginners
Cost-effective
Cons:
Rank Tracking is limited
Backlink Analysis requires a separate purchase
6. Moz Keyword Explorer
Moz Keyword Explorer comes with two unique data points. Along with related keyword recommendations, you get an Organic CTR score and Priority score. 
It's a highly effective research tool mostly meant for bloggers and freelancers and does a pretty decent job finding Lateral keyword ideas. It has all the necessary features you'd require for an end-to-end SEO solution.
The key features include:
Keyword Analysis by Search Volume (95% accuracy)
Keyword Generation, List Saving, Export Data
Keyword Difficulty Check
SERP Details Review
Competitive Keyword Analysis
The Priority score indicates the combined data on CTR, KD, and search volume to help you determine if you should focus on a particular keyword or not.
Pricing:
STANDARD: $99/month. 5 campaigns, 300 keyword rankings, 100,000 weekly pages crawl
MEDIUM: $149/month. 10 campaigns, 900 keywords rankings, and 500,000 weekly page crawl. 
LARGE: $249/month. 25 campaigns, 1900 keywords ranking, and 200,000 weekly page crawl.
PREMIUM: $599/month. 100 campaigns, 10,000 keywords ranking, and 5,000,000 weekly page crawl.
A 30-days free trial is offered. The annual subscription saves you about 20%.
Pros:
Easy to set-up and use
Great customer support
Provides multiple SEO metrics
Highly effective data points 
Cons:
One seed term at a time for keyword suggestions
The dashboard can be a bit confusing for the newcomers
7. Google Keyword Planner
Regarded as the omega and the alpha of keyword search tools, the hands-on experience with the Google Keyword Planner is simply awesome. Originally, this tool was designed for Google Adwords Campaigns. 
But now, it helps to find the matching keyword for your website for various niches. The tool is quite popular among advertisers, and its functions tend to get far-reaching probabilities if used properly.
Let's have a look at some of the key features Google Keyword Planner has to offer.
---
Protect Your Online Privacy With Surfshark
[The VPN that we use here at Tech Arrival]
---
Content Planning
Competitor Analysis
PPC Campaigns
Cost Per Click Estimates
Search Volume Analysis
Google Keyword Planner has an array of advantages, and the data comes directly from Google itself. This helps in making proper content planning for your websites. It will encourage you to make the proper decision about various PPC and SEO campaigns. 
It gives you a clear analysis of your competitors and their digital strategy. Users can create keyword lists, or they can use it to run various Ad Campaigns.
There are also features like swipe into competitors' keywords, find local keywords quicker, and create a silo structure for your website.
Pricing: 
Google Keyword Planner is FREE! All you need is a Google Ads account.
Pros:
Free of Cost
Creates an Adwords campaign easily
Great time frame
Data comes directly from Google
Ideal for local SEO 
Cons:
Limited keyword suggestion
Google is now providing data on broad matches only
8. SpyFU
Have you ever wondered about your competitor's digital marketing strategy? SpyFU is well-known for performing such strategies since 2006. SpyFU helps you to learn about how your peers are fairing on various searches. 
As the name suggests, it helps to spy upon the ranking history of different domains. The specified SEO tools of SpyFU will help you get all the data about the organic rankings of your opponents. 
It's a cloud-based software and highly convenient for PPC and SEO professionals.
Some of the key features include
Unlimited backlink Results
SEO Performance Analysis
Exclusive Keywords
Focuses on core Metrics
Keyword Cost-Per-Click
Rank Tracking
The advanced SEO tools help you to search for any domain and distinguish your keyword ranking with them. It additionally creates insight that can be viewed on any device. 
For PPC Campaigns, SpyFU follows a determined pattern while dealing with keywords that give you well-optimization opportunities. The Advisor tool provides the best suggestions for keywords instantly. 
---
Protect Your Online Privacy With Surfshark
[The VPN that we use here at Tech Arrival]
---
Small businesses often focus on core metrics to get proper ranking in search engines. SpyFU can be a great option for them.
SpyFU also offers powerful backlink exports, organic ranking history, API Access, Export advance contact info, and much more.
Pricing:
SpyFU has three pricing levels billed either yearly or monthly.
BASIC: $39/month. Single users only. 250 sales lead and 5000 tracked keyword rankings. 
PROFESSIONAL: $79/month. 500 sales lead, 50,000 top list results, 10,000 API rows returned, 15,000 tracked keywords
TEAM: $299/month. Offers everything from the previous package and 75,000 top list results. 5-user logins. 
Also, it offers a 30-days money-back guarantee, no questions asked! 
Pros:
Creates both PPC and SEO Research.
Very Reasonable Pricing.
Helps to spy on the competitors.
Finds the best keywords for your website.
Provides smart recommendations.
Cons:
Fewer manual searches
Inaccurate PPC reporting.
9. Keywords Everywhere
The free browser extension is designed especially for Google Chrome and Mozilla Firefox. It helps to make the work of keyword searching much easier and timelier. Keywords Everywhere provide beneficial keywords with the right metrics. 
From small to large businesses, this fascinating tool appeals to several uses since 2004. With the help of Google Trends, this tool estimates monthly search volume.
Keywords Everywhere offer,
Bulk Keyword Uploading Feature.
Analyzing Keywords.
Available On Multiple Platforms
12 Month tend Function
Analyze CPC
It offers bulk upload keywords, free search volume, and CPC data. You can use Keywords Everywhere for analyzing the investment advertisers paying per click for that particular keyword. 
The competition data shows the current ads for the same keywords; this helps the user to decide whether to stick to that keyword or to go for another one. There are some seasonal keywords like Halloween, Christmas, and more. 
Keywords Everywhere help to place those keywords properly so that your website ranks on the first page of various search results.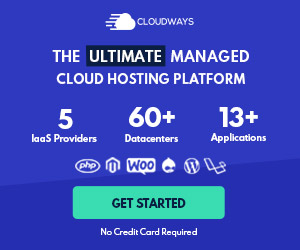 Pricing:
There are no monthly or yearly subscriptions. It's a Pay As You Go process. Keywords Everywhere provide credits that expire after a year. One credit is equal to 1 keyword.
$10 for 10,000 credits.
$100 for 1,000,000 credits.
$500 for 5 million credits.
$1000 for 10 million credits.
The more people that you will search for the keywords on the site more will be your credit levels.
Pros:
Easy way to store keywords.
Quick to access the overview.
Export results as a CSV file.
Pay as you go pricing.
Works across 15+ search engines.
Cons:
Only available for Chrome and Firefox extensions.
Not able to specify keyword locations.
10. Google Trends
Get all the factors about keyword traffic for various regions and languages with Google Trends. It is the search trend that can be utilized as a comparative keyword related data, including search volume index and geographical information about various search engines. 
Google Trend is an extraordinary tool that shows creative interest and trending searches for a particular keyword. It's been doing that since 2004.
Let's have a look at some of the key features Google Trends has to offer.
Detailed Information Of The Keyword Performing
Period Of The Keyword
Keywords Performance On Various APIs
Compare Multiple Keywords
Competitor Check
Google Trends lets you discover how well the particular keyword is conducting all across the world. You can also learn about the keyword performance from now to back 2004. 
Understand how well the keyword is struggling on various APIs with Google Trends. Relate between various keywords and see which one is more trending in the search engines. 
This tool can also be implemented to analyze your competitor's performance. Google Trends gives you a brief scenario about how often their product, service, and brand is looked upon by various search engines.
Pricing: 
Google Trends is FREE to use!
Pros:
Easy to use and good user interface.
Free tool
Data can be exported easily.
Useful for comparing researches
Helps to determine potential competition over several years 
Cons:
Limited related search terms
The context of the search is not clear
The Verdict
All the keyword research software mentioned above are used and preferred by thousands of users out there. Everyone has their own preferences. If you're willing to spend a good amount for the best results, there's no competition with SEMrush. 
However, if you want a budget-friendly solution, just go for KWFinder by Mangools. Although, if you're just starting out and don't want to spend right away, there's Google Keyword Planner for FREE!
Also Read: Best SEO Tools that Experts Actually Use
Nowadays, keyword research is one of the top-most priorities for several online businesses. If you want to stay in the competition, it's recommended to switch to a paid plan immediately.