The festive season is approaching, and whether you and your family will be celebrating Christmas, Kwanzaa, Hanukkah or simply the satisfactory conclusion of another year, you've probably got gift-giving near the top of your agenda. Buying gifts for parents is always a challenge since you want something which can simplify their life and should not be complicated to use.
You should buy something amazing for the people who gave you life. These days, there are a lot of tech gadgets to suit everyone, regardless of age or habits. Here, we've gathered nine very different and awesome ideas. These are handpicked and definitely make your parents even more proud of you. Which one will be most likely to put a smile on Mom or Dad's face this holiday season?
List of Best Tech Gifts for Parents
1. Phone Printer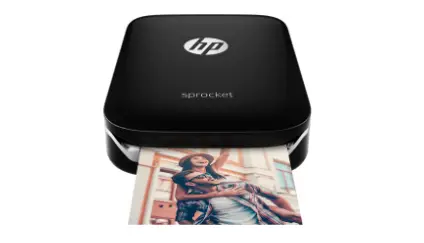 Here's something that's common to all parents. Whether their kids are 2 or 62, they still love to have photos of them around the house. In the smartphone age, we take far more pictures than we used to, but we very seldom print them out. Either we have to buy a bulky printer for that or take the photos to the nearest shop to get a printout. A portable phone print is a useful solution for that.  
There are several nifty smartphone printers on the market, but you know you are in safe hands with HP. Their sprocket is a no-nonsense, user-friendly device that even technophobic parents will be comfortable using. The smartphone camera has changed a lot and now we can take excellent photos with it combing that with high-quality printing from HP you get a fine printed image. And if you shop around online, you can almost cut that $120 retail price in half.  
2. Smart Jewelry
This is a great idea for moms (or dads) who love both jewelry and technological gadgets. Smart Shoes and Smartwatches are not the only smart wearable we have today, there are more which are very less seen and one of the best examples is smart jewelry. Bellabeat is leading the way here with its Leaf Urban and Leaf Chakra products. They work in much the same way as any other fitness tracker, except you wear them as either a necklace or pendant.
There's even a super subtle version from Motiv that you wear as a ring. These works as an activity tracker, sleep monitor, a stress remover as well as a Menstrual Cycle tracker to keep a record of the periods and calculate the upcoming one. So, you can conclude these as a complete fitness device. All three are available on Amazon from a choice of vendors and prices start at about $100.  
3. Smart Mug
We return without apology to the smart tech, for the fabulous Smart Mug from Ember.
This is something that everyone needs in his or her life, and your parents are no exception. It keeps your tea or coffee at the optimum temperature and tells the app on your phone how much is left in the mug. You can set your desired drinking temperature and now it has an even larger battery to last you for a few days.
As said, it comes with a companion app through which you can set the temperature, customize presets, receive notifications and a lot more. The accompanying saucer can even act as a heating element if you decide your drink is not hot enough! There are several different designs to choose from and It's available from the usual place and that $70 price tag will likely drop as the festive season gets closer.
4. Some Robotic Help
There's an old rule that you should never buy your mom a household appliance as a gift. However, rules are made to be broken and the latest generation of robotic vacuum cleaners are less like an appliance and more like helpful virtual pets. Home automation is on the rise and these vacuum cleaners are no exception. You don't even have to start them every day as they can be programmed to do the cleaning automatically and they also go back to the charging dock to charge themselves. These vacuum cleaners create a map of your room and everything can be controlled via an App. There's plenty of choices out there and you can pay anything from $150 right up to almost $1000. The iRobot Roomba 690 is a model that's been around for a while but gets consistently good reviews and is priced towards the lower end.
---
Protect Your Online Privacy With Surfshark
[The VPN that we use here at Tech Arrival]
---
5. Smart Doorbell
When we are young, our parents spend their time worrying about us. As we get older, the dynamic gradually shifts in the other direction. A smart doorbell is one of the best security devices to come from the smart tech age. It allows Mom or Dad to see who's at the door with the indoor unit or from their smartphone and even allows them to speak to the visitor without going to the door – even if they are not at home. They can also track the faces and notifies you who's at the door. Ring, Google, and Hive all have a range of systems and prices start at around $70.
6. Home Hub with Screen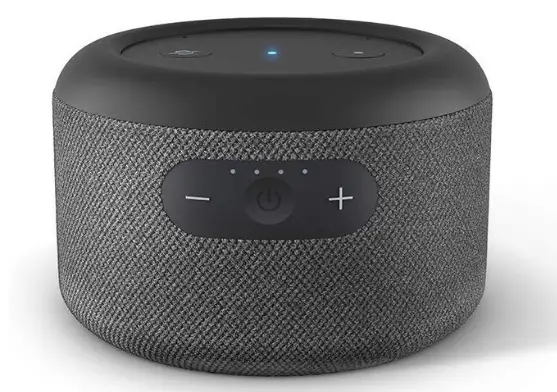 Even those who are not usually into gadgets love their home hubs. Smart speakers are simple to use and have a range of useful applications, from playing music, advising about changing weather conditions or just answering random questions. There are a wide range of smart speakers available from various tech giants such as Amazon, Google and even Apple makes one also, you can buy them in different sizes depending upon the room. Starting from as low as $50 you can secure your parents a virtual assistant to simplify their life. We recommend you get one with an accompanying screen, and it's even more useful when a picture tells a thousand words, for example in displaying a recipe or simply showing some family photos when not otherwise in use.
7. Blue Light Blocking Glasses
If your parents spend as much time as everyone else staring at a screen, especially late at night, there's a good chance their sleep patterns can suffer. This is due to the blue light emitted and the tricks it plays on the brain. This can also affect the eyes and cause eye strain, headaches, and insomnia. To eliminate all these problems, we must pick a pair of computer glasses which are also called blue light filter glasses. Felix Gray has come up with some clever specs that filter out the blue light and UV light in some cases but don't affect the clarity with which the wearer sees the screen. A good night's sleep and the healthy eye are all but guaranteed and prices start at $95.
8. Charging On The Go
We rely on our smartphones more than we care to admit, and we've all experienced that sinking feeling when away from home for the day and realizing too late that battery power is down to 10 percent. The situation is even worse when there is no power outlet to juice up our device. A portable charging device is just the thing for your Mom and dad to keep in her handbag or backpack to give the phone a new lease of life and keep them connected until they get back home. These are also very affordable and you can get something which has a 10000 mAh capacity without adding much weight to carry. There is a range of styles, specs, and sizes, but for ultimate convenience and green credentials, consider one that works using solar energy. You can grab one starting as low as $20.
9. An eReader
Finally, a tech gadget that is guaranteed to convert the most die-hard technophobe. Do your parents swear by traditional printed books? It's been proven time and again that whatever people say, once they have experienced ebooks, the paper versions remain on the shelves for good. It's particularly useful for anyone who travels regularly, and Mom and Dad will be enthralled by the range of classics that are available absolutely free. They can carry thousands of books by downloading them online in a small package. They come with the E-Ink display so it doesn't throw any blue light or UV Rays and staring at the screen for long will not cause any headache or eye strain at all. Amazon Kindle is still the standard-bearer in eReaders and the Paperwhite has had fantastic reviews.