When CDs were finally replaced by DVDs, many of us thought that we have reached the peak of digital storage mediums. After all, who on Earth would need more than 4 GB of space to store their precious stuff? Then came the Blu-Ray discs. After that, 1 TB hard drives became the norm. Nowadays we need 5 GB of space just to get our smartphones running.
We have come a long way since the days of floppy disks and stuffing our shelves with CDs. Today, a single individual can casually handle more personal data than a company did 15, 20 years ago. Some people prefer to invest in larger hard drives, while others prefer the simplicity of cloud storage. And nobody can blame them – it is much simpler to drag and drop your family photos and old school projects into an external storage platform than spending an entire day exporting data on a separate, physical platform.
Currently, two of the best cloud storage services available on the market are Dropbox and OneDrive. According to the article written by the talented staff at Cloud Storage Advice, Dropbox takes the day when it comes to security and average upload/download speed, but it can't compete against OneDrive when it comes to pricing. However, while the majority of people use some sort of cloud storage platform, not many have taken a step back and wondered what is the process behind it. If you are curious about how cloud storage works, read through our brief explanation below.
The Basics of Cloud Storage
The concept of cloud storage can mean a multitude of things to different IT specialists, depending on how said individuals decide to apply and implement the technology. The most common method of implementation of this technology is called "Public Cloud". Essentially, it describes the storage capacity which can be accessed and utilized through a public network, such as the WAN (Wide Area Network), or simply the Internet. In some cases, users have the option of expanding the amount of data and available cloud storage space without any limitations, but this depends on the service, pricing, and the provider's business model.
Put in the simplest terms possible, cloud storage is a model of computer data storage in which digital data is stored in what experts call "logical pools". Some cloud storage systems are part of smaller operations, while others are so big and all-encompassing that the physical equipment necessary to get the thing running can occupy an entire warehouse. These facilities, which are part of the system's cloud storage infrastructure, are called data centers.
However, if reduced at the most basic level, a cloud storage system does not need more than one data server with a stable connection to the internet. A client (or a computer/smartphone/tablet user who has subscribed to a cloud storage service), sends copies of files through the internet to the data servers, which in turn records and stores the information safely.
When the client decides to retrieve the information, all they have to do is simply access the data server through whatever interface the cloud storage service put together, either web or phone based. When this happens, the server either sends the files back to the user or allows the client to access, modify and manipulate the files however they choose.
Cloud Storage Architecture
At its core, cloud storage is based on an entirely virtualized infrastructure and is quite similar in terms of accessible interfaces and scalability to cloud computing. While cloud storage technically describes a hosted object storage service, the concept has become much broader these days and encompasses other types of data storage that are available as a service – block storage, for instance.
Advantages of Cloud Storage Services
Since nowadays we handle a lot of data, it is easy to see the advantages of cloud storage services, both for individuals and companies. Nobody likes wasting time burning tens of CDs per day. Here are a few reasons why cloud storage is the best data storing option:
Companies pay solely for the storage space they actually use, not the equipment or storage infrastructure. However, this does not mean that cloud storage is less expensive, only that from a financial standpoint, companies will put these expenses down to operating expenses rather than capital expenses.
Cloud storage allows users to access a wide range of application and resources hosted by another organization almost immediately.
It is an excellent way to backup high amounts of data in case of natural disaster, as big companies have several backup servers installed in various locations around the world.
Cloud storage can serve the role of a central file server for an organization that has multiple office locations.
According to this study conducted by Prashant Gupta, A. Seetharaman and John Rudolph Raj, by storing files on a cloud storage platform, companies can cut down their energy consumption by up to 70%, and even more if they utilize a cutting-edge cloud infrastructure. In fact, cloud storage is utilized by the majority of environmentally friendly companies.
How Cloud Storage is Used
There are many ways that both big businesses and individuals can use cloud storage, whether we are referring to public or private cloud storage. If you want to increase the storage area of your personal servers, you can do this by simply transferring a portion of your archived data into a cloud storage provider.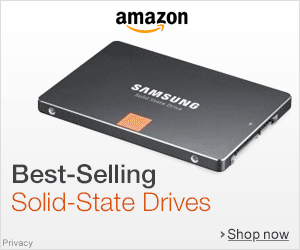 Furthermore, you can use cloud storage to safely deposit any relevant data (this includes films, important documents, videos, family pictures, music, etc.). This method comes extremely handy in case your equipment suffers an inevitable demise, gets hacked or you somehow get infected by a virus that prevents you from accessing the data at your discretion. When this happens, you can simply get new devices (or wipe clean the current roster if you have been hacked), go online and access that data without worrying that you will lose everything.
If you own a small firm, for example, instead of storing your data through physical means, you can use a cloud storage service. This is much safer and quicker than sending important data through e-mail or other means. With cloud storage, you can simply upload whatever files you wish and provide clients or employees with access.
But apart from the convenience of having a reliable place to dump your data and forget about it for a while, many Internet users and big businesses use cloud storage for security reasons. Using cloud storage is a win-win situation for everybody involved – you can gain access to the provider's safe infrastructure, which is frequently updated, and you will not need to spend money on special software-protecting data. Because many services protect the data through encryption, your files will never be exposed to viruses, no matter how advanced they might be.
Best Cloud Storage Services
Now that we have explained how cloud storage works let's take a look at a few reliable cloud storage services with good infrastructures and tight security protocols.
Mega

Mega is probably one of the most underrated cloud storage services on the market, despite the fact that it is considered one of the most successful startups in the tech industry, with over 100,00 users having registered to the service within the first hour of launch. But despite its underdog status, Mega has a quite tight and consumer-friendly business model. You get 15 GB of free storage space just by creating an account, with the option of increasing it to 200 GB for just 5 euros per month (this is the first tier subscription). However, what makes Mega stand out from the rest is their excellent security policy – they allow users to set their own encryption keys. Furthermore, during transit, the files are encrypted end to end meaning only you, and not even Mega employees, have access to your files.
Microsoft OneDrive
Formerly known as SkyDrive, OneDrive tends to get undeservedly ignored because many people already use another cloud storage service, such as Google Drive or Mega. However, OneDrive deserves more attention than it gets. In terms of UI and other factors related to user functionality, it is very similar to Google Drive. Furthermore, they offer 5 GB of storage just for signing up, with the option of upgrading to 50 GB for just $2 per month.
This might not seem like much (because it isn't), but by dropping 4 additional dollars per month, or simply paying $69,99 per year, you can get 1 TB of free space, as well as five free Microsoft licenses that can be used on 10 different devices. Considering that 70 dollars will get you 1 TB and several Microsoft licenses (which are far from cheap), you should give OneDrive a go.
IDrive
Instead of recommending the usual Google Drive and iCloud, we decided to shed light on another cloud storage service that deserves more attention. While some people might think that the 5 GB free limit is not quite enough to cover day to day needs, you can easily increase it to 2 TB by paying $52 per year. Not only that but in case you risk losing all your precious data, you can access the company's IDrive Express service. Upon doing this, they will ship a physical hard drive with all the data that you have stored on their servers. So, if you believe that their pricing is not good value, the IDrive Express service alone makes this platform worth using.
Conclusion
While 10 years ago, cloud storage was the stuff of science fiction movies, nowadays it has become the norm. If you are curious how this technology works and want a few recommendations, make sure to read through or article, and you will get all the information that you need.