The mobile app market is currently crowded with millions of apps for users to download.
Like in most industries, app businesses must go the extra mile to make their presence felt amid the numerous tech marvels and innovations that have taken over the industry. This means leveraging the right technologies, developing outstanding app ideas, and gaining an edge over their opponents.
For the most part, coming out on top of the competition is all about mitigating risks and knowing who is running for the top spot in the list of the best app businesses.
Mobile is the future of everything, and successful mobile apps can go a long way toward determining the success of your business. To keep you from falling behind, we've put together this helpful guide to acquaint you with how to analyze competitors and conduct research for your mobile app ideas.
What is Competitive Analysis in the Mobile App Business?
Competitive analysis in mobile apps is the process of identifying and assessing your current and potential competitors' strengths and weaknesses and relating them to your app's features.
Failure to perform competitor analysis may lead to failure, as you may produce apps that don't match the market standards and meet users' needs. Moreover, it gives you leverage as something you can show to investors when you need to show your preparedness to battle the competition.
Also read: How to Make Your Business Stand Out From Competitors Online?
Obtaining Data for Competitive Analysis of Mobile App Ideas
Every company needs to stand out. This is because there is always a similar product available on the market, which is especially true in mobile apps.
During competitor analysis, the first step is to know your company's data. This is because you can't compare yourself with another business without knowing your features. Then you can start gathering data about your global, national, and local competitors. For effective analysis, you must collect every piece of data you can find about them.
The fact that you need a lot of data doesn't mean you have all the time. With time being of the essence, you must obtain competitors' data quickly and automatically. This calls for the deployment of data collection or web scraping tools and advanced proxy services to add to the efficiency. With the need to collect data accurately and quickly, proxy solutions come in handy to provide you with the ability to send multiple requests to users simultaneously without getting blocked on the assumption that you're a bot. This results in the desired efficiency and speed to finish the data collection process faster.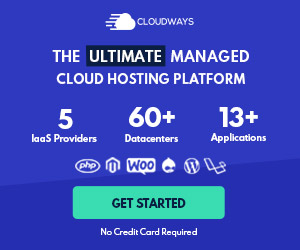 Getting in the Thick of It
Keep this in mind: if you don't perform competitor analysis and research regularly, your mobile app will most certainly fall. This is because the mobile app market is on a constant upward trajectory. Here are some steps you can follow for a mobile app competitor analysis.
1. Market Analysis
Competitor analysis requires you to become a 'harmless stalker.' After identifying your competitors, you must review their websites, apps, and social media profiles.
Tools such as SimilarWeb, Alexa, and Ahrefs come in handy when you're looking to perform deep analysis of your competitors. Their expertise in revealing your competitors' analytical and digital strategies is reliable in revealing new app ideas similar to yours that people are developing around the globe. This opens a door for you to let you see through their strengths and weaknesses.
2. Determine Your Competitors' Web Presence
The work doesn't end with identifying your competitors and the apps they develop. You also need to keep tabs on their social media presence. Luckily, most app businesses maintain an astute social media presence in this digital era due to the shift toward digital marketing. This is where they look to build new relationships with their audience.
Some of the features of their web presence that you should take into account include;
The types of digital marketing strategies they employ
The types of articles and reviews they post on the internet to promote their apps
Whether or not they utilize paid ad campaigns
Which social media channels they have yet to explore
How they reach and engage their audience on social media
This analysis will help you gain a competitive edge as you get a feel of the web and social media strategies they use to endorse their apps online.
3. Check for App Ratings
To know what you're up against, your competitors' app ratings are what you need to look at. App ratings determine their foothold in the market, and you can tell from that just how well they're treading in the market and if they have any room for improvement.
Tools such as Sensor Tower allow you to access critical data regarding your competitors' app rankings on the app store, play store, and other sources from which they can be downloaded. If a competitor app idea ranks low, it doesn't pose a threat to your idea, but you still have the upper hand to develop a better idea.
4. App Reviews
If you want to know how a competitor app is doing, there's no better place to look than the review section on their websites and the app stores. This is also a crucial stage of mobile app competitor analysis that lets you understand how users view the apps.
While looking at app reviews, you need to focus on both praise and complaints. If multiple users mention them, it means that they are legitimate, and you can improve on the complaints to develop app ideas that better your competitors.
5. Analyze SEO Efforts
For a diverse competitive analysis for mobile app developers, you need to know the SEO efforts of your competitors. In recent years, SEO has become one of the mandatory requirements to optimize any mobile application to achieve top rankings in search engines and be discovered by potential users. SEO is the foundation of any marketing strategy, so understanding the SEO efforts of your competitors gives you an insight into their strategies and enables you to better them with your ideas.