EssayService Review
Ease of Use

Quality

Customer Support
Summary
EssayService provides what we would describe as a superior level of user experience. They strive to please all their clients and only accept payment when the client is delighted.
Pros
Free Stuff
One-on-One Collaboration
Negotiable Pricing
24/7 Customer Service
Cons
Availability of good writers
It isn't free
No matter what anyone may think about them, essay writing services are here to stay. They are, and will always be, a favorite go-to for students who either don't have a way with words or are too caught up in extracurriculars to take coursework too seriously.
There is also that middle-of-the-road set that wants to work with a writer or editor, but wants to do the bulk of the work themselves. Whatever category you fall under, whatever reason it is that you are researching writing services, EssayService has the solutions to most writing assignment problems.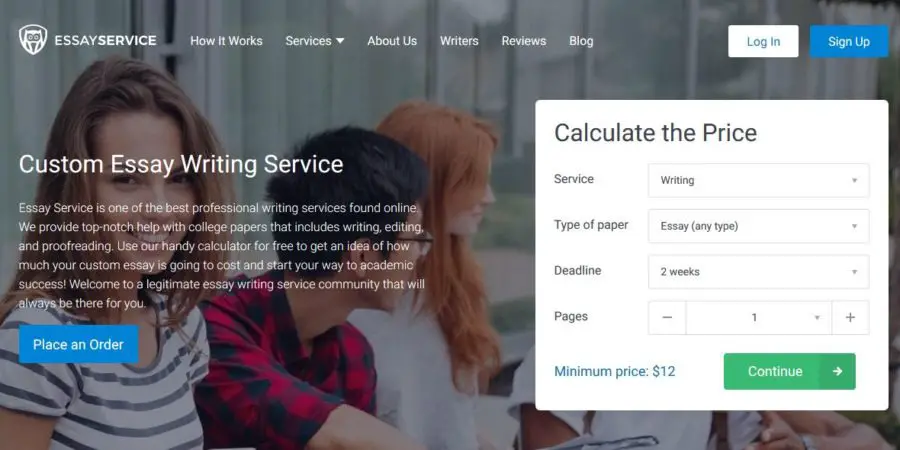 Why EssayService?
There are a plethora of essay writing services across the Internet, so what makes this one stand out? We think the answer to that question is, "Plenty!" and here's why:
Comprehensive Service Offerings – EssayService offers a full spectrum of writing services for both academic and non-academic clients.
Qualified Writers – The professional writers at EssayService have experience in their various disciplines. They are uniquely qualified to write on subjects they know well. Many EssayService writers are experienced teachers and professors with special knowledge of specific topics.
Full Collaboration – Writers and clients work closely together to ensure the best possible writing quality that reflects the client's writing style.
Of course, these are very non-specific descriptors so let's take a look at each one and talk about a few EssayService specifics.
Available Resources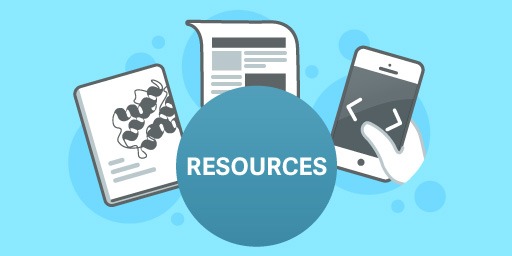 EssayService primarily serves the academic community with an emphasis on busy college students who, for whatever reason, have difficulty with writing assignments. There are plenty of students out there that have trouble not only completing essays and term papers but also writing them well enough to get decent grades.
EssayService offers help at every stage of the writing process, and with whatever problem(s) the writer needs assistance. Their services are tiered to accommodate every possible kind of client operating at every possible confidence level in regards to his or her writing. Their primary service offerings include:
Proofreading – For more confident writers who want a second pair of eyes that can spot mistakes, EssayService's proofreading services could be the perfect solution. A qualified proofreader pores over the manuscript and offers suggestions on how to improve it. The writer is then left to either make the changes or turn in the paper as-is.
Editing – This is the perfect choice for students who just want to have a finished product that can be turned in quickly and ahead of deadlines. An EssayService editor can make all the suggested fixes uncovered in the proofreading phase with reference to the details required to complete the assignment.
Writing "From Scratch" – Yes, EssayService also writes papers. Their writers can work from the writer's notes, or they can do all the research on their own to compile enough information to complete the paper.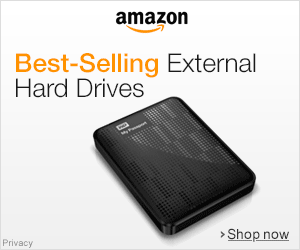 The Downsides
Even excellent services have aspects that some might not consider optimal, so here's some of the fine print about working with EssayService:
1. Availability of good writers: The earlier the student contracts the work he or she wants to be done the better. Most of the site's best authors find themselves booked for the entire semester just a couple of weeks (or sometimes less) in. That can make finding a writer knowledgable in a specific area somewhat tricky.
2. It isn't free: This is a paid service that could be out of reach for some students. That said, their rates are reasonable and customary when compared to virtually any other essay writing service online. They cost a little less than some in many cases.
3. It's not for procrastinators: EssayService prides itself on its on-time delivery pledge, but they will set a deadline further out than the writer wants to wait if not contacted early.
The Perks
There are also a few great reasons to pay attention to EssayService as a student in need of essay writing help. Here are just a few:
Free Stuff – The site has a considerable blog covering everything from term paper formatting to how to write specific types of essays and papers. There is no login required to access the blog, which means that it is 100% free and open to the public.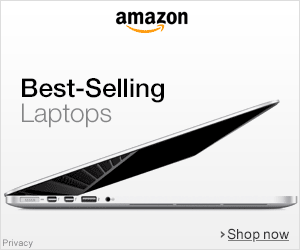 One-on-One Collaboration – Clients work directly with their writers and have 24/7 access to onsite collaborative tools.
Negotiable Pricing – Clients and writers agree independently upon rates before writing begins. Around $12-13 per page is a reasonable rate for good quality writing.
24/7 Customer Service – The site offers live 24/7 support via live chat.
Good Value, Good Service
Overall, EssayService provides what we would describe as a superior level of user experience. They strive to please all their clients and only accept payment when the client is delighted.
Students who provide their syllabi or assignment requirements to their writers are the ones who get back the best essays.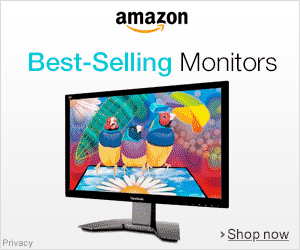 EssayService Review
Ease of Use

Quality

Customer Support
Summary
EssayService provides what we would describe as a superior level of user experience. They strive to please all their clients and only accept payment when the client is delighted.
Pros
Free Stuff
One-on-One Collaboration
Negotiable Pricing
24/7 Customer Service
Cons
Availability of good writers
It isn't free