If an average time traveler was to embark on a journey to the 21st century from, say, the cozy seventies, he'd find it difficult to comprehend society transformation information technologies execute: evolution of the way we live is swift on continuous winds of 4IR. While our visitor might face certain challenges — just as we would, teleported forty years ahead — he would find his favorite pastime, bingo, unchanged yet moderately upgraded.
Sharing the trait of the technological improvement with a number of games in the iGaming industry, online bingo is still a relative outlier, kind of the distant classmate you see only at the decennial reunion.
While it tends to stay closer to the walls of the online gambling party in a manner of a typical introvert, online bingo amounted $1.96 billion of gross-wins in 2018 — 24% of all worldwide bingo combined — with projected CAGR of 4% annually for the next six years, according to H2 Gambling Capital.
That's 23% less than all of online poker.
As this traditional parlor game remain resilient to innovations like gamification, live dealer, or augmented reality, to name only a few often seen in other games, the most significant enhancements 4IR delivered to bingo are online availability and, consequently, players' target groups diversification.
Half a Century in Making
At first, developments may appear less splashy than customary iGaming innovations. To the game almost five hundred years old, though, they delivered what software and technology are probably all about — providing different groups of people with the opportunity to have better interactions as they achieve more with less.
To bingo, online bingo delivered — bingo.
Characterized by a strong sense of community and contribution from the creation — the game is descendant of Lo Giuoco del Lotto d'Italia established in 1540, after the unification of country — it quickly gained traction with intelligentsia in the 18th century, spread across Europe, and became prominent as tent or carnival game.
Much based on lotto, the game came to America in the Roaring Twenties and became quite popular on country festivals under the name of beano. The name was made out of dried beans used as chips to mark numbers called by the pitchman.
Fittingly, it would take a chance — an accidental, ahead of schedule business trip by car and randomly selected parking spot — to have it come to the attention of Edwin S. Lowe, New York City toy salesman. He brought beano back to the city and introduced it to his friends; instantly engulfed in the tension and excitement of the game, one of them unintentionally shouted 'bingo' instead of beano, and the name was born.
Lowe took bingo to the market; it was an instant success.
Upon the approach of a priest from Pennsylvania, who conceived an idea to use the game to get his church out of financial troubles, Lowe momentarily recognized the outstanding fundraising possibilities of bingo. To have it deployed on a massive scale, though, required significantly more combinations. Employing the logic of games and ethics, Lowe hired mathematics professor who devised additional 6,000 combinations.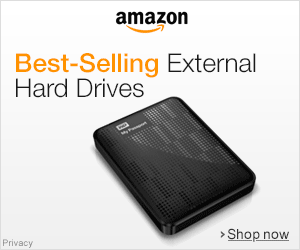 Shortly after, bingo was propelled to pastime stardom where it resides to this day.
Zeroes and Ones: Question of Balance
When software came in the picture with the proliferation of computers, it modernized the outlook of conventional parlor hall. Tickets and pens have been steadily replaced by terminals, allowing players for more expedient gaming while preserving social interactions element of the game.
With the advent of the internet came online bingo and entered the scene around 2003, when first sites began to pop-up on the screens of the iGaming industry. Patrons could now indulge their favorite pastime without leaving the conformity of their chosen settings.
The internet raised the level of bingo availability and utilization in the same signature manner it reflected on the whole world — totally and unconditionally.
While our global progress directed by 4IR is commendable in various vertical industries, in online bingo and online gambling in general, it commands new levels of awareness, knowledge, responsibility, and protection to be exercised — totally and unconditionally.
Namely, software and its selection in playing this game are an equivalent of water for the plant; the luck plays the role of Sun in this metaphor, while online casinos are the soil.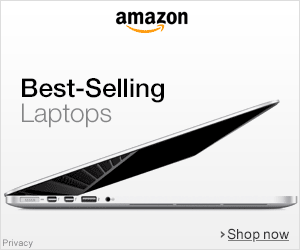 As a game with outstanding levels of chance involved — contrary to other games allowing players' skills to influence the outcome to a certain extent — there are numerous factor to consider when evaluating how we sow in online bingo and what we harvest in return.
First and foremost, iGaming casinos we opt to play should be vetted carefully since all of them are founded on theoretically flawless utilization of software. To ensure that reality meets this standard — not always the prevailing one, particularly when you consider rife misapplication potentials — online gambling houses should be chosen from reputable jurisdictions deploying licensed games with tested and certified software.
It is impossible to overstate the paramount importance of this.
If patrons are to enjoy objectively based random number generators (RNG) which dictate fair-play return to players (RTP), electing proper online bingo operator in line with industry standards is a must.
It will also ensure security at the processing of payments, efficient online casino support, resultant players' protection, and overall reliability of gaming operations, all of which will, in turn, directly affect patrons' experience.
In the connected and integrated iGaming realm, these factors need to be properly tuned.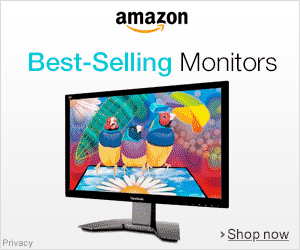 Diversification of Experiences
The information era of data availability puts online bingo players solely in charge of balance scale used to ensure this; same goes for any measuring stick, that is, choices patrons make in selecting iGaming environment to pursue their goals.
Nowadays, significant resources to make well-educated software decision are at our disposal. In the case of online bingo, effective exploration of online providers may result in a variety of results.
There are traditional 90- and 75-ball games available, depending on countries; the former is popular in the UK, Europe, and Australia, while the latter is more often in the US. Players looking for more expedient variations of online bingo can indulge in 80- or 30-ball variants.
Utilizing in-game entertainment — another leg of omnipresent iGaming innovation — software providers often include other games as an integral part of bingo experience.
Then there is the quality of graphics, frequently on par with movies, when premium operators' games are in question. Appealing to patrons' senses, in conjunction with chat options with support staff, they play a significant role in the socializing aspect of bingo.
Deployment options are also optional, yet again reflecting the 4IR effect on diversity.
Apart from traditional download versus browsing versions, usually in Java or Flash technology, online bingo on mobile devices is becoming increasingly popular. To no surprise; play on the go combined with HTML5 framework allowing fast loads, full compatibility, better visual effects, and native support for video is industry standard today.
The ultimate endgame of online bingo, however, is not only in a giant leap in availability but also diversification of its demographics.
The Mishmash of Technology & Tradition
Usually perceived as elders' game, online bingo is today game of younger people, not necessarily married, enjoying it equally at daylight and evenings, not shy to play it both on desktop and laptop devices even as they watch TV.
Women still make up for the majority, but the trend might change in time. In the beginnings of bingo history, the game was used to teach kids to count and recognize numbers; it shouldn't be surprising to see it again as an educational form on par with other progressive educational systems.
The rationale behind widespread adoption is quite understandable.
Online bingo combines the enjoyable amount of social interactions, recreational and entertaining excitement, the flexibility of playing anytime, the low-level possibility of problematic gambling behavior, and above all, the chance of winning not at all small amount of money.
In a way, 4IR mixed with the rich history of the game provided for the best of all worlds. Parlor halls' community and iGaming privacy, traditional probability and technological accessibility, omnipresent cravings for riches and everlasting need to be entertained — they all emerged in online bingo with chances and choices available to everyone.
Which may explain why our visiting time traveler would find his favorite pastime unchanged yet upgraded enticingly enough to take the instant shot at it.