Pokémon Go is an Augmented Reality game which was launched by Niantic Studios, some years ago. Just after the launch, the game shook the entire mobile gaming market. For starters, in Pokémon Go, you have to go outside and search for Pokémons using your mobile.
Unlike traditional mobile games, the game encouraged people to get out of their rooms and explore the world around them. Soon, there were tons of people on Pokestops and other popular Pokémon breeding places. This game was the point because of which AR Games picked up some steam.
Now with powerful processors and long batteries, AR Games have become more detailed and complex. The in-game physics are more realistic than ever. And we're very excited to share with you the top AR games which are similar to Pokémon Go.
List of Best AR Games Similar to Pokemon Go
1. Harry Potter: Wizards Unite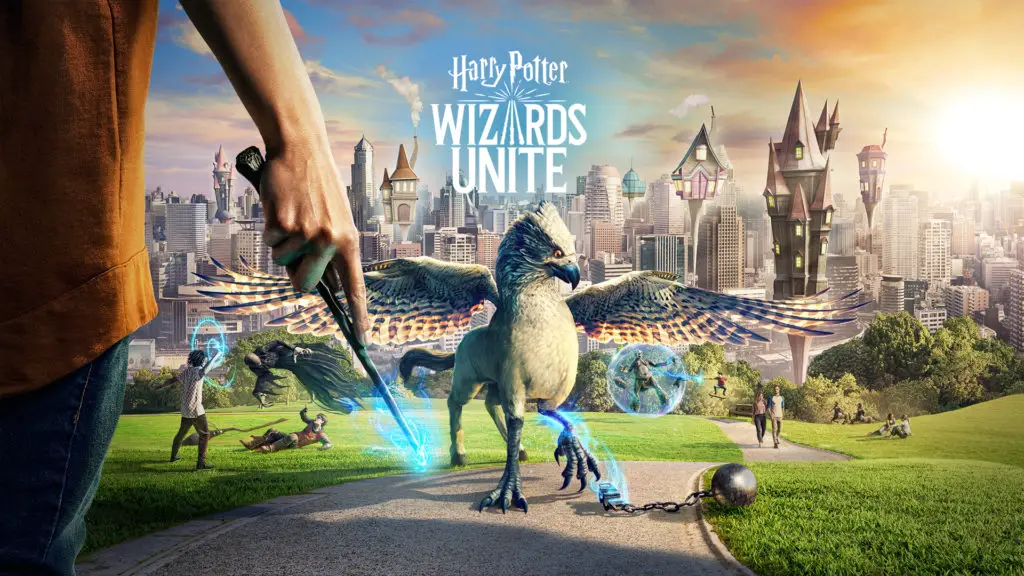 Harry Potter: Wizards Unite is the latest offering from Niantic Studios and Warner Bros Games. The game is perhaps the most similar game to Pokemon Go. Players can visit real-life locations while casting spells, discovering mysterious artifacts, and encountering iconic characters and legendary beasts from the Harry Potter universe.
The gameplay is similar as well. You have to fight against the mythical beasts from the Harry Potter world. Players have the ability to choose their wizarding house, their wand, and their profession: either Professor, Auror or Magizoologist.
When you play the game for the first time, you have to create an avatar. Its location depends upon the player's geographic location as well. Then you have to go out and find "confounded" items and creatures, and "unconfound" them. Just like Pokestops, players can stop at inns (to replenish spell power), greenhouses (to gain potion ingredients and grow new ingredients), and fortresses (to fight more creatures).
You can download Harry Potter: Wizards Unite for both Android and iOS.
2. Ingress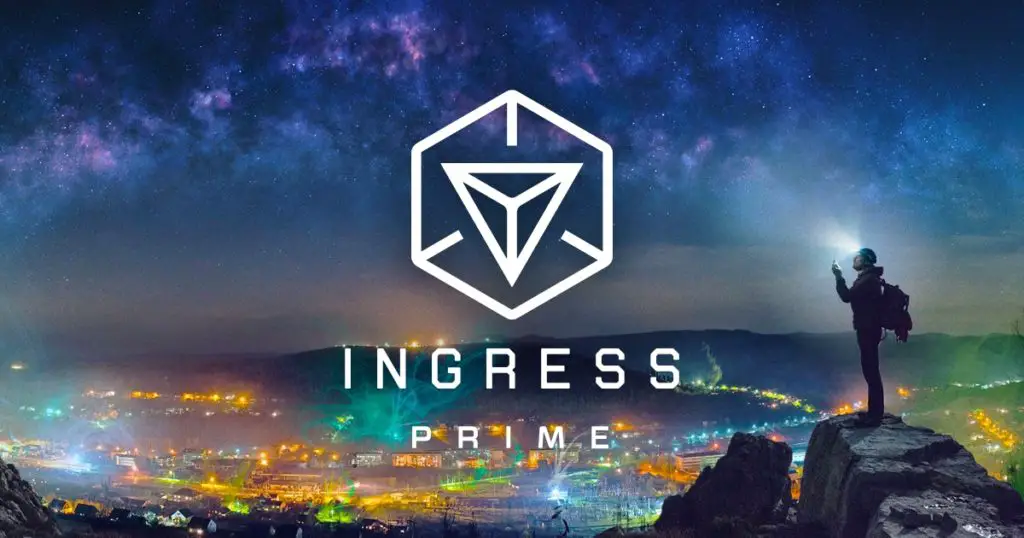 Ingress is another AR game developed by Niantic studios. The game uses your mobile phone's GPS to locate and interact with "portals" which are in proximity to the player's real-world location. The portals are real-world points of interest where "human creativity and ingenuity is expressed" often manifesting as public art such as statues and monuments, unique architecture, outdoor murals, historic buildings, and other displays of human achievement.
The game uses the portals as elements of a science fiction backstory, again similar to Pokestops, along with a continuous open narrative provided through various forms of media. You get a map of your surrounding areas, which includes roads, water bodies, and o course, Portals. You can visit each Portal and capture the flag before anybody else does.
Ingress is available for both Android and iOS.
---
Protect Your Online Privacy With Surfshark
[The VPN that we use here at Tech Arrival]
---
3. Zombies, Run!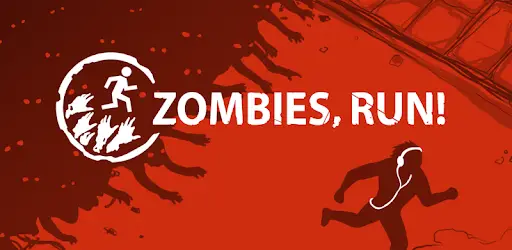 Zombies, Run! first came out in 2012 and was developed by British studio Six to Start and Naomi Alderman. It isn't perhaps just a regular game, but more like a fitness game. The environment is set around Abel Township, a small outpost trying to survive the zombie apocalypse.
Players act as the character "Runner 5" through a series of missions during which they have to run and collect items to help the town survive and listen to various audio narrations to uncover mysteries.
Because of its success, Zombies, Run! became the highest-grossing Health & Fitness app on Apple's App Store within two weeks of its initial release. It has also drawn praise for the way its immersive storyline makes running more fun and academic attention for its genre and mobile health applications.
Download Zombies, Run! for Android and iOS.
4. The Walking Dead: Our World!
The Walking Dead: Our World is one of the most top rated AR games in both the mobile platform. It is also a Zombie related game. Players can fight walkers in real-world Augmented Reality and save the world, explore the world around them, shoot zombies and discover valuable items.
Players can also upgrade legendary characters, guns, and items from the hit AMC show The Walking Dead. If you are playing with your friends, you can create a group to collaborate in weekly co-op challenges with other players for bigger rewards. Save survivors, build shelters and save the world with your friends. The game is a 3 x Webby Award Winner 2019 including the People's Voice Award for Best Use of Augmented Reality!
Download The Walking Dead: Our World! for Android and iOS.
5. Ghostbusters World
Ghostbusters World is an AR game in which you have to go out and find Ghosts in real life. No that doesn't mean the game attracts actual ghosts (if you believe in them..) but you'll see them on your mobile device. The game is affiliated with the Ghostbusters franchise, so you can see multiple elements such as proton beams and dimensions.
You can play multiplayer by teaming up with nearby Ghostbusters to take down the Stay Puft Marshmallow Man and other powerful ghosts in multiplayer boss raids. You can even create and deploy your own ghost team to clear the ghosts infesting Gozer's Tower and the Daily Haunt to gain valuable resources needed to make your ghosts stronger!
There are also Dimension Doors available at various locations as Ghosts enter our dimension more frequently at these intersections between their realm and ours. They'll also provide you with tools and materials that will help you bust ghosts.
You can download Ghostbusters World on both Android and iOS.
---
Protect Your Online Privacy With Surfshark
[The VPN that we use here at Tech Arrival]
---
6. Sharks in the Park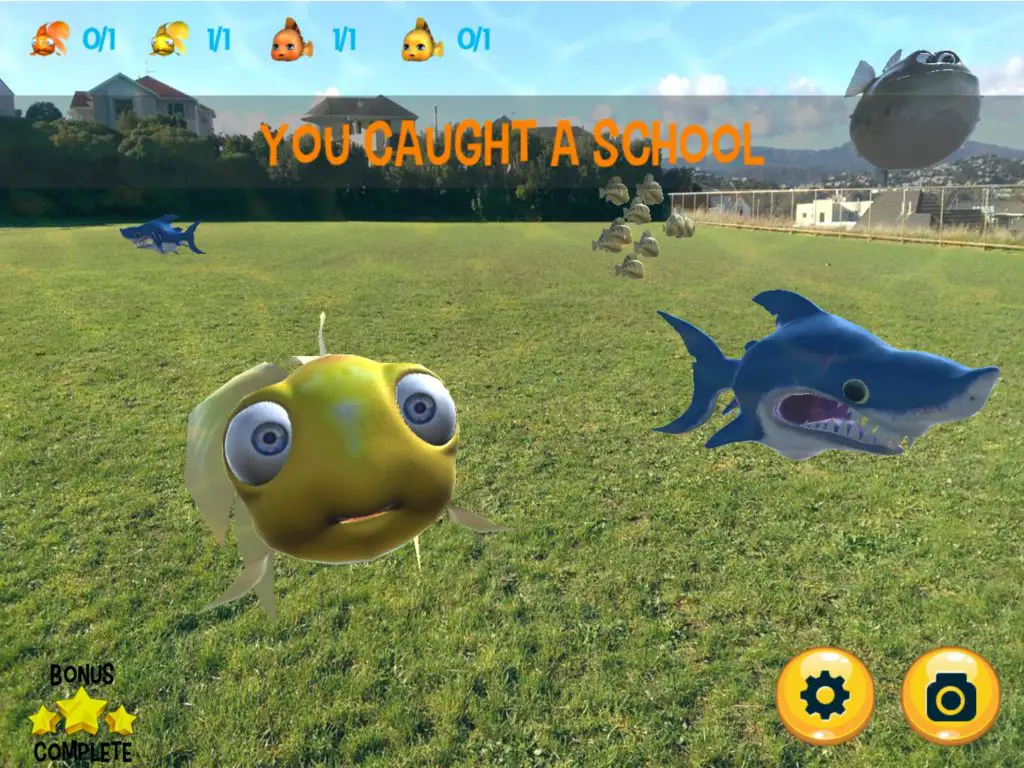 Sharks in the Park is perhaps the world's first Geospatial Augmented Reality game. It uses Mixed Reality Motion Gaming to create immersive digital worlds. Sharks in the Park is a game to be played outside, as it relies on GPS and your device must have a clear view of the sky. A large, flat park or sports field is ideal for enjoying this game.
The game is based in an underwater world which will be displayed on top of a video feed. The AR technology makes it possible for players to feel as if they're actually underwater. Your GPS coordinates and other sensory information is used to detect your movement, so that faster you run, the faster you'll move in the virtual world.
Download Sharks in the Park for Android.
7. Army of Robots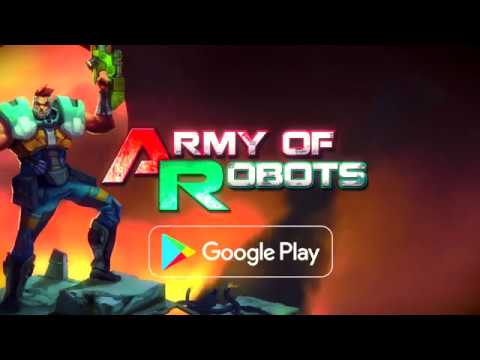 Army of Robots is an AR shooter game in which you must destroy robots that are invading your real world. These robots came with only one intention: to eliminate all humans and take control of our planet.
The game can be played anywhere, in your living room, your office or even at outside places like at your backyard, at the park. You have to point your mobile device in the direction of robots, shoot them and finish them before they finish you.
Download Army of Robots for Android and iOS.
8. The Machines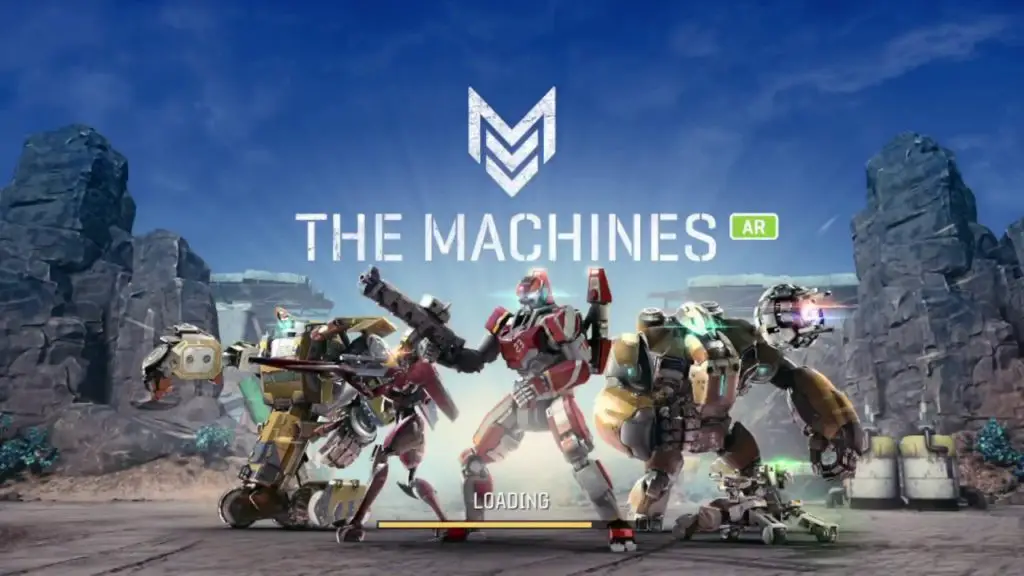 The Machines is one of the most polished and high graphic AR games available out there. Apple even featured it in its WWDC keynote. In The Machines, you can battle your friends in a breathtaking augmented reality world. There's 3D sound, graphics, and gameplay which will simply wow you.
The game is perspective-based. It means that your physical position is the competitive edge in this augmented reality battlefield. You can use super weapons and abilities tactically by aiming your phone and adjusting your position.
The 3D spatial audio in the game is incredible. Your position in the real world affects the audio you hear during the gameplay. If you move closer, there's louder action and when you disappear behind a rock the audio bounces off, just like in real life.
Download The Machines for Android and iOS.
9. Angry Birds AR: Isle of Pigs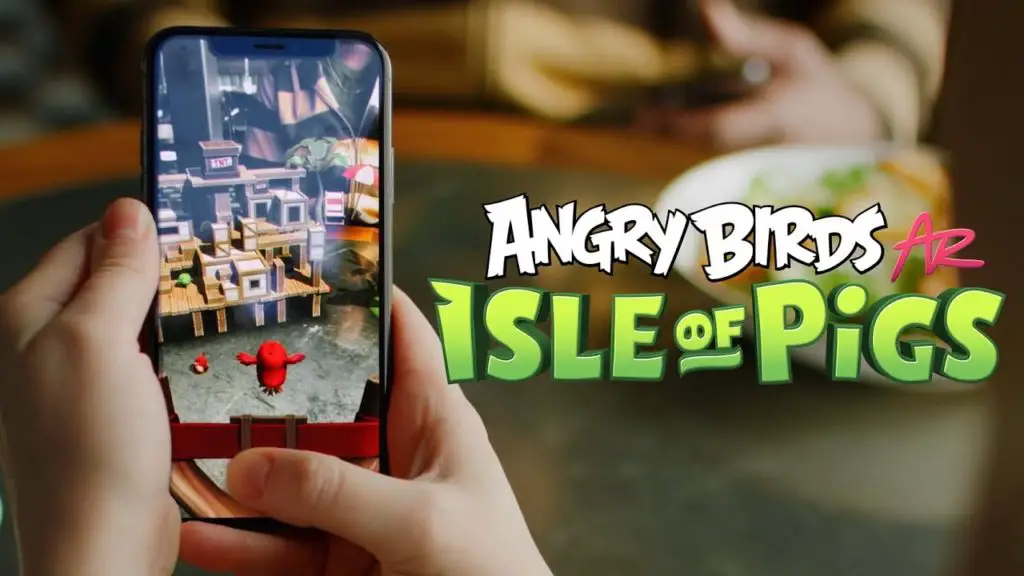 We are sure you have played Angry Birds at least once in your lifetime. This time, you can join Red, Chuck, Bomb, and the Blues to save the stolen eggs. Discover the remote island where the greedy green pigs are having their vacation in over 40 levels (Rovio Inc. will be adding more levels).
---
Protect Your Online Privacy With Surfshark
[The VPN that we use here at Tech Arrival]
---
During the gameplay, you can see the incredibly realistic characters, along with the entire game, overlaid onto your actual environment, bringing Angry Birds to a real-life experience like never before.
Using AR, you can physically walk around structures overlaid onto objects in your own neighborhood to find weak elements, identify different angles for the best accuracy. There are also hidden surprises to uncover in order to take on the green pigs, earn more points and unlock more content. You can even make the game larger or smaller to fit your space and customize your experience.
Download Angry Birds AR: Isle of Pigs for iOS.
10. ARise
ARise is a game which is very similar to Monument Valley. You have to lead your pint-sized adventurer up the stony flanks of a cast golem, using perspective and visual cues to cross chasms and scale sheer cliff faces and aim to align magical connections and create paths.
To game works on any flat surface. Then you can move around it and use different angles and perspective to guide your adventurer.
Download ARise for Android and iOS.
Final Words
These were the top AR games. As phones have become more powerful and both Google and Apple are implementing ARKit in their platforms, we are seeing some really visually improved games. We wish to see more titles coming in the future. But until then, you can enjoy these wonderful titles.
Also read: Best Pokemon Go Hacks, Cheats, Tips, and Tricks
Did we miss your favorite AR game? Let us know about it in the comments section and we'll make sure it gets featured. Also, let us know how you've enjoyed the listed games.