Let's be honest – who among us can resist a special offer? Anyone who plays at online casinos knows that offers, bonuses, and promotions are one of the key ways that operators attract new customers and keep their existing ones loyal. But with an often bewildering number and variety of casino offers in the mix, it can be hard to distinguish the diamonds from the duds. That's why we have created this exhaustive and definitive guide to absolutely everything you need to know about online casino offers.
Here you'll find the most up to date information on the different types of offers, pitfalls to avoid, and how to decode some of the jargon. By the time you finish this article, you'll be fully equipped to go out and make the most of all the offers on the table, without slipping up.
What are Casino Offers?
First things first. What exactly do we mean by a casino offer, and why do practically all online casinos provide them? Quite simply, they are incentives to bring in new players, hold on to existing ones and stand out from the competition. We'll be looking in more detail at the different types of offers out there shortly. But before we go any further, a word of advice and caution.
It's important to understand that casino bonuses are not a get rich quick scheme for players. Casinos are businesses, and smart ones at that, and they are not giving out pots of free cash to all and sundry. There are plenty of safeguards in place to ensure that the casino doesn't lose too much in the process. So if that's the case, what's in it for the player? The real benefit is the opportunity to play for longer, explore the games on offer and to engage in a more interesting way with the casino and even with other players. Having said that, there are some offers that definitely give you a chance to make a profit. Let's take a closer look.
Types of Casino Offers
Online casinos are constantly trying to come up with eye-catching and engaging offers, meaning that every so often a brand new type of promotion will appear. Here we'll take a look at the ones that you are most likely to come across at this point in time.
1. Deposit Match Bonus
Right now, this is still by far the most popular type of promotion offered to players, in particular to those opening a new casino account – known as a welcome bonus. When you make a deposit, the casino will match a percentage of your cash with bonus money – often 100% or more. For example, a 200% deposit match bonus will give you an extra $100 to play with if you deposit $50. There is usually an upper limit, and various terms will apply. Later on, we'll discuss how casinos place limitations on these seemingly generous offers.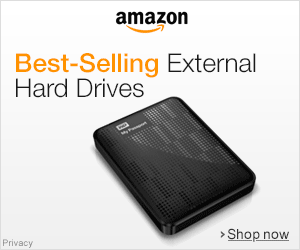 2. Free Spins
Casino rewards free spins are often offered in conjunction with a deposit match bonus. They are given on one or more selected slots, giving players the chance to try their luck without spending any of their own money.
3. No Deposit Bonus
If you're lucky, you may find the unicorn of casino offers; the no deposit bonus. Simply sign up, and get a (usually quite modest) amount of casino cash to play with. There will be conditions in place to prevent you from cleaning up without spending a cent, but it's a great way to see if the casino is a good fit for you – all at absolutely no risk.
4. Cashback Offers
Gaining in popularity in recent years, a cashback offer gives players back a percentage of any losses incurred within a particular time frame – for example 24 hours or a week. This is actually one of the most transparent types of offer, as there's usually very little small print attached.
5. Targeted Specials
Slots are absolutely the most popular type of game in online casinos, and most promotional offers are created with slots players in mind. However, there are many of us who would rather play table games or use the sportsbook. Plenty of online casinos now have special offers for table games, live dealer games or sports betting.
6. Tournaments, Quests, and Challenges
More recently, online casinos have been exploring gamification as a way for players to engage more deeply with the casino experience. Individual casinos can get very creative around these types of offers, which add an extra layer of excitement to proceedings. Compete against other players in tournaments, or collect rewards for completing challenges.
7. Loyalty Schemes
These exist under many different names, but the idea is essentially the same – the more you play, the more rewards you get. Some casinos have tiered VIP programs, where players can level up after a certain amount of play. As well as free spins and bonus cash, some of these rewards schemes offer the chance to win physical prizes such as holidays and cars.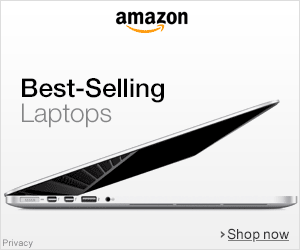 8. Bonus Codes
In some cases, offers can only be claimed with the use of a special bonus code. These codes can be found in a number of ways. Most often, they will be displayed on the casino site itself, contained within the promotional information. Sometimes, bonus codes will be sent directly to players via email, for example as a birthday gift, for seasonal promotions or as part of a loyalty scheme exclusive. These days, many bonuses are available without a promo code, but it's always worth doing a quick online search to see if there are any specials that you may have missed. Alternatively, send an email or live chat message to the customer support team.
T&Cs of Casino Offers
As we touched on earlier, online casinos are not usually in the habit of giving away free money, as this would be bad for their profit margins. That's why there are a number of limitations set by the casino, which prevent the majority of players from profiting too much from a promotional offer. These are all considered to be fair and above-board methods for casinos to protect their interests, but if you don't know about them, you could be in for a disappointment. Forewarned is forearmed, so here are the three main ways that casinos impose limitations on their offers:
1. Wagering Requirements
AKA playthrough requirements, this is the main condition of most cash or free spins bonus offers. Either the bonus amount or any winnings gained thereof, must be re-played a certain number of times before any remaining balance can be withdrawn. This clearly significantly reduces the chances of making any material gains using bonus money. As with most things in life, if it looks too good to be true, it probably is. No deposit bonuses and enormous deposit match bonuses are often subject to astronomical wagering requirements.
2. Game Restrictions and Weightings
You may be thinking that you can beat the wagering requirements by playing games with a very low house edge, such as blackjack or video poker. Casinos got wise to this strategy, and many have weighted some games accordingly. So, for example, blackjack may only contribute 10% towards wagering requirements, giving the advantage back to the casino. In some cases, certain games do not count at all towards the requirements.
3. Time Limitations
Finally, almost all offers are time-limited. This means that you must play the bonus and complete the wagering requirements within a particular space of time or the offer becomes void. Casino rewards free spins usually have a short window of validity, often as little as 24 hours.
How to Choose a Good Casino Offer
So far, we've seen some of the most frequent types of casino offers available today and looked at how casinos protect their interests with limitations and conditions. Let's wrap things up by going through what you should think about before choosing which casino offers to take advantage of.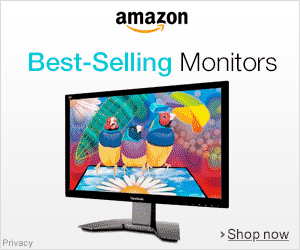 1. Look at the Wagering Requirements
Currently, the standard requirement for wagering is around 35x, meaning that the bonus and/or winnings must be re-played 35 times before any winnings are yours. Anything less than this is considered a very good offer, but avoid 50x or more unless you're not at all bothered about making any cash gains. Occasionally, you'll find a wager-free bonus or free spins. Such offers are rare and should be jumped on – after double-checking the T&Cs, of course.
2. Is Bonus Cash Kept Separate?
Some casinos lump together bonus cash with your own deposit – and then apply the wagering requirements to both. Avoid at all costs.
3. Look Beyond the Welcome Bonus
A tempting welcome bonus can lure you in, but some casinos have very little in the way of offers for existing customers. In the long term, a casino which runs regular promotions will be much more rewarding, so look at all the available offers before committing.
4. Read Reviews and Check Credentials
A great-looking casino offer is all very well, but if the casino itself is not trustworthy you'll be out of luck. Read customer reviews and take note of any complaints relating to how offers are applied. And of course, make sure the casino has a license from a reputable body.
5. Choose an Offer That Suits Your Needs
There are so many types of offers to choose from, that you can afford to be picky. Many bonuses and offers will suit slots fans, but if you're more of a live casino fan then look around for a casino with specific offers for live dealer tables; the terms will be much more favorable.