The gambling industry as a whole has undertaken massive changes over the past couple of decades. When this first started, gambling took place at the track, or if you were lucky, a bookmaker would be in your local area, and you could head there.
Then, online gambling started to take over. We first saw this arrive with internet bookmakers creating their own websites and taking bets from people on their computers. The idea was fantastic; people no longer had to leave their homes to place a bet.
However, what wasn't realized at the time was that people would have to stay at home to place a bet, so it wasn't as convenient as we first thought.
Then came along the biggest breakthrough yet, the invention and the development of smartphones. These are not just phones, they are devices that we all use to complete a variety of tasks, and one of those for many people is gambling.
Important Note: We do not encourage gambling. Online gambling is an entertainment vehicle, and that it carries with it a certain degree of financial risk. Players should be aware of this risk and govern themselves accordingly. All users of this site should exercise responsibility when playing in an online casino.
The Convenience of Gambling on a Smartphone
Without a doubt, it is far more convenient for people to bet on a smartphone than it is to bet from a desktop computer. Even if you are at home, some people have a computer elsewhere in another room, so you have to go and turn it on, rather than just taking your phone out of your pocket.
There is also the issue of moving away from the live-action too, if you are betting in play. A phone enables you to be right in the heart of the action, whether this is in front of your TV or sat in the stands watching from the stadium live.
The first betting option for us all involved traveling somewhere to place a bet. This was seemingly transformed by being able to bet at home, which had its own flaws. There doesn't appear to be any flaws with betting from anywhere you are, at any time you want.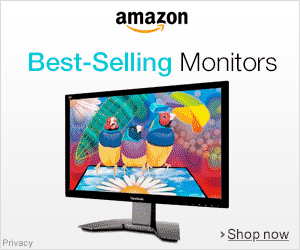 A Lifestyle Choice
The way life is moving for many people means that we are all looking to do things as conveniently as possible. For many, that means running our entire lives through the mobile phone in our pocket.
From ordering takeaway food to buying clothes online, playing games and, of course, gambling, the phones we have are no longer a method of communication; in many ways, they are the central hub to our lives.
Everything important is on the phones we hold; bookmakers and other gambling companies want to be important in our lives, so they have had to put their service on the phone to keep up with things. With good anti-virus software loaded onto many phones, people trust these devices to do everything.
Gambling has become popular over the past decade, and one of the reasons for that is because it has become fashionable in many ways. Add convenience on top of that and the ability to manage your betting through a mobile phone, and it is no surprise to see betting hitting the heights it is at the moment.
How Smartphone Development Has Aided the Gambling Industry
There has been a real battle over the past few years between Apple and Samsung to see which operator can develop the best smartphone. They have both been pushing each other forward, coming up with big new ideas and features on their phones.
This has all served those who put their service on the phone, just like the gambling industry. The bigger and better our phones are, the more features and high-quality content we will have packed into our mobile betting apps.
Right now, we see the likes of in-play betting, live streaming, quick browsing and much more all form part of our betting service. The reason these are all available on your app is thanks to the development that Apple and Samsung have been doing in a bid to be the best.
These two have nothing to do with the betting industry, but there is no doubt that they have been a big part of the betting revolution we see right now.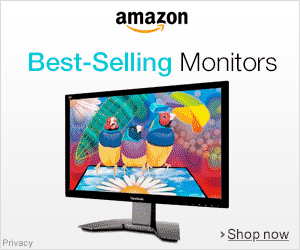 A New Battleground for Bookmakers
Just like Apple and Samsung compete against each other, so do bookmakers, and the mobile betting side of things has given them a new battleground to fight over.
There are many bookmakers to choose from if someone wants to bet, and the hard job these companies have is standing out from the crowd. They all look to do this by proving they are betting in certain areas; one new area they now target is mobile betting.
Choosing your bookmaker will often come down to features like this and which one is most important to you. If the bookmakers are registered with the UK Gambling Commission, then you know safety has been taken care of, so you can focus on their actual service and what they can offer you.
With mobile betting only set to rise in the future, don't be surprised to see bookmakers really fight it out over their mobile services and put a lot of focus and time into them.
The Future of Mobile Betting
The simple answer about the future is that we are going to see this grow in two ways. New gamblers will keep coming on board and betting via their mobile device because it is convenient, fresh and fashionable.
Older gamblers will move over onto mobile apps and sites because they see how convenient it is and because they want to get a slice of the action that others are having.
In terms of what bookmakers do, their apps will constantly evolve while the phones that are being created can handle them. We've seen bookmakers pump good money into app development because Apple and Samsung are rapidly improving their phones.
While that continues, the bookmakers will all force each other to follow, as competition for the mobile market will intensify, and if you don't commit to mobile, you will likely be left behind in the future.