Technology allows us to do many things that we were not able to do before. It can help us locate information, find directions, peruse reviews, and even find a qualified therapist.
However, you want to be sure to find a good online therapist qualified to help you. You can do some things to make sure that you find the right therapist for your specific situation.
Also read: 16 Best Health Apps for Android
Benefits of Online Therapy
Online therapy can be a great way to get help from anywhere. There are a few great benefits to online therapy. First, you can get in touch with a therapist fast. Unlike traditional therapy, where you have to locate a therapist close to you, you have therapists that practice all over the world available online.
You also will not have to worry about making a distant appointment that you have to free up your time to get to. There are many ways to find a therapist quickly with who you can speak within a day or two at the most.
Online therapy can also be affordable because of the flexibility and the therapist's ability to see people from all over. Besides, even therapists nowadays do not have a physical office that saves their costs and allows them to see you at lower costs.
One of the best things about online therapy is that you can speak with your therapist from the comfort of your own home. This allows you to remain private, and you do not have to go out and waste time driving to the appointment.
You can also choose the communication method, and you may even be able to send messages to your therapist at any time that they can address as soon as they are available to do so. However, you will still have to find a therapist who will work for you. This means that you have to be comfortable talking to them about your mental health concerns and anything contributing to your mental health.
Types of Psychotherapy
A good starting point when looking for a therapist is to find out what type or types of therapy would be good for you. There are a few different types that are common that it may be good to learn about.
1. Humanistic therapy
It is a method that examines the ways that your perception of the world affects your choices. A humanistic therapist can help you understand your experiences and situation. They can also provide guidance and support without interpreting your feelings. This is a good approach for those suffering from low self-esteem, trauma, depression, and relationship issues, among other things.
---
Protect Your Online Privacy With Surfshark
[The VPN that we use here at Tech Arrival]
---
2. Interpersonal therapy
IPT is good therapy for those who suffer from depression. This therapy focuses on your relationships and patterns in your relationships. An interpersonal therapist may also focus on improving your communication skills.
3. Psychodynamic therapy
It is an approach that looks at the unconscious elements that affect mental health. The therapist will guide you so that you can identify thought and behavioral patterns that may be contributing to issues with mental health. This is good for anxiety, substance use, and eating disorders.
4. Cognitive-behavioral therapy
CBT is designed to help improve your awareness of negative or unhealthy thinking patterns. The idea is that the distress that these thoughts bring with them can contribute to poor mental health. These negative thought patterns can be reduced and replaced with positive thinking. CBT is good for many mental health concerns, including OCD, anxiety, and eating disorders.
Go to https://www.betterhelp.com/advice/therapy/im-looking-for-cognitive-therapy-near-me-where-should-i-start/ to find a CBT therapist.
5. Dialectical behavioral therapy
It uses similar skills as CBT but stresses the development of skills to help you accept and manage emotions. Rational emotive therapy is an approach that can help you change irrational beliefs that may cause stress, anxiety, and other mental health issues.
Credentials
You want to make sure that the person you see is qualified. This does not mean that you need to pay too much attention to the type of therapist, but you can if you want to. The main thing is that they should be a licensed professional therapist.
Find a therapist that is licensed and practices the type of therapy that you are seeking. Some therapists specialize or practice for certain conditions or use different approaches. Just make sure that you find one that works for you.
Reason for Therapy
The reason for seeking therapy can help you narrow down the search for an online therapist. This can help you focus on the type of therapy, but it can also help you look for other specifics.
You may not have had a diagnosis, but there is likely still a reason that you are seeking therapy. If you are struggling with grief, then you may want to focus your search on that. If you think that a traumatic event has contributed to your mental health concerns, try to find a therapist who has experience treating people who have experienced trauma.
Therapy Length
Typically, sessions will be around an hour in length, but some people want shorter sessions to fit into their schedule easily, while others prefer longer sessions so that they can have fewer sessions to address a problem. Some therapists will even be okay with meeting with your more than once each week or even as little as once a month. All of this should be taken into consideration.
Cost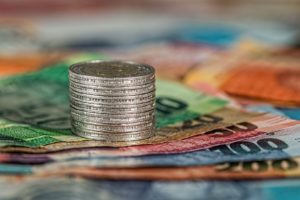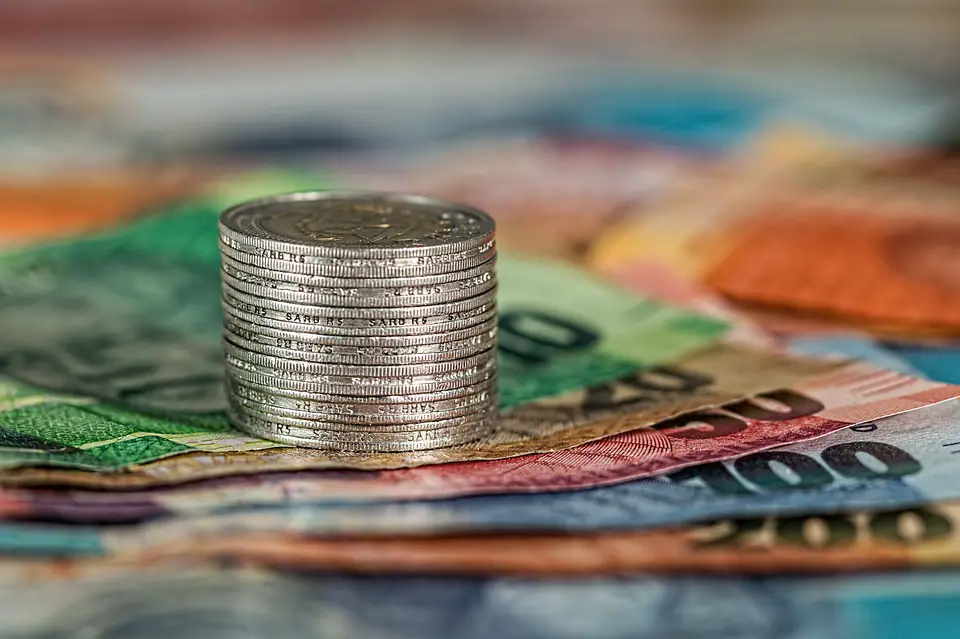 Therapy costs can vary greatly, but you can usually find a qualified therapist for under $200 per session or week. It can be beneficial to use an online therapy network as well. BetterHelp is a cost-effective platform that hosts over 12 thousand professionals who are all experienced and qualified to help you. Besides, they can match you with a counselor, which takes the stress off of you finding one to choose that may or may not be the right fit.
---
Protect Your Online Privacy With Surfshark
[The VPN that we use here at Tech Arrival]
---
Health Insurance
Whether to use health insurance or not is a factor that cannot be dismissed. A lot of therapists do not directly accept insurance, but some insurances may still partly cover the costs. However, you do not have to use, or even have, insurance in order to receive quality therapy.
Age and Gender
When looking for a therapist, it is important that you get one that you are comfortable talking to about anything that may contribute to your mental health issues. This may mean that you should choose a therapist who is of a certain gender. It may even mean that you prefer to speak with someone who is older or younger. This is all fine and actually important to a successful therapeutic relationship.
Communication Method
Online therapy can be done in a few different ways. There are phone, video chat, and text message options. Choose a method that works for you. This means that it will have to work with your schedule and create an environment that you feel comfortable in. Even text-only therapy can be beneficial, according to research on the topic.
Ask Questions
It is important to get to know your therapist and know that you always have the ability to change to another mental health professional if you want to. You should ask the therapist questions either during a free consultation or during the first therapy session. They want to get to know you and the reason you are seeking therapy, and you should want to get to know them so that you can assess whether it will be a therapeutic, positive relationship.
You should ask how long they have been practicing therapy and other questions regarding their experience related to your mental health concerns. You can even ask about their clients who are seeing them for reasons that are similar to your own.
Another important factor is the therapist's availability. You need to make sure that they will be available when you are most likely to need to either speak with them, send them an online message, or when you want to have your sessions. Online therapy is a great way to receive help from the comfort of your home at any time, but it has to work with both your schedule and your therapists.
You can even ask about the therapists' strengths and weaknesses in their profession. If empathy is important to you, try to be sure that they seem to care. If you prefer someone who is more direct in their approach, find someone that bluntly addresses your issues. No therapist is perfect for everybody, but there are therapists out there that will suit your personality and mental health concerns.
You should also ask how they assess their clients' progress. It is important that you know that therapy is working, and it should be important to your therapist as well. It is not always easy to see if or why the therapy is working, so ask them how they address this issue.
If you decide that the therapist is not a good fit, they may still have a recommendation for you. They should be happy to help you in any way that they can. If you let them know the reasons that you do not believe it is a good fit, they may be able to use them to recommend a therapist that is right for you.
Also read: 15 Best Apps to Stop Your Smartphone Addiction
Final Thoughts on Finding an Online Therapist
Technology has made it easy to find a therapist, but that does not mean that every therapist online will work for you. It is important that you find one that is qualified and has experience with clients that have similar concerns as you do. In addition, you need to be comfortable with them. Remember that you can always change therapists if you need to. Be prepared to ask questions during the first session to make sure that you want to continue the client-therapist relationship.
---
Protect Your Online Privacy With Surfshark
[The VPN that we use here at Tech Arrival]
---
About Author: Marie Miguel has been a writing and research expert for nearly a decade, covering various health-related topics. Currently, she is contributing to the expansion and growth of a free online mental health resource with BetterHelp.com. With an interest and dedication to addressing stigmas associated with mental health, she continues to target subjects related to anxiety and depression specifically.