With the advent of social media, online relationships have risen. People turn to the Internet to find support through friendships, jobs, to locate love, and seek counseling. Online therapy is a viable way for people to receive mental health support. People who live in remote areas and those who have disabilities can turn to online counseling to get mental health services. In this article, we're going to talk about how to find the best online therapy services. There are certain things that you need to look out for to ensure that you get the most out of online counseling. Let's discuss what those items are and how to get the best online therapy that's out there.
Finding your Therapist
One of the things to keep in mind when you're looking for a quality online therapy service is the variety of mental health practitioners. You want to make sure that the providers treat many conditions. Maybe you're dealing with trauma, or depression, anxiety, or another mental illness that you need treatment to cope. All of these conditions are valid.
It's important to find the right mental health provider that can support you and work with your needs as an individual. People have specialties in certain areas. For example, some providers are better at treating people with bipolar disorder than they are at treating people with anxiety disorders such as OCD.
When you search for an online therapy website, look through their network of mental health professionals and see the variety of specialists that they have. If most of them deal with one area, such as marriage and family counseling, but you're looking for an individual therapist for something like PTSD, this may not be the right site for you.
Credentials
Another thing to keep in mind when you're looking for an online therapist is their degree. When you search through an online therapy site, make sure that the practitioners have a degree in mental health-related topics. Different mental health providers have unique credentials. It can help you determine who will be the most equipped to treat you. Some people have their Master's in Social Work or Psychology, while others have PhDs.
It's essential when you search for an online therapist on a counseling site on the internet to make sure that the providers have legitimate mental health licenses. Some people call themselves a therapist and don't have a degree in psychology. You want to make sure that the person who's treating you for mental health issues knows what they're doing and is well-versed in assisting people with their problems. Your health is essential, so make sure that it's in the right hands.
Testimonials
One sign of an excellent online therapy site is the testimonials. When users take the time to write about how great their therapist was and how much they learned from them, it shows that the site has high-quality mental health professionals. Online therapy sites have a dedicated page for testimonials. A testimonial goes a long way. Think about when you go to a restaurant reviews website. Most of the people leave testimonials when the food is, or the wait staff is rude.
If a user takes a moment to write a testimonial because their therapist was excellent, that means a lot. Their therapist must have helped them a great deal if they are taking a moment to let the public know that they are satisfied with the services this online counseling site provided to them. If an online therapy platform doesn't have any testimonials, it might be time to worry. That means that users may be unhappy with how their therapy went and chose not to say anything because they don't have anything good to say.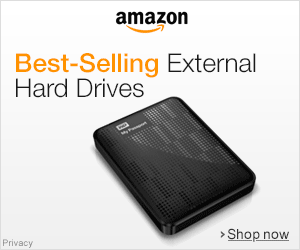 It's like that expression, "if you don't have anything nice to say, don't say anything at all." The point is that testimonials are telling, whether they are there or absent. Pay attention to which of these categories represents the website.
Different Ways to Communicate with your Counselor
An excellent online therapy website will offer you different ways to talk to your counselor. Whether that's video chat, messaging, or phone sessions, there needs to be a variety of methods to communicate with your counselor so that you can have access to them freely. The point of online therapy is that it is accessible and easy for the user to reach their therapist. For people living in remote areas, this is great because they might not have access to traditional therapists in comparison to what somebody who lives in an urban environment would have access to.
Alternatively, for someone in an Urban environment, traffic can be chaotic, and they might not want to struggle through an hour-long commute to see their therapist. Again, accessibility is critical. Having different ways to communicate with a counselor is extremely important. If a site only offers video chat or phone sessions, for example, this might not be an ideal fit for somebody looking for online therapy. There should be options.
Counselors who have Diverse Backgrounds
It's important to note that the counselors need to be able to treat people of all genders and cultural backgrounds. When you're looking through an online therapy site, search the database and look at the diversity of the counselors. Are they multicultural? Do they serve the LGBTQIA+ population? These are things to keep in mind when you're searching for an online therapist.
You want to make sure that they are comfortable helping people with a variety of cultures, sexual orientations, gender identities, and so on. You can tell if a person is open to treating people from a variety of backgrounds by looking at their profile and seeing what it says. They might mention, for example, that they work with the LGBTQIA+ population specifically.
People in marginalized communities often face barriers to treatment, so it is essential to find a provider who will acknowledge this and embrace your struggles as an individual.
Pay Attention to the "About" Page
The "about" page on an online therapy website shows the ethics of the site. First, it usually talks about how the company started. Then, it discusses their morals, their ethics, what they believe in, and who they are. The about page is going to allow you to learn about this company and whether or not you agree with their morals.
It's essential to align your morals with a company that you are getting services to make sure that you can trust them and their providers. The about page will tell you everything you need to know about the origin of the company and what they stand for so that you can make an educated decision as to whether to work with them or not.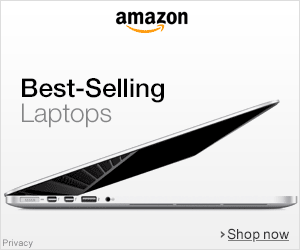 Sales Language
Pay attention to the way that the company promotes their services. If they sound like they're pitching something like a vacuum cleaner, it might be worthwhile to stay away from this site. Therapy is about helping people. It's not about selling something. It's about a service that you're providing to the public.
An online therapy site should keep that in mind when they are using language to promote their service. If something sounds too sales-y, it probably is. It's is about your mental health, so don't mess around. Know that you have a right to get the best support possible. You are worth it.
Trust your Intuition
As with anything, trust your intuition when it comes to online therapy sites. You will know whether a website is reputable or not by reading the testimonials, the descriptions of the therapist, and even the about page. As you do this, you'll get an intuitive feeling about whether or not this site is for you. Go with that gut intuition. You need to figure out if this is a company that you'd like to work with or not. Based on what you sense, you can choose whether or not to sign up with them.
Don't fall for a company that's going to pressure you into working with them. A free trial is a good sign. It means that the company is confident enough in themselves to show you what they have to offer before charging you money. You have the right to get the support you need in the way that you need it, so trust your intuition and choose the best option for you.
About Author: Marie Miguel has been a writing and research expert for nearly a decade, covering a variety of health- related topics. Currently, she is contributing to the expansion and growth of a free online mental health resource with BetterHelp.com. With an interest and dedication to addressing stigmas associated with mental health, she continues to specifically target subjects related to anxiety and depression.