Treat your customers well because they deserve it. If you are asking why they deserve excellent customer service then you better ask yourself how your business will run if customers will not purchase your product.
Why it is Important to Deliver Exceptional Customer Service?
In this competitive era, it is important to deliver excellent customer service. Customers' expectations are high nowadays though they are ready to pay for that but meeting these expectations business needs to move out from comfort zone.
Unsatisfied customers would react by telling friends and family about their bad customer experience.
According to a report, 86% of U.S. adults will happily pay more for better omnichannel customer experience and 73% of U.S. adults said that friendly customer service made them fall in love with a brand. Happy customers not only increase brand loyalty, but it also generates more revenue.
Focusing only on marking your brand's presence and marketing your website will not increase brand value and revenue but a business should also be built around providing exceptional omnichannel customer service.
The most effective and important way to deliver better customer support is through fast response and contextual customer communication.
Using different customer support tool to communicate with customers will definitely help you to deliver excellent omnichannel customer experience. Today, there are many customer communication tools available to provide customer support in the shortest period of time. E-mails and telephone are not much effective in a world full of advanced customer support tools.
Also Read: 4 Simple Ways to Communicate Better With Your Customers
Here is the in-depth list of most effective customer communication tools used by most of the business's having satisfied and loyal customer base:
Tools to Provide Excellent Customer Service
1. Live Chat
Live chat is the most convenient and direct way for customers to get in touch with customer service representatives.
"Every contact we have with a customer influences whether or not they'll come back. We have to be great every time or we'll lose them." – Kevin Stirtz
Why Live Chat is Popular:
Get Reply within Minutes: Visitors get an immediate reply from a customer support agent. Compare to E-mail and telephone the waiting time is very less. Even if customers have to wait for a few minutes, they will wait.
No Multi-level Passing Game: Live chat directly connects customers to live agents. There are no hiccups and roadblocks. Customers do not need to press a number of buttons to talk to a specific person after listening to recorded voice notes.
Customers can do Multi-tasks: Customers can leave a message and they can continue their surfing on the same website or also in the new tab. So they don't mind waiting a little bit. It allows them the flexibility to compare services also at the same time.
Access over Customer Communication History: Live chat saves the history of customer communication, when the same customer comes again to inquire, customer chat history help to personalize the message. It also helps to understand the behavior of the customer.
Saves Time & Money: Live chat offers real-time service, which saves time and money both. It saves companies money because it is comparatively cheaper to integrate and maintain on the website. It also saves labor cost, because fewer agents can respond to a huge number of customers.
Other than this live chat provides a competitive advantage. It is still new to some companies, not everyone offers 24*7 support, Live chat increases conversion rate and ultimately increase in sales increases revenue. Lastly, live chat builds a long-term relationship with customers because it gives a personalized user experience and customer retention increase if customers get great service on a very first visit.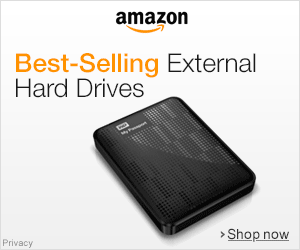 2. Co-browsing
Cobrowse software allows customers to share the screen with an agent. With the help of co-browsing agent can see and operate customer's screen and also it allows to navigate the screen so that customer can have a better understanding through live navigation. Co-browsing is the finest tool and also it is a lesser known tool so it can give an advantage in the era of competition.
Having a unique tool to provide the best customer service matter a lot in a competitive business. It helps to gain loyal customers. Having a loyal customer base also reduces the cost of acquiring new customers, because retained customers cost lesser than acquiring a new one.
Advantages of Co-browsing:
Co-browse help in troubleshooting problems and solution
It helps in reducing cumbersome support processes like filling online applications and forms, customers can take real-time help from agents to fill up the forms
Cobrowse maintains the privacy of customers, viewing their screen doesn't mean you can access their private data; customers can manage what they want to show to the agent, fields can be masked. With this feature customers feel confident to share private details.
Co-browsing works as a helping hand to visitors who are trying to explore the product, it enables sales or support agents to provide an interactive live demonstration of their product, as the agents can even show functionalities by highlighting sections of the product, the agents can do both, deliver an excellent demo and drive their customers towards a purchase.
Co-browsing gives a personalized touch to customer experience; a touch of human in online sales and purchase feels the gap and helps agents to understand the customer's needs and their behavior thoroughly.
The most important use of Cobrowse is it saves the time of customers and agents both. Customers do not have to wait on calls and agents can solve queries without speaking on calls. In calling, the chances are more that customers do not understand some technical language and problem may not get solved, but with co-browsing, there is no chance of miscommunication.
3. Chatbot
A chatbot can converse with humans via a live chat interface and the reply comes within seconds, even faster than live chat because it is auto-generated message without involvement human.
Chatbot scans the keywords in the customer's message and replies to customers with the help of Artificial intelligence and machine learning supported by the natural language processing system.
Chatbot not only send auto-messages but with the history of questions, it generates a knowledge base of new questions and answers accordingly. It also helps to generate leads by collecting basic information of visitors like their name, contact details, and requirements. Let's look at how a chatbot can create excellent customers experience.
Why ChatBots are Awesome:
24*7 Customer Support: Chatbot works 24*7 without taking rest like your live chat agents. If you are into international marketing you never know from which time zone your customer wake up and question you. Chatbot replies 24*7, so you don't miss out any customer and customers get support anytime.
Generate Leads: Chatbot works 24*7 without taking rest like your live chat agents. If you are into international marketing you never know from which time zone your customer wake up and question you. Chatbot replies 24*7, so you don't miss out any customer and customers get support anytime.
Make Navigation Easy: To ease the customer journey chatbot supports a lot. A chatbot can pop-up on any webpage where your visitors found stuck. The triggers can be set according to the different webpage so that you can send a personalized message for every other webpage.
Wrap Up
We can say that "Communication is the Key" to provide excellent and seamless customer service. It is easy to fulfill the expectations of customers if you consider their needs and wants. The above-mentioned tools will definitely help you to understand customer your customer's expectations. Make sure you are making your customers happy not only with your product but also during the purchasing process, ordering, integration and after-sales support and other services too.