International Game Technology (IGT) is one of the leading software developers for the casino industry. It specializes in slot machines, lotteries, and research and development of gaming technology. One of the most recent forays for the company is in the bingo sector, which is growing at a rapid rate thanks to a greater number of online and digital offerings. IGT has recently announced that it will partner up with the Ontario Lottery and Gaming Commission (OLD) to introduce first-of-its-kind e-bingo offerings in a variety of locations across the Canadian province. This could be a huge move for the Canadian lottery and bingo scene, and there is a future expansion on the horizon after this move gets into full swing.
The OLG will be the first in Canada to provide IGT's electronic bingo games like Bengal Eyes, Pharoh's Legacy and Golden Rooster through a pilot at twelve of OLG charitable gaming centers. David Flinn, IGT Regional Vice President Canada says that launching electronic bingo content represents a meaningful growth opportunity for both IGT and its customers. He added that the company's portfolio for Canada complements its existing solutions portfolio for the region and is anchored in dynamic titles to meet the needs of customers and players. He confirmed that there may be future plans to extend their electronic bingo bases to additional provinces in Canada.
IGT is not the only one profiting from this partnership. With the pact between the parties, OLG stands to gain decades of experience which they would have never achieved in such a short amount of time. There is a huge potential for markets with similar other global entities that are looking to team-up with provincial regulators, In future, we may see each province signing multiple deals with top developers like IGT to give a taste of the best gaming experience the customers could ever ask for. However, another parallel scenario could be of each scenario stinking a deal with a giant like IGT and limiting the range of styles available depending on the region the player is located.
IGT Expands in Canada
IGT already teamed up with fellow casino software developer Net Entertainment in October this year to help the company's future involvement with the British Columbia Lottery Corporation. It was recently announced, though, that the company would be entering a solo venture in Ontario, with the scope of expanding across the whole of Canada in the future.
The mission is to get IGT's new e-bingo offerings out and in mainstream use within the next year. By teaming up with the Ontario Lottery and Gaming Commission, the multinational gaming company will have a strong platform to introduce its e-bingo games to a huge audience of gambling lovers in the province. There are a number of gaming locations overseen by OLG throughout the state, and the e-bingo titles from IGT will feature at 12 of them. The games on offer will include Bengal Eyes, Golden Rooster, and Pharaoh's Legacy, which are already popular in other markets.
IGT already provides a platform for online lottery ticket purchases and poker games and also specializes in multi-game machines that give players a number of different options. When breaking out in Canada, the company is aiming to offer a personalized and appealing experience that will attract mass audiences. Once the e-bingo titles are in full swing in Ontario, IGT will move across to other areas of Canada, which are expected to welcome the new project.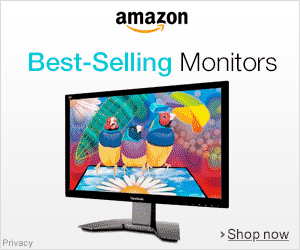 IGT – About the Company
Founded in 1990, IGT is one of the oldest players in the casino and iGaming industries. Known for its quality animations, visual graphics, and bonus rounds, the company enables players to experience their favorite games across all channels, from Digital Social Games to Gaming Machines and Lotteries. Currently, with a wealth of premium content, in-depth customer intelligence, operational expertise, and leading-edge technology they tune in to the demands of customers. Currently, it has a well-established local presence and governments with over more than 100 countries. The company's headquarters are in London, but there are also major offices in Rome, Providence, and Las Vegas. It began as Lottomatica when it was conceived, but when it bought out Gtech Corporation in 2006 it took on the name Gtech instead. This pattern continued when Gtechbought the American-owned International Game Technology in 2015. Soon after that acquisition, the company was worth an estimated US$3.36 billion and had a net income of $56 million.
Through continued expansion and growth, IGT has become one of the best known and most successful leaders in various industries. The company is number one in gaming machines, number one in the lottery, and a market leader in gaming research and development. In fact, they spend around $300 million a year in this field. IGT gaming machines are found in land-based gambling locations, but there is also a number available online. One of the most commonly IGT slots available online is DaVinci Diamonds, which happens to be among the most popular slots ever created. It is lauded for its simplicity, but also its highly entertaining bonus feature.
IGT is dedicated to creating value for its shareholders and clients. The company has a sustainability strategy that focuses on social, environmental, and economic responsibility. With social, for instance, IGT is looking to modernize the player experience by creating more online interaction. In doing this, they hope to help advance the world of gaming further forward.
The Las-Vegas corporation already has a well-established presence in North America and with its huge network that provides high service, integrity and responsibility standard, there are currently over 12,000 staff members working for it. This wide network with breadth and depth of experience provides a good knowledge of what the players and the clients want, and how to make a common platform that delivers valuable products and satisfying experience.
The new move into Canada is likely to boost IGT's brand name greatly. Upon announcing the deal with the Ontario Lottery and Gaming Commission on the New York Stock exchange, IGT's share prices took a significant boost. This is perhaps down to the company's history of success. They have been at the forefront of every major development in the industry since they were founded nearly thirty years ago, and they are exciting developers to back in the current climate with technology like virtual reality soon set to burst onto the scene. Canadians who haven't heard of IGT yet will soon know all about the company, as it is set to sweep the country with its new e-bingo offerings.
Where is the Canada Market at After this Development?
The Regional Vice President of IGT, David Flinn, has said that this initial foray into the Canadian market is a major boost to the company's immediate returns as well as its potential future in the country. But the move isn't just a promising one for the gaming developers. It could also be a significant boost to the online casino and bingo market in the country as a whole.
Gambling is already a hugely popular pastime in Canada, and it adds up to a $13 billion a year industry. This is made up of various different subsections, including electronic gaming machines, of which there are 87,000; 33,000 lottery vendors; 60 casinos; 250 race tracks; and 25,000 licenses to operate bingos, raffles, and temporary casinos. These booming figures show what a lucrative market the country is, and it is a prime place for companies to enter and try to push new products and services. Not only gaming, but the horse racing industry has also benefited from OLG's operation. The customers are drawn to the offerings provided by the OLG as it guarantees that the generated proceeds are again reinvested for the development of the region, thus benefiting the community.
The introduction of e-bingo will doubtlessly lead to the online bingo market in the country becoming much bigger than it currently is. Online bingo has boomed in popularity in recent years and has the potential to be as successful as the online casino industry in the years to come.
IGT's move into the Canada market is another step towards the company's total dominance of the iGaming industry. It is also a major step forward in the progression of the online casino sector in Canada, which is likely to skyrocket in the next few years.
Future Plans
IGT already has well depth knowledge in the field considering it provides a platform for iLottery online ticket purchase and overseeing legal poker operation that lines-up well with the introduction of the new e-Bingo with OLG. In an attempt to make the experience more personalized, IGT is aiming to target the customers with titles that will be catchier and gather more crowds. Once, the e-bingo operation reaches a stable benchmark, the other provinces are also expected to be welcome such initiatives.
To remember, IGT team-up with the leading software provider NetEnt this October in collaboration with British Columbia Lottery Corporation facilitated the smooth transition and implementation with the diverse portfolio of NetEnt. Following the same path, we are expected to see IGT's footprint to expand across Canada.