When you try recovering a broken-down iOS system with a third-party iOS system recovering program, security is the priority you feel concerned about. Passvers iOS System Recovery has delivered sparkling recovery features to help iOS users repair different system errors and recover devices for years. Today, this review would like to discuss the safety of Passvers iOS System Recovery with you.
Overview of Passvers iOS System Recovery
Passvers iOS System Recovery is an outstanding solution provider for iOS systems, with powerful functions to fix any sudden error that may occur on your devices, including system upgrade failure, stuck in recovery mode, white/black screen, frozen status, stuck on Apple Logo, and other 50+ issues. With the program equipped, you don't need to worry about meeting problems while using iOS devices. It also provides a way to extend their lifespan and save your expenses to get them in physical stores for manual repair.
Is Passvers iOS System Recovery Safe?
The security of Passvers iOS System Recovery can be evaluated from three main aspects: installation, anti-virus system, and data collection policy.
First, from Passvers iOS System Recovery's software installation and setup process, you will discover it is quite simple to follow. During the whole process, you will get clear guidelines without specious procedures hidden up to force you to install malicious programs or extensions at all.
In addition, Passvers iOS System Recovery is developed with a powerful anti-virus system to prevent any malicious adware or spyware installation or the finishing ads as well as viruses attacking your devices through any bug or weakness, greatly enhancing the program security to a higher level.
Last but not least, Passvers iOS System Recovery is also equipped with a strict data protection policy, claiming the impossibility of collecting any user data before getting permission, and it also prohibits any illegal access to user devices, preventing the occurrence of privacy disclosure from happening.
Also read: Top 6 iPhone Privacy Settings You Should Enable Now
Features of Passvers iOS System Recovery
Despite program security, Passvers iOS System Recovery ensures the most powerful function to help recover iOS systems to enable your devices to work back to normal. Here are some great features you should take advantage of.
High Success Rate Guaranteed
Passvers iOS System Recovery is developed with advanced techniques that can quickly locate the system error occurring on your devices and cope with corresponding methods to decode and repair the issue efficiently. According to hundreds of user reports, the program will merely fail the recovery, delivering an extremely high success rate to repair all sorts of iOS errors, making it a high-reputation iOS solution provider in this industry.
Fix Over 50+ iOS System Errors
Passvers iOS System Recovery can function to deal with over 50 types of system errors that may happen on your iOS devices. For frequent problems such as device black screen, iOS system upgrade failures, frozen device, device disabled, and more, the program can help you get rid of them and reset them back to normal condition.
---
Protect Your Online Privacy With Surfshark
[The VPN that we use here at Tech Arrival]
---
3 Modes to Recovery iOS System
The program delivers 3 optimal modes: the quick mode, standard mode, and advanced mode to select. They ensure high efficiency and a great success rate in handling the system recovery process. In most cases, you can keep the system data safe without losing it.
Avoid Data Loss While Recovering iOS System
Passvers iOS System Recovery will protect and keep your data without deleting any important information stored on your devices (not for the advanced mode). While using standard and quick modes to repair iOS system errors, the program only functions to resolve the issue but does not access any of your data at all. 
Easy Manipulation Without iTunes Installed
Even for new beginners, Passvers iOS System Recovery can be a friendly program without designing with complicated manipulation. It only needs several easy taps to complete the system recovery. Also, you won't be asked to install iTunes and build up synchronization in advance, thus saving your effort to recover iOS system issues.
Speedy Device Scanning Performance
In addition, Passvers iOS System Recovery is also equipped with advanced acceleration methods, enabling you to scan through the devices in just seconds. Also, it will lower the CPU consumption while processing the device recovery, ensuring you the fastest speed to complete the iOS system recovery within a very short period, greatly enhancing efficiency.
Most iOS device models can support Passvers iOS System Recovery, which works to fix most iOS system errors and can be a powerful assistant to keep your iOS devices running correctly.
How Passvers iOS System Recovery Works?
When your iOS devices suddenly run into any unexpected system error, please follow the procedures below to fix them with Passvers iOS System Recovery:
Step 1: Please complete installing Passvers iOS System Recovery on your computer first. Remember that the program is for Windows and Mac systems but not directly installed on your iOS devices. Once it is installed, connect your device to the computer and enable the program to detect it.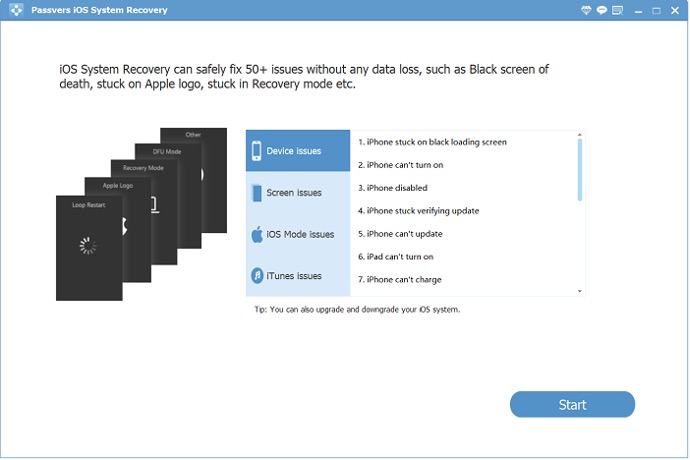 Step 2: Once Passvers iOS System Recovery detects your device, tap Start, and you can see your device information. After double-checking it, tap Fix to process the device scanning. Now, the program will look up the issue that occurred on your iOS device in no time.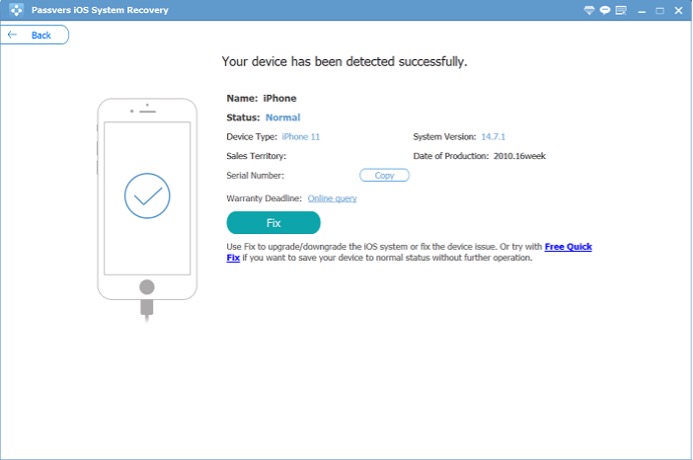 Step 3: Once the device scanning completes, you will be asked to install a firmware package to resolve the system error. Click on Next, and the program will complete your system recovery within seconds!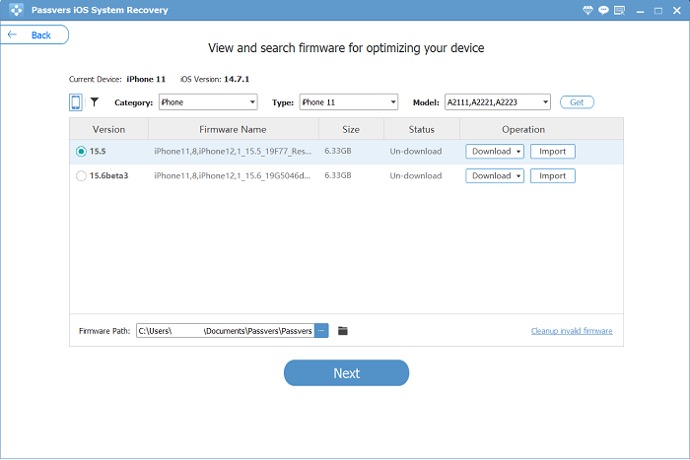 Tip: It is noted that the firmware package is safe for installation. Once your device is recovered, it will automatically be deleted.
Is Passvers iOS System Recovery Free?
Not at all. Passvers iOS System Recovery only provides the free scanning service under its free trial period. To further process the system recovery, you need to be a registered user first. Passvers iOS System Recovery has provided 3 optimal plans for selecting:
---
Protect Your Online Privacy With Surfshark
[The VPN that we use here at Tech Arrival]
---
Monthly Subscription $34.95
Annually Subscription $39.95
Single Lifetime License $69.95
All the purchased licenses are only available on 1 PC/Mac and 6 mobile devices, and the system can't be switched once the key is activated. So, ensure you have purchased the correct system to avoid unexpected troubles while using the registered version.
Tip: If you have subscribed to a subscription plan, it will automatically renew on the billing date. You can cancel it at any time without an extra cancellation fee. Therefore, for one-time users, it is recommended that you register Passvers iOS System Recovery at a lower price (the monthly license) and then cancel the subscription to prevent stop auto-renewal.
Also read: How to Hide Messages on iPhone without Deleting Them
The Bottom Line
Passvers highly value data security as it is the most essential factor many users would consider today. Meanwhile, its advanced techniques guarantee the fastest performance and the highest system recovery success rate. All these are attributed to its robust performance in solving unexpected iOS system errors. If you are considering a reliable and trustworthy program to recover any iOS system error, iOS System Recovery can be the most recommended option.