When starting an IT development agency and forming a limited liability company (LLC), you have to follow a process to get your LLC up and running. Often, this process seems overwhelming, so entrepreneurs turn to an LLC service company. These services can handle many of the steps for you so that you can focus on preparing to launch your agency.
Here, we'll cover the LLC services you can use to save time and hassle.
LLC Formation
To form an LLC, you have to file a document with your state. The document may be called the articles of organization, a certificate of organization, or a certificate of formation. An LLC service company can handle the filing for you. All you have to do is provide them with some information about your business.
One of the pieces of information that you'll need to provide is your LLC ownership structure. There are two types of LLCs – single-member and multi-member. If you're starting your agency on your own, you'll be a single-member LLC. If you have partners, you'll be a multi-member LLC. 
You'll have to answer a few other questions, but signing up for the business formation service only takes five to ten minutes. Then, the service company will file your document for you and provide you with the necessary documents and information. 
Registered Agent Services
In all states, your LLC is required by the state to have a registered agent, which is a person or company authorized to accept your LLC's official correspondence. States allow you to be your own registered agent, but this can be restrictive because being a registered agent requires you to be personally available at your registered address during business hours.
Most LLC services companies offer registered agent services, meaning that the company will act as your registered agent, accepting your correspondence, notifying you, and making the correspondence available by email or on a digital dashboard.
Using a registered agent service ensures you won't miss any correspondence and saves you time. 
Operating Agreement
LLCs are not required to have an operating agreement in most states, but having one is critical. An operating agreement specifies the ownership percentages of your agency, how profits are allocated, the voting rights of members, the management structure, and more.
You can have an attorney draw up your agreement, but it will likely cost you several hundred dollars. LLC service companies offer an operating agreement template you can customize for your business.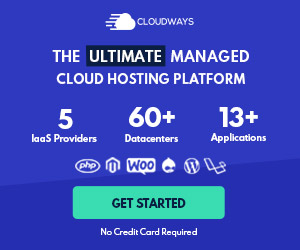 EIN
If your IT development agency has more than one owner, or if you will have employees, you're required to obtain an employer identification number (EIN). An EIN is a tax identification number for your business and requires an application with the IRS. LLC service companies can handle the EIN application process for you and will provide you with the number as soon as the application is approved. 
Compliance Services
In most states, LLCs are required to file annual reports with the state. You may also need to amend your LLC documents for reasons such as a change of address or a change of registered agent. Most LLC service companies can handle these filings for you, keeping you compliant with state laws. 
Business Licenses and Permits
Depending on your state and locality, you may need various licenses and permits for your agency. It can be an arduous process to research these requirements, but LLC service companies can do the research for you and provide you with a business license report. The report will tell you your requirements and how to obtain the licenses and permits.
Business Document Templates
While doing business, you'll likely need various documents like contracts, non-disclosure agreements, employment agreements, and more. Many LLC service companies provide a library of business document templates, which can save you a small fortune in attorney fees. 
Choosing an LLC Service Company
If you look up LLC service companies, you'll find a long list of options. When deciding which one to use for your agency needs, several factors must be considered.
1. Pricing and Services
Most LLC service companies offer packages that will include many of the services we've described. Prices vary by company, so you'll want to search for a good deal. Choose a company that meets your needs at a reasonable price. 
2. Customer Support
You'll want to choose a company that will provide you with a good experience and support, mainly when you hire them for registered agent services. You can test their chat, email, and phone support by asking questions before you sign up. Beware of companies that give you an aggressive sales pitch when you ask a simple question. You'll want a company that gives you straight answers.
3. Customer Reviews
The best way to know what kind of experience you'll have with an LLC service company is to read about the experiences of others. Check customer reviews on sites like the Better Business Bureau and Trustpilot, and look for negative reviews about things like poor customer service, errors, or surprise charges. 
Also read: 11 Best Online Investment Platforms & Apps
In Closing
Forming an LLC for your IT development agency is a great choice. LLCs provide personal liability protection, pass-through taxation, and other benefits. But forming an LLC is a process, and an LLC service company can ease your burden, making it worth the cost. These companies can also save you attorney fees and time. Just choose your provider wisely to make sure your needs will be met.