With all the advancements in technology and sciences, all things become smaller and smarter. Things are getting better and making our lives easy. From our home lives to professional duties, technology is helping us to achieve a new peak of success.
And what you think is the best success we got in the last decade?
Yes! Computer, they became smarter and advance. Now a small chip has all the powers. And how we forget the essential part of our lives?
Yes! Mobile phones, now everyone has a smartphone in their hands. They are handling the world with a small device in their pockets.
A smartphone has everything in it. It's now your office, your shopping center, your doctor, your advisor, anything you want. It is taking the world.
But all is possible with the internet connection. You relax on your mobile phone. There are a lot of games that are available online and offline. Now the smartphone is a play station for you.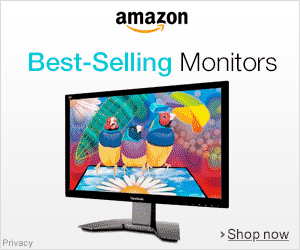 Top Mobile Gaming Trends Nowadays
Many trends are taking place in mobile gaming apps that are making it more fun and easy for clients:
Now there is no need to have a complete video or play stations. Things are getting smarter and shrink. Big massive video game stations are way back old now. Just grab your phone and play whatever game you want.
No wifi games are a new treat for game lovers. Game lovers always want charges phones, but wifi use charging faster that is why no wifi games are new game-changers.
The best about mobile games that there are games for all age groups. Yes, gaming is not only restricted to kids. Now everyone can enjoy games according to their taste as there are thousands of games from which you can select the one you want to play. You can try installing PUBG or for PC try installing PUBG PC Lite.
If we look back, we can feel that back then, games were a lot of stages to get the final stage and to clear the world, you need to play the whole levels but no more. Yes! Now there are many mini-games. These games do not require extra installation. Just download the game and start playing it.
Wearable gadgets or devices are a new trendy thing in the gaming industry. It gives you alerts and fun at the same time. Technology is arising day by day, and these gaming gadgets are proof of it.
There are many new approaches to the games and their updates. These updates are no more about a regular bug fix. These are the real upgrading of the games with new levels.
All over the world, revenue is generated through these gaming apps.
Open source development is now taking over the place. These mobile games are all about open source development—now no need to buy heavy SDK and gaming engines.
Now you can chat in games; this is trendy now.
Education is also spreading through these games.
So that was a short and sweet article on the mobile gaming trends that we think will last forever. If you know any more about these trends, then do share your views in the comment section below.
There are numerous mobile games out there for kids, teenagers, and adults, which should be on your radar.