In this digital world, Credit Cards are one of the most used things around the globe. Credit Cards can put you in a large debt. But if used wisely it can make it easier to pay EMIs, emergency cash/purchase and much more.
Now, let's jump right into how you can protect your credit card against fraud and identity theft. All the points that I have listed below are organized from basics to advanced protection for your credit card.
How to Protect your Credit Card
If you compare credit cards with debit cards you will find that they have better fraud protection and insurance. They also have many other little perks which are very lucrative if used wisely. But with keeping that all in mind, you should always take good precautions to ensure that you don't get caught into any undesired circumstances.
Only Use on Secured & Well-Known Sites & Shops
If you are shopping on a site that you haven't heard about before then you will surely be better off using a virtual credit card or avoiding it altogether.
Also, look for a secured https connection while entering your detail on any payment gateway. This will ensure that your details don't get intercepted by anyone in between.
If you are making a payment on the POS terminal then make sure that it is from a recognized vendor like Verizon etc. Revel Systems is one of the best examples if you are looking for a solution for your business. Also, make sure to not let your card out of sight so that it cannot be copied by anyone.
Don't Store your Credit Card Information
If you are storing your credit card number, pin or security code in plain text, photo or in any unencrypted form then you need to delete them right away. This is because if that file or the device where you have the stored the file ever gets hacked or compromised then your credit card details will be compromised as well.
So, it is better to store your confidential details in an online or offline secure vault with heavy encryption. We will recommend you using the Bitdefender file vault for storing confidential documents and details.
Sharing Photos on Social Media
If you are the one who likes to share photos on social media platforms a lot then you need to be a little bit more cautious. Because accidentally you may reveal some of the information about your credit card on social media. This can get even worse if you are posting photos in public mode. So, always analyze your photos before posting them on social media networks.
Turn On Added Layer of Security
Most of the credit cards are issued by MasterCard & Visa and you will have their logo on your credit card. If yes, then turn on the MasterCard SecureCode or Verified by Visa password for online transactions.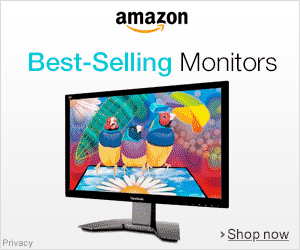 This will make sure that whenever your card is used online, it will get redirected to the respective security page and request you to enter the high-security password that you set up on your card. Upon successful verification, the amount will be deducted from the card.
Use RFID Blocking Wallet
If you are using a credit card with Visa payWave or Mastercard PayPass then you might consider using a wallet or case that can prevent unauthorized payment while being near to the card.
For example in India, you can do a payment up to ₹2000 (Roughly $30) without entering the PIN. This is for the easiness of the credit card owner but can also be disastrous. So it's always a good choice to use an RFID Blocking Wallet to keep the card safe.
Separate Card for Online Transaction
While you may prefer the easiness of just keeping a single card for all your transactions, believe me, you are better off having two or more cards for different purposes. Here is the best way that you can do it. If you have enough balance in your bank account then you can use the combo of credit and debit card.
You will use a debit card in the places where a credit card is not mandatory and prefer credit cards only on the stores or online transactions where it is mandatory. How does it sound?
This is just what I prefer but let me know how do you utilize the cards if you have two or more cards. Hit the comment section for your feedback!
Virtual Credit Cards
Just like we discussed in the first point of this topic, if you are unsure about an online shopping site or payment gateway don't put the physical card details, instead go to your internet banking or credit card site and generate a temporary Virtual Credit Card (commonly known as VCC) with a certain limit you require.
Then use the VCC details for the payment. In most banks, a VCC can only be used once so you don't have to worry because that VCC cannot be used again by anyone.
Secure your Credit Card PIN
I am sure most of you have received your Credit Card along with a PIN letter. And most of you probably have stored that somewhere without changing the PIN. There are two ways to deal with this situation but I will recommend you destroy the letter that contains your credit card and PIN information.
For additional security measures change your PIN and make sure to change it on a regular basis for best security.
Regular Statement Checking
Whenever we do a transaction with our credit card we receive a notification via an SMS or an email. But in case you missed them there is only one way to track down your spend using Credit Card. And that is using the statements that you receive from the credit card company.
So before paying the amount in full make sure to look out for any suspicious or unauthorized transactions and report them ASAP to the authorities.
Using Secure Computers & Browsers
Don't ever install any software from any suspicious vendor or source and don't use the cracked software and games ever on your personal computer which you use for making online payments.
This is because most of the cracks contain malware and keyloggers which will track your activity along with the keystrokes and send the report regularly to its creator. However, this is the worst-case scenario or I am just paranoid.
Also, use only extensions that are available on the respective official store of that browser. This is because these extensions can track your activity too.
If you are still unsure about the browser or computer then use the virtual keyboard to type the sensitive information. (if provided the payment gateway)
For someone that is paranoid about security as I can use solutions like Bitdefender Safepay which is a great and secure way to do online payments using high-end encryption.
Cancel Unnecessary Cards
Do you have lots of credit cards? If yes, then it's best to have them canceled as soon as possible. This will relieve you from the stress to keeping them in check and maintaining it. Easy isn't it.
Upgrade your Credit Card
Super premium credits cards offer a lot when compared to a normal credit card. You will get a premium membership to several clubs and franchises, a bigger limit, a more interest-free period, fewer charges, more reward points and much more.
Additionally, you will also get a huge accidental insurance and less liability in case of theft if reported in a specified time. And this is what we are looking for in this article.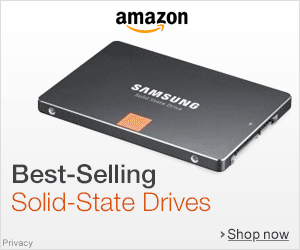 Report Stolen Card Immediately
If you think that you have lost your credit card or suspect that it might be stolen that it is in your best interest that you report it immediately to the issuing authority can block the card and remove the liability from unauthorized used of the card.
Conclusion
So that was the most things that you will need to take care of to keep your credit card secure and preventing any identity theft or fraud in the future. If you think we have skipped over any points then do let us know in the comment section below.