Note: Before proceeding make sure that neither your browser or any app is implementing ad-blocking. If yes, then whitelist techrrival.com or disable it permanently.
1. Press "Padlock Icon" situated just before the URL.

2. Press "Site Settings".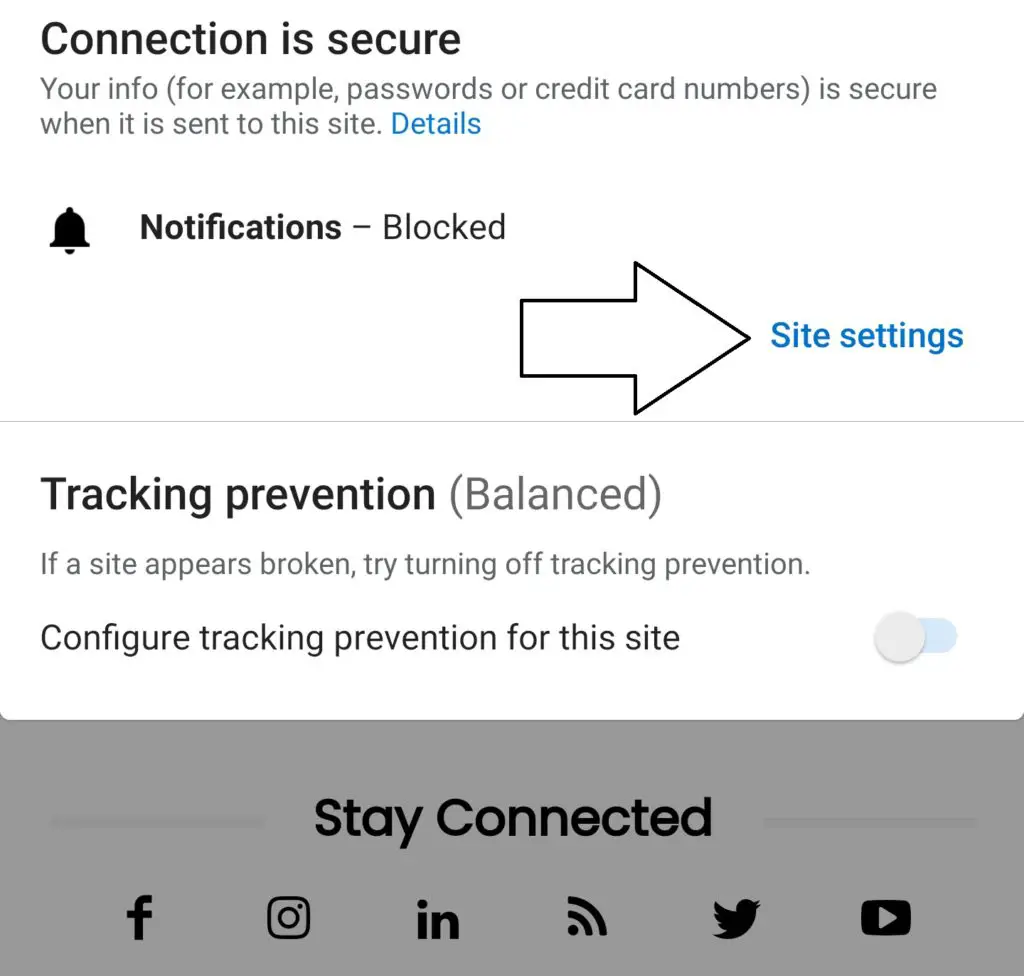 3. Press "Clear & reset" button and confirm the same.
4. Refresh the page.
5. Wait for the page to load and you will be prompted to allow notifications. Click "Allow".