Technology is seen by many to be a negative aspect for the family. We all romanticize a time where the biggest piece of technology we had a was TV, where the family would watch it and life would seem simple. However, there are many arguments to be made for the fact that technology can improve how we live our lives. Here are a few ways that technology can benefit a family.
List of Reasons Technology is Good for Your Family
1. Finances
One reason marriages fail is because of finances. Someone is being financially dishonest and spending money they shouldn't, or there is a disagreement between saving versus spending. While these arguments are always going to arise, technology has made it a lot easier to address them should they real their head. For example, you can monitor spending through bank apps and other apps designed to help you save. You can be able to cut some costs the whole family can agree on and live a much better life as a result.
Also read: Best Online Investment Platforms
2. Keeping Track of Your Kids
Another reason technology can be a good thing is that it can keep track of your kids. Older children and teens should be allowed free time and some freedom, but naturally, we have our concerns when they go off and we're unsure of where they are. You can now text or call your child to make sure they're okay. If you feel like your child is being dishonest about where they claim they're going, you can keep track of them through GPS apps. With that said, monitoring your child's every move isn't for every parent; many parents trust their kids and feel like they deserve some privacy, but having a little way to keep track of them is always a good thing as well, for their own safety.
3. It's Easier Than Ever to Stay in Touch
With modern life, many families are apart more than they are together. Work, school, traveling for business, the list goes on. It used to be that when your spouse was away, you would have no way to contact them, or they could only talk to you in a certain location. However, that's no longer the case. Thanks to video calling and texting, you can talk to your spouse often and feel like they're in the same room as you. Being too distant from your spouse can ruin your relationship, and technology helps to bring you together when you're apart.
4. Working from Home
While many parents have to be away from their children because of their jobs, technology is making it easier to stay at home and do your work. Stuff that would require you to drive to an office can now be done at your home, and this allows for flexible schedules, staying with your kids, and an overall better feeling of peace. If possible, try to look for remote jobs that make it much easier for you to do your work at home.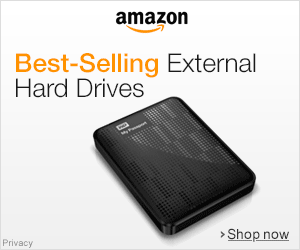 5. Online Therapy
Families are going to fight. If you're married, you're going to have a disagreement with your spouse, even if the two of you get along most of the time. Your child may have disagreements with you as well or may show signs that something is wrong with them. Or you yourself may be stressed, anxious, or depressed.
Therapy is a good solution to all of those problems, but for some families, it feels unachievable. It can be tough to talk to a therapist about your problems when you have a busy schedule, and you may not have the time. Online therapy allows you to talk to a therapist on your own terms, and connect you with a licensed professional who can treat family issues, offer relationship advice, and much more.
6. It's Easier to Be Educated
An educated family is a happy family. By education, we mean it in a few different ways. Here are a few examples:
Education for your children: Children are more informed than ever and can learn valuable skills at an age where they are more likely to retain the information.
Education for raising a family: There is no right way to raise a family, but technology has made it easier for you to receive parenting advice from the experts, including other parents. While you don't need to follow everything, you can learn a few lessons.
College education: Many parents have a desire to go back to school and possibly seek a career that can benefit their family, but they have no idea how to go about it because of time and money. Online college allows you to get your education on your own time and can be cheaper. Online classes are more affordable, and there is no commute or less of a commute. Some online classes may require an occasional presence at the college, but not as much.
Teaching you things in your preferred learning style: On the internet, if you want to learn about something, you can watch videos that give you a visual look at what you're learning. You can go to forums where people can explain concepts like you're five. 
The development of motor skills: For example, a child who plays video games may develop motor skills easier. Or someone who is exposed to a device at a young age may learn how to compute much easier.
There is little gatekeeping: Most people can afford the Internet and a device, or they have access to a library. Anyone from any income can educate themselves and grow as a person.
Finally, you have access to all the information in the world. While you should monitor your child's internet usage, they can learn a lot from the internet, even things that a school may not teach them. With healthy, monitored usage of the world wide web, it can be better for your child.
7. Technology is Good for Unwinding
People love to unwind after a long day of work and school, and while spending too much time on a device may keep you up at night, playing a video game or watching a show can keep you distracted, relax you, and help you escape.
8. Helping to Monitor Fitness
Technology can keep a family fit. First, you can learn ways you can work out and have fun with your family. Second, you monitor your eating habits and learn how to cook filling, healthier meals that your family will love. Childhood obesity and obesity, in general, has been a major concern, and by monitoring your fitness, you can help curb it. Technology helps quite a bit and that regard, and it's worth embracing.
9. Helping You Sleep
While looking at your phone can keep you up, some technology can help you and the kids sleep. White noise apps can calm you down after a long day. Some devices can emit subtle lights and keep the other person asleep if you want to watch TV. It's just another reason to love tech.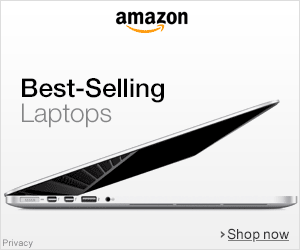 10. Smart Technology Can Help With Your Bills
Electric bills are a pain, aren't they? Luckily, modern devices make it much easier on that electric bill. TVs and other electric devices use electricity less than ever, and they can shut off or dim automatically if you aren't using them for a while. Smart HVAC units use less electricity and can be on only when you need them to. Lights that only turn on when it's dark or when someone is at home. Lightbulbs that use less power. There are also many ways to monitor the usage of your electricity thanks to technology, and you can learn where you can cut back.
11. Easier to Keep Your Home Clean and Run Errands
Doing chores and cleaning the home is a time waster, and while they are needed, technology has made it easier to get them done. We have dishwashers that can clean the dishes to perfection. We have vacuums that run automatically and don't require any human input, like Roombas. It's easier than ever to mow your lawn. Thanks to online ordering, you can now have your goods delivered to your home and possibly have groceries delivered to, saving you a trip.
By taking care of your errands and cleaning, technology makes it a lot easier for you to spend time with the ones you love.
What Will the Future Bring?
As technology progresses, it will be interesting to see what exactly the future will bring. Perhaps we will have technology that makes it even easier to live a better life and helps you to manage conflict. Maybe we'll have technology that programs your brain with whatever you want to learn. Or maybe, just like in the Jetsons, we'll have robots cleaning up everything.
The lesson you can take away with this is to embrace technology. There are concerns with technology, sure, but the good outweighs the bad by quite a lot. Keep up with technology, and don't be afraid to make your home a little more tech-heavy.