When a profitable, ubiquitous market is disrupted, something bubbles up from the bottom, or perhaps out of nowhere, and takes a position at the top. This happens incrementally, a sort of slow evolution of a developing "disruptive innovation" – an idea from an entrepreneur or a startup that thrives on what new, previously unestablished avenue of value it provides to consumers and customers.

It is not just an idea alone that can make it to the level of full disruption, nor can an idea alone disrupt a market overnight. In the case of the real estate market, it is a slow burn, like most effective disruptions. Technology has already crept into the market in many ways to give savvy consumers information immediately available to them – before they ever speak to a realtor or an agent. This isn't full disruption by any means, but it is the beginning of an entrepreneur or start-up being given the opportunity to recognize a customer need and creating something for the real estate market that did not exist previously. Ideas are limitless, but it's truly about the way the idea brings value to a consumer – after all, it took a century before the automobile went from just an idea to completely disrupting the transportation industry. It wasn't until it was mass produced that the automobile matured into its disruptive destiny.

To disrupt a market, an idea has to transpire entirely separate from what is already available to consumers, solve a lot of consumers' current problems, and anticipate what problems will arise in the future, then preemptively address them. It seems like a large task, but with the right idea coupled with technology can develop and hit this mark every step of the way. Market disruption is a tragedy for the "established" way, but a godsend to the consumer.

Technology, in general, has disrupted many markets and continues to disrupt various markets. Below are some of the ways technology is beginning to cloud the value of the currently established ways of buying and selling a home – aka, disrupting the real estate market.
Real Estate Agents Could Become Obsolete
Just as the average person with a smartphone in their hand can acquire a technology-assisted travel agent, social life, encyclopedia, parking meter, financial adviser, limitless bookstore, personal driver, personal translator, personal assistant, job recruiter, personal shopper, and daily newspaper, just to name a few, the idea of the modern day real estate agent is subject to technological advances – and therefore subject to becoming obsolete. There are a number of avenues on already established technologies, mostly social media platforms and Craigslist or similar listing sites, that give homeowners the opportunity to advertise a rental or sale of their property.

It is the mere fact that people are able to easily use technology to reach others directly instead of going through another person that has already affected how relevant real estate agents are in general. Agents usually help home sellers to advertise their property as well – and a lot of the advertisement ways are outdated. Signs are not as effective as they once were. Agencies are already adopting a lot of technologically based advertising tactics in order to stay relevant. While some properties are kept offline and preserving agent relevancy, overall agencies are fighting the growing trend that sellers and buyers feel they can ultimately open the doors and opportunities they need themselves. This is only made possible with technology.

Tech Companies Are Taking Note

With the above knowledge becoming increasingly clear, small tech companies are taking note in a big way and entering the market, realizing people are willing to bypass agents in order to advertise and sell their property and make more money on top of it. Companies are positioned to grow with the industry needs as they show up, and at the moment, the main impetus for consumers to list their property on the internet on their own is to keep the commission normally taken by agents.

Although, listing as an owner usually carries the expectation that the property will be a bit lower to account for the lack of recouped commission. A good example of a company putting together the opportunity to transition homeowners into a tech-dominated real estate market is beycome, a site where anyone can list their home, sell their home, or buy a home at an agency represented price – and pocket the agent commission.

The Beginning of More Jobs – for Technology Interfacers
The ability to create and execute the programs needed to implement the ideas that disrupt the real estate market and address consumer needs and preferences lies in the hands of programmers, developers, and digital marketers. The job of the agent, then, is being transferred to the technology interfacer – the people who are able to market digitally and have computer programming skills are the ones who are capable of disrupting the real estate market. It is the individuals interfacing with technology that are both developing the technology that will appropriately address the needs of consumers as well as have the tools to creatively develop solutions to anticipate future needs – after all, technology is inherently far less limited than the current real estate market protocol. While, at first, some agency jobs will suffer, ultimately more jobs will be created as the most successful platforms flourish.

Fast Data Means Fast Action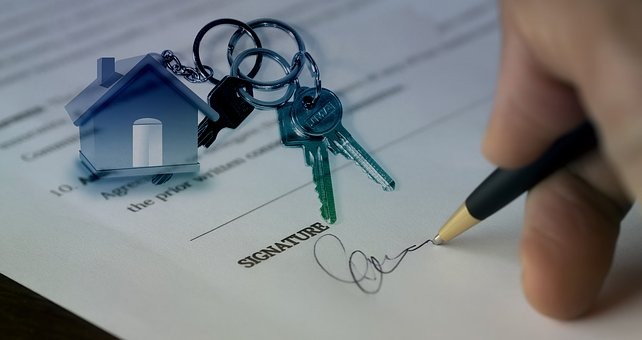 The smart platforms that are developed and refined by those interfacing with technology are able to more quickly supply data – very critical market data – that would otherwise be essentially inaccessible to the average person that is ready to sell or buy a home. This data can be supplied quickly and efficiently – virtually no waiting for an outside party to conduct the research for the homeowner or buyer and report it, no expectation of the homeowner's own labor-intensive investigations. While this is again similar to other industries (think, travel websites), in the real estate market this is especially crucial.

Timing is everything. The time a house is listed and how long it is listed for can drastically affect the likelihood of its sale, the price it sells at, and subsequently the commission amount that is granted to the buyer and seller. Technological platforms can also offer alerts via email, or even SMS – generated entirely based on specific parameters set by the buyer or seller. This creates a more desirable way of finding out information – there is no lag time between the information that meets the needs of the consumer hitting the internet, and him or her being notified.

Now Pair That With Customer Service

All the technological advances that disrupt any industry still embed a human quality. Quality customer service paired with the technological advancements in the real estate market will be the difference between a successful disruptive start-up and a good idea that gets lost in the shuffle. This is because while customers definitely expect to receive their data quickly and receive their upside at the end of the sale if they are going to bypass an agent, they also still expect attention or service – especially for such an endeavor such as buying or selling a home. A strong customer service infrastructure combined with a previously unestablished upside for the consumer will entice consumers to be more likely to move their dealings from in person to online.

While realtors could become obsolete because of technology, that does not mean some of what realtors offer cannot be grandfathered into a new system in order for a new system to be effective. The valuable experiences that realtors offer, and the same experiences expected by a consumer to be delivered through a technological service, really come down to customer service and attention.

Platforms need to build trust by being there for a homeowner when a question or concern arises and offering reassurance regarding the timeline of their listing, sale, or property interest. Fortunately for start-ups and entrepreneurs, there are many protocols in place already when it comes to weaving customer service with a service website, such as chat windows, toll-free numbers, and 24/7 service that could only be available through a technological platform versus a brick-and-mortar local agency.
It's All About The Value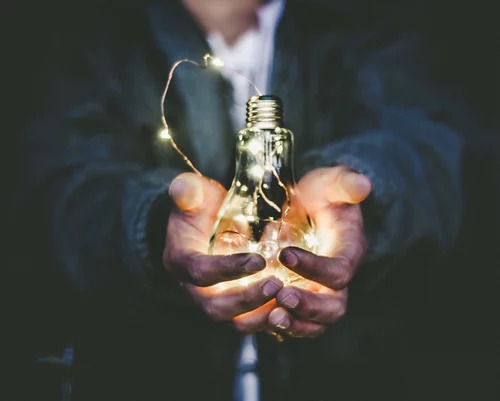 Technology is certainly poised to potentially disrupt the real estate market based on how much value it provides. If a technological platform is able to reach a lot of people while simultaneously offering more for a consumer or client than the real estate market presently does – disruption is inevitable. This is sort of platform entirely possible given the level of talent and creativity in the tech world, as well as the ability to implement ideas and reach a large audience fairly quickly when it comes to real estate technology and assistance that is based online. Through bypassing agents, changing the old ways of advertising, offering a larger upside to buyers and sellers, providing market data quickly, and upping the customer service game, it may be difficult to stop technology from disrupting the real estate market at this point.