New Zealand is often considered one of the top innovation hubs at the bottom of the world. The Kiwis have never hesitated when it comes to adopting new technologies. New technological breakthroughs such as Cryptocurrency, DNA mapping, 3D printing are being widely adopted in the past few months. For a country that includes only 4.5 million people, the degree of innovation is unprecedented for a community that is smaller than the top cities in the world.
Gambling has been a part of Kiwis life for centuries now. Though it has undergone some periods of strict regulation, people in New Zealand are allowed to participate in multiple forms of gambling as regulated by the Department of Internal Affairs. This includes sports betting, horse racing, lotteries, slot machines and online casinos based outside of New Zealand's borders.
New Zealand Technological Advances
New Zealand in the past 40 years has transformed from an agrarian economy to a more industrialized free market economy that can compete with the top contenders of the world. The technological and innovation sector is the third-largest contributor in the country's economy falling behind agriculture and tourism.
With a population with little less than five billion, the people of New Zealand adopt and innovate in a way that consumers get most out of new products and services. In the past, the country has been used as an international ground for new technologies like Eftpos in the 1980s. Cut to the present, top organizations like Microsoft and Facebook have started user-tests here. The Kiwis were among to first to get their hands on the game PokemonGo.
New Zealand has a thriving industry that takes the help of AI technologies. These have been highlighted in the AI Forum's 2018 research report, Artificial Intelligence: Shaping a Future New Zealand. According to recent PwC findings, eight technologies will be most influential in the development of New Zealand in the coming years. These include Artificial Intelligence, Internet of Things, Augmented Reality, Robots, Blockchain, Virtual reality, Drones and 3D printing. However, even if New Zealand is getting new technologies early, not everyone is taking the opportunities. Most major banks didn't embrace cryptocurrency like overseas bank did and instead went on closing accounts that traded in it.
The Kiwi government is now more active in innovation, taking risks and spotting opportunities. More accelerator and incubator programs are opening and funding scenes and growing at a rapid pace. These factors point to bright and sustainable technological developments for the country that is nicknamed after a long white cloud.
New Zealand Gambling Technological Advances
New Zealand was one of the first countries to adopt Facial-recognition technology in casinos in a bid to stop gambling problems. After determining themselves as a problem gambler, users typically fill out a form and give their facial data to the casino. The cameras with the help of AI technology look out for that person and if caught in the casino, they will be escorted out and even arrested for trespassing.
Facial technology has a lot of other advantages. There are 78 points on human face which a biometric software can map and identify a face. This can be used to reduce security risk, fraudulent activities, and detect multiple accounts. This way a service provider will be able to offer attractive games, secure payments, bonus packages, and high-quality service without worrying much about security.
It is estimated that almost 80% of all Kiwi people gamble in some form or another, with many of these players participating in lottery gaming only. The Online Gambling market has seen a rise in popularity since the 1990s. These sites are now very secure with a large number of them adopting SSL (Secure Socket Layer) 128-bit encryption technology for protecting their players. Have a look at these best cash bonuses for New Zealand Players.
New Zealand Gambling Industry
Gambling in New Zealand can be traced as far back as the 1830s in the form of horse race betting. A resident of the small island, George Julius invented the "automatic totalisator", also known as a tote board that lets the fans see the horse's position in a race. Gambling was considered illegal before the 1900s and even after the Gambling Act of 1908, it was considered legal in the country only at racing events. The country got its first casino in 1994 and its number has increased ever since. But there is a huge imbalance in the number of casinos compared with race tracks.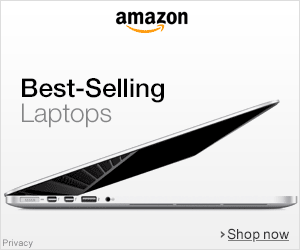 Even after prohibition, New Zealand gambling expenditures total around $NZ 2 billion per year. The Gambling business in the country was not regulated for many years. Under the Gambling Act 2003, all forms of gambling are prohibited unless authorized by the government. Gambling in New Zealand range from racing, lotteries, lotto and online gambling. As per the Gambling Act 2003, it is illegal for a citizen and resident of New Zealand to engage in gambling activities over the internet. Even though the total number of gamblers in the country increases every year, gambling addiction doesn't seem to be a big issue here.
The Technology Behind the Gambling Industry and Online Casinos
While gambling concepts are still the same, the way how we gamble has changed drastically since the past decade. There are Online Casinos that require advanced graphics, programming languages and design software. Some of them don't design the games themselves and instead works in a partnership form with game developers. Net Entertainment, EGT, XPro Gaming, and QuickSpin are some of the major developers in the industry.
Online Casinos are put together with the help of programming languages like C, C++ and professional graphics designing software like Maya. These games are required to processes a huge amount of data while ensuring a smooth user experience. Casino technology and trends keep on changing. There is a steady rise in skill-based games and crypto-payment offerings. With technologies like Blockchain, Online casinos have been able to protect from hackers that can compromise player's data.
Social media connection and proper marketing help to bring new customers. Without efficient support services, they would not be able to maintain a large player base. The casino's use social media sites, blogs and YouTube for their marketing while hiring professional marketers to promote their games and services.
In the coming years, Virtual Reality and Augmented reality are likely to dominate the online gambling industry. With these technologies, you will get a realistic feeling of being inside a real casino while sitting at the comfort of your home. The Blockchain and cashless payments will be adopted by more casinos and robot croupier may take over in real casinos. In fact, the first croupier name Min already exists which is developed by a firm based in Hong Kong.
Conclusion
Technological advancements have undoubtedly revolutionized the gambling and casino industry and will continue to re-shape and change it in the years to come. The mobile gaming sector was worth £120bn in 2018. By the end of this year, the mobile gambling industry is likely to be around 50% of the total online gambling market. The future of the industry in New Zealand is bright and if you haven't tried your hands in the Gambling industry, you should definitely try it out soon.