Smartphones are the gadgets which have driven society forward over the last decade. You can do almost everything on these handheld devices without having to go out, with the comfort of your home. Be it shopping, watching a movie or playing games, mobile phones have made it all possible by just some taps.
And as a result, people spend a lot of time using their phones. According to an independent report by emarketer.com, adults spend an average of 3 hours, 10 minutes per day using their smartphones. And everyone wants a bite of the pie of that time.
When it comes to mobile betting, mobile phones have revolutionized the way it works here as well. If you want to bet online, you don't have to worry about going outside and hiring bookies. In fact, you don't even have to sit in front of your computer anymore. Most of the popular betting sites have apps on mobile platforms, which make it easy for customers to bet on the go!
Let us dive in further and explore the advantages of mobile betting.
Mobile Betting Redefines the Traditional Betting Experience
Mobility
Perhaps the main and the most obvious advantage of mobile betting is the luxury of betting at the tip of your hands. As we mentioned earlier, you don't have to take the extra mile of going outside and hiring a bookie, so that you can bet. Instead, with just a few taps, you can start betting online on your smartphone from anywhere and anytime. Smartphone apps provide you with the mobility of doing whatever you want from the palm of your hand, and that's the greatest advantage.
Convenience
Betting comes in many forms. For example, for sports betting, you need to go to the place where the sports is happening, and then go to the betting area and place your bet. Similar is the case when it comes to horse race betting and even casino games. Mobile Betting provides you with the convenience of sitting at your home and betting instead of being physically present at the venue. You can perhaps analyze your moves better and place strategic bets which will ultimately increase the chances of you winning the bet!
Better Gambling Experience
Mobile Betting is slowly becoming more user-friendly when it comes to the interface. The apps offer intuitive UI and at the same time, they are feature-loaded. This has gradually resulted in more and more people using and becoming familiar with mobile betting. App developers are also taking in a lot of feedback and are going even further to improve the applications so that you, the end-user, always get the best experience.
Privacy
Betting on your smartphone gives you the privacy that a shared or public computer doesn't. You also don't have to deal with cashiers at bookies. It gives you complete privacy to place a bet, with no need to share with anyone what that bet was. Or how much your winnings are.
Improved Speed and Security
Mobile providers offer affordable and fast internet access with most plans. This means you can have in-game updates as and when they happen, making cashing out early a much faster process.
Furthermore, betting apps now have rigorous security measures in place to ensure you are safe betting online and to guarantee you get your money. Always go with a trusted and certified betting company.
Excellent Choice for Live Betting
When it comes to live sports and betting, mobile betting is no brainer. You can bet online with your friends while sitting in a pub, with just your phone, instead of sitting in front of your computer in your home. It just makes it easier for people to bet while on the go, which is a great advantage when it comes to betting live. Live Betting involves quick decision-making skills which will improve drastically if you happen to use mobile betting options.
Mobile betting apps now have every sport you can imagine all in one place. You can download cricket betting apps which include football, tennis, basketball, horse racing and everything else you can imagine.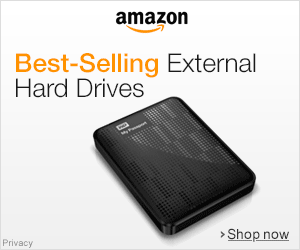 Quick and Easy Transactions
Mobile betting makes it super easy to load and withdraw cash. You don't have to visit a bank to do the same, as with traditional betting. All you have to do is to send a request to the bookmaker through the application of betting you are using. And the cash will load/withdrawn instantaneously.
Signing up bonus and other promotional offers
Internet and mobile betting platforms usually feature a lot of signing up bonuses and offers to attract customers to casino games. Not only new customers, but they also have reward options for regular customers as well. When you're betting on your smartphone, you can avail of the benefit of these offers which will ultimately get you a better deal and even more winning chances!
Saves time, a lot!
Unlike traditional betting, you don't have to spend your precious time going to casinos or sporting events. You can place your bets in the comfort of your home, a club or even your car! It saves your traveling time, as well as, the time taken during the betting, as mobile betting is drastically faster.
These were the advantages of mobile betting. Now let us take a look at the Do's and Don't of mobile betting.
What you should and shouldn't when it comes to Mobile Betting
Do Choose the Right App
Your whole experience, from the user interface to the gameplay and everything else depends upon the platform you are choosing for mobile betting. Make sure you choose the best app/platform for mobile betting.
Do Check Live Markets
When it comes to mobile betting on live games, checking out live markets is equally important. Make sure you have an idea about what's happening in the live markets of your betting platform and keep an eye on them. This way, you will understand and develop skills on what to vest upon and what not to.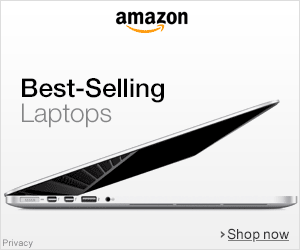 Do Check Promotional and Signup Offers
As we mentioned earlier, most of the mobile betting platforms have some kind of signup bonus and other promotional offers. Check offers of multiple mobile betting platforms and compare them before committing to one. Some also give more offers to regular customers, so check that out as well.
Do Proper Research
Doing proper research before placing a bet on any kind of game is a must. Make sure you understand the logic behind the game, and if you can predict the outcome of your analysis. This keeps you a step ahead of your competitors and increases your chances of winning the bet marginally.
Do Spend Money Wisely
Betting can be fun and it is very easy to lose track of money that you are spending. Don't overspend in the flow of betting. Before starting any game, always keep a budget and if you exhaust it, stop playing any further.
Don't Get Hot-headed
Online betting requires a lot of skills as well as calmness. Losing a few bets occasionally is completely normal even for professional players. Don't make abrupt decisions based on your hot head. Keep your brain calm and think smartly before making any move.
Don't Be Impatient
Any form of betting involves being patient. You need to have patience if you want to see the big picture. Taking quick decisions based on the gameplay and previous performances could result in huge monetary loses. Make sure you observe and then make your decisions accordingly.
Don't Waste Free Trials and Bets
Many mobile betting platforms these days offer complimentary bets where you can win actual money without having to monetarily involve your side. These are called free bets. Most of the people often see this as a chance to place a bet carelessly. But if used wisely, you can actually win from a free bet as well!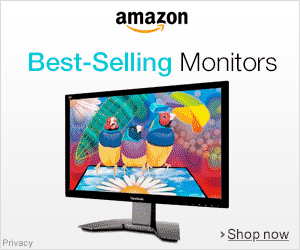 Don't be Afraid to Withdraw your Winnings
If you think that you have won enough bet and it's time to cash out, don't be afraid to do so. Sometimes, it is wiser to cash out while you're winning than to lose all the money and ultimately be left with nothing.
Don't Place Bets Before Having a Background Knowledge
Make sure you don't start playing any game without having an adequate amount of knowledge of that game. You can always refer to multiple resources on the internet to know more about the game you are interested in. You can also check out books and magazines to know about current and recent trends.
Don't Reveal Personal Information on Unsecured Platforms
Before indulging in any form of netting, make sure that the platform or application you are using is trusted and secure. Don't share your credit card details on any unsecured application or else you might get duped.
Conclusion
Mobile Betting is a lot of fun if you are careful and smart. Make sure you understand all the rules and regulations of the gameplay before placing any kind of bet. Also, do thorough research on the platform you will be using for placing your bets. Follow the do's and don'ts carefully and we assure you that you will have a great time betting on your smartphone.