Blogging is about sharing your knowledge on the internet. As we know that most people including bloggers prefer to buy Android devices. So bloggers also need to manage some of the things on the go. Hence, you must have the right apps installed on your Android phone to make blogging easier. So here is our list of best Android apps for bloggers to make blogging easier.
List of Best Android Apps for Bloggers
1. Google Analytics
Google Analytics is a must-have blogging tool that will help you analyze your traffic and traffic patterns with demographics. You can access and track all of the data which you can do on the computer along with real-time data reporting.
2. Advanced Download Manager
If you are a blogger especially if you have a technology blog you often need to download huge files. So it is not safe to download it using native android downloader because if data connection encounters a problem, then your download will fail or if you wanted to download a file scheduled you can't. This app will help you to download files in a way that you want. This app is similar to Internet Download Manager (IDM) on Windows.
Download Advanced Download Manager
3. Solid Explorer
This is the best app that you can find on Google Play Store which can manage files quickly and along with many features. You can easily create and extract archives like zip, rar, tar, etc. which can come in quite handy when you are a blogger.
4. Blogger
If you have a blog hosted on blogger, then you should give this app a try. Still, the blogger app does not have many options as the WordPress app, but it is still good. You can publish a new blog post or edit an existing one and various such things using this app.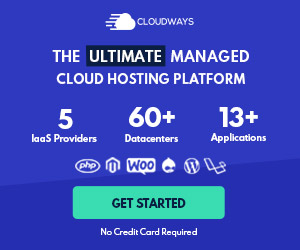 5. Google Chrome
As we know that Chrome is not only popular for its loading speed but also it reduces data usage, Data sync across devices, Voice search, Translates, Privacy, etc. The best feature that will be loved by the blogger is the synchronization so that data need not be remembered separately.
6. Google Keep
Google Keep is a must-have app for keeping track of little things that you can't afford to forget. For example, whenever I have a new idea about what to write on my blog, I quickly take notes so that I can remember it later. Apart from that, you can also share a note with multiple users which can be quite useful when you are working in groups.
7. Facebook
You can share links and useful information directly with your friends. No more comments, everybody knows about it. 😉
8. Google Docs
Google Docs is a very useful app to write and store valuable documents online. You can easily manage and edit your documents both offline as well as online. If you want to find a more amazing way to edit offline documents on the Android phone, then you can check out the WPS office.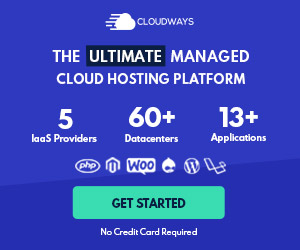 9. Inbox (Discontinued Gmail Recommended)
If you have a blog then for sure, you are getting regular emails from your readers, advertisers, clients, etc. Instead of using the native Gmail app, you can try inbox. There are several things like organizing the mail, clean, immersive user interface, and many other things that you will find charming about this app.
10. Hangouts
Many bloggers nowadays prefer Hangouts rather than Skype and Facebook. You can also do a video hangout. As this is from Google, you will experience no lags and delays in communication if you have a fine working internet connection.
11. LinkedIn
This app will help you to connect with various professionals. Not only that you can create a company page for your blog and share your blog posts there.
12. MediaFire
As Tech Arrival is also a technology blog. We usually need to upload huge files. MediaFire is a great platform where you can store and manage your data quickly. It is one of the best cloud storage services that we have come across in a while.
13. Facebook Pages Manager
If you are a blogger, you will obviously have a fan page on Facebook. This app will let you manage your page quickly. You can perform all the operations that you were able to do on the computer. However, the size of the app is quite large so make sure to have some free space.
Download Facebook Pages Manager
14. PicsArt
As we know that images are the key points in an article. They represent what is going to be inside the article. If you have great images, you will surely receive a huge amount of likes and shares. And this directly means more traffic. So, what are you waiting for?
15. Twitter
Similarly, like Facebook, you can share links and information and also connect to brands and peoples in your niche. You can find the latest trends, people's interests as most of the people nowadays use Twitter for question answers. If you are in the tech niche, we will recommend following MKBHD and Android Authority on Twitter.
16. WordPress
This app is useful to you if you have a blog at WordPress.com or a self-hosted blog. You can add/edit/publish posts, check stats, moderate comments, etc. by this app through your Android device.
17. WordWeb
It is a free offline Web dictionary with phrases. It will help you to understand some difficult words which you will encounter during your blogging journey. There are lots of things that you can do with this app including strengthing your vocabulary.
18. YouTube
You all know YouTube right! Then you will know how important it is if you need to find any tutorials or anything like that. The best part is that you can now also download the videos and watch it later anytime you want even without an internet connection.
19. Google Drive
Previously we have told you to use MediaFire for file storage. But Google Drive is also a great choice to upload sensitive information and data so that it can be accessed anytime you want just with a google account. Additionally, If you are on the newer version of Android, you will find an option that will also backup your app data so that later in case of any catastrophe it can be recovered.
20. Buffer
The buffer is a service which lets you publish post and updates to all your social media accounts in a single click. You will also be able to see the number of views and clicks to those updates. There is both free and paid service. On a free account, you will be able to manage one profile from each social media platform. For multiple profiles, you will have to upgrade to premium. If you are already using it you know, its importance. If not then install and try it now!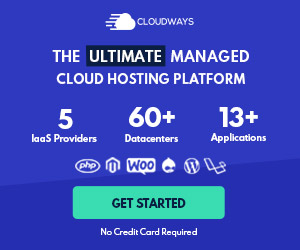 21. Google Photos
Photos are a great way to keep the audience on-site for a long time and improve the appearance of the article. You can see that we have used lots of screenshots in this article. First, we have taken screenshots on Moto X Pure/Style, and then the automatic backup was turned on in Google Photos to sync them to the cloud. Then we downloaded the online from Google Photos.
It is quite helpful to have an online backup of memorable photos, and this will also help you access photos at multiple locations at the same time.
22. Google Calendar
Being on time is quite important as a blogger. For example, you've got a plane to catch, a meeting to attend, renew your hosting/domain, contact advertiser then google calendar will help you notify ahead of the events, so you will never be late again.
23. Feedly
As a blogger, you will need to have regularly updated to the latest happenings in your niche. Visiting every site manually is not a feasible solution. This app will help you aggregate all the websites you frequently visit or like to a single place. You can also categorize them to make it even easier.
24. Fiverr
If you haven't heard of Fiverr yet, then go check it out first. This marketplace will help you grow your business and also can get you enough revenue. You can buy almost any services ranging from logo designing, link building to app creation, and much more. If you are good at something, then you can create your service (called gig) and then earn some bucks online. This app can come in quite handy to manage to buy and sell gigs on Fiverr.
25. JuiceSSH
It is evident that you will have a server for your blog. Most of the premium hosting providers provide SSH access to the server, and as you might know, sometimes, SSH is better than CPanel or other GUIs. So using JuiceSSH, you will be able to connect to your server from your Android device directly and will be able to perform every task you were able to perform on a computer.
26. MailChimp
Email Marketing is one of the most efficient ways to drive traffic and attract the audience to your blog. For beginners, we recommend using MailChimp because it is free if you have less than 2000 subscribers. Therefore this app will let you manage your MailChimp campaign, report, etc.
27. PayPal
Most of the businesses use PayPal to make international payments. So as a blogger you must have a PayPal account. If you do, then this app will let you manage your PayPal account and all its features right from the app.
28. Quora
This is not only the best Android apps for bloggers, but it is for everyone. You can find a solution to almost any problem or question here. If you know an answer to someone's question, then you can also write a reply. This will grow your online network. Bloggers may also use it to drive traffic from their site. (We are not talking about spamming)
29. YouTube Studio
If you are a blogger, it is possible that you also may have a YouTube channel. So, using Studio, you can manage your channel on the go. This app will let you see the analytics for your channel, reply to comments, and many such things so that you won't have to carry your laptop around all the time.
Thank you for reading this post and keep connected to Tech Arrival to continue enjoying beautiful posts. Share your views about this post in the comment section below. If you still have any query throw it in the comment section.
If you find this post helpful, don't hesitate to share this post on your social network. It will only take a moment, and also it is quite easy and useful for others.