Are you working from home this quarantine? We know what you need!
With the widespread coronavirus, the whole world is under lockdown. People are left with no other option than to work from home. Even schools and colleges are shifting to online methods of teaching.
With this increased usage of digital media, all of us are looking for some best options for videoconferencing. There are plenty of mobile applications that can help you connect with your colleagues, friends, and family members, but not all are trusted. With the diversity in features offered by different group video chat apps, people are also confused about which one has the best features to support their cause.
To help you sort this out, we have picked 10 Best free group video call Apps that will turn your smartphone in a beautiful virtual meeting device. The best part is that most of the apps are available on multiple platforms, which means it can smoothly run on Android, iOS, and even on Windows. The listed apps are equipped with beautiful features like camera options, gaming, or screen sharing. They provide superb quality video chat for all kinds of larger groups.
There is no need to pay even a single penny to access these apps. You can quickly join your teacher, manager, family, or friends without thinking twice. Let's move ahead and explore what incredible features these apps offer.
List of Best Free Group Video Call Apps
1. Facebook Messenger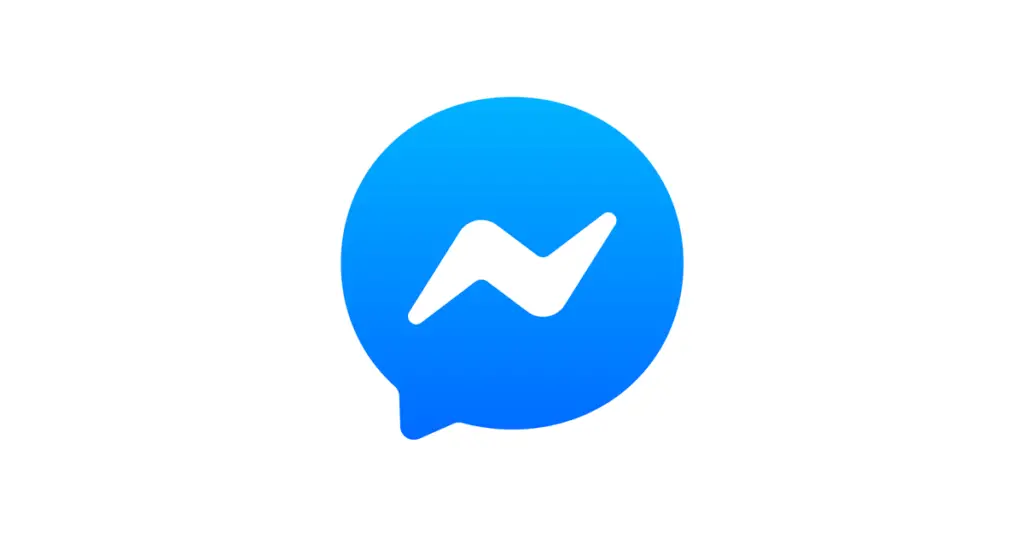 Facebook Messenger is the preferred application for Facebook users. Messenger is primarily used for texting and sharing pictures and videos with your Facebook friends. It also has a video calling feature that allows you to connect with your friends on a live video chat. With the recent upgradation of this feature, Facebook now enables group video call with up to 50 people at a time, but it comes with various limitations. For the first 8 participants, it will stream everyone's camera in a grid-like view. Still, after that, it will only display the caller's feed, who has added everyone on the call.
It is compatible with all iOS and Android devices and requires a Facebook account. Note that you can only connect with those people who also have a Facebook account and have the Facebook messenger app downloaded on their device. The video call option features a lot of fun filters like face swaps or animals.
Pros
Easy to use and compatible with all devices
Cons
Only connects Facebook friends
Download from Google Play Store | Apple App Store
2. Skype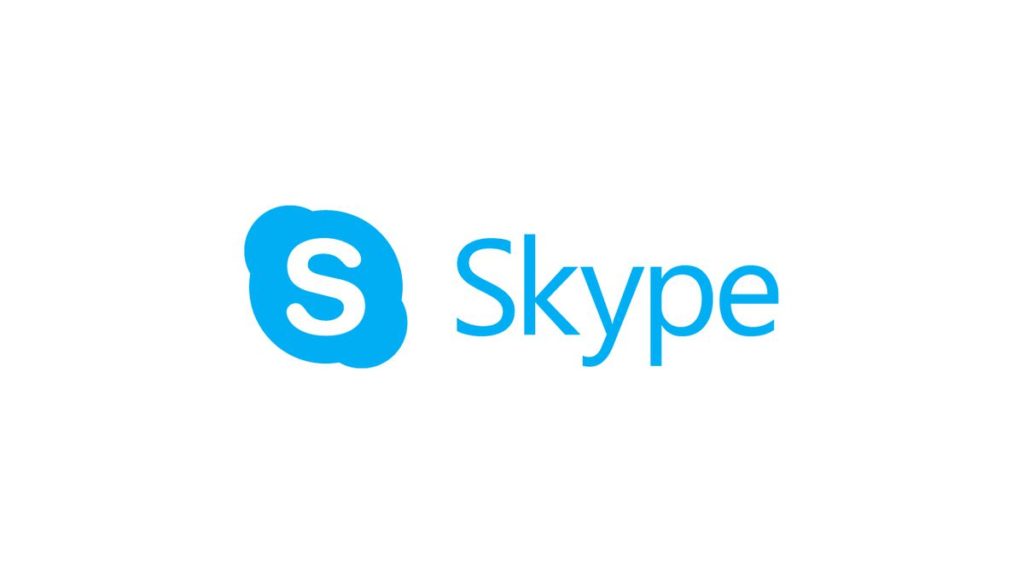 There was a time when only Skype was considered the best group video calling app, and it is still going strong. Owned by Microsoft, Skype has seen many updates, which made international video calling quite easy and straightforward. You can hardly name any device that isn't suitable for Skype, be it iOS device e, Android, or Windows software. It'll work correctly for all informal or formal purposes.
You can connect to 50 people on a Skype call. Still, it varies from device to device. It also supports screen sharing that makes it the perfect application for international or national business meetings. Skype also allows you to record, save, and share your video calls. It also comes handy with subtitles and captions option that acts as a significant advantage when you're dealing with international clients.
---
Protect Your Online Privacy With Surfshark
[The VPN that we use here at Tech Arrival]
---
Your data and privacy are of serious concern for Skype, and therefore all of their calls are end-to-end encrypted. Skype's fair usage policy restricts the time of each video call up to 4 hours, but that is quite bearable. It offers HD video quality that consumes much more data than any other video calling app.
Pros
Most Reliable app, multiple platform support
Download from Google Play Store | Apple App Store
3. FaceTime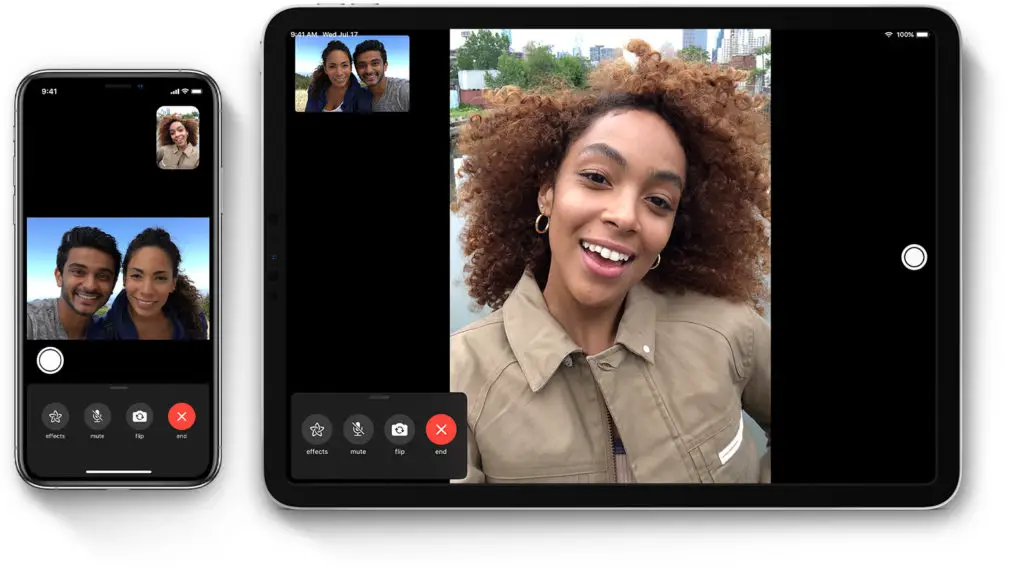 If you're into Apple Ecosystem, then FaceTime is considerably the best group video chat app for you (assuming that your friends also have apple devices). It was initially developed as a one-on-one calling app, but with the release of iOS 12 in 2018, it introduced a group video call option that can connect up to 32 people at a time with their phone numbers or apple ids.
It comes preinstalled on iOS devices such as iPhone, iPod, and Mac, other than video calling. It also supports voice calls even on a slow Internet connection. It features fun effects, stickers, and Animoji options, making video calls more exciting and fun.
We cannot deny that it is a great group video chat app, but the fact that it can only work on iOS devices works as a disadvantage. You can connect with your friends and family on FaceTime only if they also have iOS devices. Indeed, it is not for business purposes.
Pros
Can connect to 32 people at a time
Download from Apple App Store
4. Google Duo
If you love using Google devices and applications, why not a live video chat app? Developed and owned by Google, this app is a great way to connect on video chat between different devices. Unlike FaceTime, this application runs on all platforms such as iOS, Android, and though the web. It is quite simple to use, and there is no need to create a Google account. It only requires a phone number and syncs your contacts to let you make calls in just a click.
It also has end-to-end encryption to safeguard your privacy. It also comes handy with other crazy features such as 'knock-knock' that allows you to preview the person calling you in a live video. You can also send video messages to your contacts if the call is not answered. Another essential feature is that it can connect to 12 people at a time with the latest update.
It is considered one of the top choices by people to connect with friends and family through phone numbers. Still, it is not for business meetings. Google offers another application 'hangout' that is perfect for business purposes.
Pros
Supports multiple Platforms
Cons
Not a good option for business meetings
Download from Google Play Store | Apple App Store
5. Zoom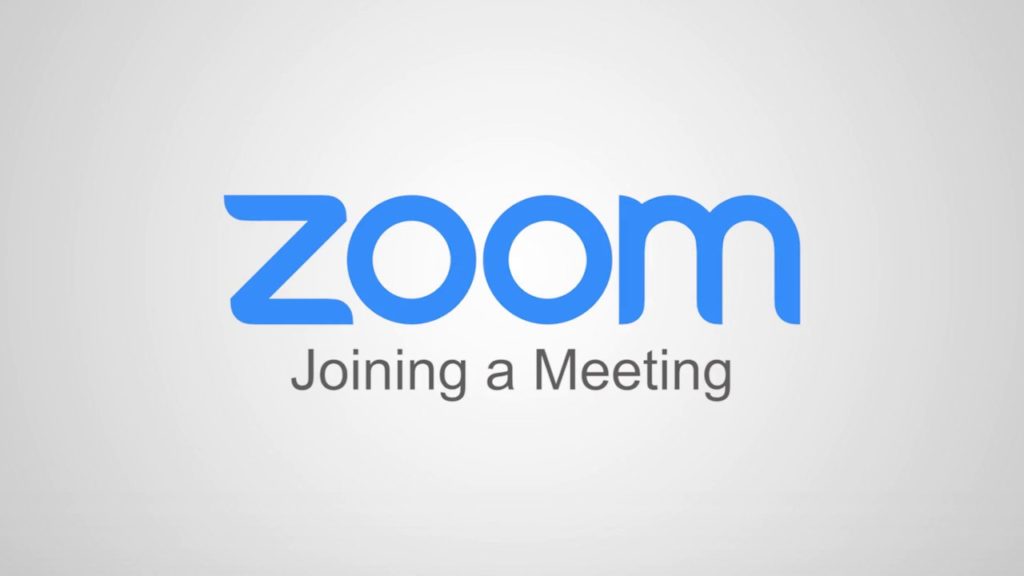 Zoom launched in 2011, but it has recently gained a lot of fame. It can connect over 100 participants in a single video call. It is mostly preferred by educational institutions and businesses to hold meetings through a video call. This cloud-based video conferencing app also allows you to record and share the video sessions. You can also share your screen with the other participants.
---
Protect Your Online Privacy With Surfshark
[The VPN that we use here at Tech Arrival]
---
Reports say that most companies are using zoom for their meetings and other business purposes and why not. It is quite simple to use and offers tons of features that are of great advantage. One of them is the tiled view option that allows you to have everybody on screen, whatever is the number of participants.
There are several ways to use Zoom. These include zoom room, zoom webinar, zoom chat, zoom phone, etc. according to the use that makes it a highly compelling option for businesspeople and educational institutions. Although it is a free application, you can also buy different plans if you need more features and long-term use.
Pros
Best for business meetings and educational institutions
Cons
Recently in news due to privacy violations
Download from Google Play Store | Apple App Store
6. Discord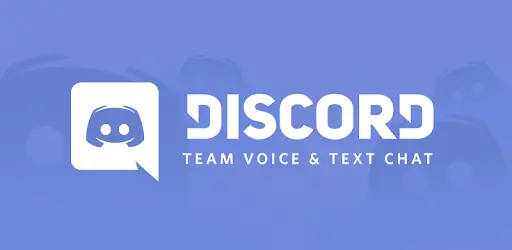 Discord is a quite famous tool used by gamers to connect while playing. It allows you to text, audio recordings, or video calls up to 9 members simultaneously. It has a chat lobby, a message board, and a VoIP chatting system to help gamers and streamers in their tasks. It is compatible with Android, iOS, and Windows devices and allows you to switch between them.
You've to create a discord account with different customization options. Then you can create custom emoji and group permissions, assign member roles, and make VIP channels to add your gamer friends. You can create your servers, add people through invitation codes, or join other servers through their invitation codes.
There are other VoIP apps such as Skype, which can also assist a gamer. Still, discord is highly preferred. It allows you to change individual people's mic levels. It offers an overall lower-latency voice chat, which helps when talking to people across the globe. It also has a screen sharing feature, which is of great use for gamers who love streaming their live game.
Pros
It can be used on all platforms
Cons
Only suitable for gaming purposes
Download from Google Play Store | Apple App Store
7. Marco Polo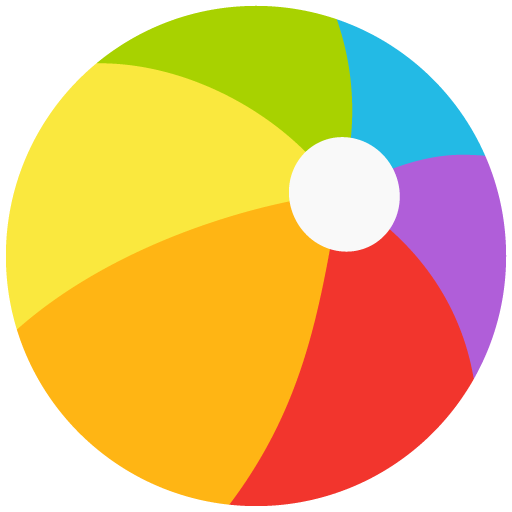 Marco Polo can add up to 200 people on mobile devices at a time. It is usually used by teens as walkie talkie to leave messages to their friends but in video format. It is often compared to Snapchat as it has quite many similar features to it. Still, unlike Snapchat, it saves all your video messages.
It can also be used for business meetings as it can connect a large number of people at a time. It has no time limit, so you can leave as many messages as you want. The fun doodle and filter features are also great to mix-up the conversation and have a hearty time.
It has an amazingly simple interface, just create an account, and sync all your contacts. It'll automatically notify you about all the friends who are on the app.
Pros
Saves all the video messages
Download from Google Play Store | Apple App Store
---
Protect Your Online Privacy With Surfshark
[The VPN that we use here at Tech Arrival]
---
8. WhatsApp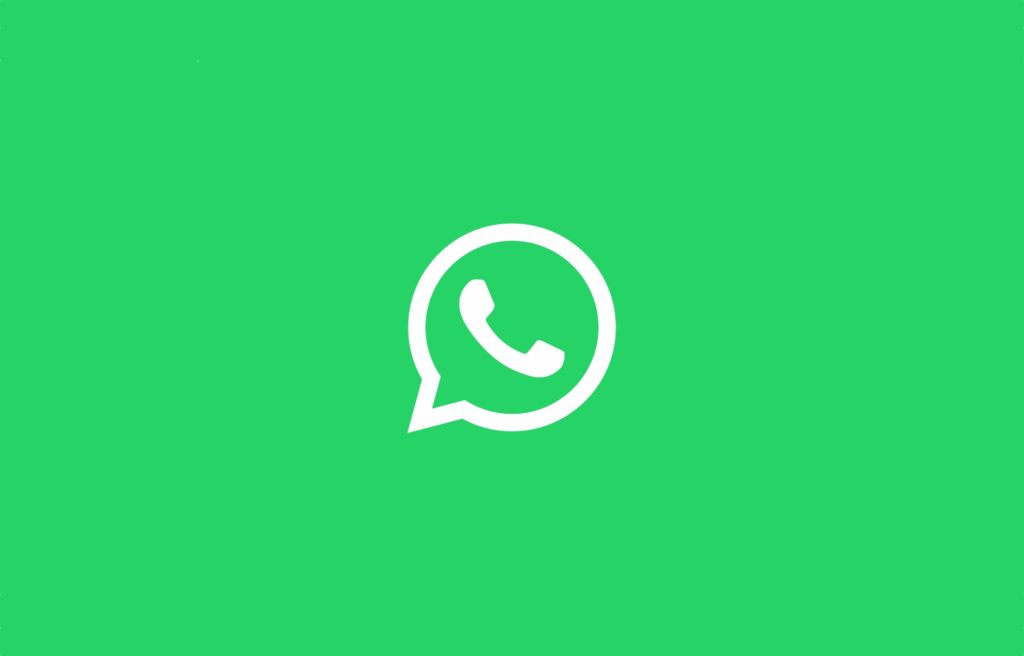 The Facebook-owned application WhatsApp is one of the most used messaging apps worldwide. It has about 2 billion active users at the time. It comes with multiple features such as texting, sharing pictures and videos, emoticons, and GIFs. You can also share important details, such as live location, documents, and contacts. Other than all this, it is an excellent group video chat app for friends and family.
There is no need to download any additional applications. Just click on the video call icon in the chatbox. You'll reach the person within seconds. Furthermore, if you want to reach more people in the same video chat, you can do that too by adding them in the same call. It also offers end-to-end encryption that guarantees your privacy and security.
Although it is quite a common group video chat application, it also has some drawbacks. First, it only works on mobile phones as the WhatsApp web doesn't support calls. Secondly, the video call option is limited to 8 people at a time with the newest update. It acts as the perfect group video chat application to connect with your friends and family.
Pros
Simple, streamlined interface
Cons
Limited number of people in group video calls
Download from Google Play Store | Apple App Store
9. Instagram Direct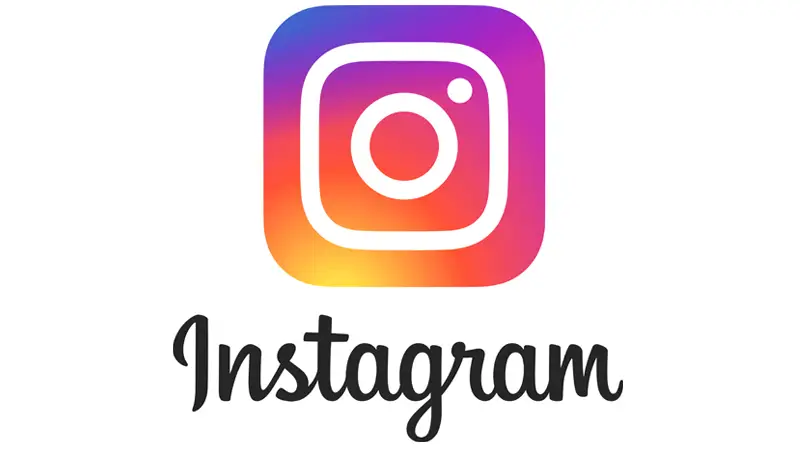 Instagram is not only used for sharing pictures or exchanging texts, but it can also work as a great group video calling app. You'll need an Instagram account to use this service, and you can only connect with people who are on your follow list.
You can get connected to 6 people at a time. The best part is that you can quickly minimize your video chat screen and scroll down your Instagram feed without losing the live video. This app is not suitable for business meetings but works as the best option when your gang is making travel plans.
You can block or mute people you don't want to see. People can send you messages, but it is in your hands to accept or delete their requests. Instagram runs perfectly on all platforms, but the Instagram Direct feature only works on Android or iOS mobile phones.
Download from Google Play Store | Apple App Store
10. Houseparty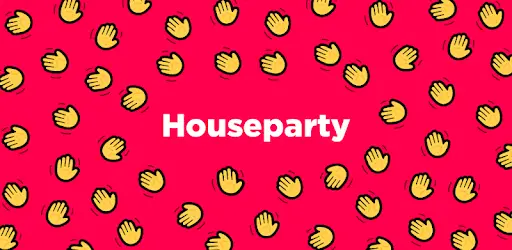 If you're looking for something that keeps you and your friends entertained during quarantine, Houseparty is for you. Owned by Fortnite developer Epic Games, it is more of a social networking app than a group video calling application. It features a lot of exciting virtual interface games such as heads up and trivia that you can play with your group of friends while on voice or video call.
It is available on all android and iOS devices; you can also use it on chrome. Reports say that it has seen a massive increase in the number of downloads since March that tells us that it is the best quarantine time pass app for a group of friends. You can add up to 8 people in the video call at a time. It has an exciting feature that is kind of annoying for a lot of people. It notifies all your friends every time you open the app, and it also allows them to join you without asking for permission.
There is no security feature in this app that safeguards your privacy. Still, it is a fun application for a small group of friends to play games and chat.
---
Protect Your Online Privacy With Surfshark
[The VPN that we use here at Tech Arrival]
---
Cons
No security or privacy features
Download from Google Play Store | Apple App Store
If you know any other exciting group video calling app that should be on this list, do let us know in the comments section below.