The internet is vast. There are hundreds of thousands of websites on the internet and so are the computers connected to them. If a connection between devices on the internet is not secured properly, it can be harmful to both the parties and can lead to unauthorized data access and other security issues. And it's important to protect them from malicious attacks as well.
This is why you have to make sure your website is secure. If you own a website or wanting to own one, you probably know a thing or two about SSL Certificates. Even if you don't, don't worry we've got you covered. Let's talk about what SSL is and what an SSL certificate means for your website.
Understanding SSL
SSL stands for Secure Sockets Layer. It is a type of Security Protocol which is one of the most widely deployed protocols over the internet. SSL's job is the provide a secure layer of connection between two computers or machines which are operating over the internet.
In simpler terms, the SSL protocol is mainly used to securely connect between a web server and a browser over the insecure internet. If you want your website to be securely connected with your visitors, you'd need an SSL Certificate.
What is an SSL Certificate and How to Get One for your Website
SSL Certificates are essentially small data files that have a cryptographic key bound digitally with them. When you install an SSL Certificate to your web server, it activates the padlock and the https protocol and allows secure connections from a web server to a browser.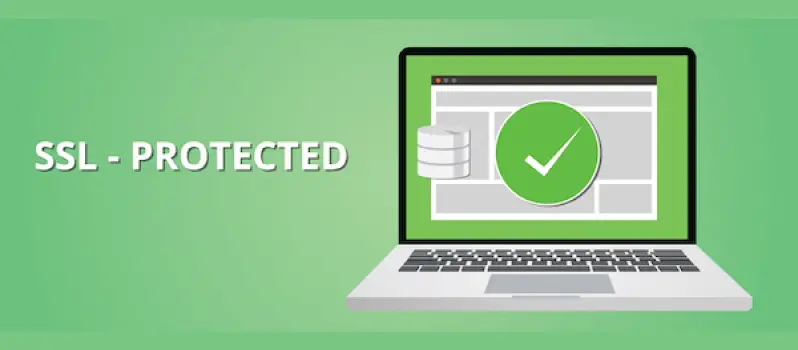 An SSL certificate binds together a domain name, server name or hostname with an organizational identity (company name) and location.
You can find SSL Certificates installed where financial transactions and data transfers occur. Recently, it has become very common with Social Media sites and even other websites such as blogs, etc.
Now that you know what SSL is and what SSL Certificates can do, you probably want to get one for your website. Depending upon your type of business, you may want to explore your options for different kinds of SSL Certificates.
Types of SSL Certificates
There are 3 types of SSL Certificates and you should understand them first before making any decision. They are – Domain Validated certificates (DV), Organization Validated certificate (OV) and Extended Validation certificates (EV).
1. Domain Validated Certificates (DV)
Domain validated certificates are those, which are checked during the online registry of domains. However, there's no backing up of these certificates by any organization. So this is perhaps not suited for those, who are looking for commercial websites. Google Chrome and other browsers mark websites with this certificate as "Not Safe" so you might want to skip this certificate for your website.
---
Protect Your Online Privacy With Surfshark
[The VPN that we use here at Tech Arrival]
---
2. Organization Validated Certificates (OV)
Organization Validated Certificates are certified by real agents against business registry databases hosted by governments. So if a website has OV, you can trust it. They also contain legitimate business information required for a commercial or public website. OV Certificates are validated by X.509 RFC standards and thus, they have all the necessary information. You can see a padlock icon on websites having OV certificates.
3. Extended Validated Certificates (EV)
EV Certificates are perhaps the most trusted SSL certificates you can see on the internet. Most of the leading websites use EV for the protection and safety of their respective organizations. EVs have become a symbol of trust for visitors. If there are any sort of monetary transactions involved with your website, then it's really necessary for you to get an EV certificate.
EV certificates are also helpful to counter phishing attempts on a website. Symantec, the world's leading Certification Authority, undergoes rigorous authentication methods and highly reliable infrastructure to provide the certification to websites. As a result, EV certificates provide the highest level of trust amongst customers. You can see a green padlock and a green bar on a website having an EV certificate.
Best SSL Certificate Providers
Now that you know about how different types of SSL certificates work, let's explore who are the Best SSL Certificate Providers you can get.
1. DigiCert
DigiCert is one of the top-notch certificate providers and is also backed up by Symantec. It is used by 90% of Fortune 500 Companies such as Microsoft, Yahoo, AT&T, Facebook, Amazon.com, Wikipedia, NASA and Core Logic, among others.
The pricing starts at $399 for single-domain SSL per year, although you'll get a better deal if you purchase for 2 years. You can also compare SSL Certificates on DigiCert.
2. GeoTrust

GeoTrust is also a subsidiary of Symantec and provides SSL certificates, Signing Services and SSL for enterprise services. It has also a wide variety of options which starts with domain-level and progresses up to its True BusinessID with EV level certification.
The company focuses on services for government organizations, healthcare businesses, and financial institutions. With GeoTrust, you also get expert support, 256-bit encryption and warranty for all options.
3. Comodo

Comodo is a very budget-friendly SSL certificate provider. It has got plans for every type of customer, from home offices to business enterprises. It is one of the most reputable providers in the world.
You can get a Positive SSL Certification at as cheap as just $7.27 for four-year coverage. You can also go all the way up for an EV that starts at $359 annually.
4. GoDaddy

You might be wondering what is GoDaddy doing on this list. But apart from being the world's most popular domain registrar, GoDaddy is also one of the most reputed SSL certificate providers.
---
Protect Your Online Privacy With Surfshark
[The VPN that we use here at Tech Arrival]
---
Instead of different pricing for DVs, OVs, and EVs, GoDaddy offers them all at a relatively low price. The difference in pricing is based on whether you are using these certificates on a single site, multiple sites, or a domain with full subdomain cover.
A single site will cost you around $79.99 per year, and the all level domain solution is only $369.99 per year.
5. Thawte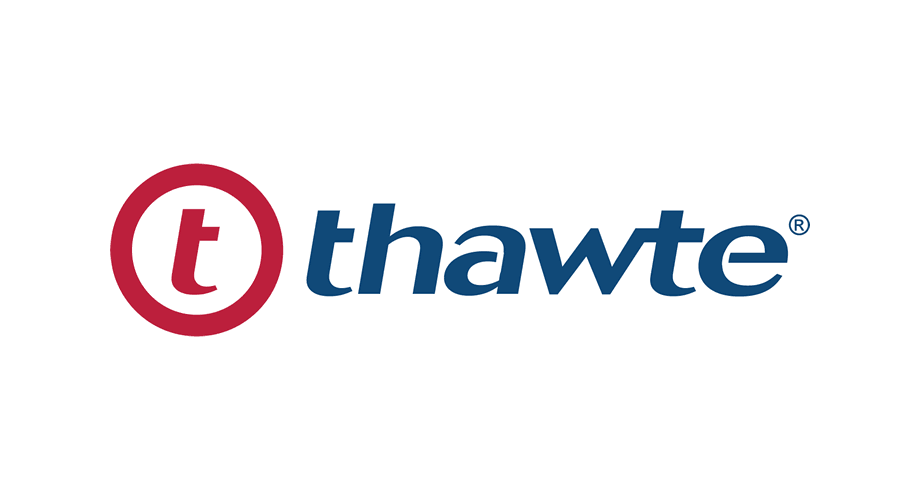 Thawte was also once under the Symantec group. But even now, it proves to be one of the best and affordable certificate providers with a market share of over 17.2%. It has certified over a billion websites in 240 countries until now.
Thawte has got excellent customer support and is compatible with all the major browsers. It also offers 256-bit encryption and certificate management tools so that your setting up is completely successful.
The cheapest plan starts at $149 a year while you can get an EV certificate for less than $600 a year.
6. Network Solutions

Network Solutions kind of resembles GoDaddy's business plan. Not only do they provide SSL certificates, but they also offer a range of other things such as domain names and e-commerce solutions.
The pricing is perhaps the most attracting point with the base plan that starts at $59.99 with a 2-year term for a single site. EV level is available from $403 that should be issued within five working days. With all this, you also get excellent round the clock support that includes online chat, fast issuance times and free reissues.
Final Words
Setting up a website isn't an easy task. You have to keep in mind multiple things to ensure your website runs smoothly and gets viewed by people. People should trust your website and this is why getting an SSL certificate for your website has become a necessity.
With our list of Best SSL Certificate providers you can trust, we hope that you find the best solution for your website.
Let us know your experiences in dealing with these providers. If your favorite provider is not listed above, please comment down below so that we can add them.