If you have your own blog that has comments enabled, then you're probably no stranger to criticism. We all know that it's preferred to receive good comments, but there are certainly practical benefits to constructive criticism. However, sometimes this criticism simply turns into hateful and abusive comments.
How exactly should you address these problems when they arise? Keep in mind that it's important to know why people leave negative feedback and also how to deal with it appropriately.
Managing Perceptions of Comments
1. Determine if the criticism is valid
Although it's never easy to hear criticism of our work, people offer negative feedback for many reasons. Some of them are valid but many are not. That person may be jealous of your success, mentally unstable, or simply having a bad day. Others criticize because that's their nature and may not know what they're talking about. It's also possible that they're seeing genuine problems and want to help you out.
Regardless of what category that person falls into, it's still a good idea to brush off pride and consider whether there is any legitimacy in their comments. Even the abrasive person may be saying something of value to you. If you want to improve your writing, then it's a good idea to understand if you can learn something from the criticism.
2. Determine if you should respond
People take widely different tactics when it comes to responding to criticism on their blog. There are certainly times when you should respond to criticism of your writing. For example, if you have been accused of plagiarism or any other inappropriate behavior, then it may be a good idea to set the record straight. In some cases, you may want to delete the comment, and that's certainly an option if the comment has been abusive.
In some cases, it may be best to ignore the comments. This is especially true if the person criticizing you only has critical comments and seems to be motivated to continue if you respond.
3. Take Your Time
When you first get negative criticism, it's tempting to fire back in anger. Words that are spoken though, can't be taken back. You can apologize later but any harsh comments are going to leave a lasting impact. When you consider this, it may prompt you to take your time before responding. Take note of how you feel when you first read through the criticism. If you're feeling strong emotions, then you're more likely to respond in a way that you won't respond.
If you do decide to respond, then it may be a good idea to write your initial thoughts on a word document. This will help you get out of your negative feelings but don't publish them! Take some time to step back and think about how you feel. Also, consider what would be the best way to respond. Even if you then decide to respond to the comments, your response is much more likely to be measured and reasonable.
4. Invite Friends and Family to Comment
When you're trying to improve on your blog, you want to get feedback from your peers. You may have a group of friends or family who can offer good criticism. Think instead of these individuals as fans and supporters. There are times when you should seek out criticism, but only from trusted sources.
The other good aspect of having your peers read your work is that they will be able to post responses to negative comments. You'll want to make sure that you return the favor to the people who support your blog. Make sure that you're also coming to their support when their own writing is criticized. This mutual support will build you with long-term partnerships.
---
Protect Your Online Privacy With Surfshark
[The VPN that we use here at Tech Arrival]
---
5. Fix the issue
Once you've gone through the steps of reviewing negative feedback, it's time to either forget it or to move on with your life. If one of your comments was that your blog was dated and irrelevant, you may be tempted to dismiss that comment altogether. However, after reviewing your blog, maybe you've found that your blog hasn't kept up with the times. You can then use this information to change the way that you blog. Maybe you need to update the way that your blog or maybe you don't. However, if you dismiss the opportunity to improve, then you're just hurting yourself.
Keep in mind that the criticism that is personal and hateful should simply be ignored. After all, your blog is not you. While you wrote the content, you are much more complex and interesting than a blog post could ever be. This doesn't mean that it can't be improved but you should take the criticism for your work and not yourself personally.
6. Don't Respond with Abuse
Although it's never easy to be the subject of abusive language and comments, this doesn't mean that you can respond in kind. It's actually going to hurt your reputation and blog more if you decide to respond in the same way. It's certainly understandable that you would feel hurt and a natural response is to give the same type of language back. However, you can actually cause harm to yourself.
This is why it's important to take a step back when you see haters online. They want you to respond with the same time of language and you'll actually be encouraging their behavior. Instead of falling victim to these tricks, make yourself stop with that automatic response. You can then follow these other steps when deciding how to best respond.
Dealing with the Haters
After you've determined that the criticism is simply someone who's out to get you, it's important to know how to handle these individuals.
First, consider who are the haters. Comments on a blog are usually left anonymously but they may provide some identifying information. Determine if you can figure out who that person is by the information that they provide. If the person has knowledge about you, it may be easier to determine their identity.
If you aren't able to figure out who they are, there are easy ways to find haters with the use of Spokeo. Spokeo is a reverse phone lookup that can be used to do a phone number search. If you don't have this information, you can also look at someone up from their address, email address, phone number, and name. Phone number lookup is a great way to determine if someone is anti-advertising your blog.
If you notice a pattern of haters on your blog, then you may want to take steps to find out the source of these comments. For example, you can often address anti-advertising directly. Keep in mind that this type of advertising is still advertising though.
Secondly, consider the volume and frequency of hateful comments. The occasional negative comment probably isn't worth taking the time to determine the source. However, if you notice that the comments are frequent, malicious, and potentially harmful to your blog, then it may be time to take action. Regardless of this article, look up anyone that seems dangerous or harmful to you or your blog.
Practical Steps
If you find that you're dealing with hateful comments on your blog, then you need to know how to handle the comments and negative feedback. These are a few of the practical steps you can take to deal with this negative feedback.
1. Ignore the comments
After all, most trolls and haters thrive from attention. If you decide to not engage with them, then you're giving them no reason to continue. When you have abusive language on your blog, it may be best to simply ignore it.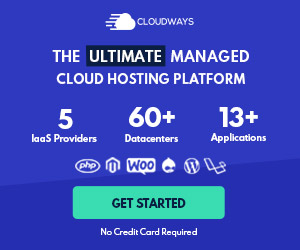 2. Kill with kindness
This isn't always the best solution. However, you may be able to defuse the haters with responses that are lighthearted and witty. By making them look ridiculous, they're going to be less likely to continue. Laughing it off is a good idea when possible.
3. Report them 
It may be troubling for you to block or report someone who is reading your blog but ultimately, their comments can cause more damage than good. Review if the blog is able to report or block certain people. Not all blogs have this functionality though.
4. Don't constantly read your comments 
It may be helpful to only read the comments at certain times. You can set up certain times to read through your comments. You don't want to leave comments for too long unattended. Instead of constantly reading the comments on your blog, read them on a scheduled basis to avoid causing stress.
Moving Forward
Ultimately, haters are always going to be a part of running a blog or website. They love to go onto people's blogs and spread harmful comments and rhetoric. However, this doesn't mean that you can't deal with them appropriately. This overview provides an in-depth look at understanding negative comments and how best to handle them. Use this advice to know how to best handle online trolling and other hateful comments.
About the Author:
Maguire Haigh is a marketing manager for Spokeo. He is interested in the latest technology trends, marketing strategies and business development. He also prefers traveling, exploring the world and meeting new people. Maguire has great experience in creating and editing articles on different topics.