Gone are the days when 3D printing was limited to high-tech computer software and applications. These days, 3D printing is becoming more common and developers have found excellent opportunities to develop excellent Android apps, which makes it very easy for you to print your 3D models.
Today, we present to you the Top 10 3D Printing apps you will need on your Android smartphone. Whether you are a novice or a professional, we are sure you'll have a great time exploring and using these apps.
List of Best 3D Printing Apps for Android
1. Thingiverse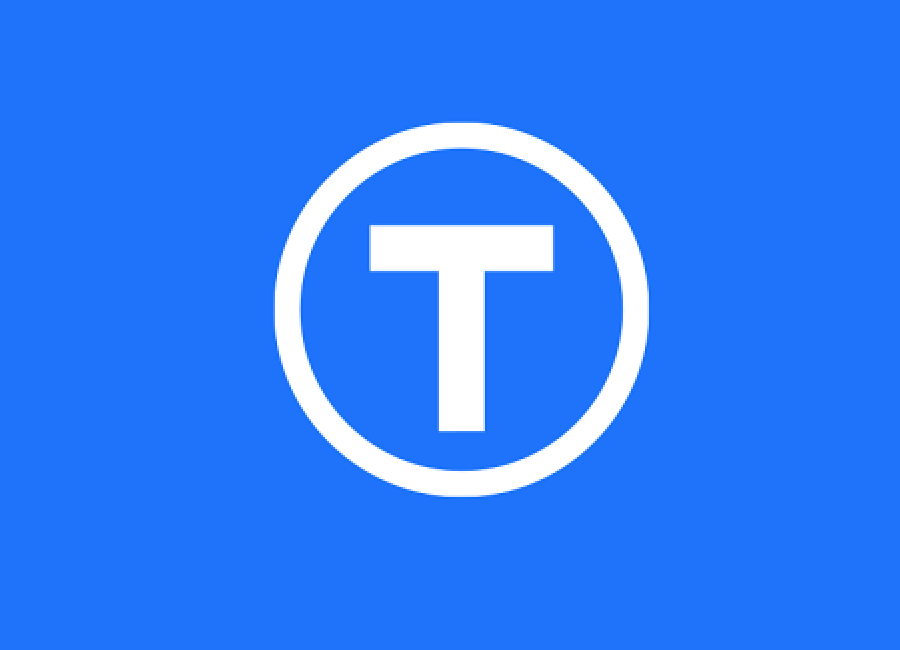 Thingiverse by Makerbot is a community that is created for discovering, making, and sharing 3D printable things. Thingiverse boasts of being the world's largest 3D printing community and hosts hundreds of thousands of 3D models which you can print easily on your Android Device.
Users can share the 3D models they've created in this community. Other users can also use the existing 3D models and remix them to create their own version. You can like items, add them to your collections and quickly share them with your social networks or email. You can also view collections and comment on your favorite designs. 
Thingiverse encourages such community activities and is, therefore, one of the best apps, if you're a 3D model enthusiast.
2. MyMiniFactory
MyMiniFactory is another community-driven application where designers can share their free or paid 3D designs. Unlike others, this application guarantees the printability of their files. MyMiniFactory has got over twelve categories of objects – Toys and Games, Props and Cosplay, Fan Art, Education, Jewellery, Gadgets, board games, and tabletop, Home and Garden, Fashion and Accessories, Spare Parts, Sports and Outdoors, and Upcycling.
With this application, you can search and browse 3D printable objects, like or save them into collections, follow your favorite designers in the feed, and even control your 3D printers.
MyMiniFactory is also home to the largest collection of 3D scanned statues and artifacts from around the globe – the Scan The World collection. This was an initiative done to preserve cultural heritage through 3D printing. The app hosts more than 60,000 3D printable files and objects, and a community of 270,000 users.
---
Protect Your Online Privacy With Surfshark
[The VPN that we use here at Tech Arrival]
---
3. AstroPrint
If you're reading this article, chances are that you already own a 3D printer. But printing 3D models through it is a very hectic process, especially if you have no previous technical expertise. For starters, one would have to navigate to 3D designs on a web browser, search for a design, download a design, slice that design, then upload the GCODE to a 3D Printer to start the print.
AstroPrint does all of that in a jiffy! It works by taking a user's uploaded STL file, adding supports, slicing it, and saving the g-code in the user's account online. The user can then access, download, modify, and print their models wirelessly via their 3D printer.
AstroPrint is a cloud-based platform and thus, all your saved designs are available in your mobile, tablet as well as your computer.
4. Printoid for OctoPrint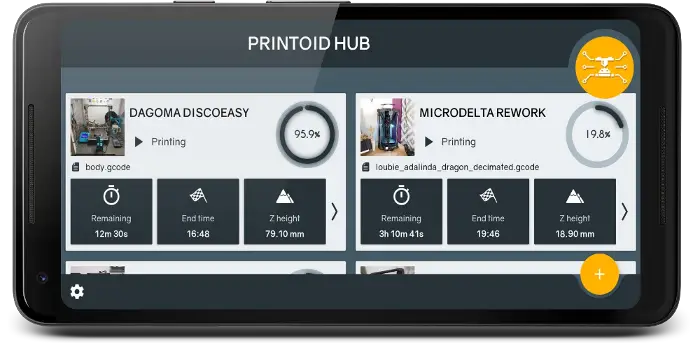 Printoid is one of the very powerful systems to manage 3D printers. It works with OctoPrint. OctoPrint is also a 3D printing managing system which is installed on a set-top-box such as Rasberry Pi. When you connect it to a traditional 3D printer, it will enable network access and control of the device, manage print files and much more. 
Printoid replaces the traditional interface with one that's far more powerful. Printoid comes in two versions – Pro and Premium. Both the versions provide the basic features such as to control the 3D printer, such as loading files, starting and stopping prints, receiving notifications when complete, etc., there are additional features. 
The Pro version includes two-camera streaming live video from your 3D printer when it's operating, a 2D visualizer for previously sliced GCODE files, a 3D visualizer for both GCODE and STL files, and unlimited print profiles for multiple printers and Octoprint servers. 
The Premium version offers features like keyboard capability, for devices with attached keyboards, widgets for print progress and control, as well as several other features. It also allows for customization for a business, perhaps to include logos and more. 
5. OctoRemote for OctoPrint
OctoRemote is another remote control application for OctoPrint. Just like Printoid, it is a native application designed to put an intuitive OctoPrint interface onto your phone or tablet. 
With OctoRemote, you can control and monitor multiple 3D printers through OctoPrint servers, upload and download files, control and monitor the hot end and bed temperature of your 3D printer.
---
Protect Your Online Privacy With Surfshark
[The VPN that we use here at Tech Arrival]
---
You can also keep an eye on the printer with the webcam viewer, move the print head and control the extruder and add custom controls with inputs and sliders. It might not have as many features as Printoid does, but it is still a quite useful app if you have OctoPrint.
6. MakerBot
If you happen to own one of MakerBot's 3D printers, then this app is perfect for you. The application allows you to access everything MakerBot from your mobile device and prepare digital designs for 3D printing.
All you have to do is to add any 3D model file stored to your MakerBot Cloud Library, then use MakerBot cloud servers to optimize, scale, and slice your design for 3D printing, layer-by-layer.
You can also use MakerBot Mobile to monitor and control your MakerBot Replicator 3D Printer from anywhere. This means you can keep an eye on what's on your build plate, pause, cancel, and even start a print without being near your printer.
7. eDrawings
eDrawings is a CAD viewer that lets you view native eDrawings files as well as assemblies and drawings files. It is an email-enabled communication tool which dramatically eases sharing of product design information among its users.
With eDrawings, users can load and send files via email to collaborate more effectively with everyone involved in product development. This includes people who are not regular CAD software users to interpret and understand 2D and 3D designs.
The free version lets you open 3D (EASM, EPRT, SLDASM, SLDPRT), 2D (EDRW, SLDDRW) and associated files from any source such as email attachments or cloud storage services. The Pro version adds the ability to measure your designs, view cross-sections of your models in XY, YZ, or ZX directions, create markups in your designs, including text notes and freehand notations and more.
8. SketchUp Viewer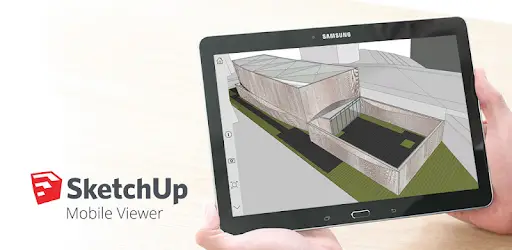 SketchUp Viewer is another application that is a repository of thousands of 3D models. You can also create and share your own projects in the warehouse of 3D projects. With SketchUp Viewer, you can open or download models directly from 3D Warehouse, Trimble Connect, and Dropbox. You can also open models using Android's 'Open With' feature, for example when opening. SKP files sent as email attachments.
---
Protect Your Online Privacy With Surfshark
[The VPN that we use here at Tech Arrival]
---
The application also supports Android's Storage Access Framework, making it easy to open models from Google Drive and other file storage apps. You can even view your 3D models in Augmented Reality. The app has Select tool and Entity Info panel from where you are able to get information about edge lengths, the area of faces, volume of solids, and component and group definitions. 
You can also control the look and feel of your model by adjusting Edge and Face styles, including X-ray mode, along with toggles to control the visibility of Hidden Geometry, Section Planes, Section Cuts, Axes, and Watermarks.
9. GCodeSimulator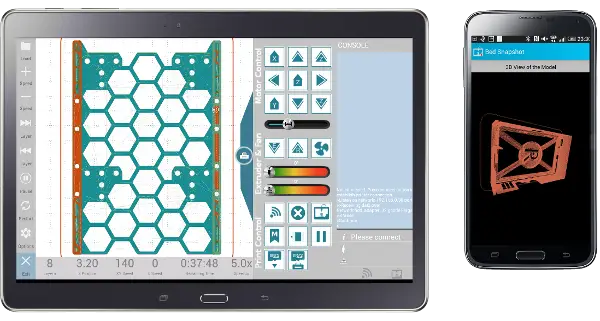 GCodeSimulator is a 3D printing simulator which tells you how your print will look like, allowing you to check your print upfront, making it easier to spot errors and fix them instead of wasting filament. It can even connect to your 3D printer using USB-OTG cable (or Bluetooth) to control the printer.
The printer control panel provides the most important printer controls you'd need for manual operations. This lets you use your Android device as a touch screen for your 3D printer. The application recognizes the print speeds and simulates the print in real-time, but can also speed up the simulation if required.
Each layer in GCodeSimulator is painted in a different color to see how a layer overlaps with the layer below. This lets you visualize any errors, if present, and lets you fix them.
10. GCodeInfo
GCodeInfo is an analytical app that shows all the details about your 3D print model files (gcode). The applications let you know about various parameters such as cost, print time, length of filament needed, layer height, number of layers, etc.
The application thus helps you to optimize the print time of your 3D Model and have real-life statistics of your projects.
Final Words
This year we're seeing a revolution in the ways we manufacture products. With 3D printing becoming more common and mainstream, these applications redefine the mindset of consumers and common people. 3D printers are becoming more affordable and we don't see why you can't print your own 3D printed design today itself.
---
Protect Your Online Privacy With Surfshark
[The VPN that we use here at Tech Arrival]
---
To sum it up, these were the Top 10 3D printing apps for your Android device, which let you browse, control and print your favorite 3D models. Happy 3D Printing!