Christmas is nearing and if you are like us, you have already scoured the internet looking for Christmas ideas for your friends and family. Getting the just-right gift for your near and dear isn't easy but hopefully, with our top 5 Christmas Tech Gifts guide below you will find some inspiration just in time!
List of Best Christmas Tech Gifts
1. DJI Mavic Pro Drone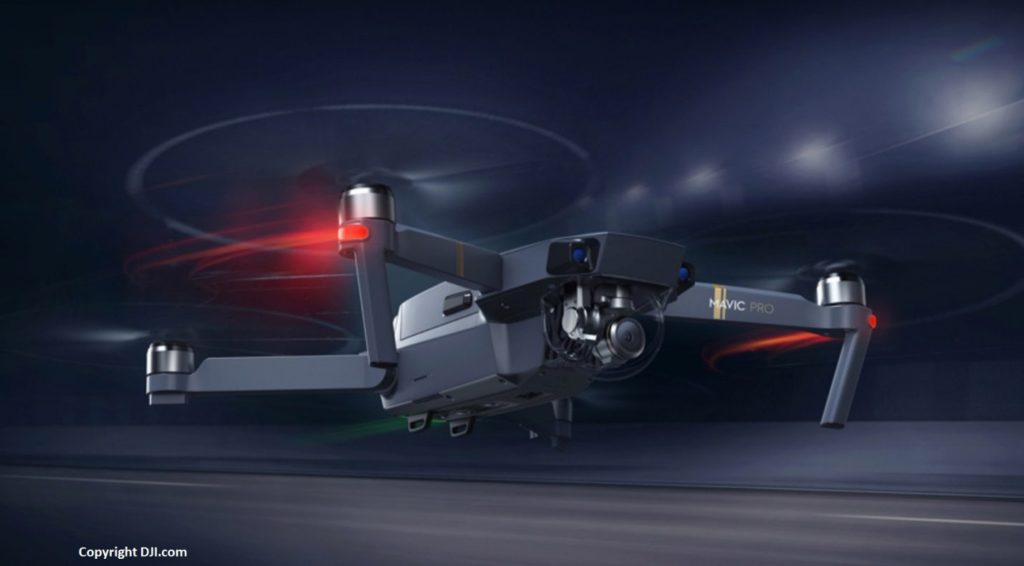 One of the DJI series of drones would top just about anyone's list, with Mavic Pro striking the best balance that simply delivers amazing results in all aspects of its capabilities. This highly portable little brute would send just about any gadget or tech hobbyist off the charts with happiness if they found it in their Christmas stocking? Viewing, flying, and working with this beauty also makes it much easier to understand the phenomenal demand for it, possessing a spec sheet that certainly ticks all the right boxes have kept it at the top of the desirability charts ever since its arrival a couple of years ago.
Today, there are a few excellent drone manufacturers compete to keep or improve their position in the burgeoning market for drones, offering products covering all price ranges. However, one tech developer absolutely dominated this field over the past couple of years with the unmatched build quality and feature-rich packages of its drones keeping its way ahead of its closest competitors.
DJI is that company, and despite not being the top of the range model for the company, the Mavic Pro offers the singularly most impressive package of all the current compact drones, hugely feature-packed in a fully portable package of unbelievable build quality saw it establishes a massive lead over its competitors which is not only maintained but extended with its latest edition.
The company since its inception established a reputation for offering the best sky-borne drone cameras on the market. The DJI Mavic Pro boasts 31 min fly time, 8km transmission range with video, Active track and a top speed of 72 kph in the sport mode.
2. Samsung QLED Series TV

One of the hottest tech gifts this year is the Samsung 65Q6FN QLED TV, and for those on a holiday budget, it is one of the more affordable QLED TVs offered by Samsung. Its LCD displays are highly optimized boasting 4k resolution, and for that, for techies is plenty to get excited about.  If you are one that prefers well-made televisions, Samsung is one of the best and known for building a strong performing and elegant looking TV, and that makes it high on the list to consider purchasing.
It boasts a 120Hz refresh rate, 4K resolution, solid HDR support and some wonderful features such as content that combines streaming options and live TV as well as built-in voice-assistant technology. However, it is its premium features that really propel it to a new level. This is thanks to its advanced color and brightness, audio capabilities, attractive design, and HDR support. It is also perfect for use with Smart TV VPN's such as PureVPN, and that is another compelling argument to support its purchase for the techie on your holiday gift list.
3. Fast VPN Like PureVPN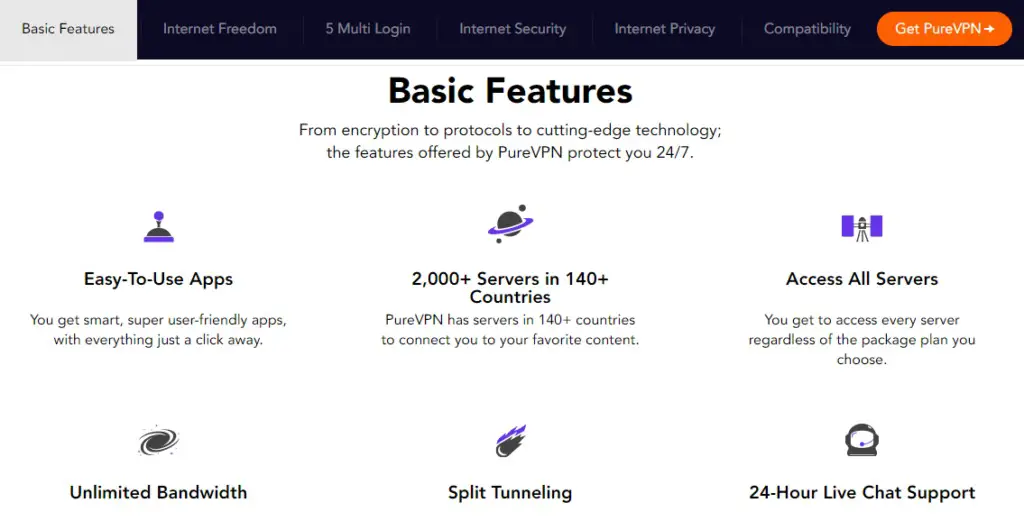 One of the latest gifts may be unconventional to some, but for those who have a loved one, or special someone that spends a large amount of time online, a VPN is one that not only fits the bill but one that affords them a level of protection that is a must. PureVPN is one of the highly recommended VPN, and while there are many others in the market, what separates it from its competition is the multiple easy-to-use apps, and while for some that not be the most compelling argument, for the less tech-savvy, it is a strong component to that argument.
The most relevant features of a VPN is its speed. PureVPN has designed their network, and subsequently, all of its serves with a 1Gbit connection speed and that makes them one of the fastest VPN's on the market.  When you add that to having access to 2000 plus servers in over 140 countries, unlimited bandwidth and the ability to browse and download and have no restrictions when it comes to VPN streaming, it only adds to the value and affordability PureVPN provides.
While most holiday gifting is personal, for business owners who are considering business VPN's, the 24-hour support is ideal, especially for those catering to a global marketplace.  The added ability to carry out P2P file sharing and remain safe from the prying eyes of hackers only increases its value and with unlimited server switching, the question of security is evaporated.
---
Protect Your Online Privacy With Surfshark
[The VPN that we use here at Tech Arrival]
---
4. Samsung Smart Fridge

If you are a foodie, the Samsung Smart Fridge is a must-have, especially for those with a passion for gourmet cooking who rely on ingredients retaining their freshness, and ultimately, their flavors. Most people who are in the market for a new fridge find the sheer selection overwhelming and distinguishing between the options can be, for some, a stressful time, especially considering new appliances are often one not planned.
However, the Samsung Smart Fridge is one well-worth considering, especially if you lead a busy lifestyle, either due to family obligations or with professional obligations that often leave you little time for meal preparation, let alone grocery shopping. Its main appealing aspect for techies is its 21.5-inch interactive touch-screen that is front and center, and its other is its space as it has all the room you need and more. It includes other features such as a filtered water dispenser and icemaker as well as a convenient freezer drawer.
While some of those are standard in today's fridges, the real value comes from its smart capabilities. That includes voice-control, in-fridge camera, and the Samsung Family Hub which really puts the Samsung model in a world of its own as it allows you plan your meals quickly thanks to the cameras located inside the fridge that allows you to view what's inside on its 21.5-inch interactive touch-screen.
It affords busy families the ability to connect via the monitor, leave notes, create multiple digital calendars for mealtimes, sync your fridges audio with Spotify, create memos and post drawings that can be uploaded directly from your smartphone, watch television during meal prep times and more.
When it comes to flexibility for a busy lifestyle, this is one buy well-worth the investment.
5. Amazon Echo 2nd generation

A must for the true techie. Amazon Echo generation 2 is an Alexa enabled voice control device that lets you connect anything from your Samsung Smart Fridge to your new QLED Series TV and your speaker system by voice control.
With Echo, you can connect to music services like Spotify, set alarms and timers, read the news, call and message to truly "smartify" your home.
Directly connected to Amazon you can order groceries, new smart tech gadgets by simply uttering the words "Alexa order". Echo hears you from any direction even while music is playing, and you are one step closer to getting that Star Trek feeling in your home.