The ability to share files is an important aspect of storage and computing. With such a huge amount of mobile phones, it's important to develop infrastructure around devices having this ability. Fortunately, we already have great applications for your Android device, which facilitate seamless transfer of data between multiple devices.
List of Best File Sharing Apps for Android
1. JioSwitch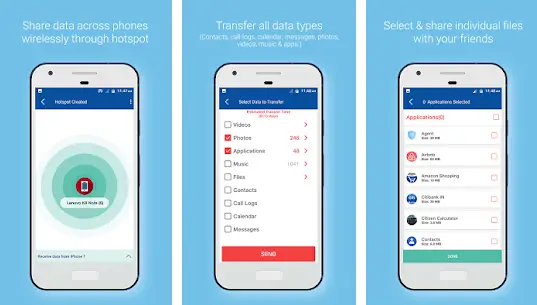 JioSwitch is one of the best file sharing apps. It is available for both Android and iOS and is developed by Reliance. Wifi or hotspot is used to transfer data between two devices. It can not only transfer data between two Android devices, but you can also use it to transfer data to an iPhone. The application has no limit on the size of the transfer, and the process is quite fast, so you can virtually transfer a large amount of data pretty quickly. The app also doesn't have any ads, unlike other applications of the same category, which is a great thing.
2. Files Go by Google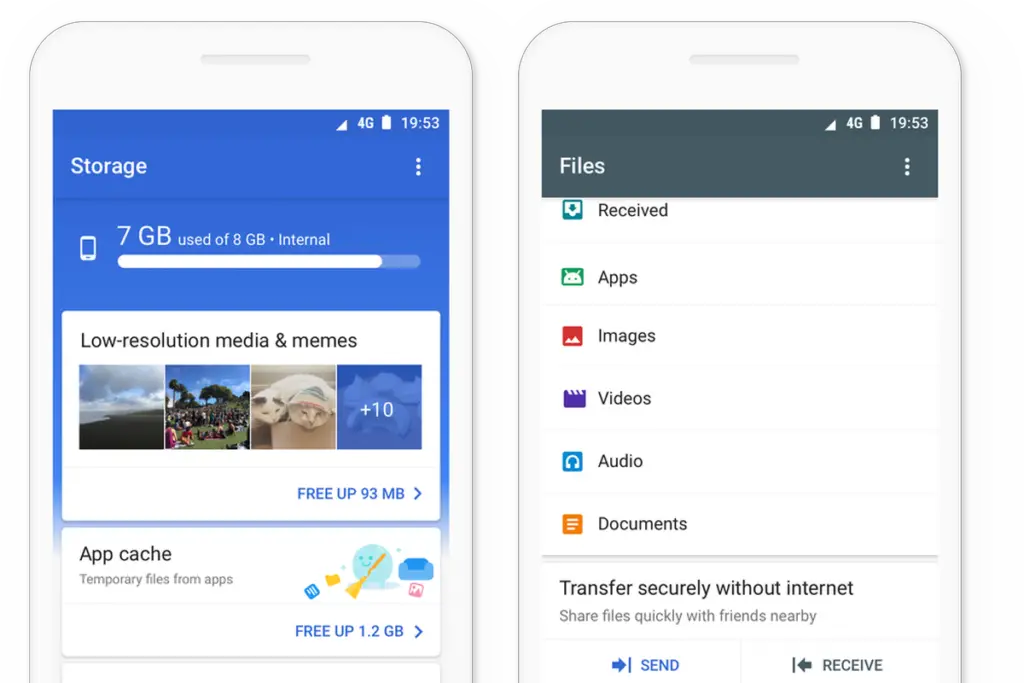 Files Go is actually a file manager app by Google itself. But it does a lot more than just tell you where your files are located at. It can help you free up space on your Android device very easily. The app suggests you to delete old photos, duplicated photos, erase unused apps, clear cache, and more.
Since Google made this app, the search is quite intelligent as well. You can quickly get access to the files you want to search for as Files Go uses filters instead of folders to search. But the main feature we will be talking about is the file-sharing feature. You can share your pictures, videos, documents, apps, and more with other phones having the same app. Google claims that it can achieve transfer speeds of up to 480 Mbps. The app also features encrypted sharing of files over WPA2 encryption that provides better and more secure transfer of files. Other features include cloud backup, SD card backup, and more.
3. Xender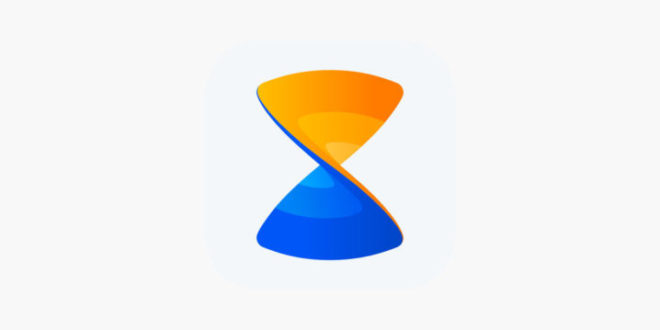 Xender is one of the most feature-rich and comprehensive file-sharing apps. It can transfer your photos, videos, music, apps, and more without using the internet over wifi or hotspot. Every file type is allowed for sharing, and there is no limitation on the size of files. There's also support for cross-platform sharing between Android, iOS, Tizen, Windows PC, or Mac.
Other than file transfer, there's also a built-in media player included with the app which can play the media you've received. There's also a small file converter that can convert your videos into mp3 files.
4. ShareMe (Mi Drop)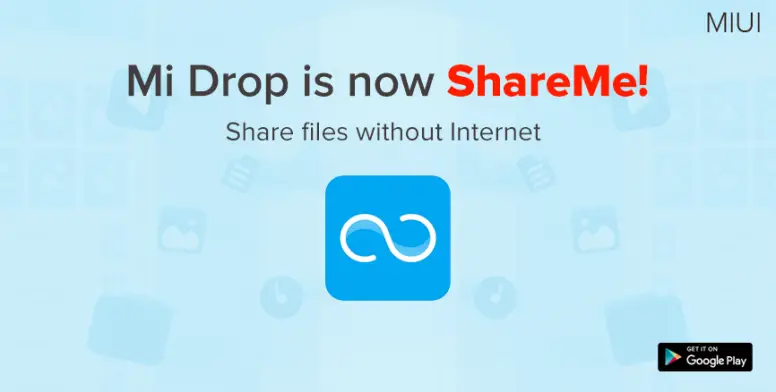 As the name suggests, this app is created by Xiaomi but is also available for other Android devices. The app is ad-free and has a very clean and intuitive user interface. The application works similarly to the other apps by using your wifi or mobile hotspot, although it doesn't need the internet to do so. ShareMe sorts out different files under different categories such as apps, music, videos, and more, which makes it easy for you to navigate once you receive the files. Transfer speeds are fast, and it doesn't have a limit on the size of the file you are allowed to transfer.
---
Protect Your Online Privacy With Surfshark
[The VPN that we use here at Tech Arrival]
---
5. SHAREit
Chances are, you already know about this app. Shareit is perhaps the most commonly known file transfer app and a default choice for millions of Android users when it comes to data transfer between devices. Other features include an excellent media player that can play local as well as online content. There's also a specially curated music playlist that shows you all the trending songs in your region, and you can save them offline as well.
6. Portal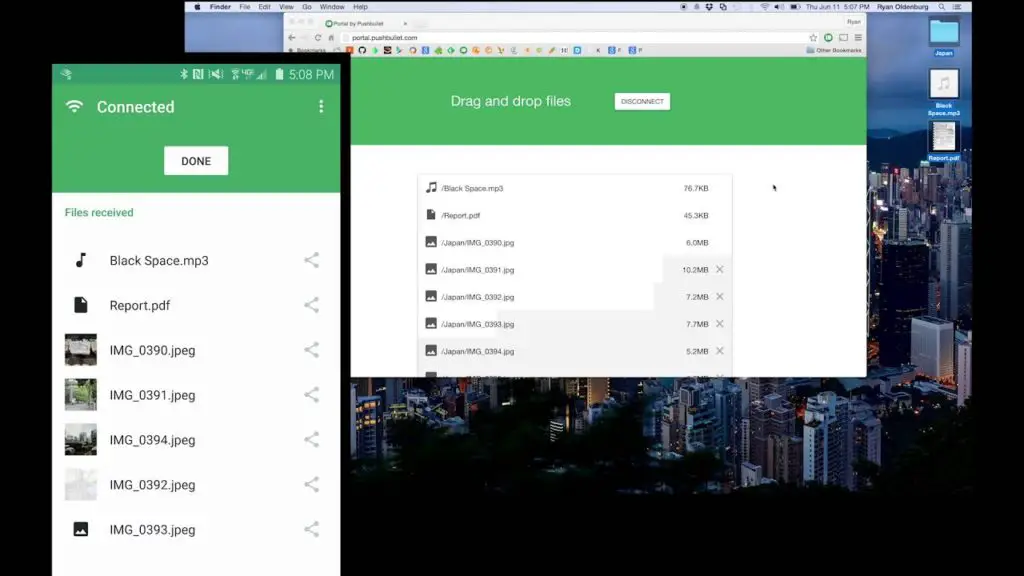 Portal is one of the great apps if you frequently transfer files from your Android device to your PC. You can transfer individual files, multiple or even folders at once. There are also no ads on this app, which is a great thing for users. On PC, you don't have to install a separate application or software. You just have to scan a QR code by going onto their website, and that's it. The transfer feature is as simple as drag and drop, and it is also very fast. Devices running above Android 5.0 can save media on removable SD cards as well.
7. AirDriod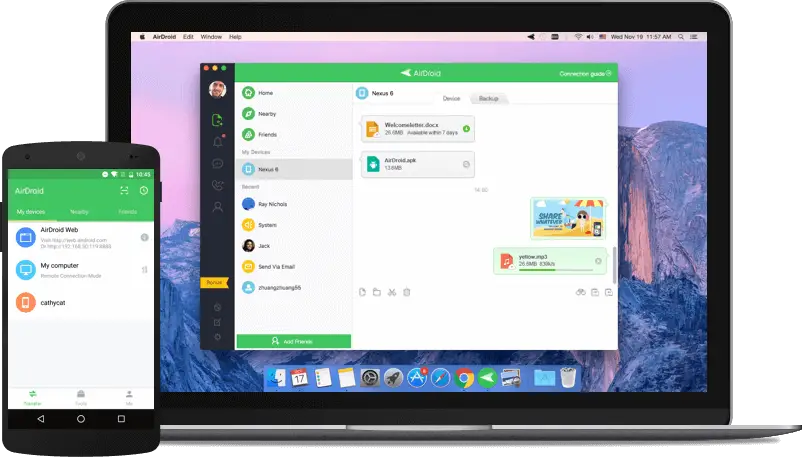 AirDriod is another excellent app for Android and PC enthusiasts. The application helps you to access your PC using your Android device remotely. All of your calls, messages, and other notifications will be displayed on your PC, which helps you to concentrate on the big screen instead of constantly checking your phone. Using this app, you can quickly transfer files from PC to Android or vice versa. The app not only works with Windows PC, but you can use it on your Mac or Linux computers as well. There is also an option to backup your photos, videos, and other files using this app, which can be done wirelessly. There's even support for sharing the clipboard between your phone and PC!
8. Zapya
Zapya is one of the fastest file sharing apps for Android. If you want to share some files with multiple people, that is where Zapya is the best. You can create a group and add multiple people by scanning a QR code and then share files to all those that are connected easily. It can share bulk files with just a few clicks. Also, you can share large files as well since there are no limits to the file size allowed for sharing. It also supports backup and restores features, which will help you move data between your new phone and old phone. The "install all" option helps you to install all the APKs you have received with just a single tap.
9. Send Anywhere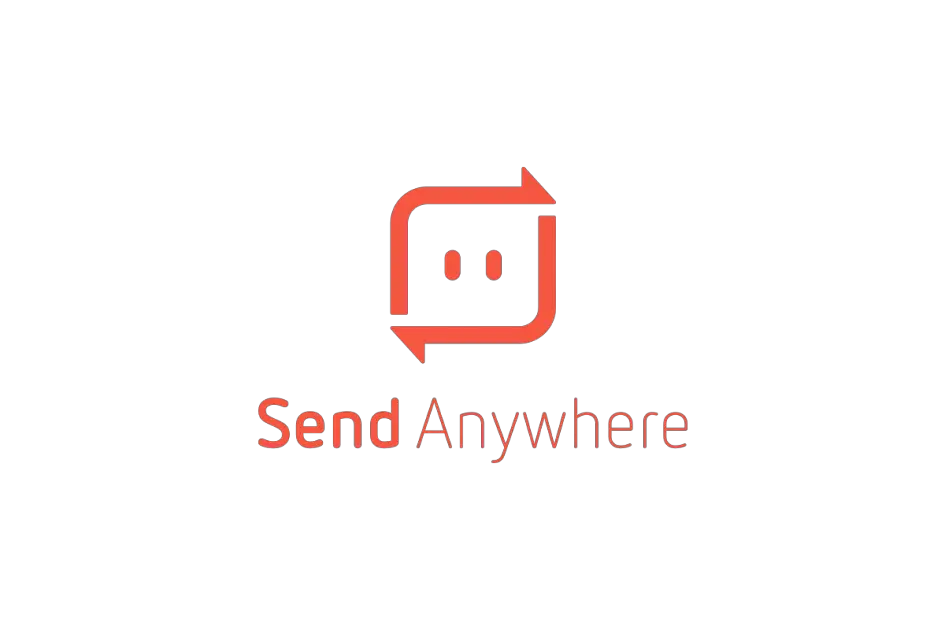 Send Anywhere is one of the most secure file transferring apps we have come across. It can easily transfer a file without altering the original properties of that file. The file transfer occurs securely with the help of a six-digit key, which both the sender and receiver have. The app uses Wifi Direct for file transfer, which ensures a faster and secure process. There's also 256 bit reinforced file encryption for even more security. Send Anywhere can be used for cross-platform file transfers as it supports iOS and PC other than Android as well.
---
Protect Your Online Privacy With Surfshark
[The VPN that we use here at Tech Arrival]
---
10. Firefox Send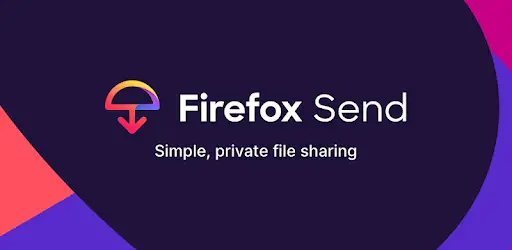 Firefox Send is a relatively new file transferring app from the makers of Firefox browser – Mozilla. The app is currently in the beta stage, but it manages to work just fine. To download this app, first, you need to create a Firefox account and sign up for the beta entry. Once you get invited, all you have to do is download the app and start transferring files. Since Mozilla created the app, the main focus of it will be privacy and security. The app description claims to transfer files "with end-to-end encryption and a link that automatically expires. So you can keep what you share private and make sure your stuff doesn't stay online forever." There's a limit on the file size you can transfer at a single time, which is 2.5 GB. But if your primary concern is how private your files should be, then this app is the best for you.
11. TrebleShot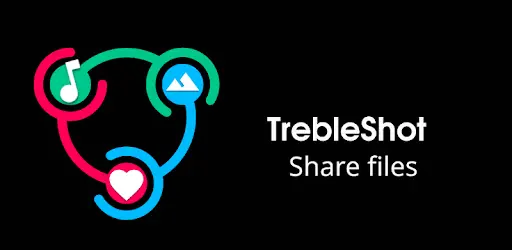 TrebleShot is an opensource Android app, but its functionality is limited to the Android environment only. It means it doesn't work cross-platform like the rest of the applications on this list. The app is quite lightweight and works flawlessly even in low-end mobile phones. Perhaps the best feature of this app is the ability to pause and resume transfer even if something went wrong. You don't have to start the transfer from the beginning. You can also share folders with the app with just a single tap. Advanced features of this application include network change handling, choosing network after speed measurement, and more.
12. EasyJoin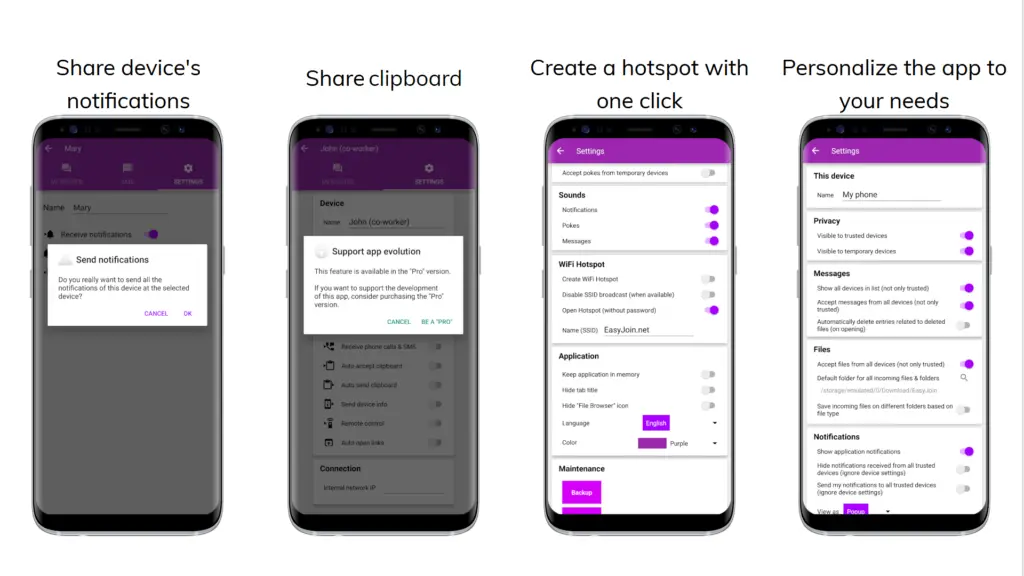 EasyJoin is not just any ordinary file sharing app, but it is more like a communication system for your Android device. You can connect your phone with your PC over the local network and make phone calls, SMS, and more using your computer. EasyJoin transfers your data super fast and secure, with support for an end to end encryption. It can even transfer whole folders without any transfer size limit. Peer to peer messaging to devices in your network is also available without needing the internet. This app can also be used as a remote control and control media on your computer using your phone.
Final Words
So these were the best file sharing app for your Android device. Some are simply file sharing apps, while others offer much more than that. We hope you have found the best application that is suitable for your needs. Let us know which apps you used in the comments below. Also, if your favorite app isn't mentioned above, comment down below, and we'll surely check it out.