Are you a beginner at blogging?
If yes then I am sure that in the beginning, you don't want to buy a hosting service. This is because you are not sure whether it will be a good investment or not. To be honest, a long time ago when I started Tech Arrival, my judgment was clouded by the same questions. But don't worry I have got a solution for you.
Here I am going to mention some of the best free WordPress hosting providers to begin your WordPress blogging journey. You can try any one or all and choose that is best for you.
List of Best Free WordPress Hosting Providers
1. x10hosting
This is the hosting provider that most probably you will not have heard a lot. Its name is x10hosting. It provides you unlimited space and unlimited bandwidth for your website/blog. Also, it provides various additional features and services like:
Email Management: You can configure email addresses with your custom domain name. You can access these email accounts via Cpanel or use any 3rd party client. Emails can also be automatically forwarded to the desired email address.
Domain Management: With a User-Friendly DNS management, you will have an option to customize all the domain DNS settings using advanced configuration. You can also add subdomains, setup add-on domains, and parked domains. Domain redirection (including wildcard) is also supported.
File Management: You can manage your website files using the online file manager or you can set up FTP access to use it with any other third-party software.
Database Management: You can create SQL databases for your website and easily manage them using phpMyadmin.
Free CloudFlare CDN & Security: With the x10hosting integration with CloudFlare, you can set up your site with CloudFlare without any manual configuration just in a single click. This will significantly boost your website performance and will also add an additional layer of security.
One-Click Install: Using one-click installer you can install hundreds of scripts and cms without any need to execute things manually.
Quality Support: If you find any problem with the services that x10 offers then you can create a support ticket and it will be resolved soon.
After signing up to x10hosting, you have several CMS options to install for your website your blog. WordPress is one of the best CMS we have come across, and we are using it on Tech Arrival. You can check out our guide on how to setup & create a WordPress blog.
Drawbacks:
With advantages, it also got some negative points and disadvantages. But if you compare with the service that they are providing, it is quite negligible.
Sometimes their servers are down, and your website/blog will not be accessible. Then sometimes you need to inform in its community forums. (It Will Be Resolved Soon)
The solution of the above drawback is to get Premium X10hosting whose servers are having 99.9% uptime.
Warning – Your site must have solid contents to avail free hosting. See their rules.
After done with free hosting, then you can buy premium web hosting.
2. DigitalOcean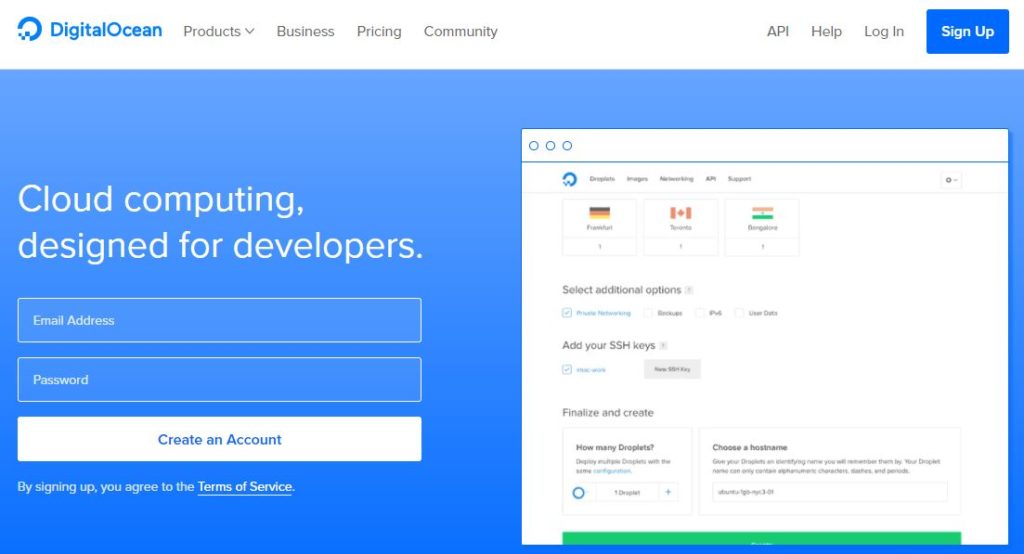 You will be thinking that I am crazy because this is one of the most used VPS hosting used by professional developers. But you can get up to 20 months free just using simple tricks.
For Students
If you are enrolled in any university, college or school. You can join GitHub education program and get 50$ free credits on DigitalOcean and also many more freebies.
If you just get started with the lowest $2.5 per month droplet then the credits will last you approximately 20 months. What do you say?
For Others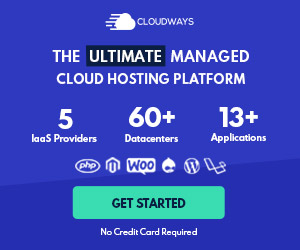 You can also get free 10$ credit on DigitalOcean by signing up using this link. On the lowest plan, it will last you around 4 months.
Conclusion
So that was all about the free hosting that you can get for your WordPress blog. Let us know what you think about them and let us know if I forgot to include any major free WordPress hosting provider in the above list.
PS: Don't forget to mention your favorite free WordPress hosting in the comment section below.
Have a great day!