If you own a WordPress website, you know how essential role plugins play for your website. They are essentially PHP snippets that increase the functionality of your website. While setting up your website, you might need some great plugins to give you a head start. We dug in and prepared a curation of 17 Best Free WordPress Plugins that will serve and improve your website drastically.
List of Best Free WordPress Plugins
1. Elementor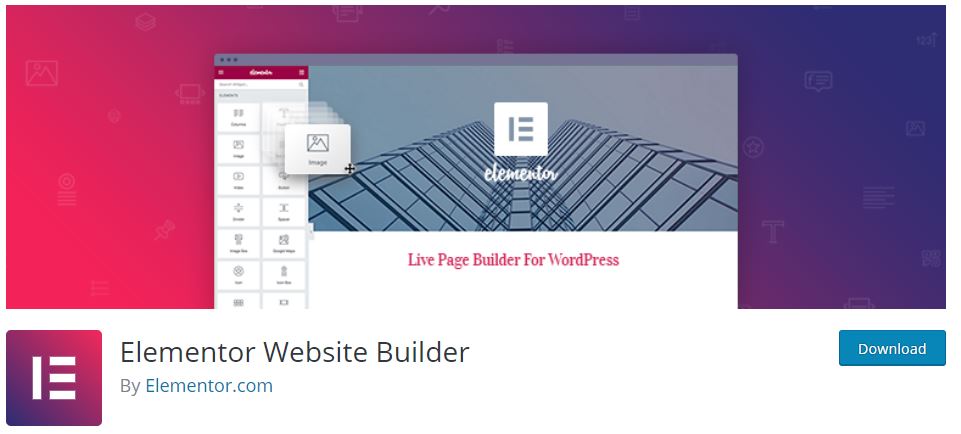 Elementor is a website builder with an exclusive toolset that lets you create your preferred type of responsive website in a new way. It is different from the traditional way of website building and features a drag and drop approach. You drag and drop various kinds of widgets to build your website. You can change and modify every aspect of your website from different font sizes, padding, and margin per device, to reverse column ordering.
Elementor bridges the gap between frontend and backend by letting you simultaneously work and see what your website looks and functions like. It features various design elements such as Box Shadows, Background Overlays, Hover Effects, Headline Effects, Animations, Shape Dividers, Gradient Backgrounds, and much more. Just like the new WordPress editor, everything in Elementor is made up of blocks as well. You can combine over 300+ types of blocks to create templates and even reuse them in various sections of your website. There's a lot more you can do with the Pro version, but even the free version is not limiting in terms of features.
2. RankMath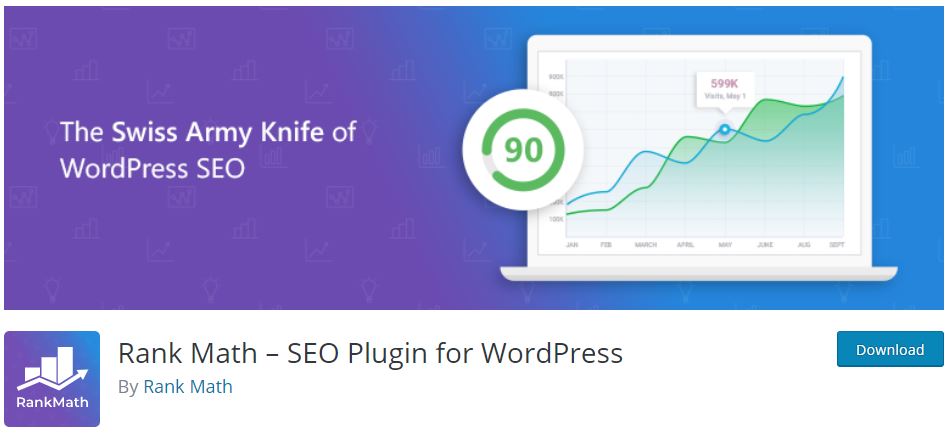 RankMath is a Search Engine Optimization (SEO) plugin that lets you optimize your content by suggesting you best industry-wide practices. You can easily customize essential SEO settings, control which pages should be indexable and how you want your website to appear in Search with Structured Data. It contains 15+ modules that you can configure based on your requirement.
RankMath lets you measure and track keyword rankings so that you can always post relevant content. You can also run a detailed SEO analysis that can be identified based on 30 factors. If you are using another SEO plugin, RankMath also lets you migrate from that with a single click. The plugin supports rich WordPress snippets and Schema types. It is compatible with both Gutenberg and Classic Editors on WordPress.
3. Wordfence Security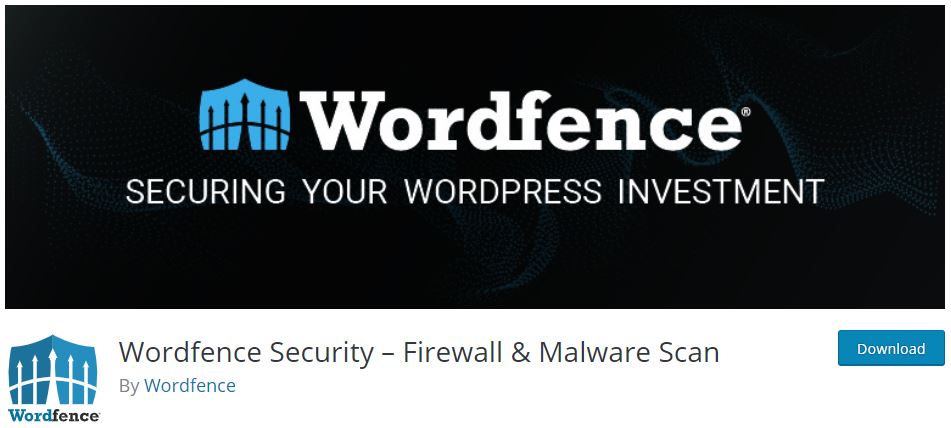 As the name suggests, the Wordfence Security plugin is a firewall and security scanner specially made for WordPress. Its Threat Defence Feed makes it possible to equip Wordfence with the latest firewall rules, malware signatures, and malicious IP addresses it needs to keep your website safe. It also has 2-factor authorization and a suite of additional security features.
The malware scanner checks core files, themes, and plugins for malware, bad URLs, backdoors, SEO spam, malicious redirects, and code injections. It also lets you compare your core files, themes, and plugins in the WordPress.org repository. It can also check their integrity and report any changes to you. The plugin also scans your website for known security vulnerabilities and notifies you of potential security threats if a plugin has been closed or abandoned.
4. EWWW Image Optimizer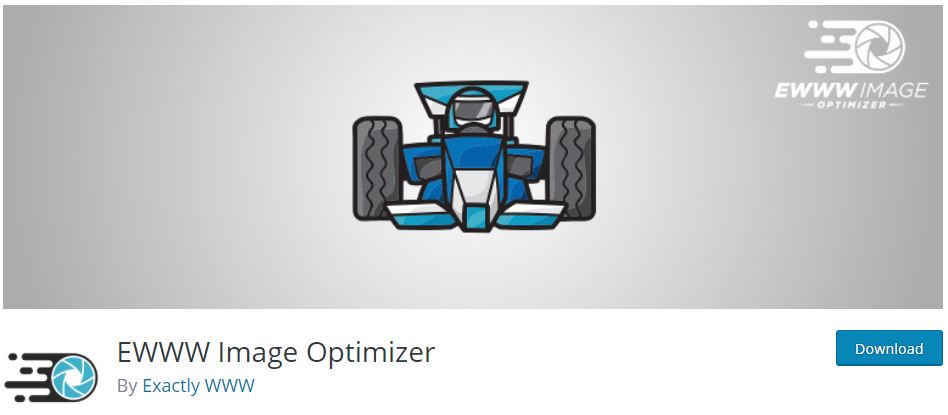 For any website, images are super important since they are responsible for most of the page's size. It is equally important to optimize them so that the page loads fasters and visitors don't bounce back from your website. With EWWW Image Optimizer, you can optimize all the existing images on your website and let the plugin take care of your new image uploads.
EWWW IO is perhaps the only plugin that lets you optimize images using your server using tools like jpegtran, optipng, pngout, pngquant, gifsicle, cwebp, etc. However, you can choose to let the plugin handle the optimization on its servers as well. The plugin automatically compresses images, scales them to fit the page and device size, and converts them to the next-gen WebP format. You can even generate WebP versions of your images with the Bulk Optimizer and deliver them to supported browsers.
5. Jetpack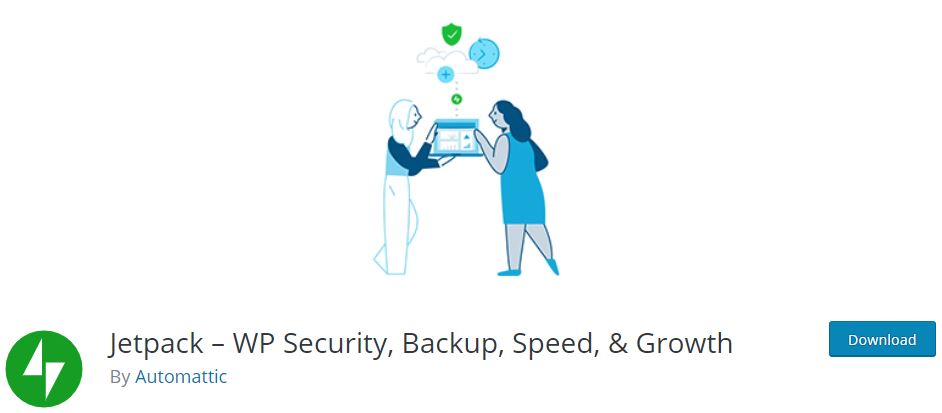 Jetpack is perhaps an all in one plugin package that includes performance, security, backups, tracking, and more. It can do real-time auto backups and easy restores, malware scanning, and spam protection for security. For performance, Jetpack has partnered with Google AMP to provide you with the best loading speeds on mobile devices.
The plugin also features advanced stats and analytics that will help you understand your website visitors. It also helps you auto-publish your posts on social media. With PayPal and Stripe integration, you can also collect payments super easily. You can also use the Jetpack Ad Network to generate revenue. Design tools include themes, contact forms, image gallery, and more that you can add to your pages. It also supports a host of other third-party integrations.
6. AMP
The official AMP plugin lets you set up AMP irrespective of whether you are a beginner or a professional. The plugin can automate the process of generating AMP-valid markup as much as possible. It also provides useful validation tools that include mechanisms that can identify, contextualize, and resolve issues caused by validation errors in AMP.
AMP also provides development support for advanced users and developers to build AMP-compatible ecosystem components for websites and solutions based on it. It takes care of mobile redirection, AMP-to-AMP linking, and generation of optimized AMP by default (via PHP port of AMP Optimizer). It contains some template modes such as standard, transitional, and reader to apply on your website according to what you prefer. Since AMP is still a development project, you can also further contribute to it.
7. Contact Form 7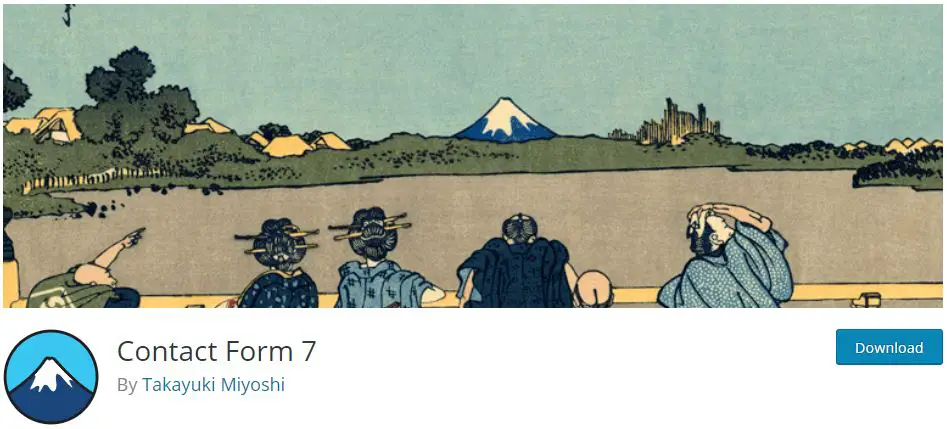 Contact Form 7 is a pretty straightforward plugin that can manage multiple contact forms. It also includes customizing with simple markup. The plugin supports Ajax-powered submitting, CAPTCHA, Akismet spam filtering, and more.
8. Easy WP SMTP
If your website includes email marketing or PR, emails sent from your server land into the recipient's junk a lot of times. The Easy WP SMTP plugin lets you configure and send all outgoing emails via an SMTP server. You can use third-party SMTP servers like Gmail, Outlook, or Yahoo if you have an account on them. You can connect your WordPress site with a server that will let you send emails easily.
The plugin helps you securely deliver emails to your recipients. If you think your emails are not being sent, you can also use the debug logging feature to check that. You can even specify a reply-to email address in case you are into that. The plugin lets you export and import SMTP settings as well.
9. W3 Total Cache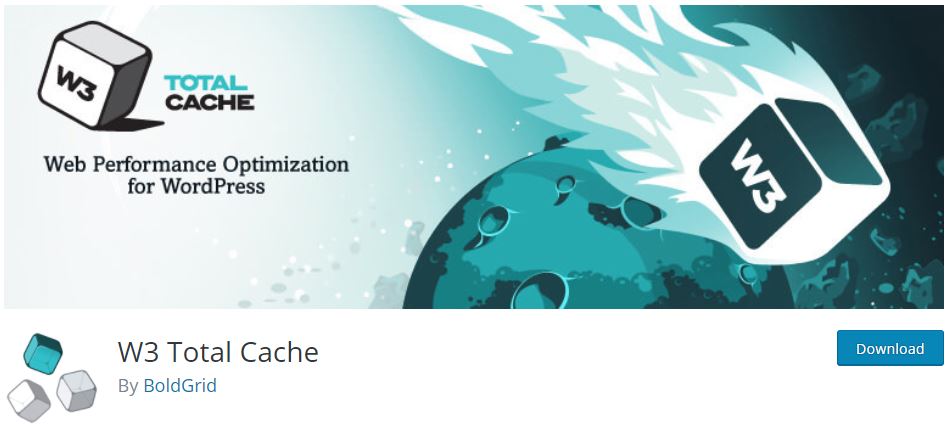 W3 Total Cache is another plugin that improves your website user experience and SEO by increasing website performance and decreasing loading times. It also leverages features like content delivery network (CDN) integration. The plugin claims that it is the only web host agnostic Web Performance Optimization (WPO) framework for WordPress.
It also has fully transparent content delivery network (CDN) management with Media Library, theme files, and WordPress itself. The plugin also claims up to 80% bandwidth savings when you minify HTML, minify CSS and minify JS files. This plugin is quite the only option that we can recommend for advanced users. You are able to set cache engines as per your server specifications and modify every minute details about it.
10. Redirection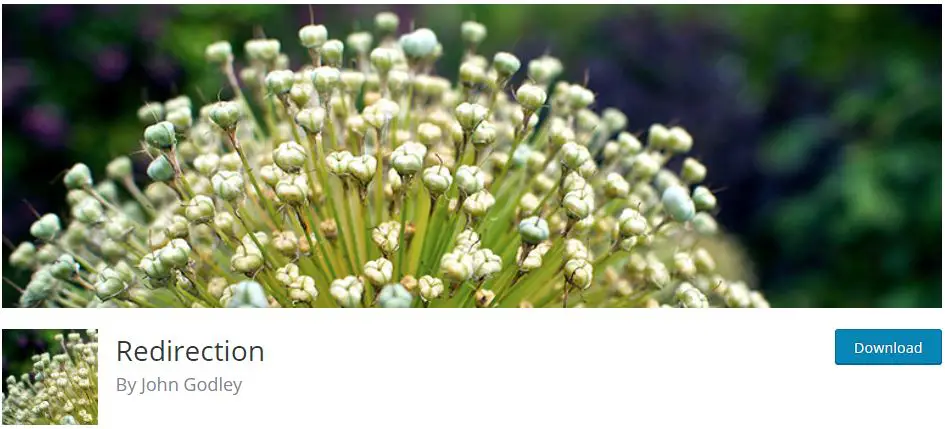 Redirection has been one of the oldest WordPress plugins and serves the community for more than ten years. It's the most popular redirect manager for WordPress. IT can create and manage redirects quickly and easily without needing Apache or Nginx knowledge. The plugin uses support for permalinks using which you can redirect any URL.
The plugin also fully supports regular expressions that allow you to create redirect patterns to match any number of URLs. With Redirection's help, you can match query parameters and even pass them to the target URL. If a post or page permalinks are modified, you can also monitor these changes using Redirection and automatically create a redirect to the new URL.
11. Easy Table of Contents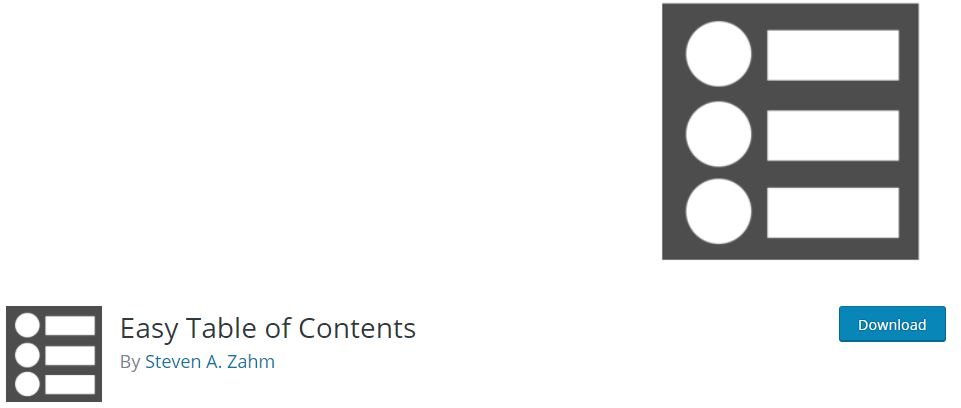 If your blogs include detailed posts, you will most certainly like this plugin. The Easy Table of Contents, as the name suggests, automatically generates a table of contents for your posts, pages, and custom post types by parsing its contents for headers. It works with significant editors with the Classic Editor, Gutenberg, Divi, Elementor, WPBakery Page Builder, and Visual Composer page editors.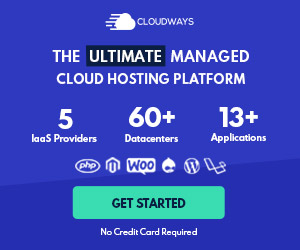 The plugin includes many options that let you configure how the inserted table of contents appears, including several built-in themes. You can also create your own by choosing your colors for the border, background, and link color. If you do not want to use the Table of Contents in your post content, you can also configure it to show up on the sidebar.
12. Akismet Spam Protection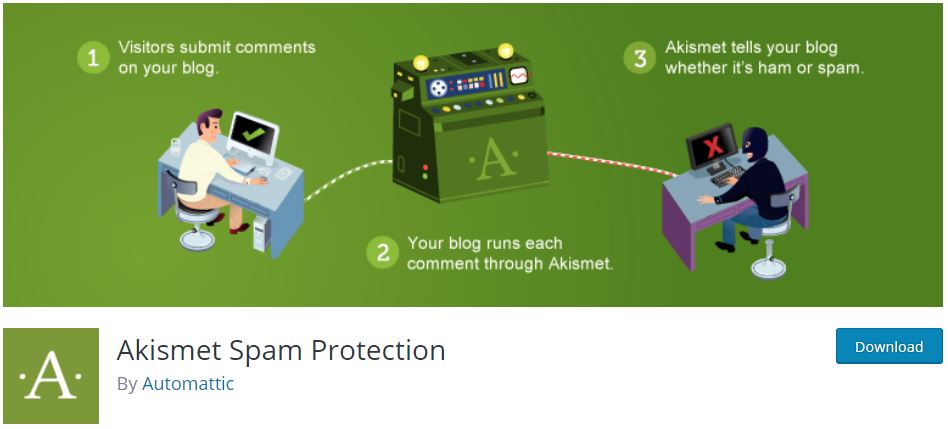 Akismet is perhaps one of the best plugins we have personally use for spam protection. It checks your site's comments and contact form submissions against their global database and prevents your website from malicious content. It automatically checks for all comments and filters out the ones it thinks are spam.
You can review which comments are filtered out by the plugin and which ones are done by a moderator using the status history. Moderators can see which comments are approved by the plugin under each user. The plugin also saves your disk space and speeds up the website by outright blocking the worst spam your site receives.
13. Ad Inserter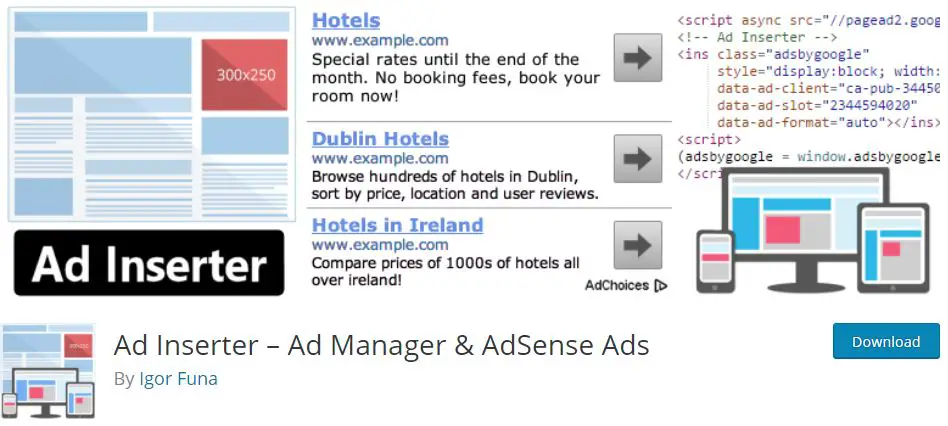 Ad Inserter is one of the best ad management plugins you can get for those who want to monetize their websites. The plugin supports all major ad platforms such as Google AdSense, Google Ad Manager (DFP – DoubleClick for publishers), contextual Amazon Native Shopping Ads, Media.net, rotating ad banners, etc.
The plugin allows you to insert opt-in forms, header scripts, Javascript, CSS, HTML, PHP, analytics, tracking, or advert code anywhere on any page of your website. The plugin has been endorsed by Google, Amazon, and other major ad platforms and is highly compatible and a recommended plugin for advertising.
14. Broken Link Checker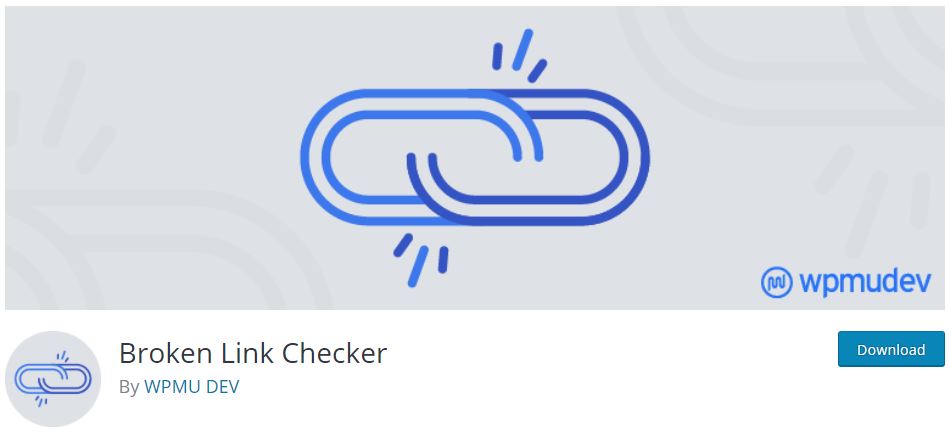 Broken Link Checker is an excellent plugin that checks your website for any broken or missing links. The plugin lets you fix broken links and improves your website's SEO and user experience. It monitors both internal and external links in your posts, pages, comments, blogroll, and custom fields as well.
It can detect links that do not work, images that are missing, and redirects too. If the plugin finds anything, it notifies you on the dashboard and through email. You can also configure the plugin to display broken links differently in posts and even prevent search engines from following broken links. The plugin lets you search and filter links by URL, anchor types, and more.
15. Code Snippets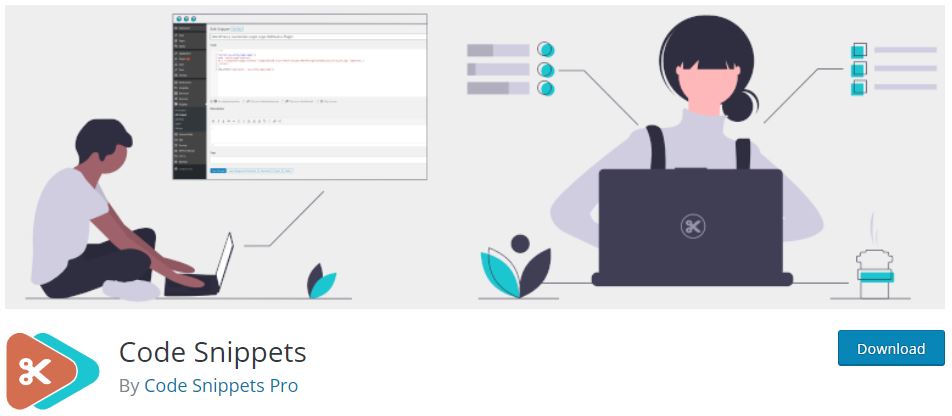 Code Snippets is a functional plugin that lets you run PHP code snippets on your site. Instead of adding custom code snippets to your theme's PHP file, you can do that using this plugin. The plugin provides you a graphical user interface for adding snippets and can run them like added to your theme's PHP file.
You can activate or deactivate these snippets just like plugins. A snippet editor includes fields for a name, a visual editor-enabled description, tags to allow you to categorize snippets, and a full-featured code editor. The best part is that you can export these snippets in a JSON file or a PHP file.
16. WP-Optimize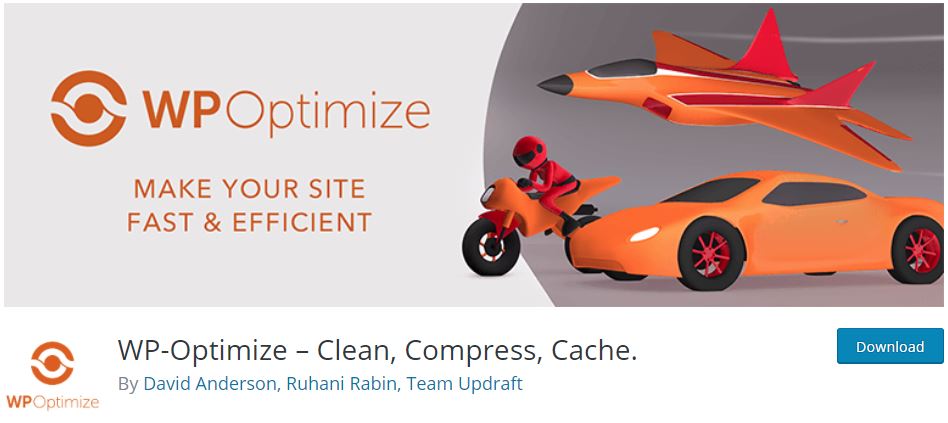 WP-Optimize is a plugin that improves your site's performance by cleaning your database, compressing your images, and caching your website. The plugin removes all unnecessary data, cleans up your tables, and even retrieves space lost to data fragmentation. It can also de-fragment SQL tables with a single click. You can also configure the plugin to carry out automatic weekly cleanups.
The plugin has a great image compression tool to convert large images into compressed ones. You can also bulk compress your images that are already uploaded on your website. The plugin's "Restore Original" function allows you to retrieve or revert to original images at any point. The Cache preloading feature ensures that the cache is always ready to load. Overall, the WP-Optimize is one of the best cache and optimization tools.
17. TablePress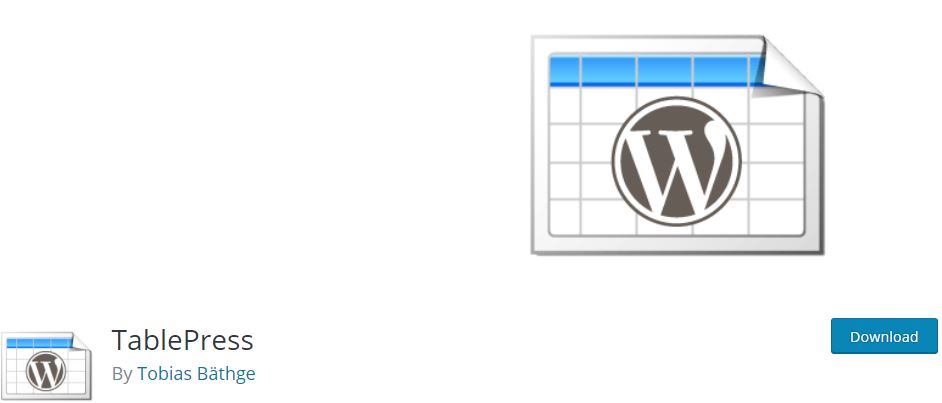 TablePress is one of the best plugins that lets you create and manage beautiful tables. You can embed the tables into posts, pages, or text widgets with a simple Shortcode. The data you want to enter in the table can be edited in a spreadsheet-like interface, so no coding is necessary.
You can also add a JavaScript library that sorting, pagination, filtering, and more for site visitors. You can also export the table data into Excel, CSV, HTML, and JSON files.
Final Words
So these were our top picks for the best free WordPress plugins for your website. We use many of these plugins, and they all work great for us. If you try these plugins on your website, let us know your experience using them. You can also comment down other plugins that are not listed above but are worth checking out.