The internet is possibly the best place to spend your time. It is more than just browsing social media and online shopping. There are so many other exciting things to discover and learn. 
The internet brings you tons of websites where you can spend hours learning and exploring fun things. If you are looking for some fun websites to enjoy your time, we have just the list for you. 
Also read: 17 Best Apps for Android Every Geek Must Have
List of Cool Interesting Websites
1. Reddit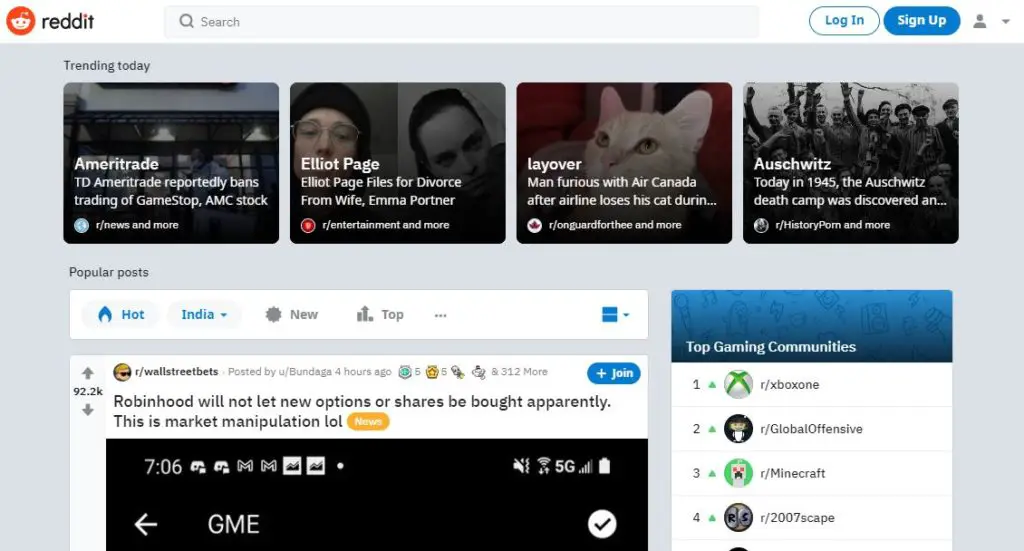 Reddit is a highly popular social news platform that allows users to discuss different topics. It is divided into various subreddits, each of which covers a different topic of discussion. When you log into the website, you will see all the trending topics pulled from various subreddits. You can comment or answer on any topic you like. For convenience, you should use the Reddit app, which is much easier to use.
Features
Informative platform & Variety of topics
App available
User-friendly interface
2. Imgur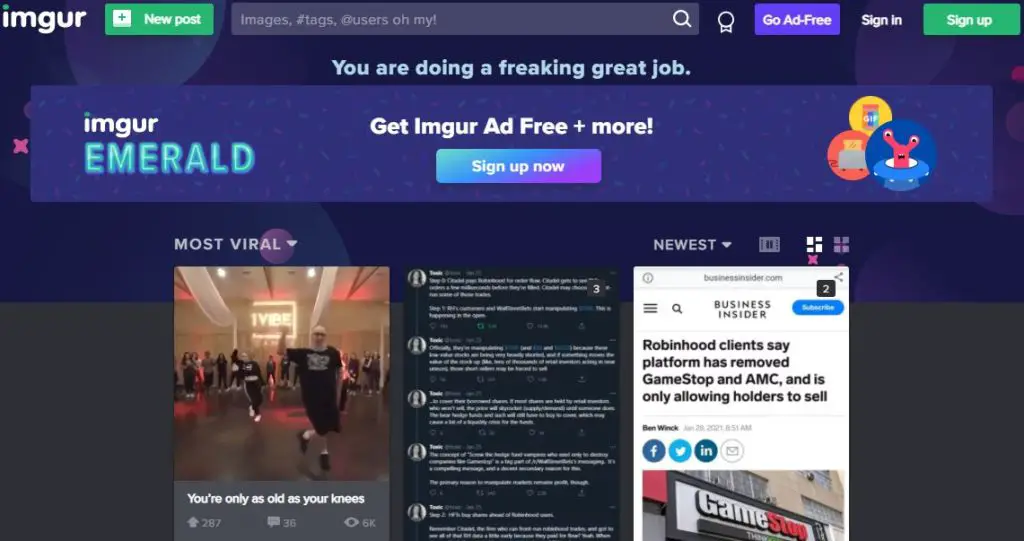 Imgur is the home of all viral images that your friends share on social media. If you want ever missed anything viral, just go to Imgur. It collects all viral images under one website, so you can access them whenever needed. This is a full entertainment website where you can find tons of funny pictures. What is great about Imgur is that the site is regularly updated. If you want to waste time, waste it with Imgur.
Features
Lots of funny pictures
Updated regularly
Great time pass
3. wikiHow
wikiHow is a website that can help you with everything. It has answers to all your questions. Whether you want to fix your leaky faucet or stitch your torn jeans, wikiHow can provide a step-by-step guide that you need. The site also has easy DIY solutions and lessons to learn. If you have nothing to do on a lazy Sunday, you can browse through this site and kill your time. You never know what interesting things you will learn.
Features
Answers all your question
DIY solutions
Detailed guide
Free to use
4. GIPHY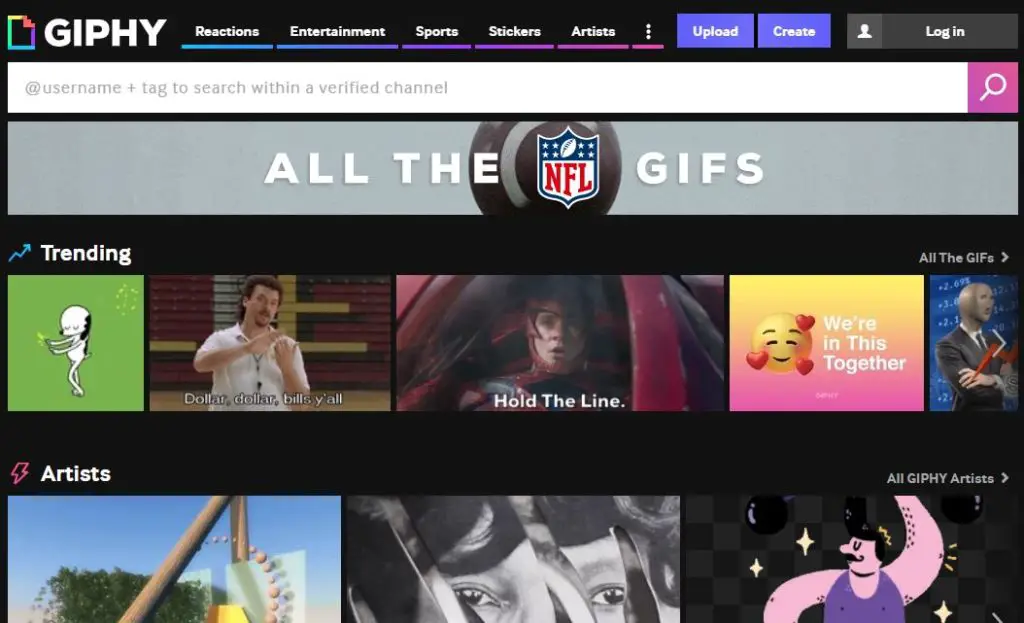 As you already know, GIFs are currently in trend. If you are looking for new and cool GIFs to share with your friends, GIPHY is the site for you. The site is home to millions of GIFs, including funny, new, hot, popular, adult, and others. GIPHY can provide you GIFs for every situation. You can collect GIFs from the site and share them on your social media accounts.
---
Protect Your Online Privacy With Surfshark
[The VPN that we use here at Tech Arrival]
---
Features
Huge collection
Updated regularly
5. BuzzFeed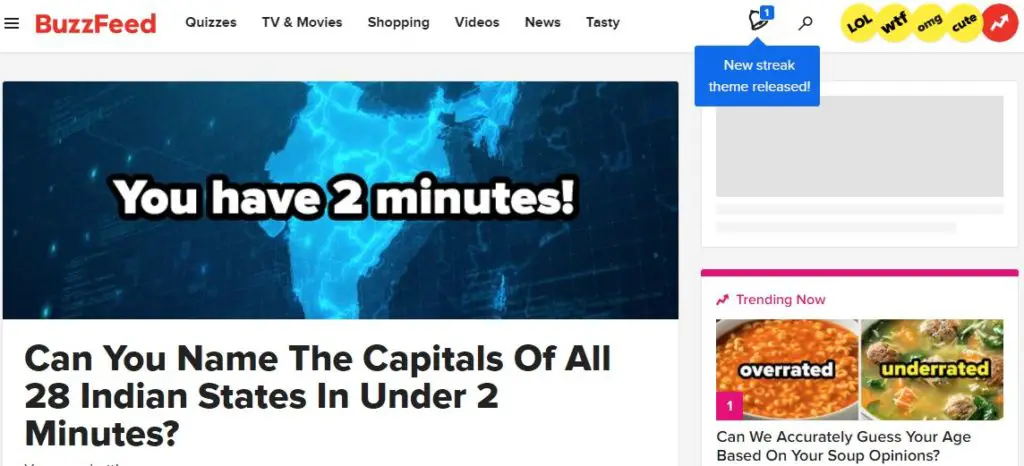 BuzzFeed is currently one of the most popular sites among teenagers and young people. This website is all about articles. BuzzFeed is the site for you if you are someone who loves to read about fun facts, bizarre things, and other cool stuff. They make use of GIFs and Photoshopped pictures to make the articles more engaging. You will come across all sorts of articles on this platform.
Features
Different category of articles
Informative content
GIFs and photoshopped pictures
6. LifeHacker
LifeHacker, as the name suggests, is a hub of easy life hacks. The site provides you daily productivity tips and tricks, brilliant life hacks, and downloads. It serves as an archive where you can find useful information about things you want to know. Besides productivity tips, the site also covers money-saving, smart use of daily items, and much more. This is the perfect website to learn creative things while passing your time.
Features
Lots of cool tips and tricks to learn
In-depth articles
7. HowStuffWorks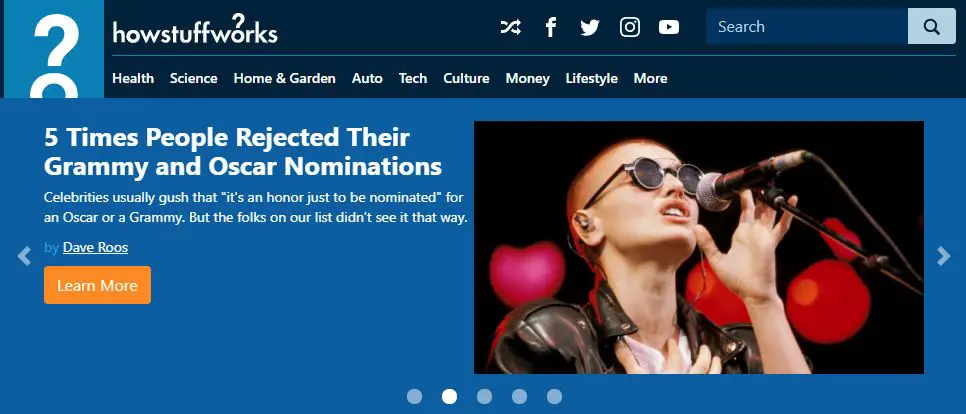 If you ever want to know how something works, you should go to this site. It provides detailed information on how stuff works. You will find different content categories ranging from home & garden to technology. This site covers almost all important areas of our lives. Because we humans have a short attention span, almost all articles are written short. This site is both great for learning and having fun. It is suitable for kids and adults alike.
Features
Detailed information
Many different categories
Easy to understand
8. Bored Panda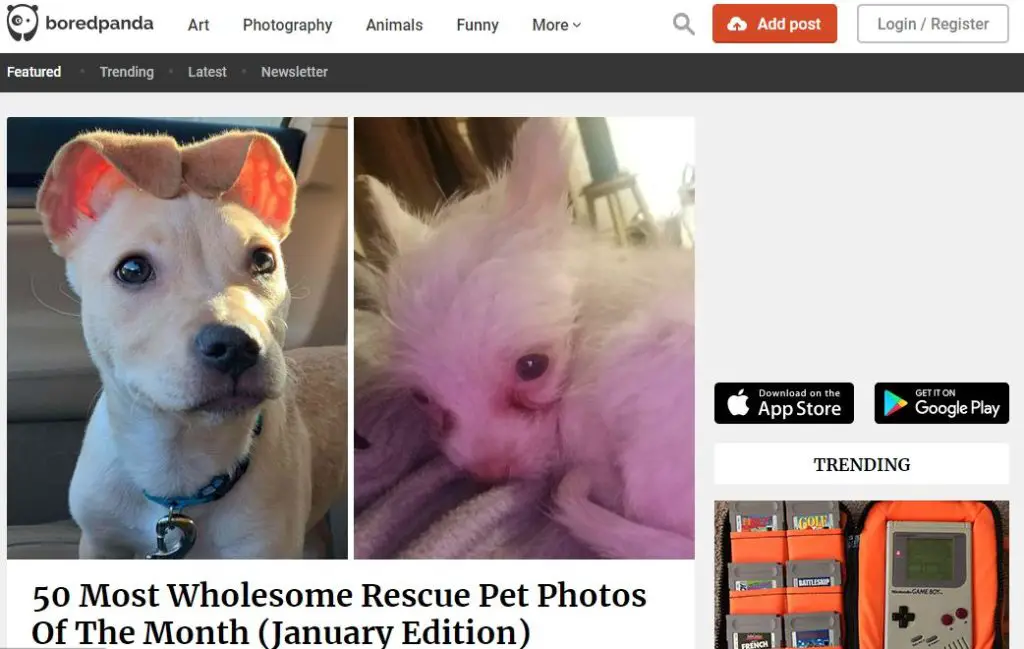 Explore all things funny online with Bored Panda. This is a full entertainment website that focuses mainly on picture-based content. You will find a large variety of exciting content to read. From funny to romantic to bizarre things, you will find it all on Bored Panda. They keep the articles short and easy to understand. Going through Bored Panda content can put a smile on your face.
Features
Interesting content
Focused on pictures
Huge collection
9. Cracked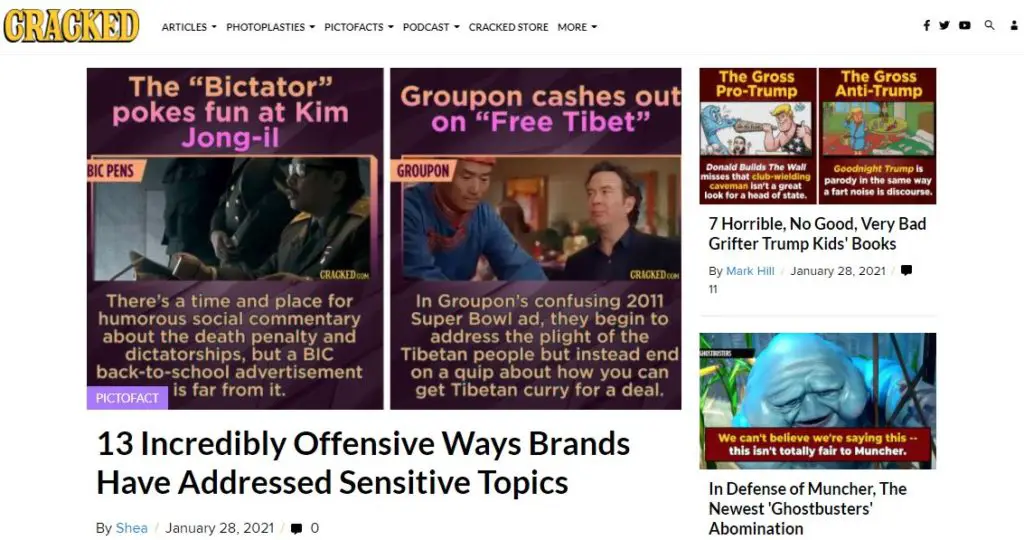 Who doesn't love to read an entertaining magazine? Indeed, we all do. Cracked is one of the most entertaining magazines you will find online. The site usually brings you a topic about everyday life. They curate content that is interesting and informative to read. You can find popular articles and pictures stocked up on the site. If you wish to read some ridiculous content, Cracked is the site for you. It can give you a good laugh and keep boredom away.
Features
---
Protect Your Online Privacy With Surfshark
[The VPN that we use here at Tech Arrival]
---
Entertaining website
Covers various topics
Funny articles
10. xkcd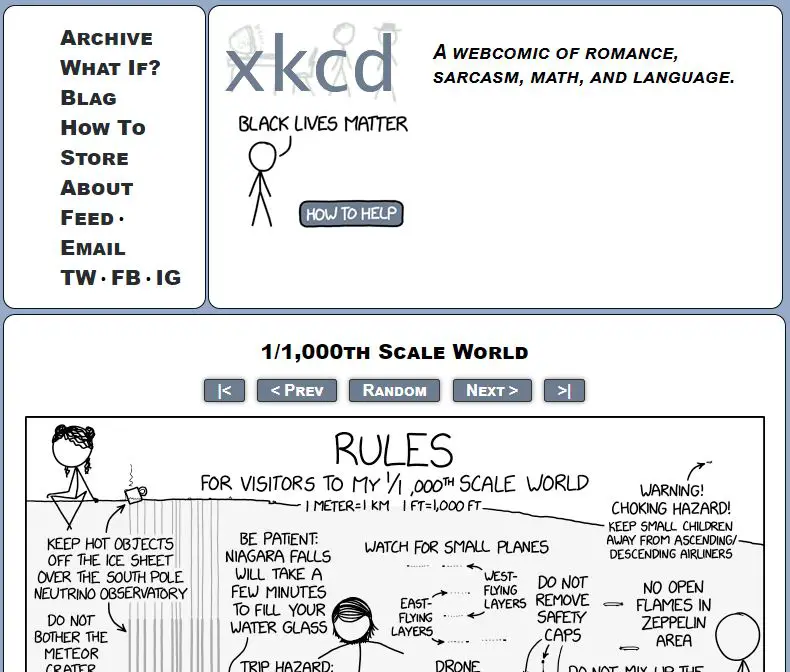 xkcd is a humorous website where you can scroll through plenty of information. You can find it all on this website, from comic strip to humor about maths, relationships, and science. This site is the brainchild of Randall Munroe, who works on robot technology at NASA. If you are ever in the mood to read intellectual jokes, xkcd is the site for you.
Features
Humorous site
Entertaining comic strips
Varying content
11. Apartment Therapy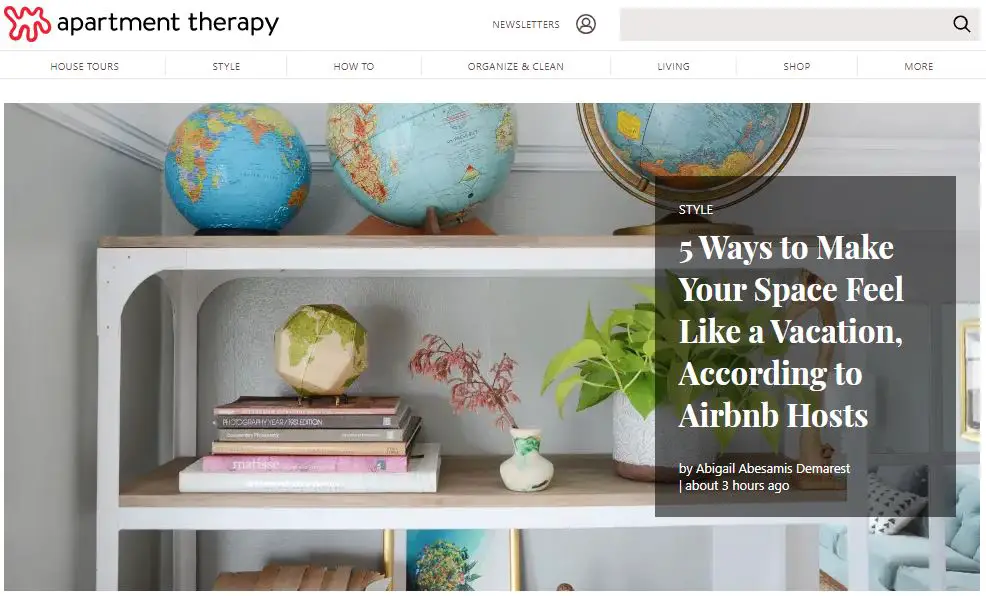 If you are into home décor and stuff, then Apartment Therapy is the site for you. There's a ton of creative home décor and DIY ideas available on the site. Colorful images back the articles, so you will find them interesting to read. They have different series available, including Before & After and Small Spaces. You can also enjoy tours to people's homes and apartments. If you are planning to renovate your home décor, you can collect useful tips from this site.
Features
Creative DIY tips
Home décor ideas
Helpful visuals
Fresh content every week
12. Mix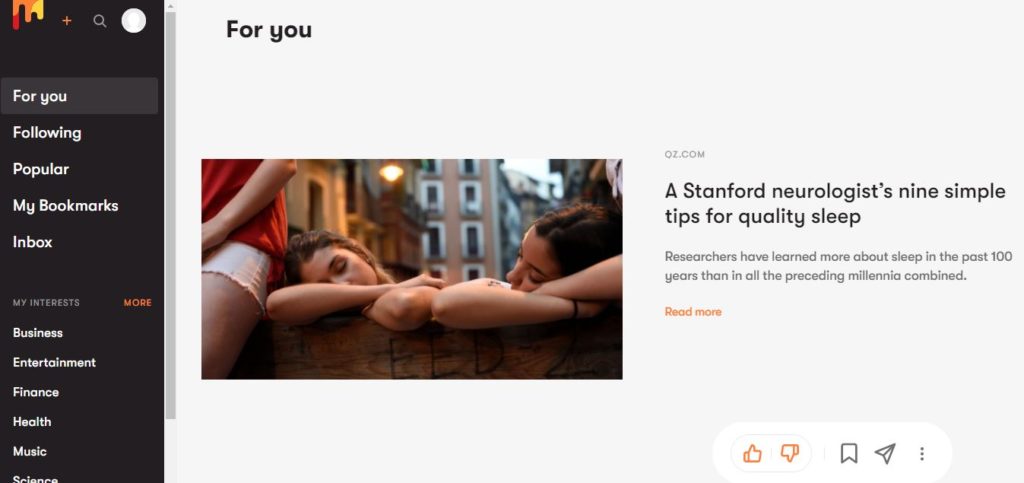 Mix allows you to rediscover the internet in an entirely new way. With this site, you can explore a curated internet without noise. On this site, you can discover various topics and learn more about them. The site allows you to create your profile and save and share articles, videos, and photos for others to see. This could be a great site to keep yourself busy.
Features
Allows you to explore content skipped by social media
Save and share
13. Wizarding World
Wizarding World is a website designed for all Harry Potter fans. It takes you on a Hogwarts journey. When you log into the site, it allows you to check your first Hogwarts house. Once you get sorted into your house, you can explore magical things in the world of Harry Potter. With this site, you can experience everything that you watched in the Harry Potter movies. The site also has a shopping section where you can buy all your favorite Harry Potter merchandise.
Features
Great for Harry Potter fans
Excellent user-interface
Fan club
Shopping section
14. Akinator
This is a magical website that can guess any character you want it to. It asks you series of questions to figure out the character you are thinking of. This is a unique site and great for killing time. The site features a colorful interface that is quite engaging itself. If you are not comfortable with the website, you can use the official app available on both iOS and Android platforms.
Features
Unique concept
Attractive interface
Official app available
Leaderboard
15. 100,000 STARS
If you love the galaxy, then you will love using this website. This is probably the most beautiful website you have seen. The site represents the entire galaxy filled with stars. It takes you on a galaxy tour starting from the sun and through the outer edges of our giant galaxy. This website is excellent for teaching kids about the universe. At the same time, you will also learn a lot of interesting things about the planets.
---
Protect Your Online Privacy With Surfshark
[The VPN that we use here at Tech Arrival]
---
Features
Help learn about the universe
Beautiful website view
Suitable for kids and adults
16. WaitButWhy
This is a pretty cool and innovative website that uses simple figures to help you understand a concept. As soon as you log into the website, you can see the list of categories available. The specialty of the site is to explain even the most serious of things funnily. If you like to read some interesting and funny pieces, this is the site to be. You can also discuss a certain topic in the comments section.
Features
Funny content
Comment section
17. Wikipedia's List of Conspiracy Theories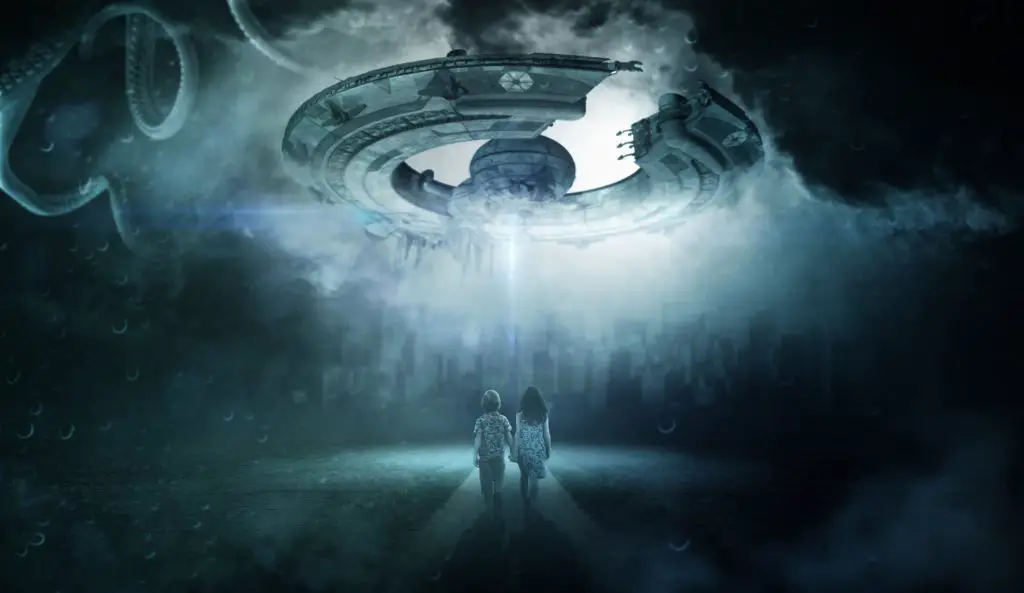 If you are the nerd type, then you will enjoy reading Wikipedia's List of Conspiracy Theories. Google this title, and you will find the Wikipedia page containing all the conspiracy theories you ever wanted to read. The list contains conspiracy theories from different categories, including medicine, sport, aviation, and others. It's probably going to take you months to complete the entire list.
Features
Detailed articles
Informative content
Different categories
Conclusion
Instead of getting bored, you can explore each of these sites to boost your knowledge and have a fun time. Some of these websites are informative, while others are great for killing time.
Also read: 10 Best Tech Blogs and Websites To Read
Frequently Asked Questions (FAQs)
What is wikiHow all about?
Wiki How is a website that finds you a solution for everything. From DIY solutions to how-to methods, you can find it all on this website.
Do you have to pay to read BuzzFeed articles?
BuzzFeed is a free website offering a variety of funny and interesting content. You don't have to pay any money to read articles on this site.
Where can you read conspiracy theories?
If you want to read conspiracy theories, you should go to Wikipedia's List of Conspiracy Theories. This is a Wikipedia page that is dedicated to all sorts of popular conspiracy theories.
Where to find funny GIFs?
No matter what type of GIFs you are looking for, you can find them on GIPHY. It is a hub of all viral GIFs, and you can access them all for free.
---
Protect Your Online Privacy With Surfshark
[The VPN that we use here at Tech Arrival]
---
Why do people use Reddit?
Reddit is a social news platform where you get to discuss various topics. You can submit your topics and discuss them with other users. For this, you need to first create an account on the site. You can also use the app.