Improving your website's organic search, ranking and ultimately traffic is an ongoing process. Otherwise, you will fall behind unable to compete with others who know how to do it right. Search engine optimization or SEO should be at the top of your list, the minute you start thinking about a website. Unless you take it seriously, you are going to lose a lot of profitable opportunities that are going to put your website and online business on the map.
What is SEO?
But first, you need to ask yourself what is SEO and why should it be a top priority. All the big search engines like Google, Bing, and Yahoo, have their results listed according to relevancy. This is different from paid ads, and users find it more trustworthy. Most people will visit one of the sites listed on the first or second pages of search results. These are considered to be more authoritative and interesting and as a result, will get more links. As a matter of fact, market research shows that almost 60% of Google's traffic goes to the first 3 results. If you fall behind, there is a good chance that your potential customers might never see your website or what you have to offer.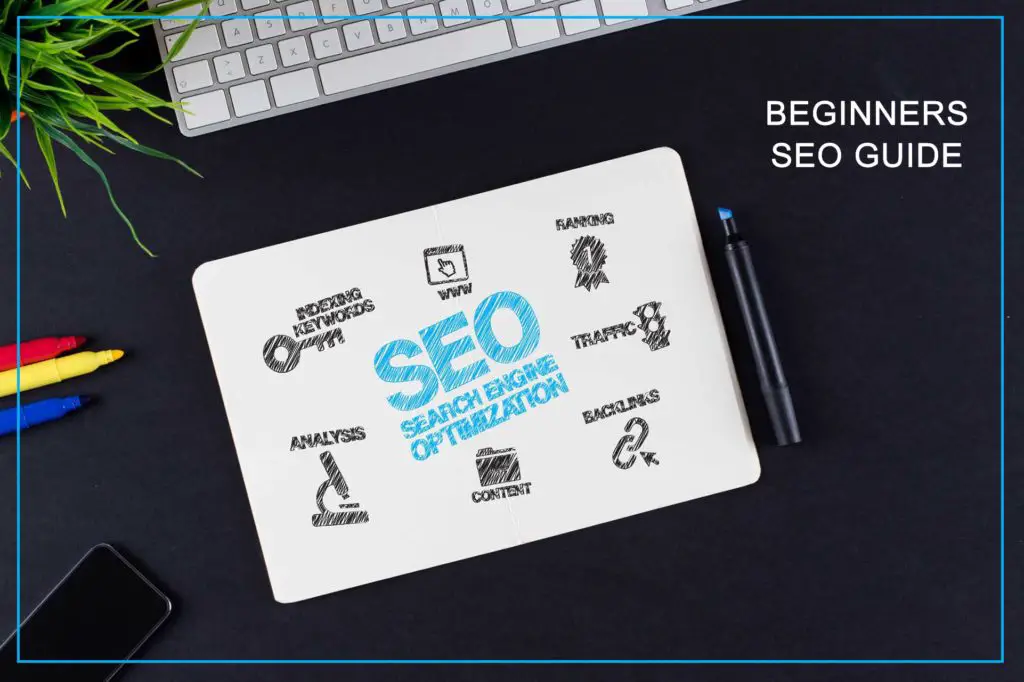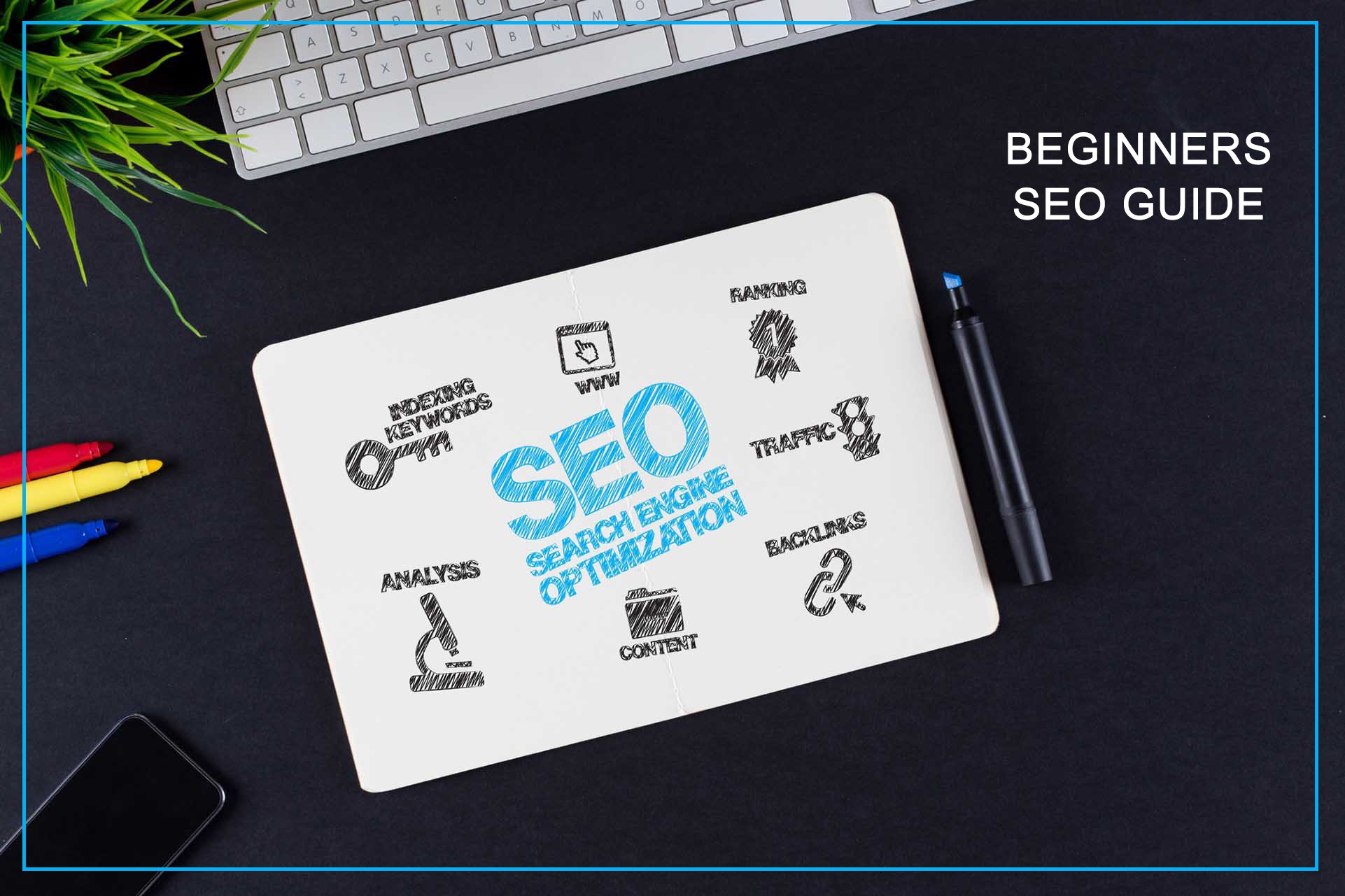 It is your job to turn your page to an authority page. This is how Google and other search engines will prioritize it; by paying attention to the content and the keywords used. This is going to encourage other people to share your content on social media and blogs and this is how you get more links.
The key to success with SEO is to focus on quality rather than quantity. Good and popular sites will not link to poor content. You need to focus on your market and understand what your potential customers might be interested in. This helps you create what they need. More people will visit your site and your natural traffic automatically increases.
Why Does SEO Matter?
SEO is different from any other marketing strategy. It doesn't target your audience, but rather anyone who is interested in something that is related to your services or products. This is why good SEO represents almost 15% of leads to your site compared to 1.7% from other marketing channels like a print advertisement and direct mail.
People have faith in natural success. Your site might appear high in search results because you paid for it. But natural and organic traffic means that people find your site because it has the most relevant content. Improving your visibility will increase your chances of success.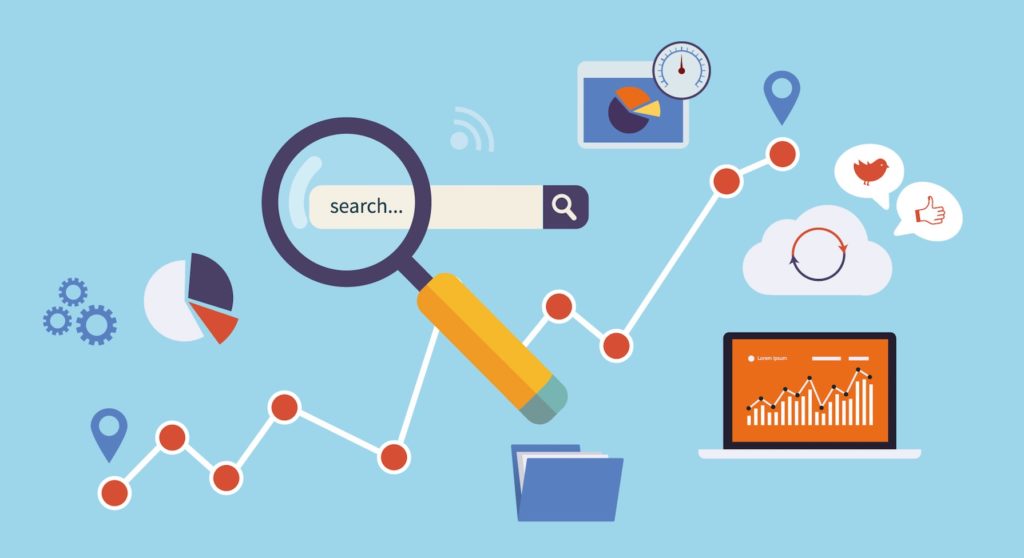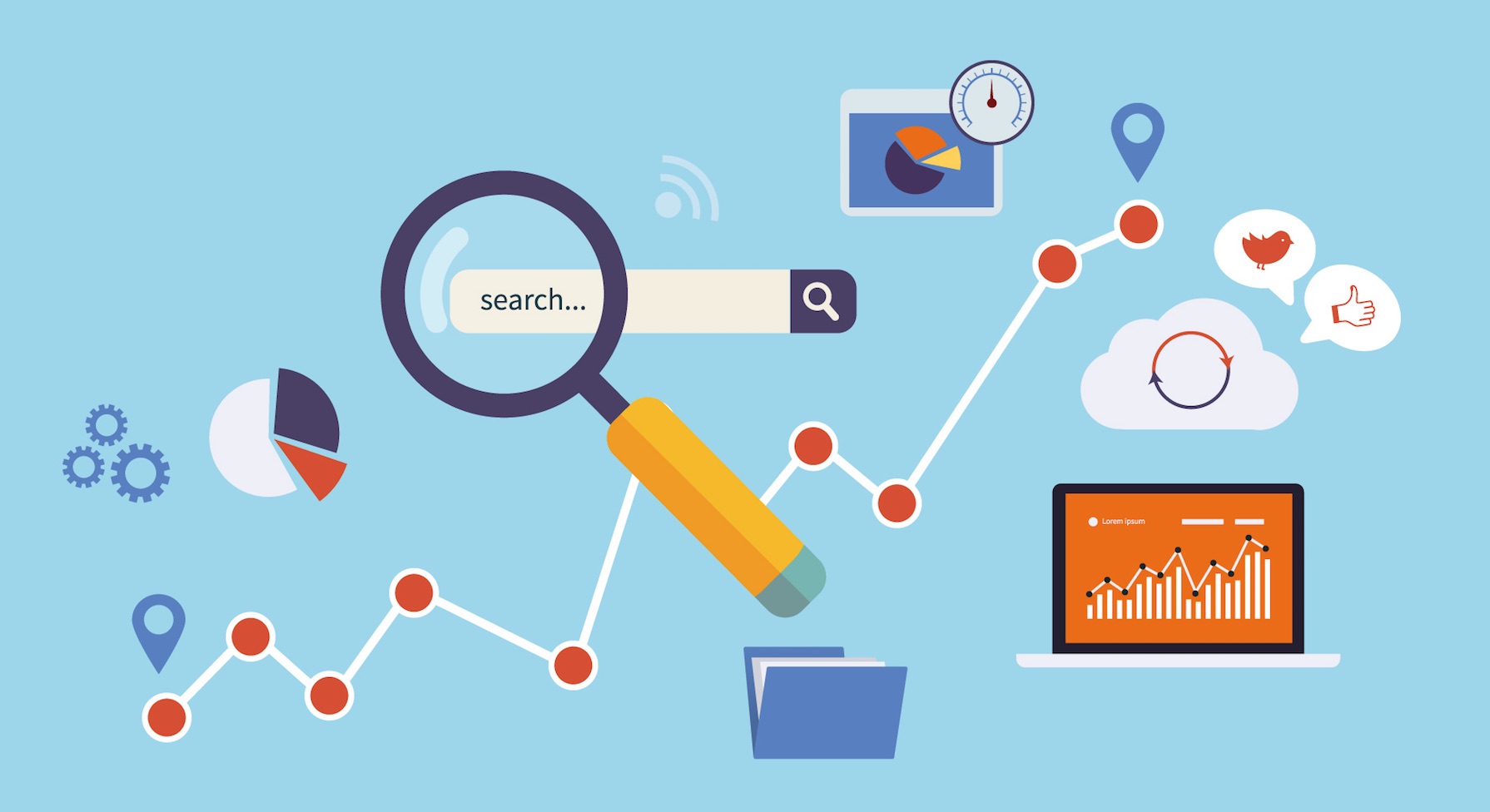 If you are not taking SEO seriously, you are risking losing a lot of potential customers. These people find their way to other websites that offer similar products or services, just because they appear higher in search results.
How Does SEO Work?
Search engines use different algorithms to provide users with useful and relevant information. These algorithms measure your website's authority with respect to a lot of onsite and offsite factors. Onsite factors include publishing fresh and original content related to a certain topic.
If you always make sure that you are publishing new content, search engines are going to list your website high. You also need to focus on the keywords that potential users are most likely going to use while looking for a specific piece of information. Offsite factors represent the links that are found on your page. People are only going to link to your page if your content is useful, unique and relevant. Taking these factors into consideration, search engines will evaluate the authority of your website.
List of Best SEO Tools You Must Start Using Now
There are a lot of free and paid SEO tools that work for Google, Bing and other search engines.  We handpicked 15 of the best tools to help boost your website's traffic and increase engagement.
---
Protect Your Online Privacy With Surfshark
[The VPN that we use here at Tech Arrival]
---
1. Google Analytics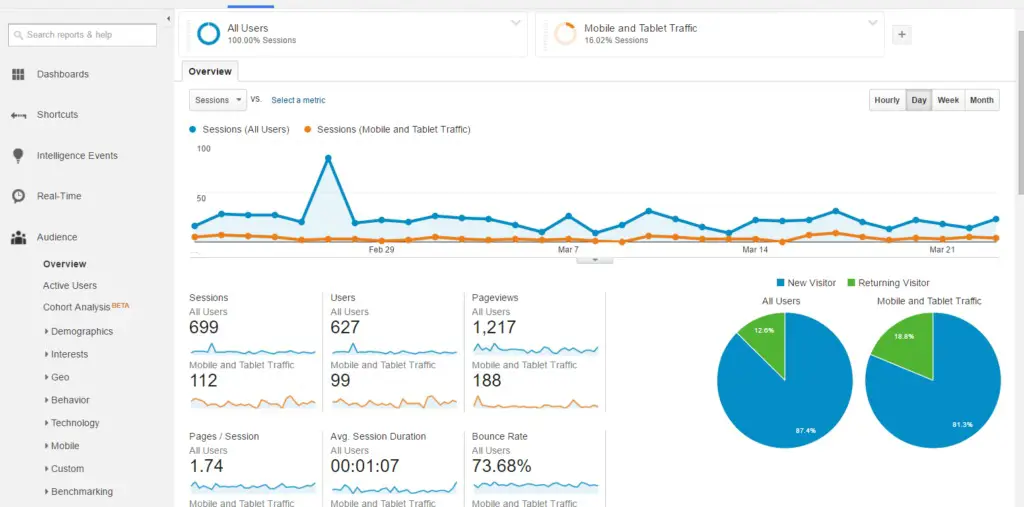 This is one of the best options not only to study every bit of your traffic but also how do visitors react towards it. It is a free tool that allows you to understand and compare performance. If you need to know how people got to your website and what exactly they did there.
2. Google Keyword Planner

It is very important to have your website's content relevant to keywords that users will type. This will guarantee that your ranking will be high in search results. This free tool suggests an enormous number of keywords including ones with synonyms along with an estimate of how much one each one is used.
3. Google Search Console

If you are still taking your first steps in the world of SEO, then this tool might come in handy. It comes with an official guide that will walk you through the whole process. Using this tool you will be able to visualize the appearance of your website in search results and this is how you can improve it.
4. SEMrush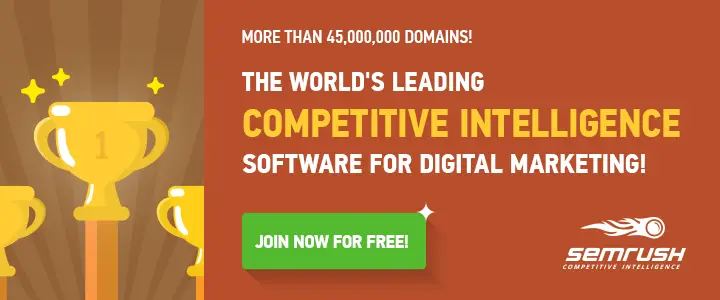 This free app allows you to track your position with respect to keywords that users use to search on your website. This will show your position in the domain search. You can also compare your performance against that of your competitors which is going to give you insights on how to improve your content. (View Our SEMrush Review)
Strongly Recommended: 10 Best Keyword Research Tools for SEO
5. Longtail Pro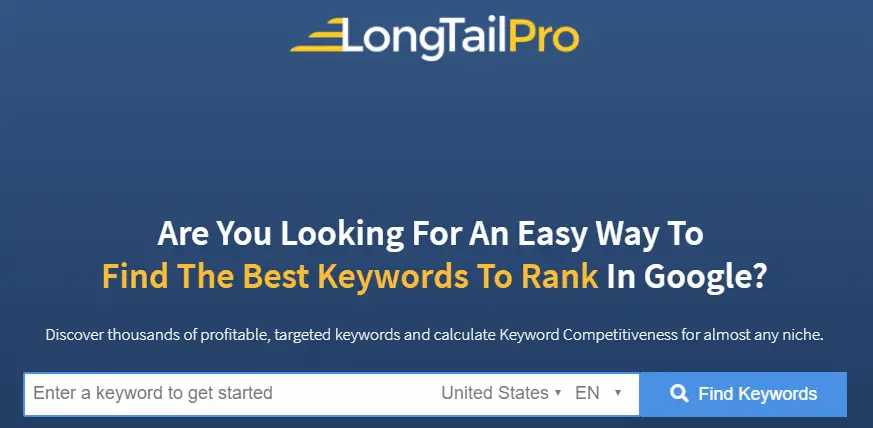 This tool is specially designed for people who are not that experienced with SEO. It helps you to find the best and most relevant keywords to use so that you can improve your ranking in search results.
6. Bing Webmasters Tools
Bing search is often overlooked although it occupies more than 20% of the internet traffic. This is a versatile way to show you information about indexation, crawling and keywords optimization. It can also work with Google.
7. Screaming Frog SEO Spider tool

It crawls through your website and provides data about all the internal pages. You can now keep track of the duplicate and missing title tags, outbound links per page and the HTTP status code.
8. Google Trends
Whether you are designing your own website, studying internet marketing or simply thinking about starting your own business; predicting and researching the performance of your competitor is a crucial piece of information that you need to have. You can always find this research proposal writing service by hiring qualified professionals who find the data you need. Even if you do it yourself, you'll most likely depend on Google Trends. It gives you an insight on where the market is heading and accordingly you can adjust your performance accordingly.
9. MOZ Keyword Explorer

Unlike Google Keyword Planner, this tool will not only suggest the most relevant ones to use but will also prioritize them. It measures the strength and the relevancy of each keyword in the monthly search. You will be able to know which one should be at the top of your list.
10. DeepCrawl
This is a great tool to help you identify all the hidden problems. It deeply and thoroughly examines your website and highlights areas for improvement that might be hindering your performance and affecting your ranking.
---
Protect Your Online Privacy With Surfshark
[The VPN that we use here at Tech Arrival]
---
11. Ahrefs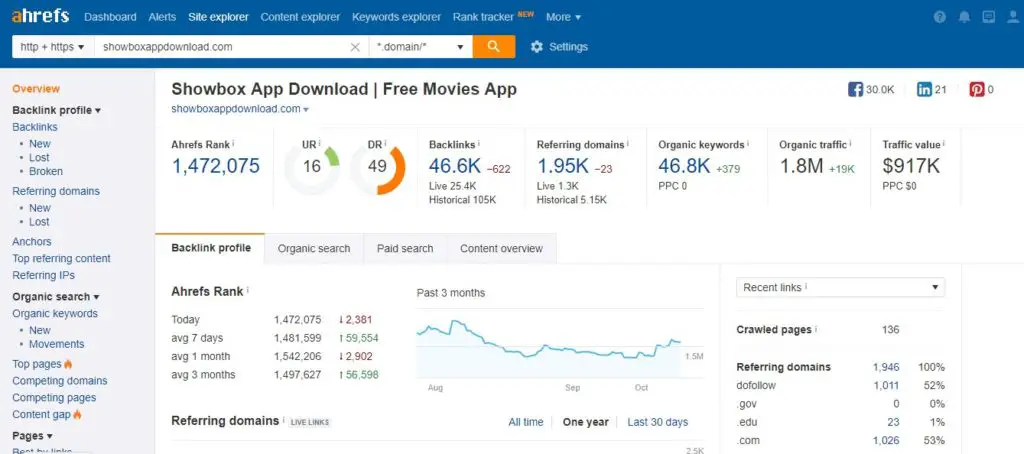 This is the perfect tool for backlinks and thorough SEO analysis. It features the best speed for index updates so you can use it to improve the performance of your website.
12. Wayback Machine
We all love mystery books where something intriguing happens all of a sudden. Then someone will spend the time to find clues and solve the problem. But managing your website or online business doesn't have to be that mysterious. If your website's ranking suddenly started to drop, you can easily see the content that used to be on your page before any recent update. It is like a comprehensive archive.
13. Ontolo
This is an impressive tool that you can use regardless of your level. Whether you are a beginner or an avid SEO expert, Ontolo will help you find the appropriate link prospects.
14. Authority Labs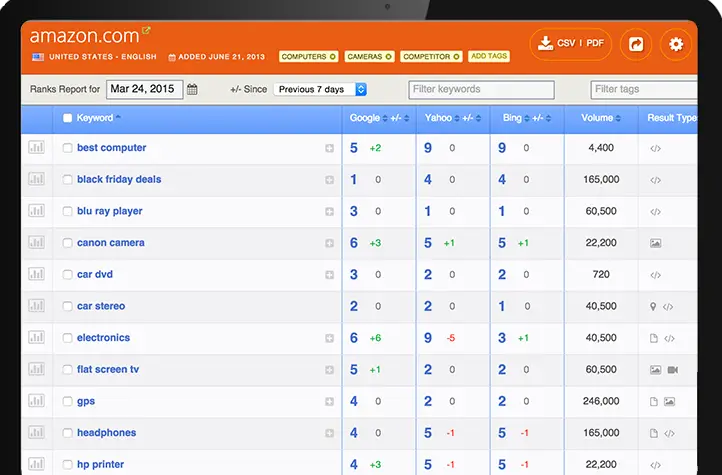 You can easily track your performance across various search engines using this app. It works across various platforms to highlight the search volume for your tracked keywords. Using it, you will have access to daily ranking charts on Google, Bing, and Yahoo.
15. Whitespark
As a premium link prospector, this helps you find the best link opportunities to improve your ranking. You can easily find thousands of outreach prospects in a matter of a minute and this allows you to improve your ranking.
SEO tools solve the dilemma of improving your website's performance in the very competitive world of internet marketing. You can easily pick a few ones and put them to test. The results will be impressive.