You might be wondering how to find keywords that have little competition as well as help to get more traffic.
Did you know that you can increase organic traffic quickly using your competitors' keywords?
You just have to find opponent sites and their organic keywords & use them for your benefit! If you are a newbie and struggling for traffic, then these methods listed here can help you a lot in getting organic traffic.
Don't worry. Today, In this article I'm going to show you the best methods that help you.
What are the Competitors' Keywords?
The list of keywords for your competitors' are ranking in Google search results.
Here's what you will have to do. You just have to target your competitor's keywords into your articles, and it will lead to significant improvement in your search engine traffic.
And this technique works. Why?. You can get to know what your opponent is targeting in their articles. i.e. You can spy on your competitors.
Also read: 8 Tips To Write A Great Blog Post
How to Research Competitors' for Your Niche?
Before you get started, you need to find competitors' websites list otherwise you cannot target any site. There is the perfect strategy to come up with an excellent and superb list i.e. organic keyword research.
Here's an exact method which works best for any niche:
1. Head over to Google keyword planner and enter seed/main keyword of a niche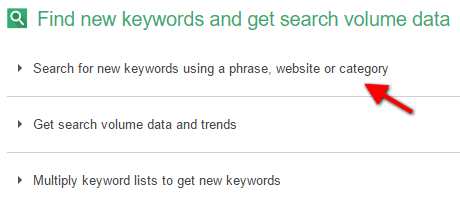 2. You will get tons of keyword ideas, download them.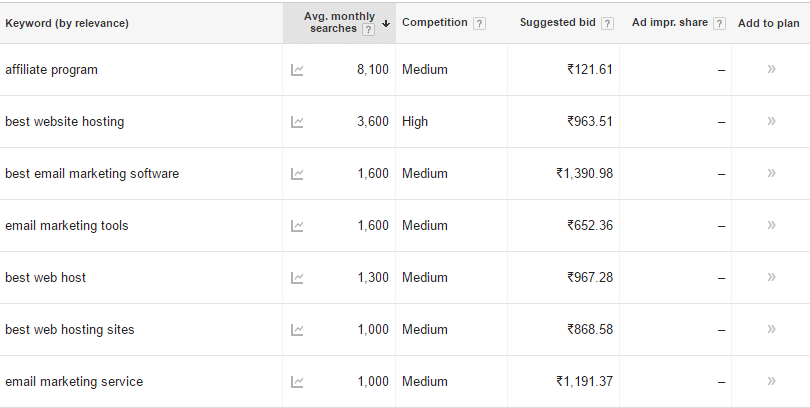 3. Download and install Moz bar extension on Google Chrome.
4. Put keyword one by one in Google search bar and Check out DA (Domain Authority) of the websites or company and make a list of low DA sites of 5-7 websites.
5. Now go to SEMrush (View Our SEMrush Review), enter URL, scroll down, and click on main organic competitors.
6. Also, you get more names from the competitive positioning graph.
Recommended: 10 Best Keyword Research Tools for SEO
Now, you have a list of sites that compete with you, so now let's see how to find keywords of the competitors' website. Keep reading :P
Here, I'm going to show you some of the many ways through which you can find low competition keywords for that other sites are ranking in your niche.
How to Find Competitors' Keywords for Getting More Traffic
There are several competitor website analysis tools available in the market that can help you in spying. Few of the tools are described in these methods listed below.
Method 1 – SEMrush: SEO Competitor Analysis Tool
Sometimes, investment in paid tools can give you good traffic and money. SEMrush (View Our SEMrush Review) is my all-time favorite SEO competitor analysis tool so far. It provides the facility to spy on your competitors and works on PC/Mac. Also, it shows you complete details like organic search, paid search, backlinks, primary organic opponents, etc. of your competitor site.
You are probably wondering what should I be able to pay the price of SEMrush account. So you don't have to bother for an account because SEMrush provides you a FREE trial account for 14 days. You can create one from here:
1. Head over to SEMrush (View Our SEMrush Review) or Serpstat  and login to your account
2. Place your competitor URL.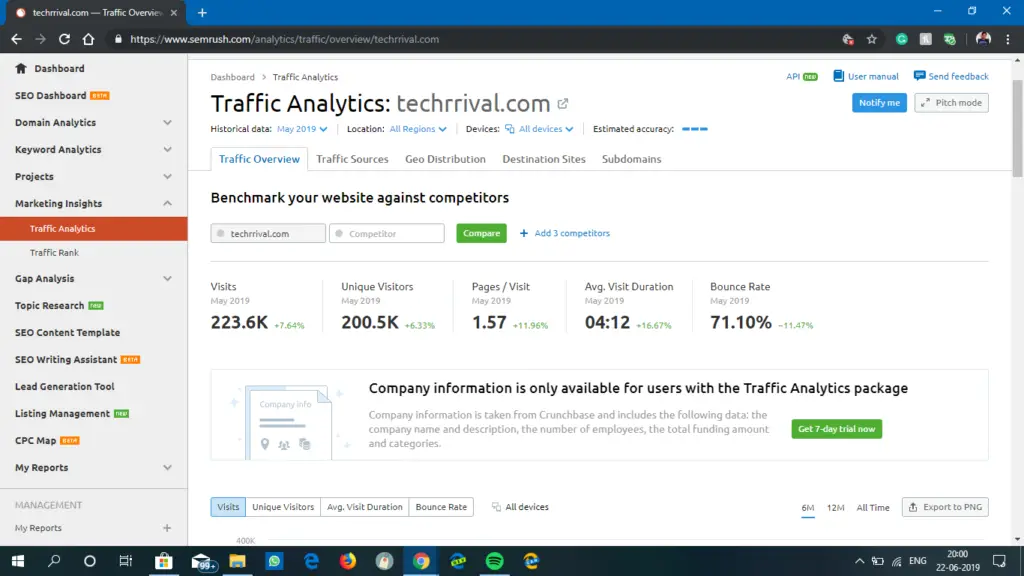 3. Click on Top organic keywords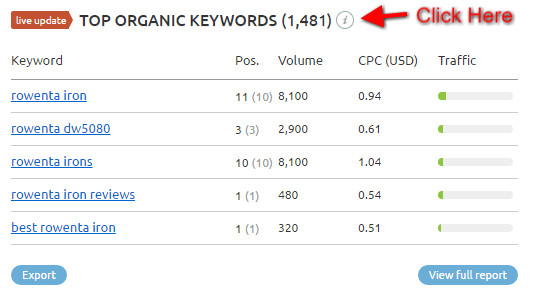 4. You will have a list of keywords for a website getting traffic. You can sort by CPC, Search Volume, Traffic, Trends.
5. Find best possible long-tail keywords from the list.

6. Some of the keywords you could target are best Rowenta steam iron, spin rewriter review, best ironing board, Rowenta focus iron, and much more.
Want to know the best feature of the SEMrush tool?
It will provide you with data of your competitors of competitors' that will help you to figure our more opponents of your niche.
Method 2 – Ahrefs: Best Competitors' Keywords Research Tool
Ahrefs is the best backlinks checker tool in the market which lets you find backlinks to the website. Along with this, it also provides you with features like Site Explorer, Position Explorer, Content Explorer, Position tracker, and Crawl reports.
This is a paid tool, and you have to spend some amount of money for it. But you can get the ahref tool for free with limited features. The free account lets you find top five ranking keywords of your opponent. However, you can determine other keywords by sorting different positions, traffic and search volume columns.
But here we are only required to use site explorer tool, so we will work using this feature:
Go to site explorer and put URL from the list
Click on explore button and then click on organic keywords
You will see the top five competitors' organic keywords and its pages from which your opponent gets the most traffic. This could be rough data but still will be useful for you.
Note down the keywords on the notepad. And repeat step 1-4 for other URLs.
Method 3 – Google Keyword Planner
Google keyword planner is the most useful keyword research tool and works as a free keyword spy tool. And the most important thing about GKP is that it also shows your competitors' AdWords keywords.
How?
You only have to put URL into Google keyword planner, and it will show your keywords for they are getting traffic.
But you wouldn't get data about traffic, and it will only show you Search volume, Advertiser competition, CPC, etc. Hence, you should manually check each keyword to determine low competition keywords:
1. Head over to Google keyword planner and put URL in landing page row from the list.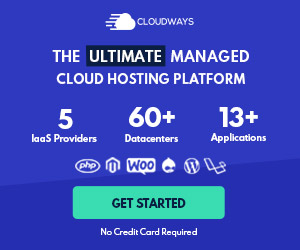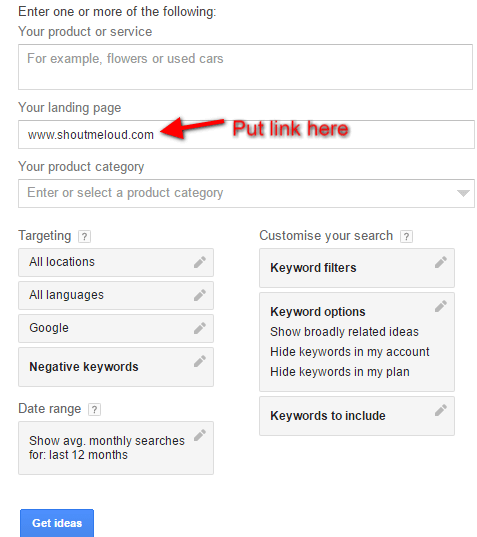 2. Click on get ideas button.
3. You will get tons of keywords for a particular URL.
Over to you:
Spying on your competitors is not a black hat activity. Your opponent sites can help you get more search engine traffic.
I hope you got the complete idea of how to find competitors' keywords. You just need to try methods mentioned above, target long tail keywords and do properly on page SEO optimization. You will see an increase in traffic.
Let me know which method works best for you via comments. If you find this article worth sharing, then don't forget to share on social media & also with friends.
About Author:
Aakash Patel is a passionate blogger from Gujarat, India. He loves to write about Blogging, SEO, and Technology related stuff. He is also running SEO, Blogging related blog called betterinfoview.