Search engines have become an integral part of our day-to-day lives. Whenever you want to find any information, whether it be about a person, place, or thing, you have these search engines to help you out. All you need to do is type in the name of the thing you want to know about, and it will be presented to you on the search result page.
Google is not the only search engine around. There are plenty of others that are equally good as Google search.
Also read: 7 Best Apps for Amazon Fire TV Stick
List of Best Search Engines in the World
1. Google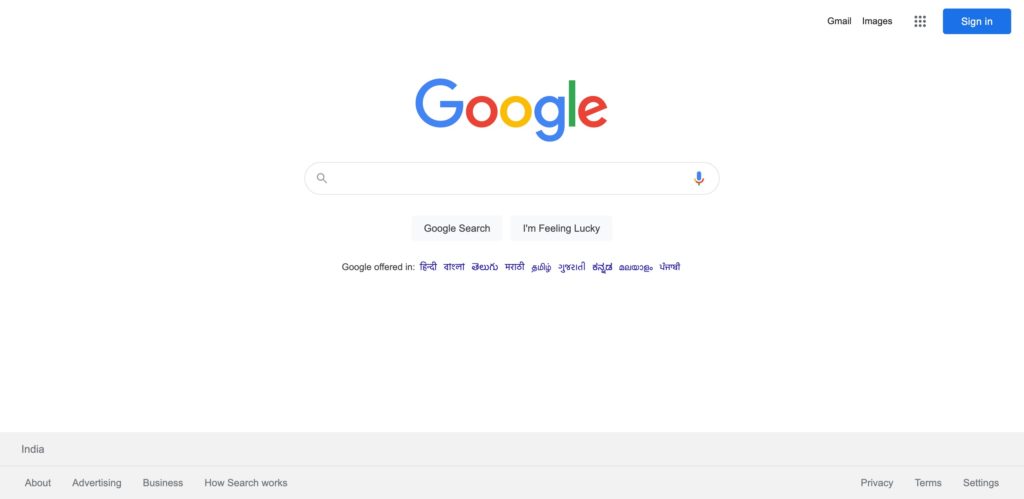 Google has become synonymous with search engines. There's no doubt it is the best and the largest search engine out there. More than 70% of the search engine market is dominated by Google alone. The best thing about Google is that they are constantly improving it to deliver better results. The tech giant is known to introduce new algorithms almost every year. This is to ensure a greater user experience.
2. YouTube
We all know that YouTube is the largest video-sharing platform in the world. It started its operations back in 2005, and since then, it has expanded its services to a significant level. Today, the company is owned by Google. Just so you know, YouTube surpasses popular search engines like Yahoo, Bing, and Ask. It is one of the best search engines for video results. It provides stiff competition to Facebook and Vimeo.
3. Amazon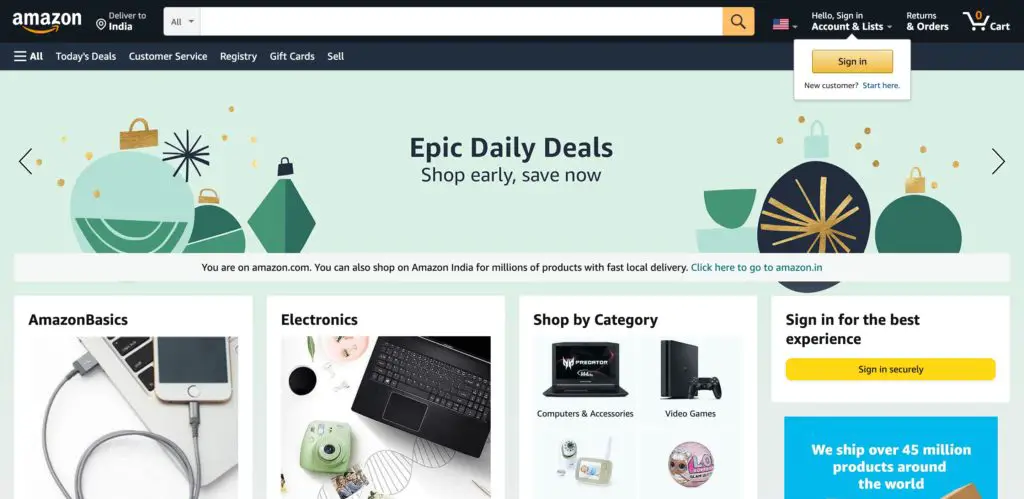 Amazon is not exactly a search engine website. Unlike Google, it provides results based on what you want to purchase. They have their algorithm, which is known as the A9 algorithm. For product-based searches, Amazon is already surpassing Google. If you want a better alternative than Google to search for products, you should use Amazon. It provides more accurate product search results to users.
4. Facebook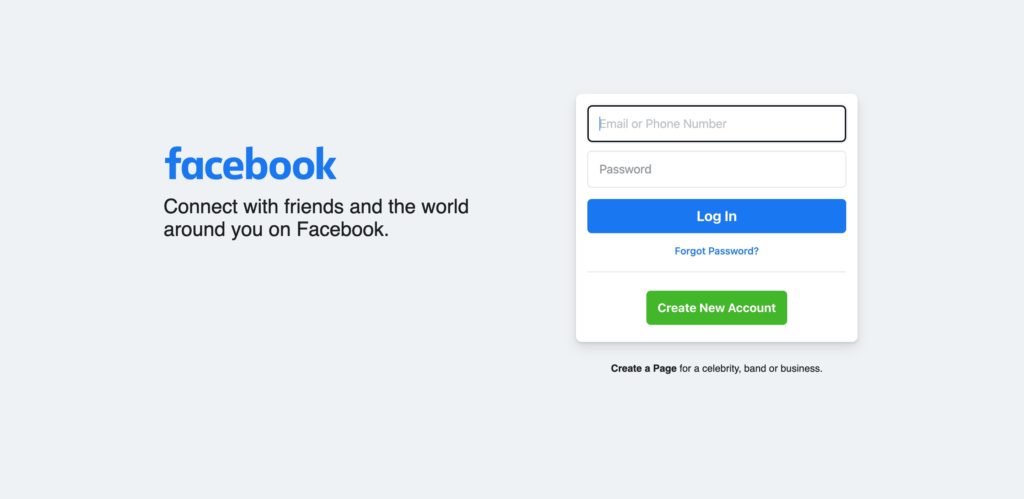 Facebook search is different from Google. It retrieves data only within its platform. You can use Facebook to search for people, jobs, images, news, videos, etc. But the search results are only limited to the content posted or shared on the platform. Recently, Facebook has improved its search results from what it was before.
5. Twitter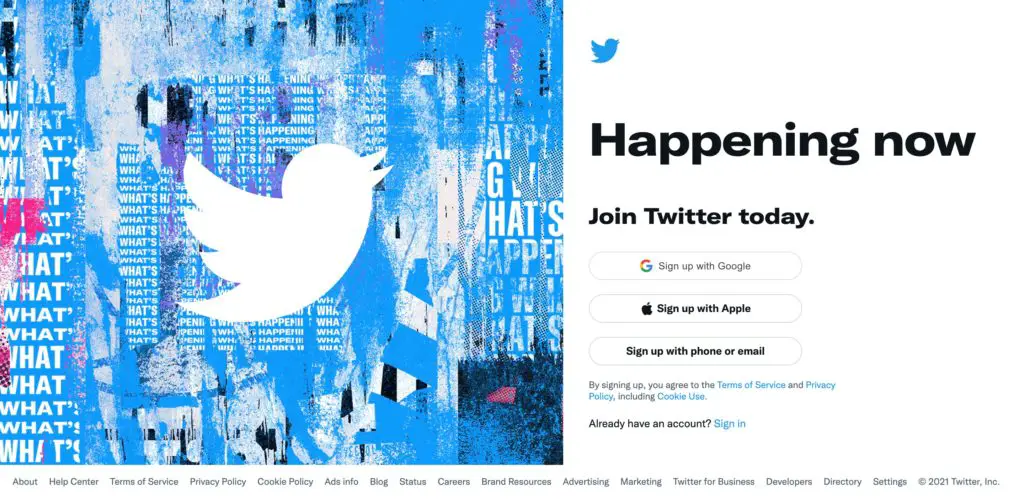 Twitter is one of the largest social media platforms, which is similar to Facebook when it comes to providing search engine functions. It enables users to get access to real-time information from real people. But it can provide only the information that is available within its platform. You can use Twitter to search for the latest trends, people, etc.
6. Bing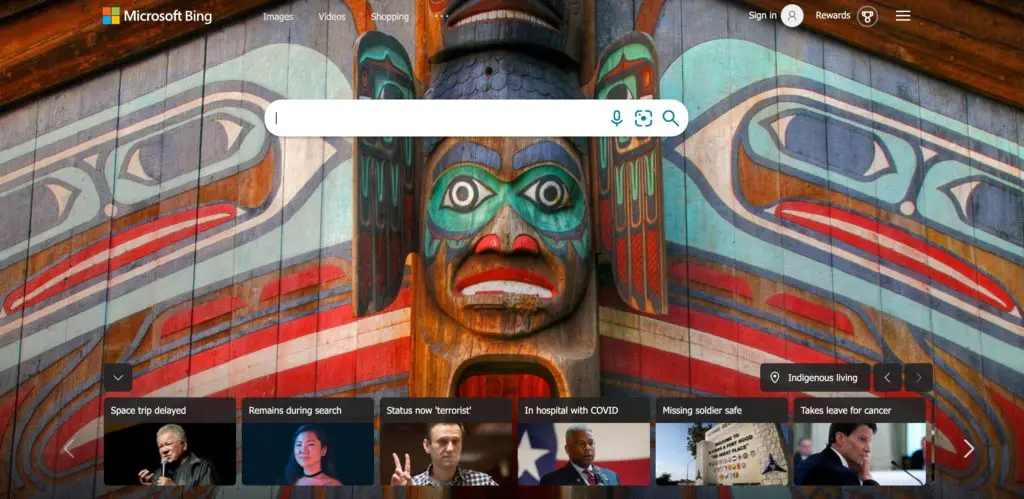 Bing from Microsoft is yet another search engine giant that you can rely on. It was introduced back in 2009 and happens to be the default search engine of Microsoft's browser. Bing is always trying to improve the user experience, and by doing so, they give tough competition to Google. The good thing about Bing is that it offers various services like web search, image search, and video search. This makes it a great option for businesses, which can submit their details to optimize their search results.
7. Yahoo
Yahoo is more popular as an email service. But it also has a web search engine function that is the third most popular in the world. Many of you may not know this, but Yahoo is powered by both Bing and Google. But since 2019, it is exclusively supported by Bing alone. In 2014, Yahoo was adopted as the default search engine of Firefox web browsers in the US. Yahoo's web portal is extremely popular as it is the 11th most visited website on the entire internet.
---
Protect Your Online Privacy With Surfshark
[The VPN that we use here at Tech Arrival]
---
8. Baidu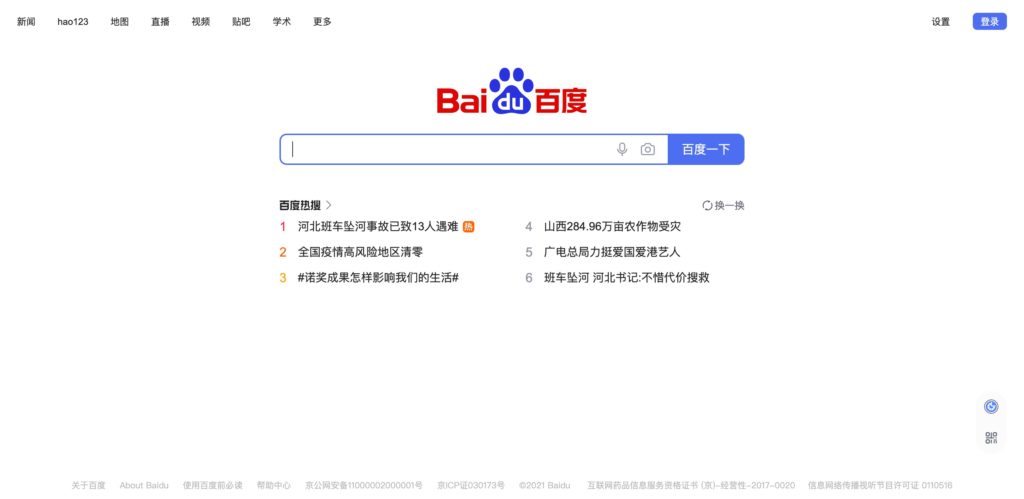 Baidu occupies around 7.34% of the market, making it the third-largest search engine in the world. Just so you know, Baidu is not owned by any western company. It is a Chinese company that dominates the market in its home country. Baidu was established back in 2000 and has its headquarters based in Beijing, China. It is because of Baidu's dominance that Google is unable to capture China's search engine market.
9. DuckDuckGo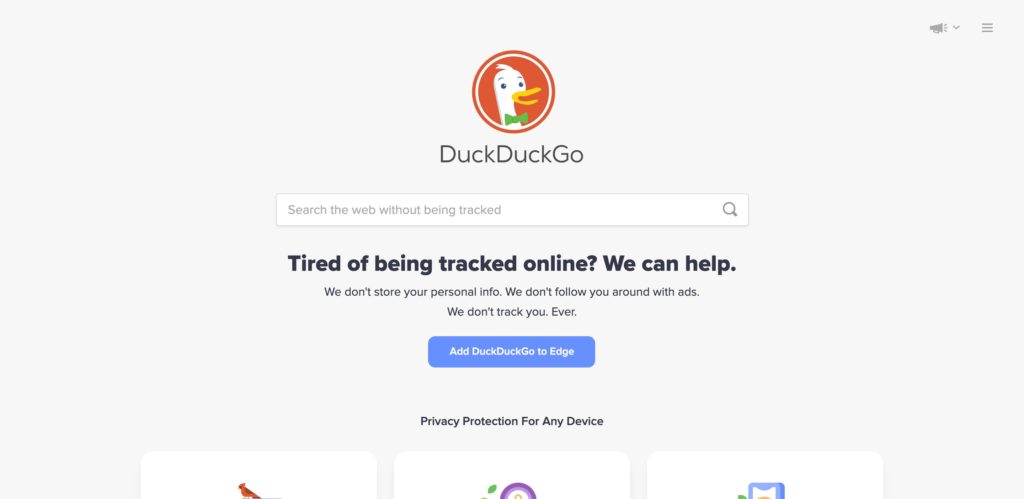 Next up, we have the DuckDuckGo search engine, best suited for people looking for more privacy. The specialty of this search engine is that it doesn't store your data or use it on any server like the other search engines. They stay true to their tagline, which is "Privacy Simplified." Since it doesn't harvest your data, it won't bother you with annoying ads. Recently, the browser has become quite popular because of its privacy feature.
10. Yandex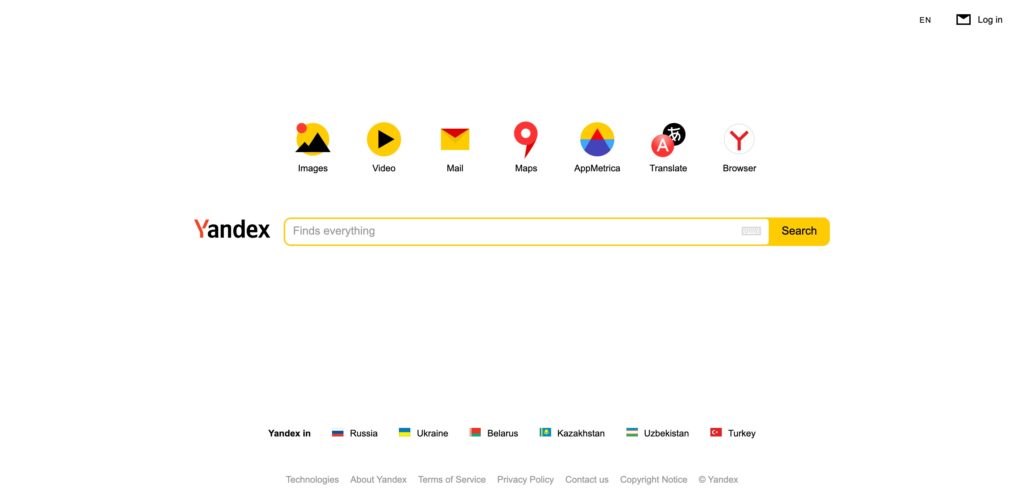 Yandex happens to be a region-specific web browser, which is targeted at the Russian market. However, it is also used in many other neighboring countries like Kazakhstan, Ukraine, Belarus, Turkey, and Uzbekistan. It offers over 70 different services and is very similar to Google Drive. This good thing about this search engine is that it can get used to Russian inflection, which makes it the best choice for all Russian-language speakers.
11. Ecosia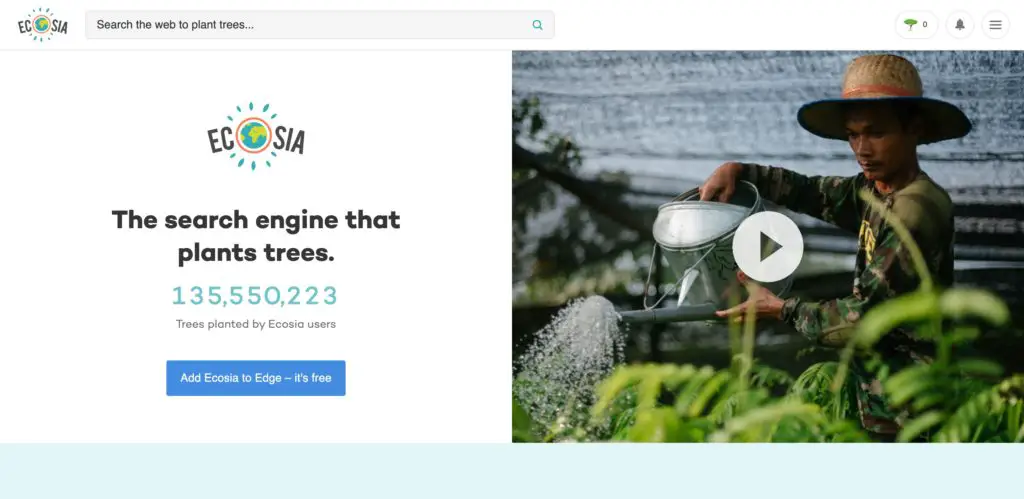 Ecosia may not be as popular as other search engines in this list, but it is still worth mentioning. This search engine is mainly popular in Germany. Just so you know, they use a part of their revenue to plant new trees. So if you want to contribute to your environment, you should be using Ecosia. To date, they have planted over 100 million trees. Another good thing about Ecosia is that they are very particular about user privacy. This is why all the searches on the platform are encrypted.
12. Startpage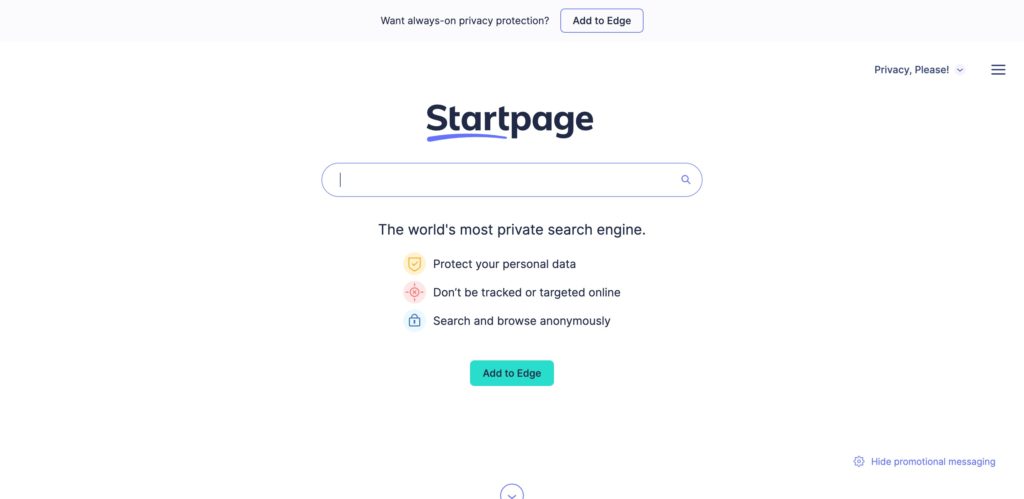 The next best search engine we have is StartPage. This one is very similar to DuckDuckGo in terms of privacy. If you don't want your data to get exploited, you should consider using StartPage. They do not store any user's data and show them ads based on their searches. Not just that, but it provides similar results as Google search in the incognito mode. They also provide a night mode along with a clean UI. 
13. CC Search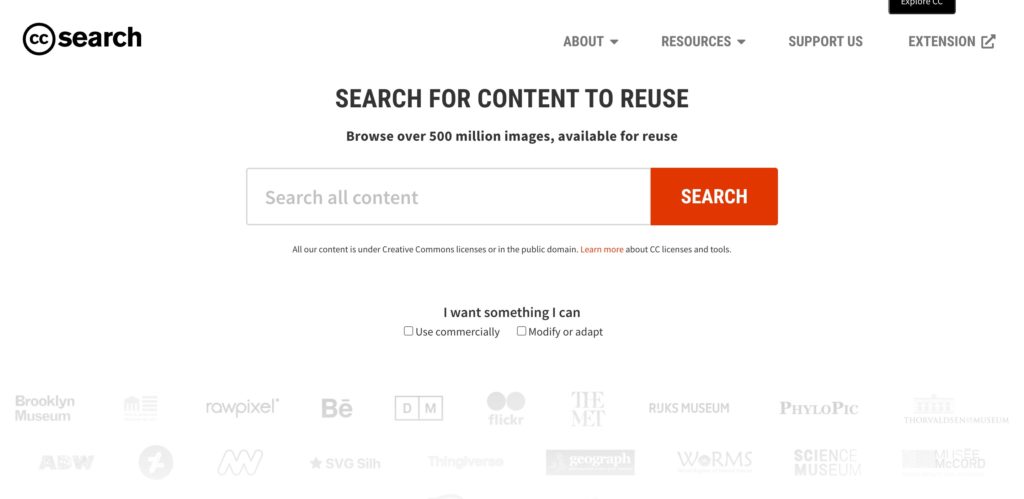 With CC Search, you can search public domain and licensed works. It was introduced in 2001 by a non-profit organization called Creative Commons. They provide licenses to more than half a billion users worldwide. To put it differently, they provide an ideal platform to help creators share their knowledge online. If you want to search and use images without falling victim to copyright laws, you should use CC Search.
14. WolframAlpha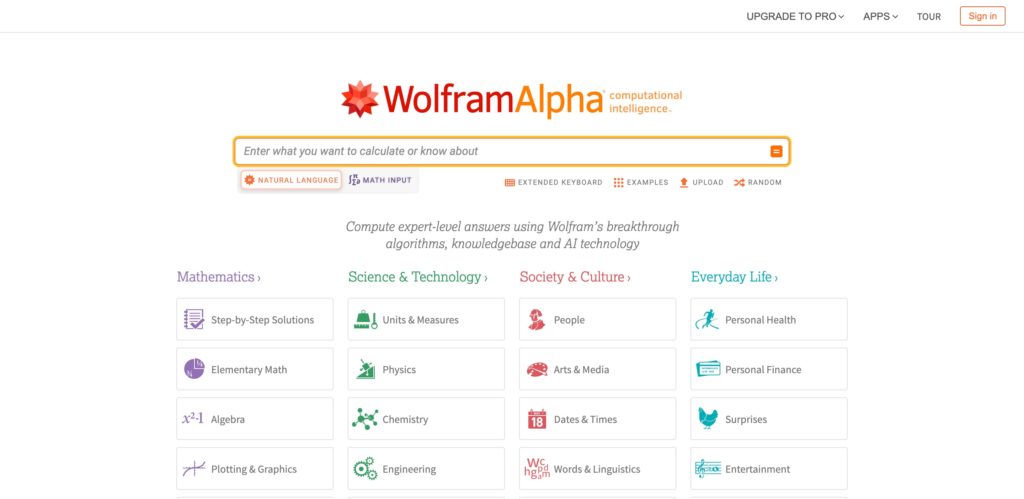 This is more of a computational knowledge platform developed by Wolfram Research. WolframAlpha is used to search for answers to queries. The platform is known to derive data from various external sources to provide you the accurate results. It was introduced in 2009 and is a typical search engine that answers all your queries. It should be noted that it can only provide answers based on computation queries, which means it cannot provide elaborate answers.
15. AOL 
AOL has a total market share of 0.05% and is quite popular in the US. The company initially started as a dial-up, instant messaging, email, web portal service, but now they have a search engine function too. It has its headquarters located in New York and is known for providing quality services. Besides their search engine browser, they also provide AOL mail, AOL ads, and AOL platform.
16. Slideshare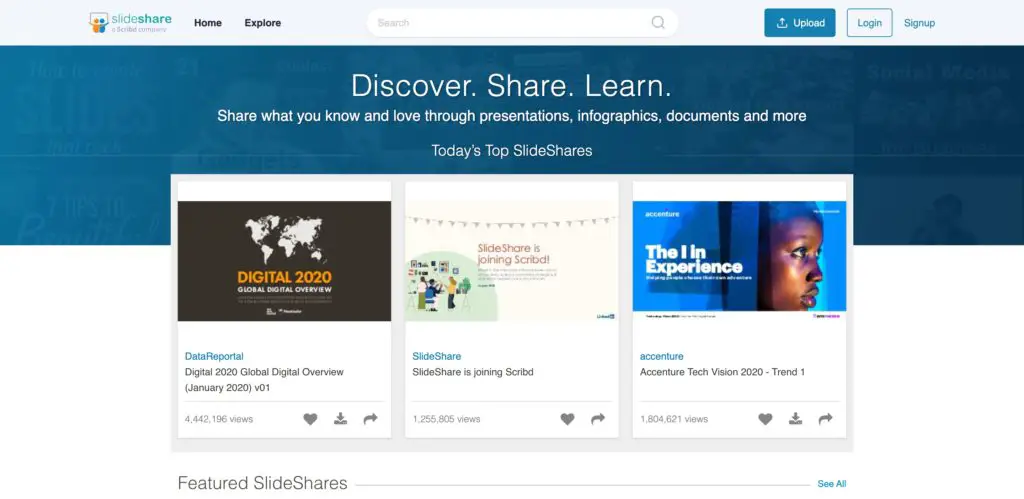 Next in the line, we have Slideshare, which is a service provided by LinkedIn. This is a platform that allows you to share infographics, presentations, videos, and other materials in the form of a slideshow. This platform can be highly useful to students and working people as they can use it to find informative content online. The main purpose is to make professional knowledge easily accessible.
17. Internet Archive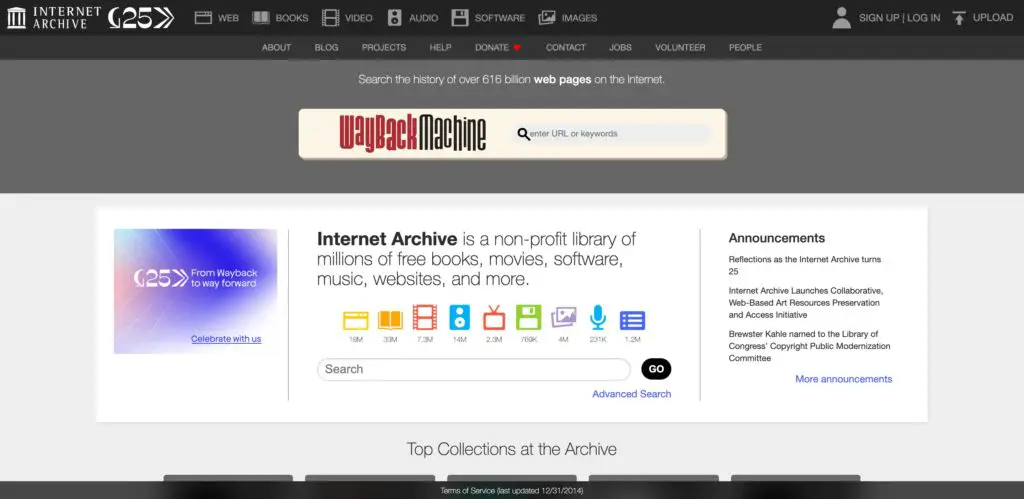 Lastly, we have the Internet Archive, which is run by a non-profit organization. It gives you access to millions of free movies, books, music, websites, software, and more. Not just that, but it also allows you to upload videos using the H.264 video coding format. The platform has a massive collection of historical content. So if you want a search engine to look for old books, movies, etc., the Internet Archive would be the best option for you.
All these search engines make your life a lot easier. Whenever you want to dig up any information, you can rely on the best search engines to get you the right information. The best thing is all of them are free to use.
---
Protect Your Online Privacy With Surfshark
[The VPN that we use here at Tech Arrival]
---
Also read: 27 Best Health Apps for Android & iPhone
Frequently Asked Questions (FAQs)
Which is the Largest Search Engine in the World?
With more than 70% of the market share, Google happens to be the largest search engine in the world. No search engine can beat Google's efficiency.
What is the Best Search Engine to Use for Privacy?
If you don't want your data to be stored and used by search engines, then you should rely on search tools like DuckDuckGo, Ecosia, and StartPage. These search engines give more importance to users' privacy.
What are some of the Best Search Engines to Use?
Although there are many search engines available out there, nothing beats Google, Bing, and Yahoo. These are the top three search engines you can rely on.
Is Baidu Trustworthy?
Baidu is the largest search engine in China and dominates and occupies 7.34% of the world's market share. This is enough to prove that Baidu is a trustworthy search engine.
Why Should You Use Ecosia?
The specialty of Ecosia is that they use a part of their revenue to plant trees. Every search you perform on Ecosia contributes to the cause.
Is YouTube a Search Engine?
YouTube is not exactly a search engine, but it surpasses Google when it comes to fetching video search results. For this reason, many people rely on YouTube to find the videos they want.
What Kind of Content Can You Find on Slideshare?
Slideshare is a platform that provides informative content in the form of slideshow presentations, images, infographics, etc. It is developed to make professional knowledge easily accessible.
Is Yandex available outside Russia?
Yes, Yandex is accessible outside Russia. 
What is WolframAlpha used for?
Wolfram Alpha is a computational knowledge platform that is used to search for answers to queries. It can only answer queries based on computational questions.
What is the Best Search Engine to Look for Old Books & Movies?
You can access the largest collection of old books and movies on the Internet Archive.
---
Protect Your Online Privacy With Surfshark
[The VPN that we use here at Tech Arrival]
---