If you have ever come across SEO, you must have heard the term Backlink. Backlinks are a crucial part of SEO. However, it's not the only thing that falls under Search Engine Optimization. Still, it indeed covers the major part of it.
A website is considered relevant if and only if it has a lot of inbound links coming in, and the backlinks that redirect to that website come from reliable sources. If you ask any professional the major ranking factor for a website to rank higher in Google, the only answer you will get is the high-quality backlinks.
Now that you know that the Good backlinks are the major reason for a website to rank, you must also know that BAD backlinks can equally be a reason for a website to fall and get penalties.
I know for a newbie blogger or a webmaster, the terms Backlinks, SEO, good Backlink, bad backlinks, etc. must be sounding aliens, and that's why we are here!
In this article, we will be telling you everything you must know about backlinks: the definition of backlinks, the critical terms involved in backlinking, types of backlinks, and how you can make the relevant backlinks and everything in between. Read-Along!
What are Backlinks and How do They Work?
Let's start our tutorial with the definition of Backlinks.
What are Backlinks?
Backlinks are nothing but the links to your site. When a web page or website has a clickable link or a hyperlink, that redirects to your website are called backlinks.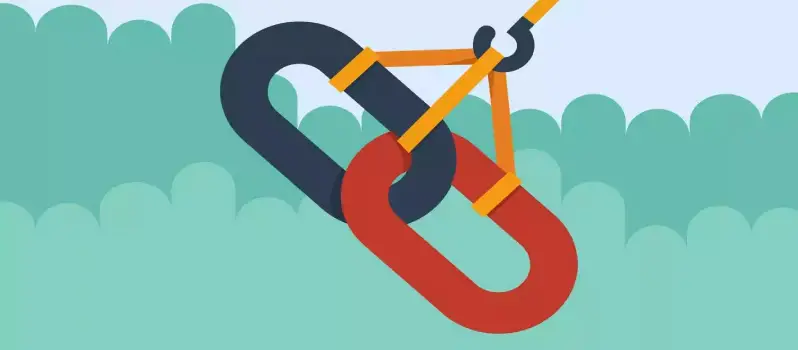 Your website is considered trustworthy and relevant in Google's eye if it has many backlinks coming from reliable sources. And when it comes to backlinks, the quality matter a lot over the quantity of the backlinks.
High-quality backlinks are those that are coming from the Authority website and have some relevance to your content. It means the backlinks that are redirecting to your website should be from a similar niche and should be real.
In case your website is about technology, and your page has been linked to a health-oriented site, such links are considered irrelevant, and they negatively impact your website.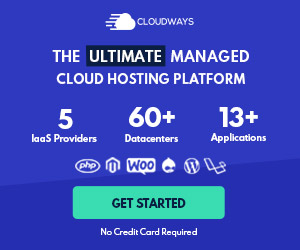 Types of backlinks:
There are two types of backlinks in SEO:
Dofollow Backlinks:
When a website links to another website naturally without putting the no-follow tag, it is considered as a dofollow backlink. Dofollow backlinks pass link juice to the site, which helps it rank faster in google.
Besides, dofollow backlinks are crawled by the Google crawlers, and google bots get redirected to the page that the link has been given to. Thus dofollow links are considered important in Search Engine Optimization. By default, every link that is given to any website is do-follow.
No-follow Backlinks:
The second type of backlinks is the nofollow backlinks. These backlinks contain the no-follow tag and don't get considered to be useful in the SEO perspective.
When Google crawlers crawl a web page, they ignore the links with no tags and doesn't bother to crawl to the linked website through that no-follow link. Besides, no follow backlinks also doesn't hold any relevance in search engine optimization and page ranking.
Now let's move further to check the importance of backlinks in SEO.
Why are Backlinks so Important?
Many search engines, especially Google, measure a website's relevance through the number of backlinks a website has. Google considers that if the web page has been linked repeatedly by the other pages, it must have the quality, and that's the primary notion of backlinks.
Besides, when a website gives a backlink to your website, it passes link juice to your page, which helps your website rank higher on the search engine.

The other significant benefit of creating backlinks in SEO is to get more organic traffic. As said above, Google emphasizes the pages that have a higher no. of high-quality backlinks. Thus, that web page with lots of relevant backlinks ranks higher over other pages on the search engine resulting in higher traffic.
Apart from this, another significant advantage of backlinks in SEO is the faster indexing. It is said that a website that has a higher number of backlinks get discovered faster by the search engine bots. Therefore, your pages get indexed more quickly in google compared to others.
How to Create Backlinks?
Now that you know what backlinks are and why they are so important in SEO, you must be wondering how to create backlinks. Well, various ways can be used to build backlinks. It can be blog commenting, guest posting, web directory submission, etc.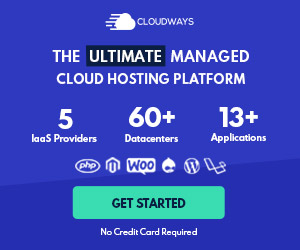 However, it is crucial to get the backlinks from the authority and relevant sources, If you are commenting, make sure the blogs you drop comments are related to your niche. The comments are adding value to the content.
Also, be sure of the blogs you are guest posting on are relevant, and the web directories are high quality.
Besides these manual ways, the most important way to get a high-quality backlink is high-quality content. Content is considered to be the king in SEO. If your content is good, people with related content will naturally link back to your article, and that's the most appropriate way to get a backlink.
You can create high-quality infographics, write detailed and comprehensive posts on some topics to get organic backlinks.
Conclusion
After going through the above article, I assume now you have a clear idea of how do backlinks work.
Backlinks are an indispensable part of SEO, and understanding the concept of a backlink is not tricky. Newbies often get confused about the proper meaning of backlinks and keep wandering here and there for the answers.
But I've tried my best to explain Backlinks in the easiest way possible. I hope the article will turn out to be handy for the needy once.