You all have been struggling to create backlinks to your websites so that it gets good ranking in the SERPs, let us introduce the link wheel technique, with the help of which you can get a higher ranking or a better position of your website in the search engine and get more traffic to your website.
One of the very effective techniques that have been initiated is a link wheel. It is exactly like it sounds, a group of links that link to one another to form a wheel.
It not only helps to improve the ranking of your website in the SERPs but also helps in getting your blogs/websites indexed on the search engines.
The link wheel is used by many bloggers and SEO experts especially for event blogging to get the best results in a limited span of time. And here we will show you the complete link wheel tutorial.
However, it is not easy to accomplish this technique and requires to be performed with a lot of dedication and alertness.
Before we proceed with the working with link wheel, let's know what is it and how is it used?
What is Link Wheel?
Link wheel is an advanced SEO strategy, which is overlooked by many. People assume link wheel to be a link building strategy or technique.
The idea was to create a pattern of links from one website to the other and finally to the main site. Majorly it falls under search engine optimization; however, we can use social media techniques as well to create the link flow.
It is a smart technique to get targeted traffic to the website and increase its ranking by creating a link wheel among small private blog networks of web 2.0 and social media properties. In simple words, to create this, we need to create some blogs and link them with one another.
Here is how the basic link wheel structure looks like:
---
Protect Your Online Privacy With Surfshark
[The VPN that we use here at Tech Arrival]
---
As you can see from the above diagram, there are eight web 2.0 blogs that have been created and one main blog represented as "Your Money Making Site". For performing a link wheel, you will link the1st blog to 2nd blog, 2nd to 3rd, 3rd to 4th, 4th to 5th, 5th to 6th, 6th to 7th and 7th to 8th, and 8th to 1st blog; and finally you will link all the 8 blogs to the "you money making site" which is your main website.
This way, you will create a link, and after the wheel of links is created, you have to give your links to the main blog/site.
The Evolution of Advanced Link Wheel
Initially, there were many webmasters who didn't appreciate the practice of the basic pattern to create backlinks to their websites for enhancing the ranking, so the basic link wheel is not effective nowadays. Moreover, this practice was quite easy for the crawlers and robots to track the activities of the website owners as a result of which one can easily get penalized for the manipulation of the rankings.
To deal with this issue, a more effective technique was required for creating the backlinks. And this way, advanced link wheel technique was invented.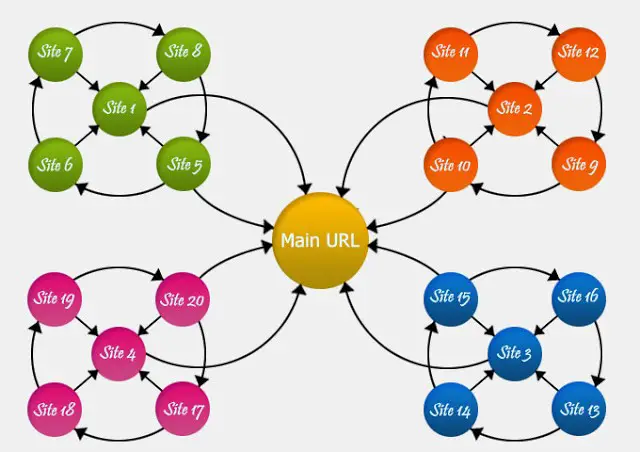 The advanced link wheel is based on the concept of randomization. There is a mix of web 2.0 properties, blog posts, social media and article submissions. There are multiple link wheels or sets with a randomized break among every smaller link wheel set.
How Can You Promote Link Wheel Technique For Your Site?
Every blog that you have created with web 2.0 properties do social bookmarking on them.
Tap RSS feed of the blogs you created and submit them to different RSS directories.
Ping RSS feeds
Submit your sub-domain on web 2.0 (if any), to the directories.
Keep in mind the following things:
Use only high-quality content.
Don't use automation.
Use diversified keywords and mix up with similar or related keywords. Avoid using exact keywords in the anchor text.
Created limited and quality links. Do not create too many links altogether.
Use social media platform in wheels.
Completely randomize your link to avoid footprints.
Link Wheels Are Legal Or Not?
People have a misconception that using link wheel for rank improvement is not legal. It is not. If you have link diversity and are using good quality content in the blogs, it is completely useful and legal.
However, if you are using trashy or duplicate content with incorrect intentions and poor SEO, it will be considered as illegal, and your site will be penalized by the robot. This is why it is considered as a "Black Hat Style". Also, we would recommend you not to use any automatic link wheel services as most of them will probably be spammed.
And the idea behind link wheel creation was to share the spam link content with a user-generated website which has a decent ranking on the search engine. E.g. WordPress, Blogger, Tumblr, etc. We can also call this content as junk content. And Google won't find out the difference because there are already so many links on the above sites. The junk content and spam links.
Also read: Manually Remove Spam Backlinks From Google
Together, the junk content along with the spam links will improve the page rank of the blogs/sites linked to the main sites. Each site gets a good page rank which is passed on the main website.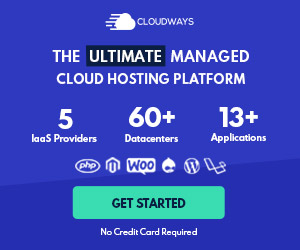 You have to be a step ahead of Google as it catches the activities performed using black hat techniques and ban the page if caught. So, create a new site before Google finds out the previous site, having more spam than the previous one.
Which kind of websites can be used for Link Wheel?
Web 2.0 sites
Article submission directories
Wiki sites
You can use the following web 2.0 sites to create multiple sites and apply the link wheel technique:
WordPress
Blogger
Wix
Webnode
Webs
Ucoz
Weebly
Jimdo
Yola
Tumblr
And many more. (Let us know, so we can add them here)
That's how you can build backlinks to your blogs. We hope that this technique will help you in boosting your search engine rankings and get the money flow you desire on your blogs. If you have any doubts, then feel free to leave a comment below.