With the dawn of the Digital world, almost everything is available online. This shift of most offline services online has opened a horizon of opportunities for content creators i.e. Bloggers, Content Marketers, etc. Every content creator, it takes one product only out of billions and creates content around it can make a good amount of money easily.
There are ample of niches to work on but not all niches are worth investing time and efforts. So How does anybody find which niche is good to work upon?
There are many tools out there for the same. You can use tools available online for Keyword Research, for backlink research, competitor spying for keywords, etc. But buying so many tools can be a hefty job and also the money required to buy such tools is also good.
Or else you can buy one tool who does all of the things mentioned above from one single dashboard.
Ahrefs – The Ultimate Tool for SEO Research
The tool we are writing about today is Ahrefs. It is an Internet marketing tool which started as Site explorer tool for backlink research which now has the capability of Site Auditor, Keyword Researcher, Rank Tracker, etc.
Ahrefs can be used to check backlinks, generate keywords, detect broken links from and to your site, check keyword difficulty, etc.
Ahref Lite plan costs around 99$ a month and comes with the option of adding 5 campaigns, tracking 300 keywords, etc. It is the best for a webmaster working alone without a team. 99$ might be a big amount for some, well for all such, Group buy is a perfect option, you can easily get an account from group buying website for 5$ or less.
You might be thinking that this post is going not in the direction where the Post title suggests, so without any further discussion of what Ahrefs can do, let us see, how to use Ahrefs for Keyword and Niche research.
Keyword Research: The Ultimate Way To Rock Google
So, without any further brainstorming let's get started with the process of analyzing SEO competition of a Niche with Ahrefs.
Keyword & Niche Analysis
Let's start with the APK niche which is in limelight lately, Let the Application for which we are going to create a blog be Showbox.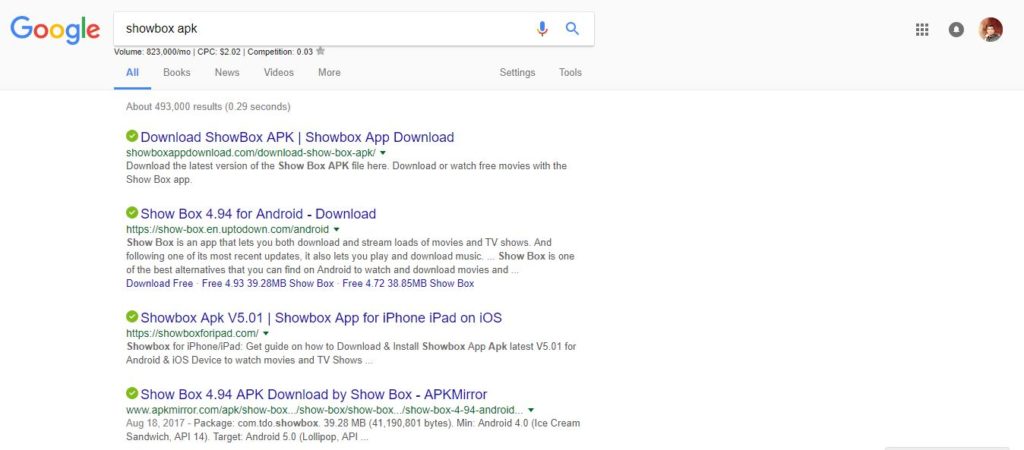 Now open your Ahrefs dashboard and click on Keyword explorer.
Type the application name, Application name apk, application name downloads apk, etc and click on search. (You can check any niche in ahrefs like "antimalware service executable" is a good niche to work on)
After you press the search button on Ahrefs's Keyword explorer tool will come up with data which includes search volume, cost per click, traffic potential, keyword difficulty, global search volume, etc. I don't think there is anything more you need. The best thing along with these keyword Ahrefs will come up with suggestions for you, it comes with more keyword opportunities which are untapped and can help you make a shit load of cash easily.
Digging a Little Deeper in Ahrefs
Ahrefs claims to have the most accurate search volume data, which has been calculated by modeling large amounts of clickstream data against the base search volume from Google's Keyword Planner.
Also, just because a keyword has a high search volume doesn't mean people actually click on the search results. It is the only tool that shows the actual "click" data for your keywords.

It can help you get the advanced metrics no other tool can show like: return rate, clicks per search, % of clicks, % of paid clicks, and more! By processing large volumes of clickstream data, they are able to calculate the number you need to win at SEO. (Read: WordPress SEO Tips)
Ahrefs database includes data from more than 100 countries and has keyword database of more than 3 billion keywords which is updated with fresh keywords every month, it enables you to quickly analyze the SEO of top ranking sites and also their SERP shakeup for the past one year.
Out of all my favorite metric is keyword difficulty score which is calculated on the basis of current top-ranking pages for a particular keyword.
Finding the Competition
After you have selected a niche or keyword to work upon, it is time for other pre-requisite before starting a niche site i.e. Competition Analysis.
No matter how high search volume does your keyword is, If the first page is dominated by Exact Match Domains or Partially Matched Domains, you need to play smart to make your work count.
While searching for keywords, simply copy down the niche sites which are ranking for the keyword you are going to target on the first page. Make sure to leave behind the High authority sites, That's none of our business.
After making a list of sites, analyze them by searching them on Ahrefs Site Explorer tool.
Analyzing Competition using Ahrefs

Along with Backlink profile, Ahrefs gives you comprehensive data about all the organic keywords of the site you have searched for, All the paid keywords, and most importantly all the organic traffic the site is getting from the search engine.
Simply click on the organic keywords button to see what keywords your competitors are ranking for and what pages on their site bring them most traffic from search engine. You can easily get few more keywords from organic keywords of a site.
After you fetch some more keywords, move to the overview of the site and check the Anchor text profile of the site which is the most vital part of any link building campaign (Link Wheel Strategy). Note down the ratios of money keywords to generic to naked links for 3-4 sites and find a mean value to work upon, or you can simply replicate a single site's anchor profile.
After noting down the anchor ratios move the cursor and observe the Do Follow to No Follow backlinks ratio for a deep analysis of the link profile.
By this way, you can see what made that site rank on the first page, now for playing it smart click on referring domains and start making backlinks at the exact locations where the site you are researching has backlinks from.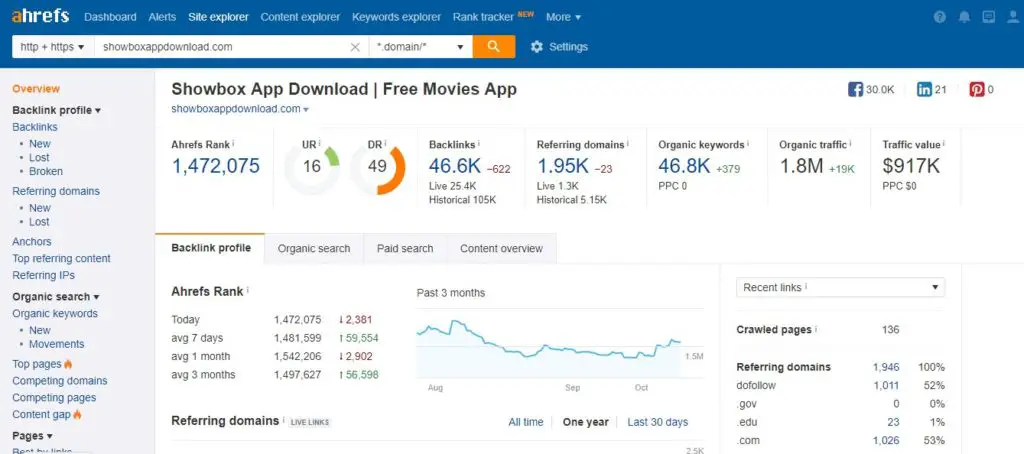 If you do this only for backlinks, your site can easily rank and bank. Moreover, you can also check the outbound links from the site for observing the On page SEO of the site.
Conclusion
By following this simple procedure, you can easily analyze a niche thoroughly. Ahrefs is that one shot you must take to grow your business rapidly. Ahrefs has lots of more features which can be used in a lot of different ways.
We recommend you to get a trail of Ahrefs at least to see the difference.
About Author:
Heya. I am Pranav Rajput, Blogger from Jammu, India. I am a 17-year-old teen who loves Technology, Entrepreneurship and Marketing :)