In today's tech-savvy world, high-speed internet service has undoubtedly become one of the most important utilities after water and electricity. For most Americans, the internet acts as the perfect gateway for literally everything, which is why it is now a mandatory part of their work as well as personal life. Although the internet is available throughout the nation, due to the increasing number of providers, it has become quite difficult for residents to select a package without getting confused. So, to eliminate this problem, we have compiled a list of internet service providers that were ranked best in terms of quality, price and customer satisfaction.
Before we look at the list of providers, it is important to understand the types of internet services and the benefits they serve. This would help you choose a provider that offers the services you desire. So, without further ado, let us dive right into it.
Types of Internet Services Available in the Market
1. Cable
Cable internet is delivered through coaxial wires to your modem, which transmits wireless signals to your devices. It is ideal for users who enjoy browsing, streaming, and gaming. Spectrum and Xfinity, both lie in the top providers' category for delivering high-speed cable internet to millions of households in the US.  
2. DSL
Digital Subscriber Line or DSL is another common type of internet service available in the US market. Unlike cable internet, DSL is delivered through copper telephone lines. Even though it is not as fast as a cable internet connection, it is still consumed by many residents in areas where cable isn't available.
3. Satellite
Satellite internet, as the name implies, works by receiving signals from satellites in space. It is by far the most widely available internet service in the US and can be accessed anywhere. Although it is not as fast as a cable internet connection, satellite internet does fulfill the objective of keeping you connected to the world at all times.
4. Fiber
Fiber optic internet is by far the fastest internet service available to the users in the US. It is perfect for streaming HD videos, online gaming, and unlimited web downloading. Since the service is delivered through an extensive cable infrastructure, it is not widely available, especially to users living in remote areas.
Factors to Consider When Choosing a Provider
Now that you know about the types of internet services available in the market, let us inform you about some key factors that you need to consider before choosing a service provider.
1. Coverage
When looking to purchase an internet service, you might not have much of a choice. According to a report submitted by The Institute of Local Self Reliance, 129 million US residents have access to only one broadband provider. This information illustrates the fact that the options you have might be limited, depending on your location. Therefore, we will only list the providers that are widely available in the US.
2. Speed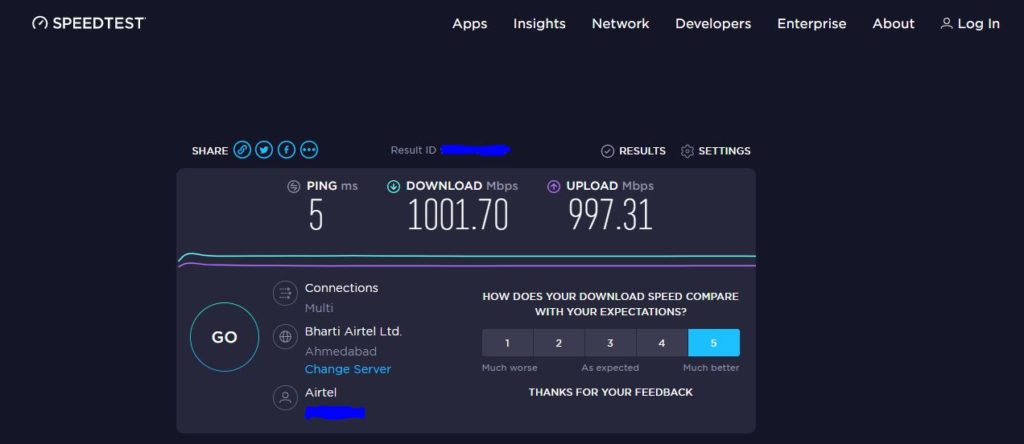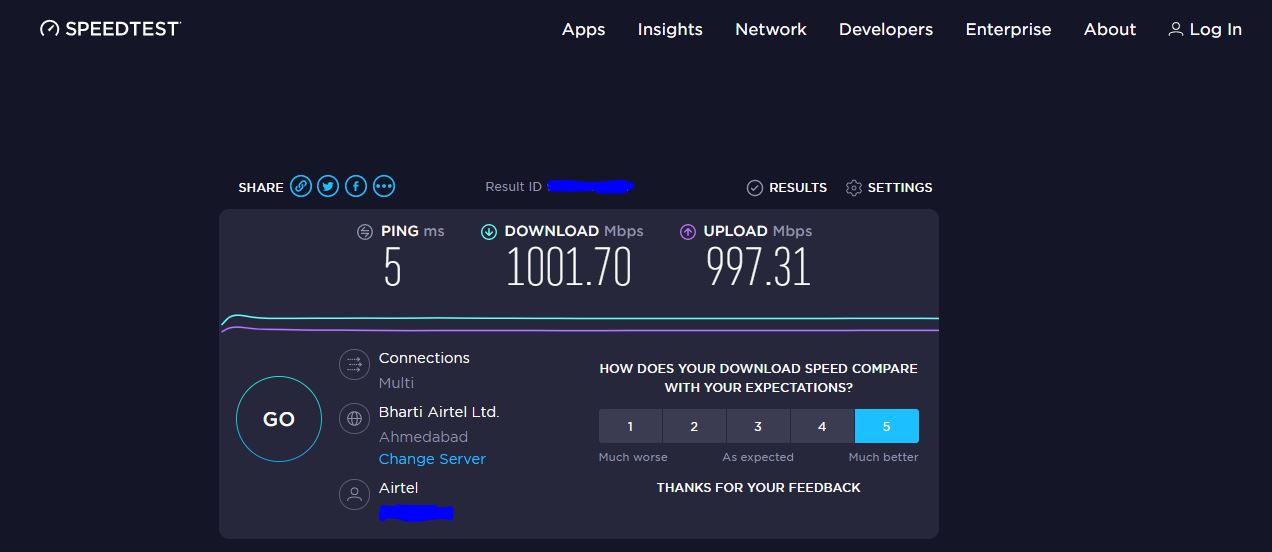 After coverage, speed is the most important factor that determines the capability of a provider. The FCC's guidelines clearly state that every broadband service provider operating in the US has to maintain a minimum benchmark of 25 Mbps internet speed, which is enough for connecting multiple users to the World Wide Web simultaneously. Keeping the authority's guidelines in mind, we will only suggest providers that follow the regulations and deliver high-speed internet service to their customers.
3. Customer Service
Almost all providers have a bad reputation when it comes to customer support services. In this pool of bad reputation holders, only a handful of providers managed to keep their customers happy and satisfied. In the upcoming list of top service providers, you will only find the ones that have achieved high customer satisfaction scores.
---
Protect Your Online Privacy With Surfshark
[The VPN that we use here at Tech Arrival]
---
4. Internet Providers in Your Area
Internet options vary from location to location. A provider offering its services in one state might not be available in another state. Similarly, the packages offered by providers also vary according to your area. Therefore, it is important to check the availability of the providers in your vicinity before looking for their plans.
Here are the most popular providers in each region of the US:
North Central: Spectrum, Comcast Xfinity, AT&T, Cox Communications, CenturyLink and Frontier
South: Comcast Xfinity, Frontier, Spectrum, AT&T and CenturyLink
East: Frontier, Comcast Xfinity, Spectrum, Cox Communications, Mediacom, AT&T, and CenturyLink
West: Cox Communications, Spectrum, Frontier, Optimum and Comcast Xfinity
List of Best Internet Service Providers in the USA
After carefully analyzing all the quality aspects, we have shortlisted 6 service providers that are known for delivering exceptional services to their customers.
1. Spectrum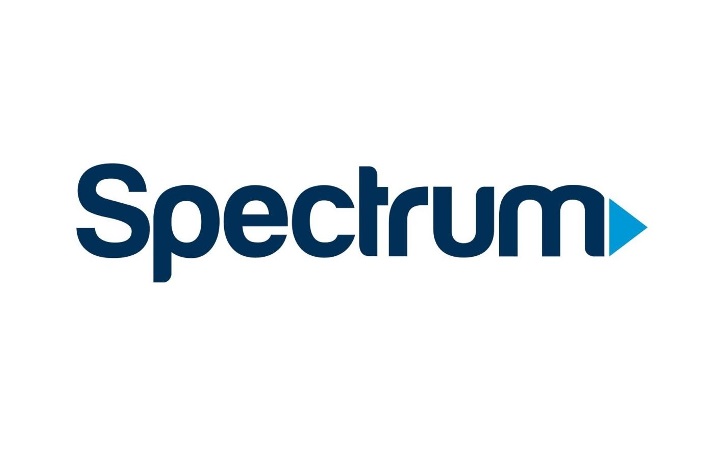 Spectrum is one of the largest cable service providers in the US. Due to its huge cable and fiber coverage, Spectrum offers many internet plans starting from 100 Mbps. Such an amazing internet speed is enough to stream a 4K video seamlessly on your internet-enabled device. The Triple Play Package, offered by the provider, promises a great channel lineup, DVR service and free Wi-Fi modem, which is great for users who are looking to purchase all three services including TV, internet, and phone.
If you are planning to leave your current service provider and willing to switch to Spectrum internet, get ready to be amazed because the provider offers a buyout promotion that goes up to a whopping amount of $500. In this offer, Spectrum will buy out the contract from your existing provider and pay the early termination fee on your behalf so you can conveniently make the change without worrying about any expenses.
Availability
Being one of the most prominent providers in the US, Spectrum is serving millions of customers in 41 states. Ever since its merger with Time Warner Cable and Bright House Networks, the provider has greatly expanded its operations and has become widely available in New York, Los Angeles, Dallas, San Antonio, Saint Louis, Orlando, and Austin.
2. Comcast Xfinity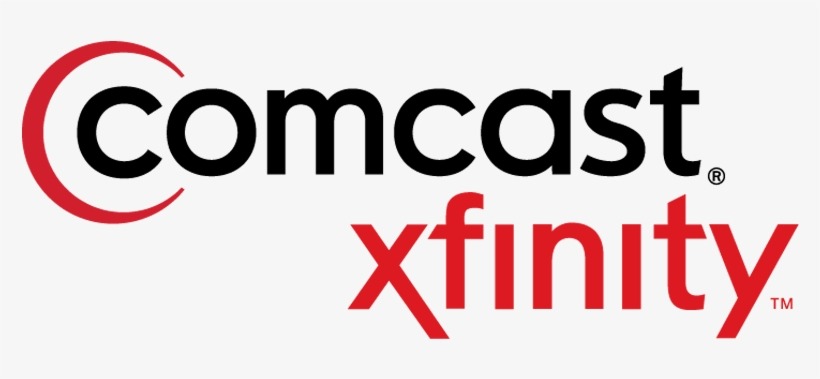 Offering some of the fastest internet plans, which go all the way up to 2000 Mbps, Comcast Xfinity has proven that it will meet the speeds you need. Netflix and Speed-Test, both rated Xfinity to be the wildest service provider in terms of speed. The provider offers a variety of options for internet and cable TV packages with plans starting from 15 Mbps. Just like other cable companies, Xfinity also charges installation and activation fees, which you can waive off by purchasing a bundle package deal. Apart from that, Xfinity plans come with a complete protection suite powered by Norton Security so that you do not fall prey to the online threats.
Availability
Comcast Xfinity is currently serving around 111 million residents in 39 states, which makes it the largest service provider of the country. With plans to expand its operations to rural areas, Xfinity has set a benchmark for every provider in the industry. It is widely available in Houston, Miami, Chicago, Minneapolis, Philadelphia, Denver, and San Jose.
3. AT&T
AT&T is the only provider in the US that has consistently received positive reviews from its customers. After winning three consecutive J.D. Power's awards, the company has managed to secure the top position in the South and West regions of the country. Apart from the exceptional customer service, AT&T offers incredible internet speeds through its fiber-optic lines, which are great for large households. In case you do not have access to AT&T's fiber internet, you can always go for the DSL connection, which is remarkably stable and reliable for light and moderate users. Although the provider limits the usage with data caps, the limitations are quite generous going up to 1000 GB on all the plans.
Availability
AT&T Internet is available in 21 states of the US with maximum coverage in Texas, California, and Florida.  If you happen to live in Chicago, Houston, Miami, San Diego, Los Angeles or Dallas, you are most likely in AT&T's fiber region, which means that you can take advantage of its super-fast internet service with state-of-the-art customer support.
4. Frontier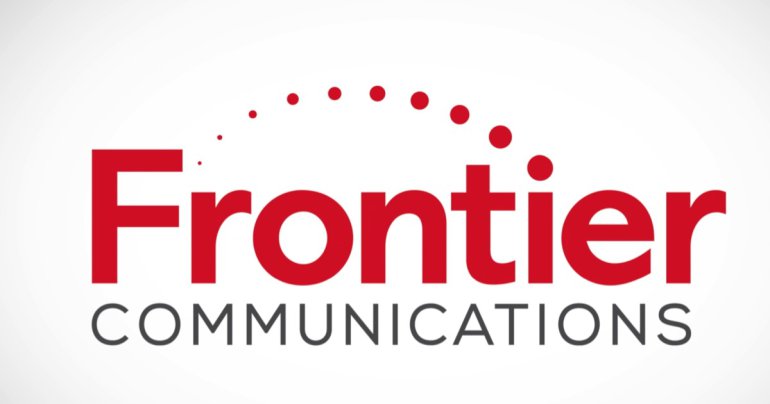 If you are looking for stand-alone internet service, Frontier houses some of the most economical plans without any long-term contracts. For a mere $27.99 per month, you can get the Frontier Internet plan that offers 6 Mbps internet speed, which is enough for streaming and browsing activities. Although you will not be able to connect multiple devices to the internet with this plan, it is without a doubt a solid option for small households. In addition to this, you can also lock the price by availing the Price For Life option offered with Frontier internet.
---
Protect Your Online Privacy With Surfshark
[The VPN that we use here at Tech Arrival]
---
While most internet companies charge a hefty early termination fee for leaving the contract before its ending period, Frontier offers no-contract plans where you are free to cancel the services whenever you wish to without paying a single penny. On top of that, these plans come with a two-year price lock so you have peace of mind knowing there will be no price hikes and sudden charges on your monthly bills.
Availability
Frontier Internet can be easily found in 29 states of the US. The provider's DSL service is widespread across the nation, but its fiber optic internet is mostly available in the Pacific Northwest region of the country. Areas, where Frontier's presence is prominent, include Rochester, Tampa, Saint Petersburg, Fort Wayne, Long Beach, Lakeland, and Durham. Unfortunately, people living in central states like Colorado, Wyoming, Montana, South Dakota, and North Dakota might not be able to enjoy Frontier services due to the provider's low availability.
5. CenturyLink

CenturyLink is ideal for businesses and large-scale organizations. When purchasing internet services, business entities have to factor in various considerations with Service Level Agreement (SLA) being the most important of them all. This contract ensures solutions and compensation for times when the internet service is down, or not working at all. An SLA contract crucial for companies because slow or no internet service can result in a serious loss of productivity, which would ultimately cost the organization a lot of money. Therefore, it is important to state the solutions as to how the companies will manage when the internet is not working.
CenturyLink is quite generous when it comes to compensating companies for poor internet service. For every 30 minutes of no internet service, the provider will credit your account with one full day of the internet without any extra charge. That is almost double the compensation paid by other internet providers. Furthermore, CenturyLink offers contract policies for every kind of business: A two-year agreement for already established corporations and a monthly plan for new or growing entities. In addition to this, you can also choose to reduce your monthly expenses by bundling up multiple services in a single package deal, making CenturyLink your one-stop-provider company.
Availability
CenturyLink services are widely present in 35 states. Unlike most providers, CenturyLink plans to focus more on two specific regions of the country, which include North Central and West Coast. The provider is actively offering its services in Las Vegas, Minneapolis, Phoenix, Tuscan, Denver, Saint Paul, and Seattle.
6. HughesNet

Satellite internet is naturally slower than other internet services but HughesNet, somehow, offers 25 Mbps of internet speed with every plan. It is by far the only provider that tends to deliver more internet speed than it actually advertises on its website. Since it is a satellite internet service, you will have to choose a data limit because satellite services do not come with unlimited plans. Most customers select 10GB, 20GB, 30GB or 50GB, depending on their personal use. Choose the data plan carefully because once your limit is up, your internet speed will go down to 1 or 3 Mbps until your next billing cycle. In worse case scenarios, you might even lose access to the internet. To help you keep track of your internet usage, the provider gives you access to an app that maintains all your online records.
Availability
Since HughesNet is a satellite provider, it is virtually available everywhere. The provider is serving an astounding population of 308 million people in all the 50 states, which is literally greater than any other ISP operating within the boundaries of the US. HughesNet is always an option, regardless of where you live, especially for rural area residents who do not have access to other internet connections.
The first step when purchasing an internet service is easy. Simply look for the providers available in your area by entering your zip code on the company's website. Once you have checked the availability, measure the speed you need so you can choose a package that perfectly blends with your requirements. After that determine your monthly data needs. High-demanding activities like HD video streaming require more data than light-demanding activities like web browsing and email. You obviously do not want to pay for something that you are not using, therefore, carefully select the data limit for your internet package.
Frequently Asked Questions (FAQs)
What is Mbps?
Mbps stands for megabits per second. They are units used to measure the speed of the internet. The rate at which you upload and download files from the internet is known as Mbps. The more Mbps you have, the greater the speed of your internet connection.
Do internet providers require a credit check?
Yes, some internet companies do require a credit check. For instance, Comcast Xfinity, AT&T, and HughesNet require a full background check for their services. However, pre-paid or monthly-billing companies do not have such requirements. Spectrum does not run a credit check on its customers at all. CenturyLink, on the other hand, offers you to deposit $100 instead of running a credit check on you.
Which provider is the cheapest?
From our top picks, the cheapest monthly price for a bundle package is offered by Spectrum. The provider's most sought-after Triple Play package starts from $99.97/month and includes all three services, internet (100 Mbps), TV (125+ channels), and phone (unlimited calling). You can also avail stand-alone services, which would cost you $49.99/month for Spectrum Internet, $44.99/month for Spectrum TV Select, and $9.00/month for Spectrum Voice.
---
Protect Your Online Privacy With Surfshark
[The VPN that we use here at Tech Arrival]
---