Jailbreaking your iOS device is sometimes a good thing. Some users jailbreak their iPhones to gain access to additional functions and features that Apple didn't want them to access.
If you want more features on your iPhone or iPad, consider jailbreaking your device. It will allow you to download apps designed for jailbroken iOS devices.
We have handpicked some of the best and most helpful jailbreak apps for iPhones and iPad.
Also read: 12 Best iOS Keyboard Apps for iPhone and iPad
List of Best Jailbreak Apps for iPhone & iPad
1. Unc0ver
Next up, we have Unc0ver, which is another excellent jailbreak app. The specialty of this app is that it can download Cydia tweaks even if your iPhone is not rooted. This will allow you to add custom icons, themes, widgets, wallpapers, and more.
It doesn't require much effort to install the mentioned tweaks. All you have to do is choose the tweak and Uncover will install it for you. Although it can install most tweaks without rooting, some of them might ask for root access. When installing those tweaks, you will need first to root your device.
2. Sileo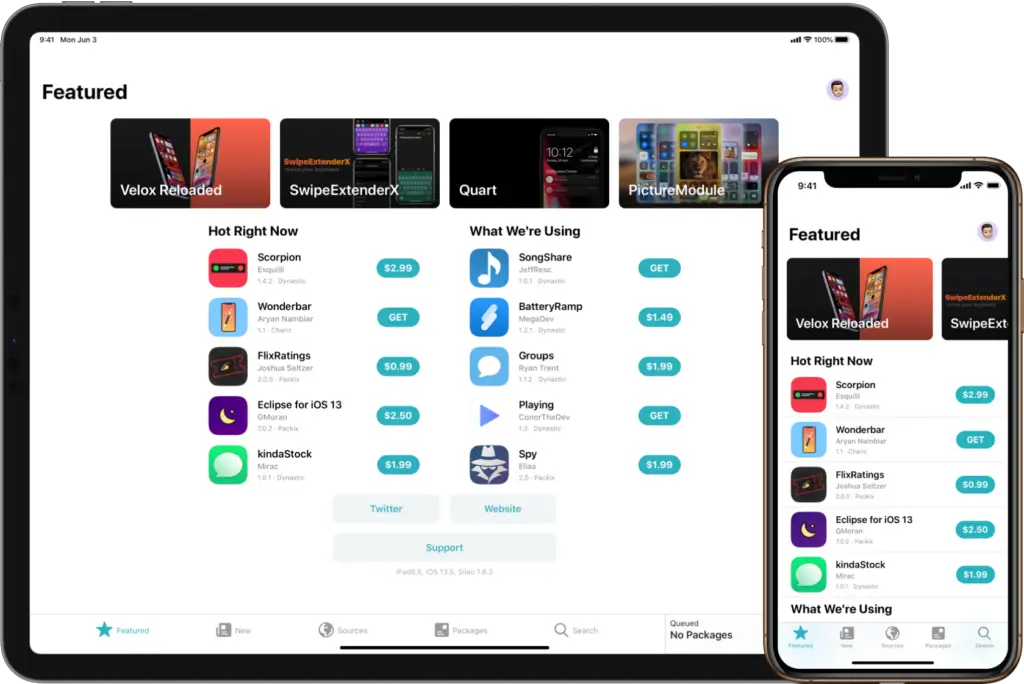 Sileo helps you to unlock the full potential of your device. It is a powerful APT package manager for jailbroken iOS 12 and higher. You can install this app using Chimera or Electra.
It is a reliable app that focuses on a modern feel, features, and speed. It is considered a great alternative to Cydia.
3. Cydia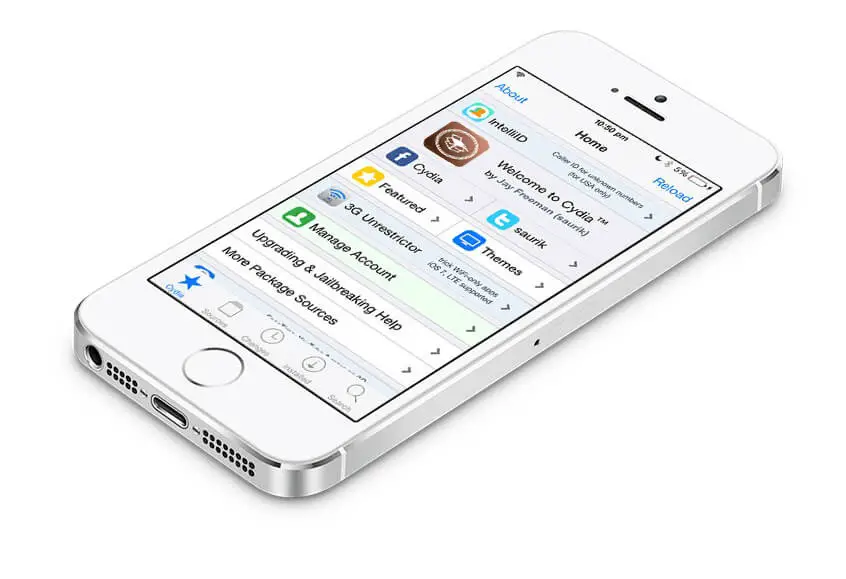 Cydia is the best alternative app store for jailbroken iOS devices. It offers a wide variety of apps for iPhone and some versions of iPad. Besides that, you can also get apps for iPod Touch.
With Cydia App Store, you gain access to a wide range of apps, including apps for testing, apps approved for the Apple App Store, apps for system–level tasks, and more. The large variety of apps is why some developers prefer Cydia over the official app store.
---
Protect Your Online Privacy With Surfshark
[The VPN that we use here at Tech Arrival]
---
When you download an app from Cydia, it doesn't come directly from Cydia servers. Instead, it comes from the creator of the app. So it wouldn't be wrong to say that Cydia acts as a middleman than an app store.
4. killapps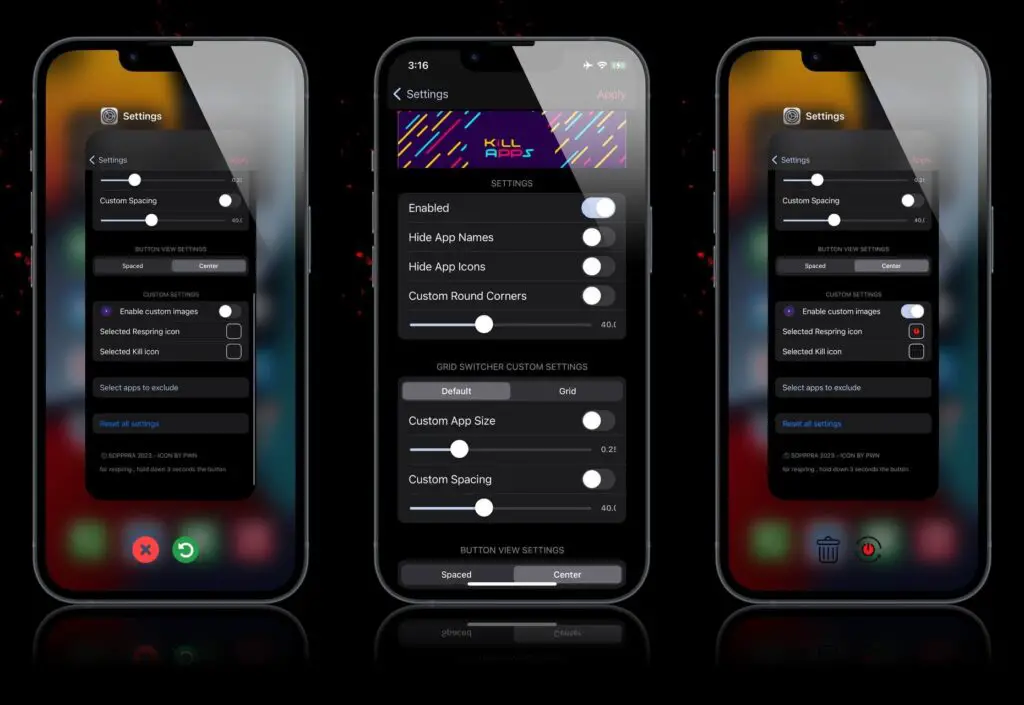 At any given time, multiple apps are running in the background. With killapps, you can close all the running apps with a single click. By doing so, you can prevent your phone's resources from being used up faster. This, in return, will extend the battery runtime of your phone.
killapps allows you to close background apps, services, and tasks. The handy widget allows you to access the app quickly and without opening the app.
5. SettingsRevamp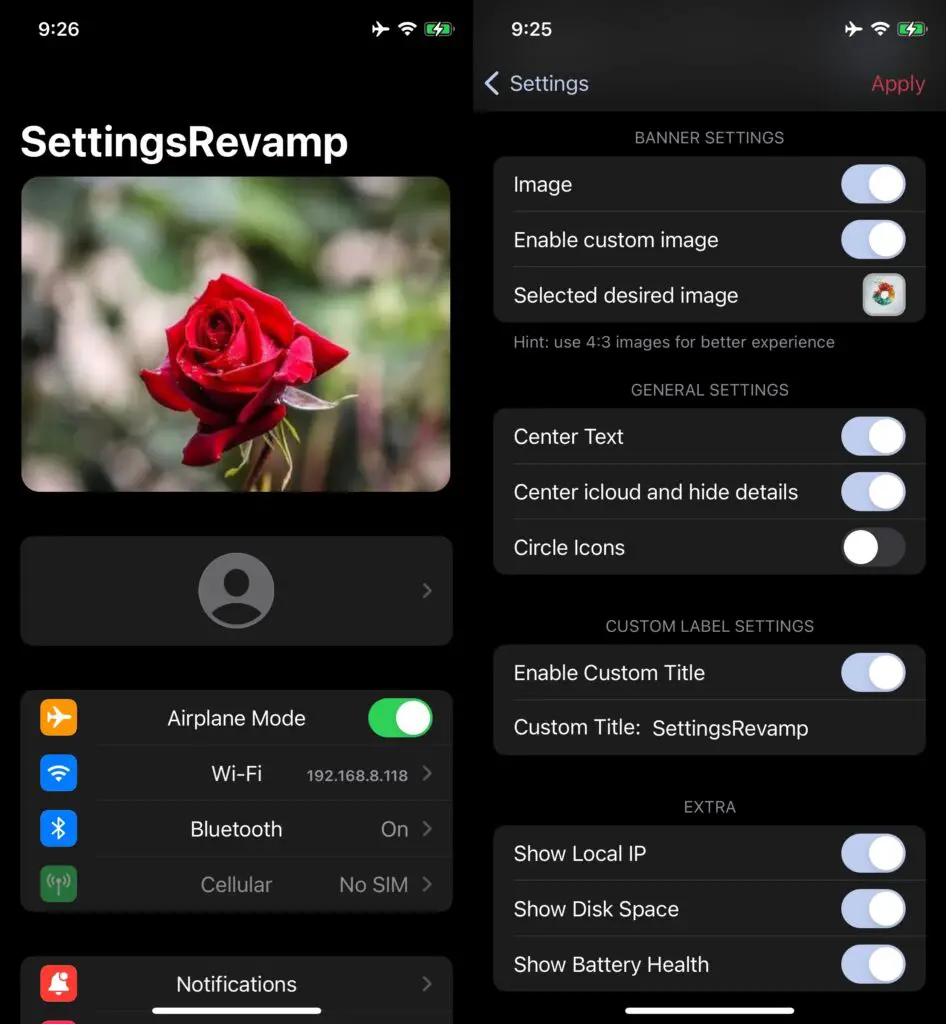 SettingsRevamp is a free app that helps with the organization of installed system apps, tweaks, and app store apps. It also allows users to customize the Settings app. With the help of this app, you can change the appearance of icons, labels, and cells.
The user-friendly interface makes it easier for users to customize the functionality and appearance of the Settings app. Furthermore, it provides the option to add a custom image on top of the pane. This tweak is supported by iOS 14 – iOS 16 on jailbroken iPhones.
6. MemoryMagic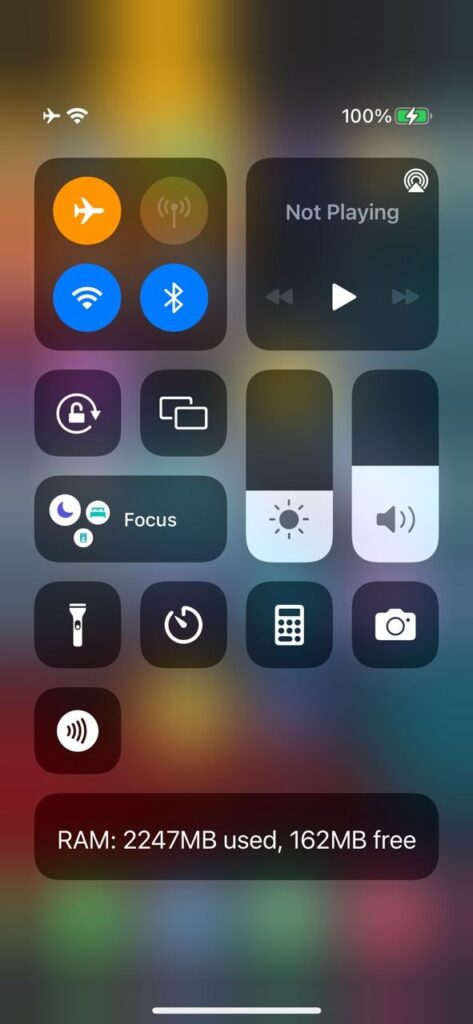 Downloading MemoryMagic on your iPhone allows you to check your device's memory information. As you all know, iPhone doesn't have a default option to view RAM consumption. This limitation can be overcome with MemoryMagic.
With this app, you can view the RAM consumption and track your device's memory usage in the control center.
7. FolderX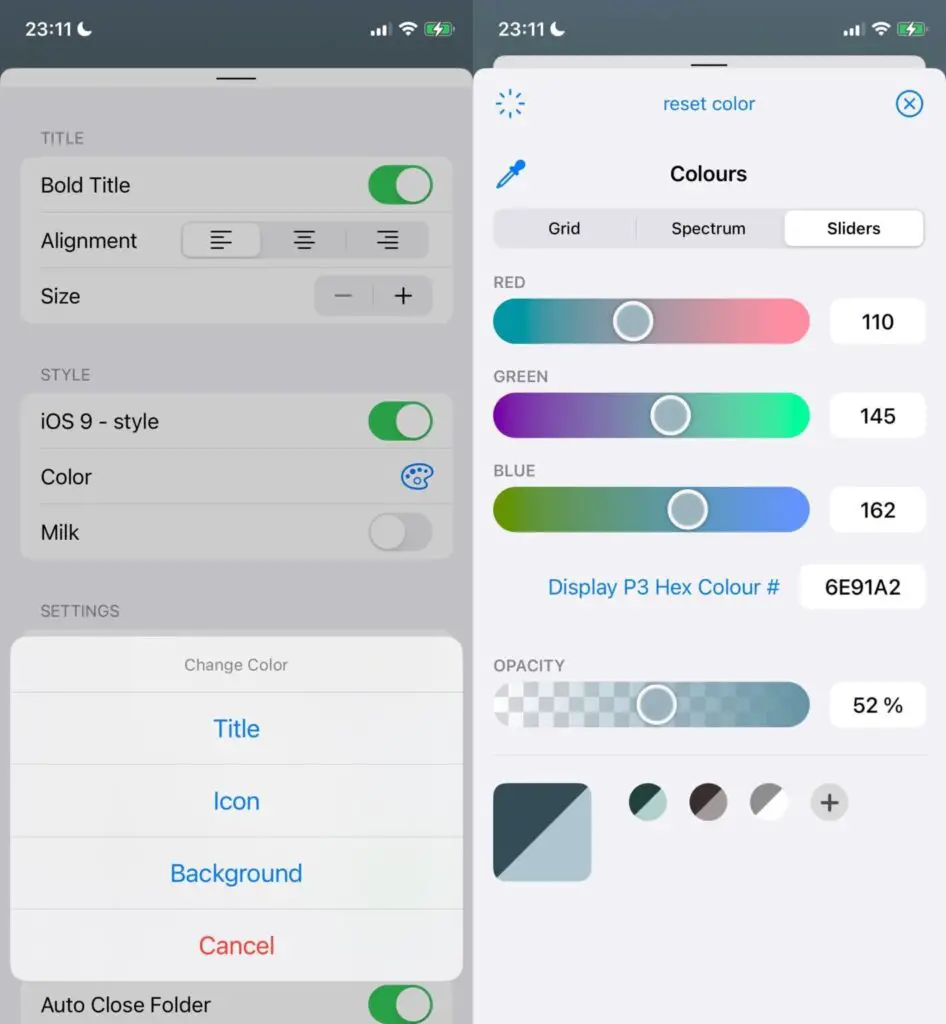 As the name suggests, FolderX helps you to customize folders on your jailbroken iOS device. The good thing is that it is compatible with both iPads/iPhones running iOS 15-16.
With this handy app, you can customize the title of your folders, gestures, layout grid, and much more. It also lets you access the settings quickly and modify the style and color of folders as you like.
Once the app is installed on your phone, you can access all the configuration options by swiping up inside any folder.
8. BioProtect XS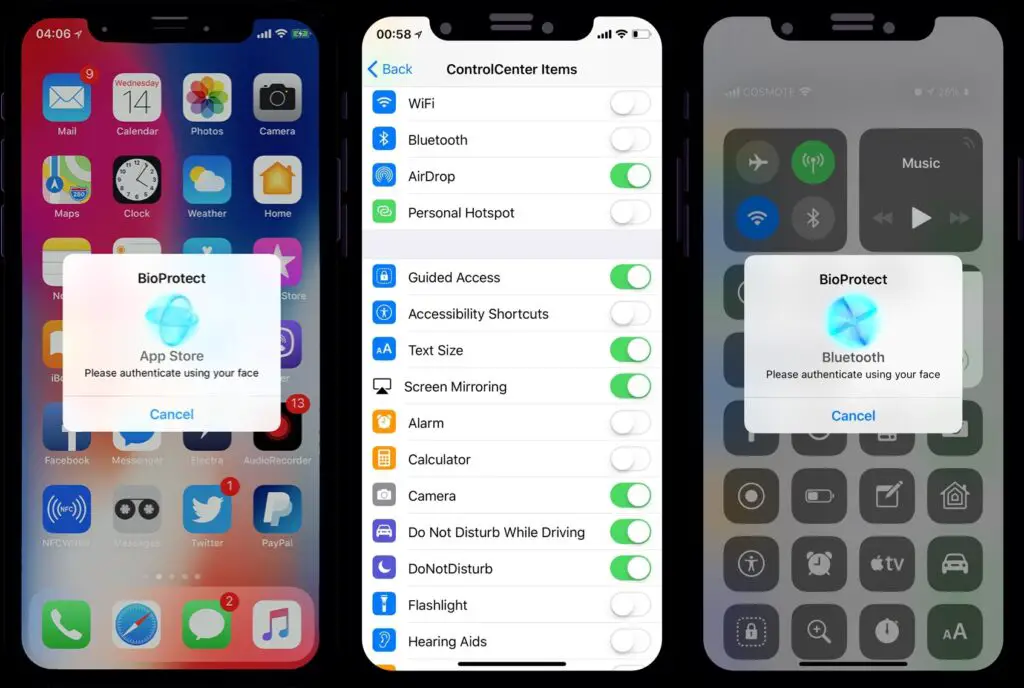 BioProtect XS is compatible with iOS 12 and higher. It is a security app that helps you to protect all your installed apps with a passcode, FaceID, or Touch ID. It can be configured to protect apps, settings panes, folders, control center items, flip switches, and much more. It is the best and fastest way to keep your phone protected.
---
Protect Your Online Privacy With Surfshark
[The VPN that we use here at Tech Arrival]
---
Once the security measures are enabled, it will prevent anyone from accessing your apps and other items. It will unlock only when you authenticate using your Touch ID, password, or Face ID.
9. AudioRecorder XS
AudioRecorder XS is an exciting application for jailbroken iOS devices. It is packed with dozens of features that make it stand out from similar apps. For starters, it can record calls from any social app such as Messenger, Skype, FaceTime, LINE, etc. Other features include recording voice memos and recording system audio.
With the assign contacts feature, you can record calls to the assigned number automatically. It can also sync the call recordings to your Google Drive or Dropbox account. It's an automatic feature, so you don't need to do anything manually.
Once you are done recording, you can share the files with all supported apps on your device or send them via iMessage or email. Using your web browser, you can conveniently copy all calls from your phone to your PC.
10. AnsweringMachine XS
Loaded with many features, AnsweringMachine XS is the best app for managing your voicemail. Features like touch-tone commands, voice recognition, real-time interaction, call screening, and speech synthesizer make this app useful for iOS users.
AnsweringMachine XS is the ultimate answering machine for your phone. You can record greetings and use the system's voice to greet your callers from your contact list. With touch-tone commands, you can listen to your messages remotely. Additionally, you can delete the messages or mark them as read. Last but not least, you can customize all the options in Settings.
11. NFCWriter XS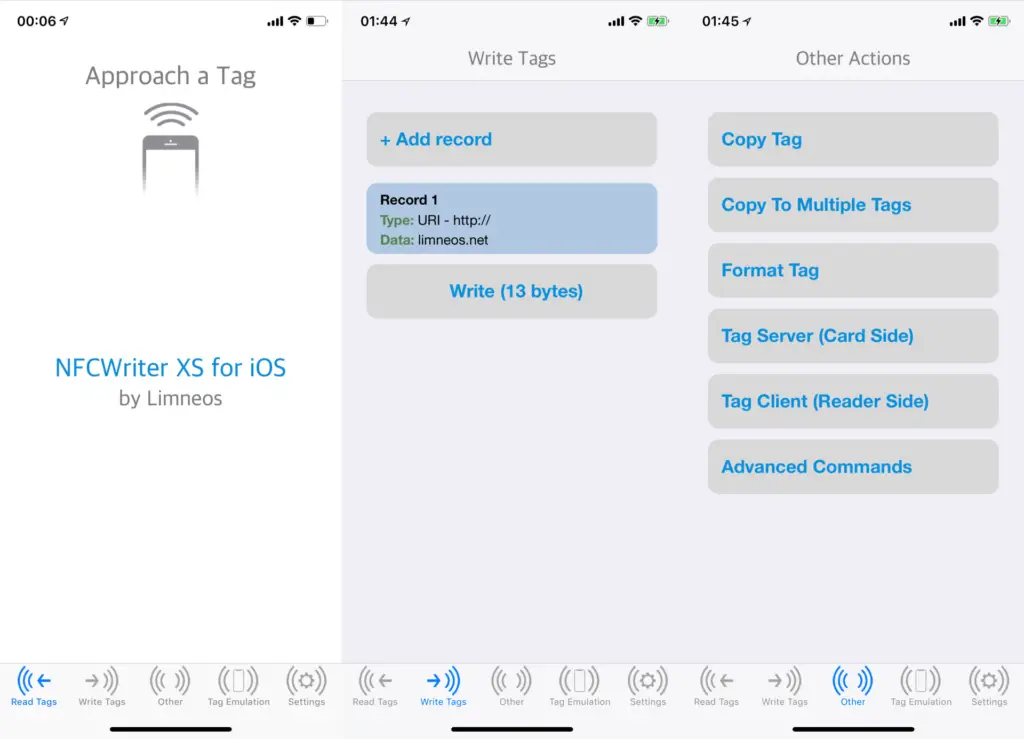 This app helps scan your credit and debit cards, NFC tags, and MRTD documents, such as ID cards and passports, on your iPhone. It is capable of reading, writing, and copying the most common tag types. Additionally, you can copy to multiple tags.
With NFCWriter XS, it becomes easier to save and manage your tags in one place. It allows you to perform actions based on the content of your tags. To avoid confusion, it displays information about your tags, like tag type, SAK, manufacturer, memory size, serial number, etc.
12. VoiceChanger XS
VoiceChanger XS is an exciting app that recognizes your speech during a call and changes it to Siri's voice. So instead of your voice, you can use the system's voice when talking over the phone. It is supported by a large number of social apps, including FaceTime, telephony calls, WhatsApp, Skype, Viber, and others.
With the help of this app, you can tweak changes in your voice and listen to the other party's response to ensure that the recognition was correct. The audio tweaking is done in real-time while you are speaking.
It takes a single click to switch between effect-altered speech and normal speech. Not only that, but you can also alter your voice pitch live and choose from five different pre-set voices.
---
Protect Your Online Privacy With Surfshark
[The VPN that we use here at Tech Arrival]
---
13. AutoAnswer XS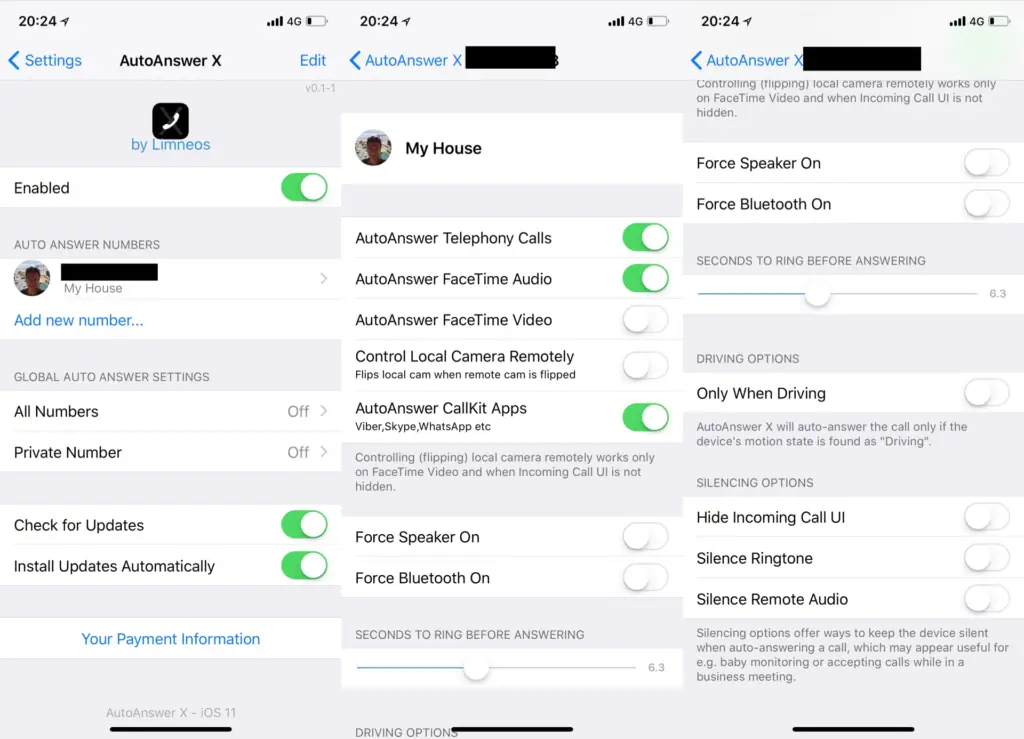 This app comes in handy when you are busy manually receiving a call. It can automatically answer specific FaceTime calls, number calls, and other CallKit apps. It works with apps like WhatsApp, Viber, Skype, and others.
You can use this app when in a meeting, driving, and even baby monitoring. It allows you to set the numbers that you want to auto-pick up. It is also capable of auto-answering private calls.
You can also specify other things like whether to enable a speaker upon answering a call or connect to a Bluetooth headset. You can either assign the settings per number or globally.
14. AppColorClose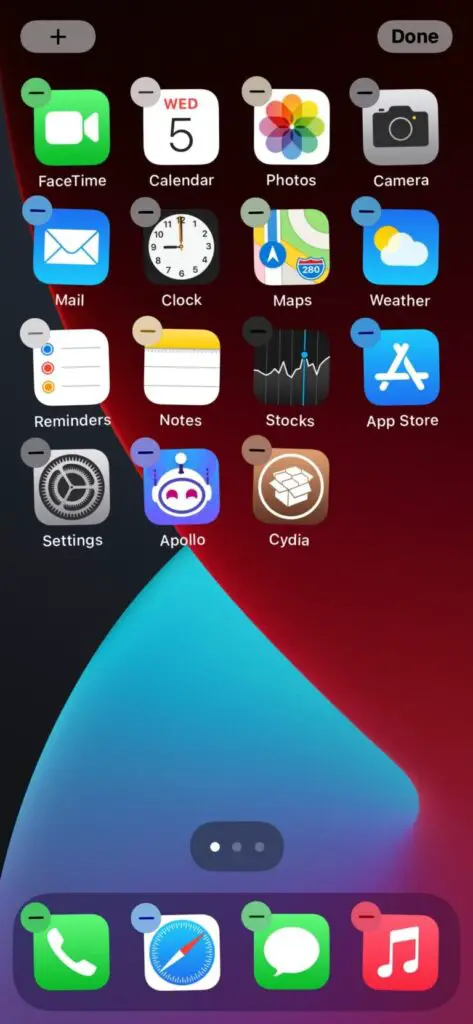 AppColorClose is the perfect app to spruce up your iPhone's home screen. It becomes noticeable only when you put your iOS device into editing or jiggle mode. It refers to the mode where you can delete or move app icons.
Once you enter the edit mode, the buttons used to initiate an app removal will change color to match the dominant color of the app icon. These buttons hide the apps that cannot be deleted.
AppColorClose works automatically based on the dominant color of the app icons, which means you don't need to make any changes manually.
15. AquaBoard X
Make your iOS device exciting to touch with AquaBoard X. It applies cool, interactive water effects on your phone's screen. Every time you touch the screen or an app, a water ripple will automatically appear in that area.
It automatically lays over on your phone's lock screen or home screen. You can choose from ten different water ripple effects. Along with that, you get several other customization options.
16. MusicArtworkSave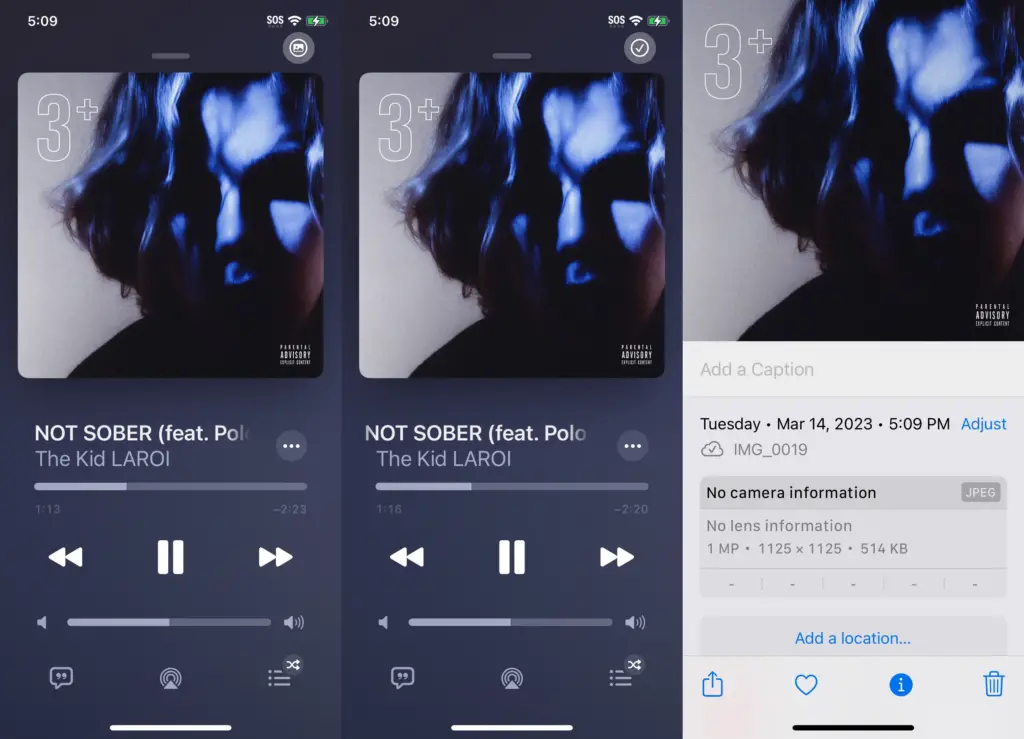 The best way to get album art for your songs is using the MusicArtworkSave. It is a user-friendly app that allows you to download album art while using the Stock Music App. The downloaded images will get saved in your Photo Library in JPEG format.
It should be noted that this tweak will save artwork only from the stock Music App. It means it won't work with other music streaming apps like Apple Music or Spotify.
17. Jumi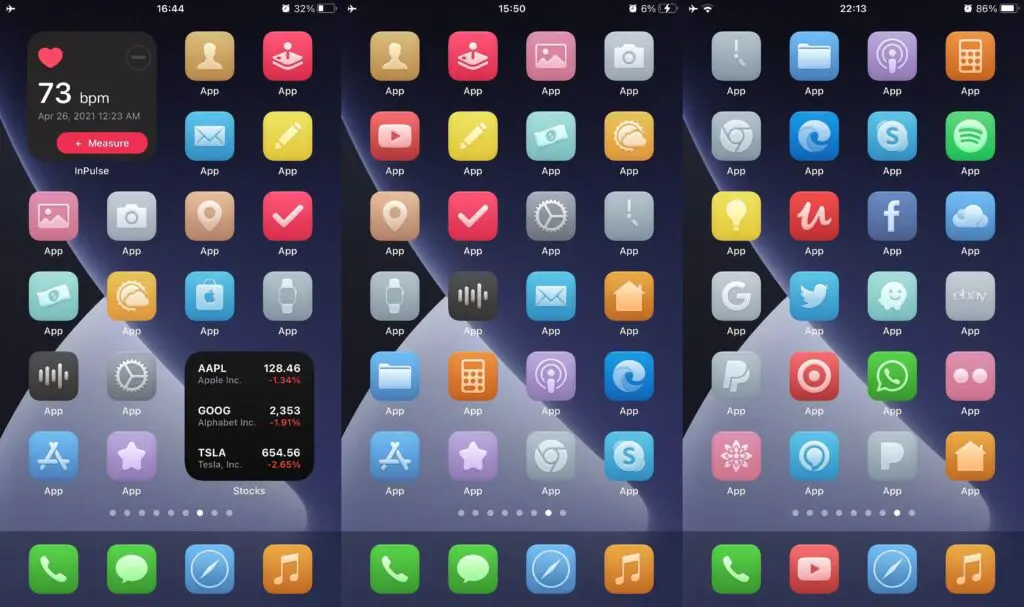 Transform the look of your iPhone screen with Jumi. It is a unique iOS theme that brings simplicity to every app icon. It has more than 300+ icons, alternative icons, and custom-made settings icons.
---
Protect Your Online Privacy With Surfshark
[The VPN that we use here at Tech Arrival]
---
In addition to custom home screen app icons, Jumi offers notification badges for apps, smaller icons in the Settings app, and features to enhance the interface. It is developed to work with SnowBoard, iThemer, WinterBoard, and Anemone. Moreover, it is supported by iPads and iPhones running iOS 7.0 and higher.
18. BigSurCenter
With BigSurCenter, you can replace the default iOS control center with a new elegant and lightweight one. The new control center is easy to use and is supported by iPhones and iPads.
BigSurCenter gives you access to a plethora of customization options. It lets you change the color of the sliders, module backgrounds, selected modules, and slider backgrounds. It can also hide or adjust the corner radius for the modules or backgrounds.
19. Antoine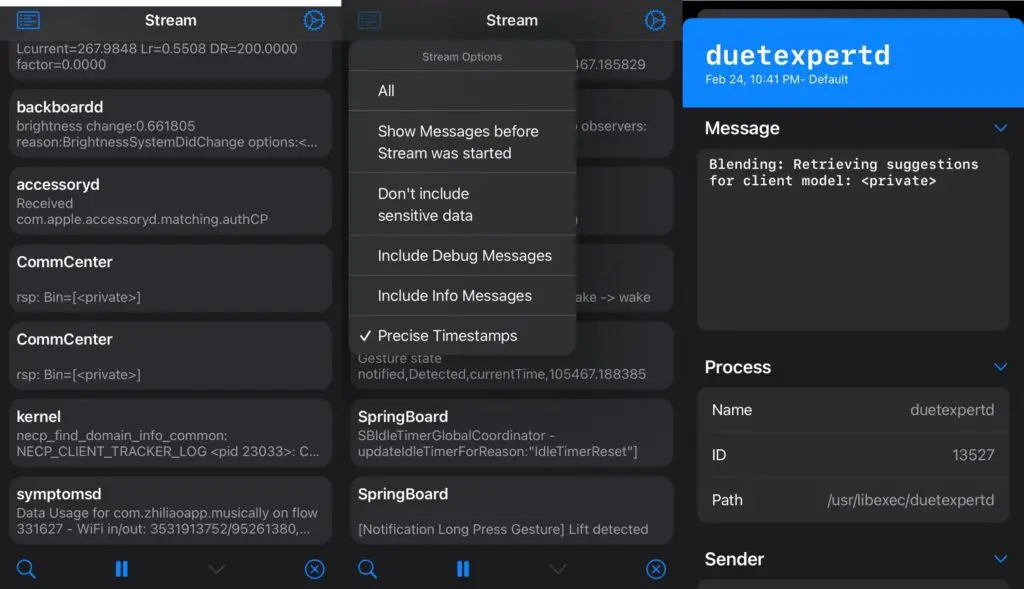 WithAntoine, you can view your system logs in real-time, and that too without connecting to a Mac. It can filter logs by message, process, type, etc. On top of that, it includes additional stream options.
The interface is simple and user-friendly, allowing users to navigate through the app easily. It allows you to view information related to logs, such as their type or when it was created.
SerenaKit/Antoine is based on a private System framework, a mixed C & Objective-C framework, and a LoggingSupport system to stream log messages.
Jailbreaking your iPad or iPhone can be beneficial in many ways. By doing so, you can access useful features and options from the factory. Apps like these are specially made for jailbroken iOS devices. Try out some of these apps and see how you like them.
Also read: 6 Best Apple App Store Alternatives for iOS
Frequently Asked Questions (FAQs)
What is jailbreaking?
Jailbreaking refers to the process of removing software restrictions that the manufacturer intentionally sets.
What will happen if I jailbreak my iPhone?
By jailbreaking your device, you can gain access to additional or hidden features in your iPhone.
Is jailbreaking an iPhone safe?
Jailbreaking your iPhone is considered risky because it makes your device vulnerable to data breaches and malware. However, you can protect your device using a reliable VPN service.
---
Protect Your Online Privacy With Surfshark
[The VPN that we use here at Tech Arrival]
---
Is jailbreaking iOS devices illegal?
Jailbreaking iPhones and iPads are not illegal. However, it is considered an unsafe procedure due to various reasons.
Is it worth jailbreaking an iPhone?
If you want to have more control over how your iPhone works, then you can consider jailbreaking it.