While the Apple App Store is a great place to find apps for your iPhone, iPad, and iPod touch, it isn't the only one. Looking for a bit of variety in your iOS device? We've compiled a list of some of the best Apple App Store alternatives for iOS.
iOS is the most popular mobile operating system and has over a billion users worldwide. It is also the most profitable mobile operating system. The popularity of iOS makes it one of the best mobile operating systems to develop applications for.
There are several alternatives to the Apple App Store, and you may find that one of them suits your needs better. In this article, we'll look at some of the best alternatives to the Apple App Store, including the Tutuapp, Pandahelp, and Cokernutx.
Also read: 10 Best Apple Mail Alternatives for Mac & iPhone
List of Top Apple App Store Alternatives for iOS
1. iPhoneCake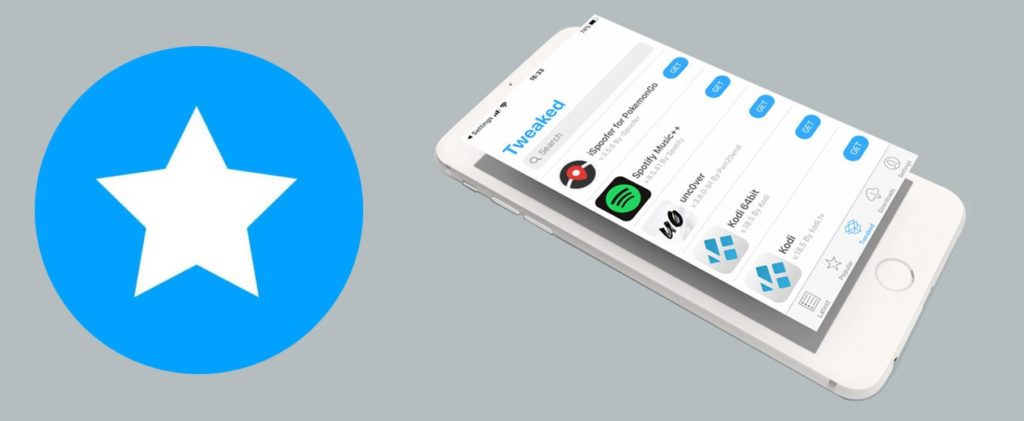 If you want an alternative to Apple's App Store, then iPhoneCake is just what you are looking for. The iPhoneCake App is just one of the best App store alternatives for iOS you could consider getting your hands on. Its main feature is its ability to install IPA files. This makes it possible to get applications that are originally free, such as Facebook, but also paid software. However, this is not the only reason you should try this App. The App has a proper interface and acts as a great jailbreaker to the tough software configured by Apple.
It is not only a jailbreaker app but also a good App store alternative to Apple's App Store. Furthermore, this app is compatible with iOS devices starting from iOS 9 to iOS 13 as of now. Additionally, AppCake has been intelligently built to sort out Apps that can work with and without jailbreak. It also lets the user install IPA files. In this way, AppCake not only distributes software through its repository. It also becomes an installer for applications downloaded from other sources, such as Malavida. Finally, it supports magnet and torrent files.
2. Panda Helper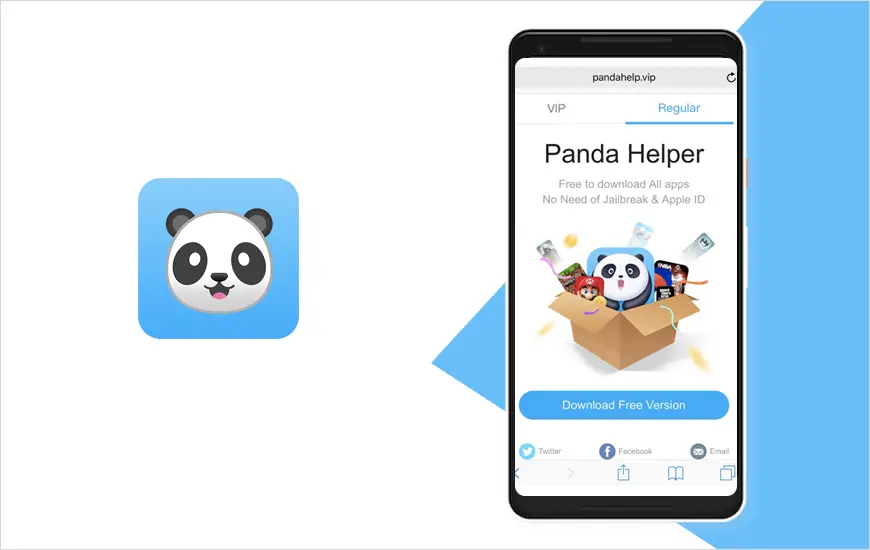 Panda Helper is a good alternative to the Apple App Store for downloading and installing official & unofficial apps on iOS and Android devices. It has a wide variety of apps that can be downloaded easily. Not only does it have a plethora of Apps to offer, but it is also very easy to use and activate. It is one of the most popular apps in the jailbreak community because it offers a variety of features that are not available in the official App Store. It allows you to download all kinds of apps, including gaming emulators, screen recorders, file managers, and many more.
There are a lot of apps on this site, including ones that are exclusive to Panda Helper. You can also choose between the free or premium versions that include exclusive apps. If you want to make sure that you get the most out of your Panda Helper app, you should download the VIP version. With all these features and offerings, PandaHelper is undoubtedly a great App Store alternative and can be a boon for those looking for alternatives to the Apple App Store.
3. CokernutX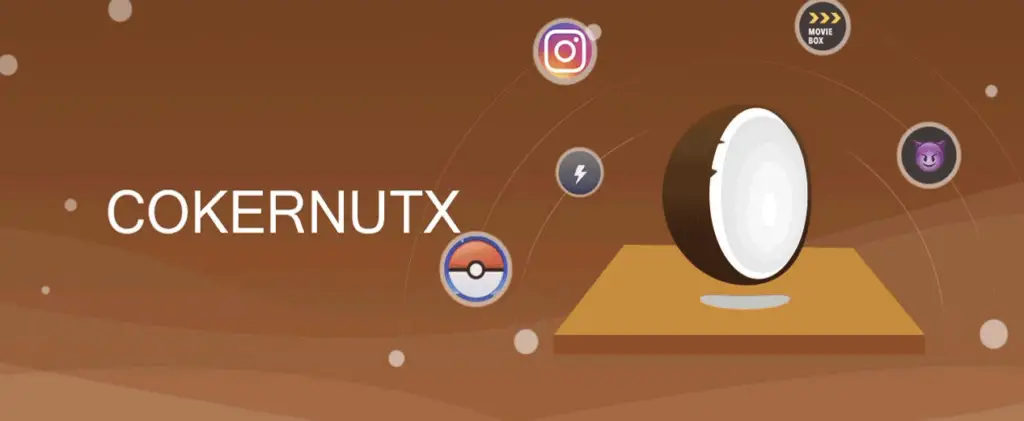 If you are looking for a Cydia and an Apple App Store alternative and a way to install apps and games without jailbreaking your device, then CokernutX is the best alternative. It provides you with a lot of benefits. It's a simple interface, very user-friendly, This App is easy to use, and it's fast, making it easy to download apps and games. There are many great things about CokernutX, but the best thing is that it doesn't require any jailbreak session.
You can download any app, Mod, or any other content from this App without having to log in or even create an account. CokernutX has a massive collection of over 5k apps and games. They are divided into many categories for your choice, like Entertainment, Social, Education, Travel, etc. This is one of the most reliable App store alternatives that you can rely on.
---
Protect Your Online Privacy With Surfshark
[The VPN that we use here at Tech Arrival]
---
4. BuildStore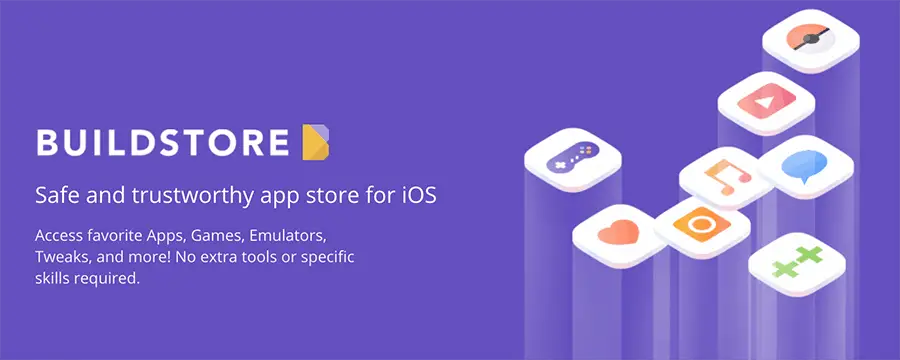 If you want to have the best apps in the App Store, BuildStore is the place to go. BuildStore is one of the most popular alternative app stores for iOS devices. The biggest advantage of using BuildStore is that it is the oldest continuously running alternative app store to exist, and it is super easy to set up and use. It has an immaculate interface with the ability to install tweaked apps and games without jailbreaking. It's a safe and trustworthy store, they say it on their tagline, too, with over a thousand games and apps that are constantly updated, and new ones are added monthly.
It allows you to browse through different categories of apps, including emulators, tweaked apps, game downloads, and much more. There are also different filters to narrow down your searches. It also offers several useful features such as requesting apps, restoring accounts, and getting 24/7 support. For anyone who wants to have an iOS device but does not want to jailbreak it, BuildStore is the app store alternative you've been waiting for.
5. TutuApp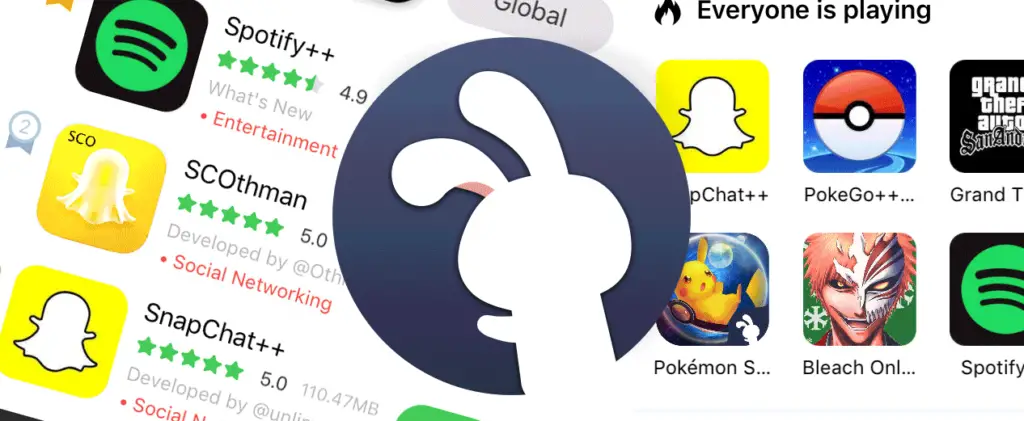 TutuApp is one of the most popular alternatives to the App Store on iOS devices. It is a fantastic place to find apps for your iPhone, iPad, iPod Touch, and Android devices. TutuApp is a secure and safe platform to download and install the latest and exclusive Apps on your iOS devices. TutuApp has a huge collection of Apps ranging from various genres such as business, education, entertainment, lifestyle, sports, etc. It has thousands of apps and games. You can download and install them for free.
TutuApp offers many features, including Support for Wi-Fi and mobile data transfer, No log-in is required, No root (for android) / jailbreak (for iOS) required, Regular updates, and fast App revoke fixes, Supports multi-download simultaneously. You don't even need a jailbreak to use it, and many of the apps are modified with cool and useful new features.
6. Sileo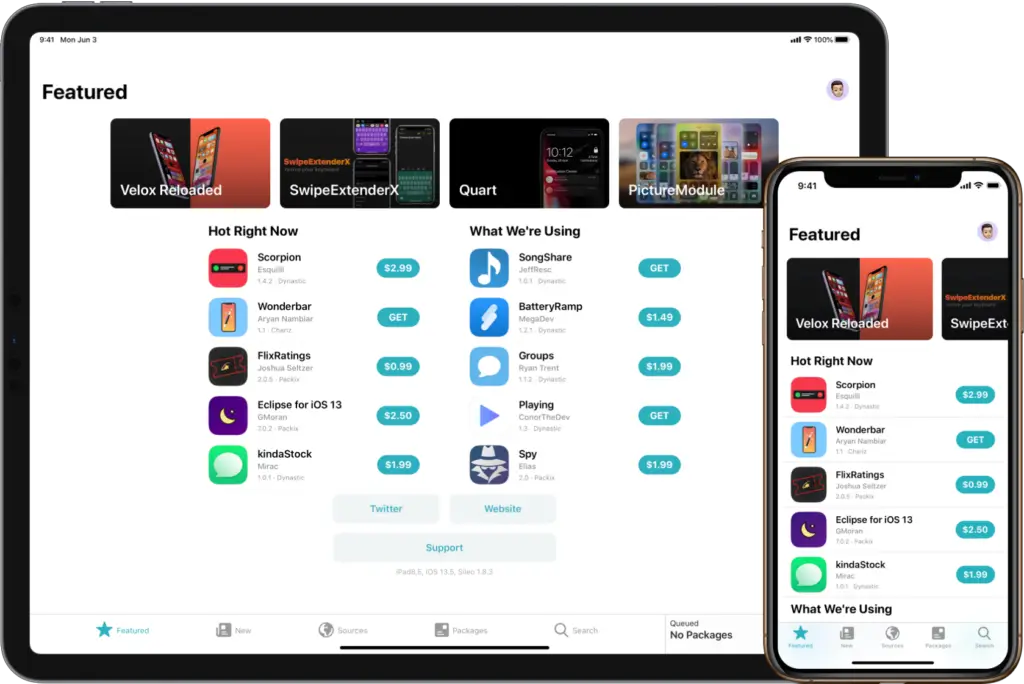 Sileo has been the best jailbreak application for iOS users in recent times. Sileo is an alternative to the Cydia store, which is no longer maintained. It is an excellent option for users who want a more reliable way to get updates and install packages on their devices. As Sileo is relatively new, it is still under development. However, the developer has made the App have a broad compatibility range that allows you to access everything from iOS 12 to the latest iOS 15.
It is a fully open-source, fast, beautiful, powerful, and efficient APT Package Manager meaning anyone can contribute to it by submitting patches and helping to maintain it. It has come up with many amazing features that are much better than any other jailbreak application available. There are many reasons why you should switch to Sileo. Sileo is more up-to-date and offers a better user experience. Sileo also gives you more control over your device. Sileo is indeed a good app that has a lot to offer and is one of the best alternatives for Cydia. You can also say that it is one of the best alternatives for Cydia.
Wrapping Up
There are so many great alternatives to the App Store. It's important to remember that there are some features that you can only get on the official Apple App Store. Third-party app stores are a great way to reach a wider audience.
But as with anything else, there are risks, and you must always be careful when downloading and installing apps. Ensure you do your research and check reviews before downloading any third-party app store.
So, there you have it: 6 Best Alternative to Apple App Store. You should note that there are other alternatives as well. Let us know if we missed out on one of the alternatives in the comments.
That's it for today! Thanks for reading, and have a great day!
Also read: 9 Best iTunes Alternatives for Windows & Mac
---
Protect Your Online Privacy With Surfshark
[The VPN that we use here at Tech Arrival]
---
Frequently Asked Questions (FAQs)
How to Install 3rd Party Apps on iOS?
If you want to install 3rd party apps on your iPhone or iPad, there are several ways you can do it. One way is to use a jailbreak. A jailbreak is a process that allows you to install 3rd party apps without having to pay for them. These Apple App Store alternatives come with a built-in feature that allows you to download and install 3rd Party Apps directly. You do not need to perform any additional steps.
Are Apple App Store Alternatives Safe to Use?
These alternatives are safer to use as they don't contain any malicious threat. However, you still need to download these alternatives from their official websites.
Does App Store Alternatives Affects Device Performance?
No, it doesn't. Various apps in the App Store, such as emulators, can slow down your device, but none will negatively impact its performance.
Which App Store Alternative has the Best Selection of Apps?
Apple's App Store is known to have the best collection of apps, but it's not the only option out there. The selection of apps will differ from one platform to another, but overall, they are all great options.
Which App Store is the Best Choice for iOS Developers?
For iOS developers, the Apple App Store is the best option for them, as it has the highest number of users. However, we would recommend looking at some other app stores as well. Apple has a lot of strict rules that other app stores don't have.