Apple Mail comes as a pre-installed free email client on every iPhone and Mac device. It gives you the classic premium feel that Apple is best known for, along with a user-friendly interface. You get a universal inbox that supports all the primary services, including iCloud, Gmail, Exchange, Yahoo, etc. You also get features like VIP support and Mail Drop. The best part? It's absolutely free.
However, like every other application, there are some drawbacks here as well. Be it an intuitive interface design or the lack of a certain feature like "Scheduling", these things might make you look for third-party alternatives.
We have compiled a list of the 10 best apple mail alternatives for Mac and iPhone to help pick the right one for yourself. For this list, we are looking at those email clients that either offer enhanced customization or detailed insightful emailing.
Also read: 12 Best iOS Keyboard Apps for iPhone and iPad
List of Best Apple Mail Alternatives for Mac and iPhone
1. Gmail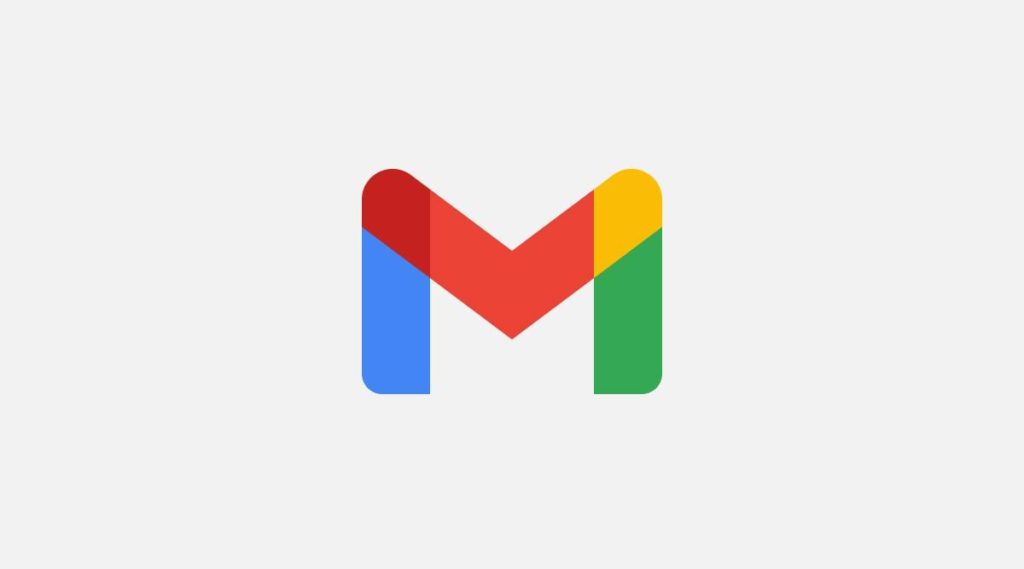 Was there ever any doubt who would be our top pick? Google's email service, aka Gmail, is one of the most popular if not 'the most popular' ones out there. With tons of features to offer, Gmail can be a great substitution for Apple Mail for your iPhone or Mac.
Just like Apple Mail, the Gmail app allows you to set up multiple accounts on Hotmail, iCloud, Yahoo, and others. You can either manage them in individual inboxes or display them all in a universal one. The choice is yours to make. 
However, this facility is for iOS users only. The Mac users will get the web version of Gmail, and it doesn't support non-Gmail emails on it. Apart from this, there's the dark mode for customization, and you get to choose themes on the web version. Customize it according to your preference. 
Then, there's the swipe action to archive or move emails according to your preference. You can also label emails for sorting and prioritizing. Gmail beats Apple Mail with the Scheduling feature. It allows you to send an email at a specific time or date without you actually having to open the app. Pretty convenient, right?
When you opt for Gmail as a substitution for Apple Mail, remember, you're not compromising with the user-friendliness at all! The introduction of G-Suite enables you to access several convenient apps like Google Drive, Docs, Calendar, Maps, and more. In terms of management, Gmail lets you organize your emails based on categories such as primary, social, promotions, updates, and more. 
The Google security measures also claim to block up to 99.9% of malicious emails for added protection. Overall, it's the perfect substitution for:
---
Protect Your Online Privacy With Surfshark
[The VPN that we use here at Tech Arrival]
---
Advantages:
User-friendly
The convenience of G-suite
Email scheduling
Good management
Disadvantages:
Doesn't have a desktop app
Mac users cannot use non-Gmail emails on the web version
2. Spark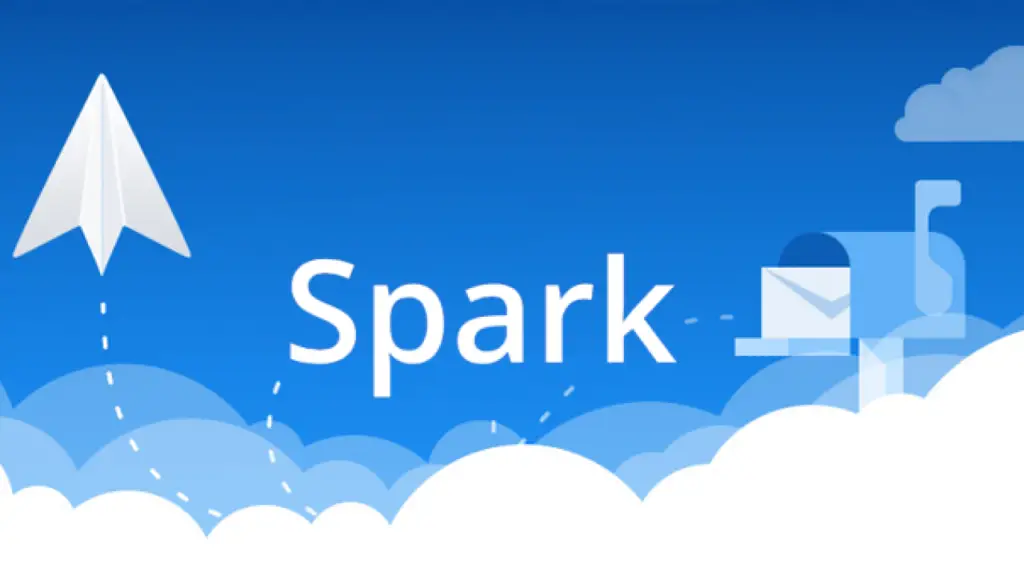 Spark is comparatively new to the world of third-party email clients. However, it quickly gained recognition due to the constant introduction of advanced features and enhancements. It is free to download, and it can be a great substitute for Apple Mail due to its powerful features and optimized user-interface. 
Overall, it makes your overall emailing experience much better.
This email client comes with a Smart Inbox that automatically organizes the emails into several categories like Notification, Newsletters, Seen, and Personal. It understands your priority and displays the emails from real individuals first instead of auto-mails. You get a handy feature named Quick Replies that allows you to send short, templated emails along with 4 different swipe gestures for reading, archive, pin, delete. Pretty amazing, right? 
Well, the list doesn't end here. Spark also comes with a smart mailbox, just like Apple Mail with an integrated smart search feature. Just start typing anywhere inside Spark, and it will instantly show you all the available options. 
It has a built-in Calendar view and supports several email accounts including, iCloud, Outlook, Gmail, Zoho, Exchange, AOL, and a lot more.
What makes Spark a strong candidate is its versatile collaboration feature. Forget about the traditional CC and BCC method. 
Spark allows you and your team to have a private conversation about a certain someone, its recipient, or the proposal. Everything is kept private, and you can save your inbox from being cluttered. Spark is free for personal use. 
You can also get started with the team feature that gives you up to 5GB of team file storage for 2 active collaborators. Upgrade it to a premium plan for unlimited collaborators and templates along with extended file storage. Costs $7.99/month for 1 user, and for annual billing, it's $6.39/month for each user.
Advantages:
Modern and clean UI
Smart Mailbox
Team email feature
Integrated third-party apps
Calendar view and sync
Disadvantages:
Not much information available on security and privacy
3. Microsoft's Outlook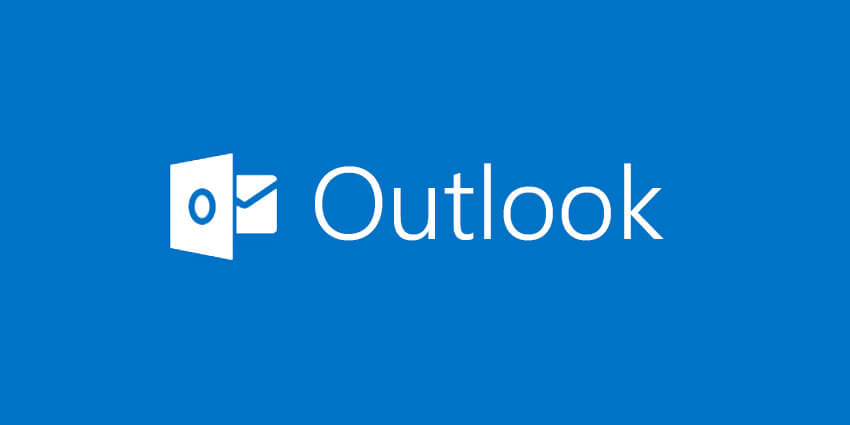 Outlook is mostly used for professional and business purposes. It has been there for decades while still managing to stay up-to-date and feature-packed to give a tough competition. 
Microsoft's Outlook is more than just email exchanging since it has a lot to offer. Obviously, to be a substitute for Apple Mail, you have to keep everything you've got on the table.
Since the business class mostly uses it, several of its classy features make Outlook stand out in the crowd. Being completely integrated with the Outlook Calendar, you are open to a lot of convenient options over here. It lets you track events and set appointments along with the integration of Outlook Contacts. 
---
Protect Your Online Privacy With Surfshark
[The VPN that we use here at Tech Arrival]
---
You get quick access to MS Word, Excel, and PowerPoint to make things much convenient. There's Skype for video calls and chat. Outlook's security and privacy are quite remarkable due to the automatic deactivation of unsafe links and the ransomware detection feature. 
It also offers a recovery option for your important files. You get an all-in-one email client, probably even better than Apple Mail, you can say. However, there is a catch, obviously.
Microsoft is highly professional. So, it's only natural they will keep their premium features as a paid service. Yes, the free service works decently, but it has some limitations, like only 15GB of Mail and 5GB of OneDrive cloud storage. 
To get a fully satisfying experience, you'll have to upgrade your plan for Office 365. The Office 365 Personal monthly subscription will cost $7.99, and for a full year, it would be $79.99. There's an Office 365 Business that offers bundles of collaborative software for a better price. You can check that out as well.
Advantages:
Integration with Microsoft Office along with Skype, calendar, and contacts
Highly protected and trusted by professionals
Diverse options
Complete all-in-one package
Disadvantages:
Paid subscription required for full functionality
4. Airmail
Airmail is one of the few email clients that are well optimized to work seamlessly on all iDevices. Be it Mac, iPhone, or Apple Watch; Airmail will give you a worthwhile experience with its top-class user interface and usability. 
Since it won the Apple Design Award in 2017, you can expect nothing less than perfectness for UI and UX of Airmail.
Airmail looks absolutely gorgeous, and it certainly doesn't disappoint with its responsiveness and the features it has to offer. It allows you to compose Mail in Markdown or HTML and opens a side-by-side window to display your email's visual preview. 
It gives you hassle-free email management while letting you add as many email accounts as you prefer. Airmail is integrated with several productivity applications like BusyCal, Things, OmniFocus, Trello, Evernote, and lots more. Few of these applications include Plugin Framework API that can be a convenient option for developers to integrate their apps with Airmail. Apart from these, you get handy features like delaying (chance to undo your sent email) and Gmail keyboard shortcuts. 
It also supports G-Suite, iCloud, Exchange, Office 365, and lets you manage them with much flexibility. The privacy mode works just fine, and there's support for plugins that let you add features like Reading Receipts, SMIME encryption, and a lot more.
The best part about Airmail is it only has a one-time cost of $9.99 and your good to go. Rest assured, it does not just look and feel. Airmail has a lot to offer, and certainly, you won't be disappointed. This versatile email client will leave no stones unturned to address all your email requirements.
Advantages:
Smart, beautiful, and responsive user interface
Integrated with a lot of productivity applications
Supports HTML and Markdown
Offers unique plugins for extra features
One time investment
Disadvantages:
Handling of IMAP folders in not up to the mark
Custom actions may have reliability issues
5. Newton by Cloud Magic
Cloud Magic has introduced an email client named Newton that can be the best substitute for Apple Mail. First of all, it's a great cross-platform email client that allows you to do tons of things without holding you back. 
---
Protect Your Online Privacy With Surfshark
[The VPN that we use here at Tech Arrival]
---
Available on multiple platforms, Newton makes it quite easy for you to manage your emails quite efficiently from all your favorite email services.
First, Cloud Magic supports all the popular email platforms like Gmail, iCloud, Office 365, Exchange, and a lot more. Check all your emails in one play but in a well-organized manner. There's an option for you to connect with an IMAP account as well. 
Newton is integrated with productivity applications like Evernote, Trello, Zendesk, Salesforce.com, and lots more to collaborate with several others. Then there's the quick swipe, read receipts, send later option along with threaded conversation view. 
You can set reminders, do fast searches on the app, making the emailing process much convenient. The automatic feature removes newsletters and other unimportant emails to keep your inbox tidy. You see only the emails that matter.
Apart from the beautiful interface, you are also presented with HTML signatures, custom folder sync, and a privacy shield along with a stunning dark mode. The recap feature is also a nice touch since it brings back important conversations to your attention automatically. A smart email client for you! 
Newton costs about 49.99/year, which might seem a bit costly. However, considering the UI and features, it's a worthwhile investment. You also get a 14-day free trial! Come on!
Advantages:
Stunning UI and dark mode
Better email management
Efficient features like Read Receipts, Recap, Snooze
Secure and reliable
Disadvantages:
The yearly subscription is costly; Monthly not available
6. Canary Mail

Canary mail deals with encryption. More precisely, it is all about end-to-end encryption with just a few clicks. It suits best with the iOS apps. This will automatically encrypt the emails and is regarded as one of the safest apps for Mac users.
With a range of features and capabilities, Canary Mail takes things to a wider level. There is a smart inbox option that divides all the emails based on your specifications. You can get full control of the calendar and contact app without closing Canary. 
It is an excellent option for your existing email account. It works wonderfully with all the email providers, excluding POP. Canary is designed so beautifully that it looks like a native Mac app. The icons are also quite similar to them, and the UI is very simple. 
If you are planning to get it for personal use, then it's a perfect option. But this app lacks team collaboration factors. It further offers fancy features like customizable swipes, templates, swipes, automatic read notification, and many more.
You can install Canary Mail in Gmail, Outlook, Yahoo, and Exchange. Yes, it is a bit more expensive than others, but if you want to get something more from your Mac, then Canary can be your ideal choice.
---
Protect Your Online Privacy With Surfshark
[The VPN that we use here at Tech Arrival]
---
Advantages:
Properly designed
Huge focus on security and privacy
Easy to handle
Simple yet powerful
Disadvantages:
Expensive app
Lacks team features
7. Edison Mail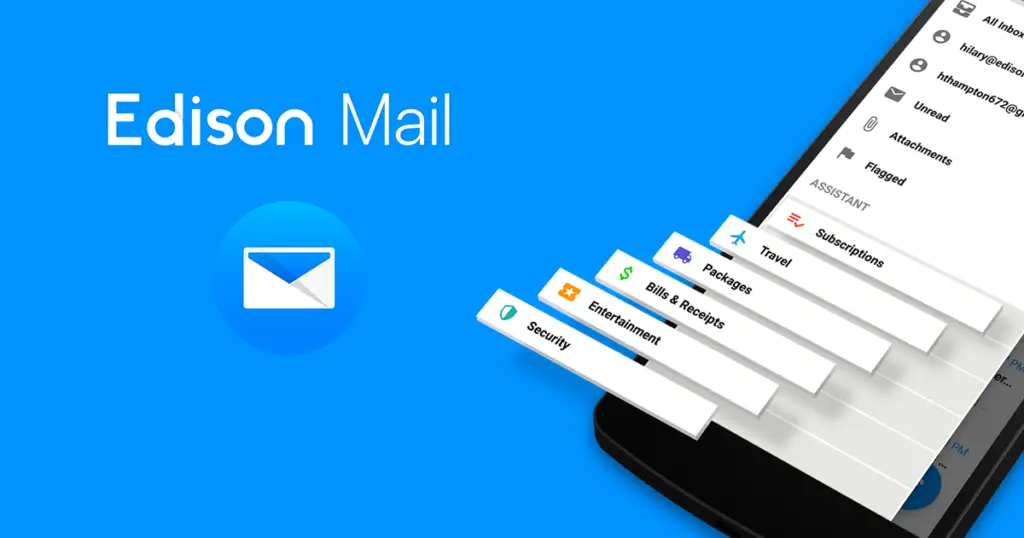 Earlier known as Easilydo, Edison rebranded itself with great features and revived versions. The main aim of Edison was to perform as Smart Email for the users. By introducing assistance within the app, it helped to lower the complications of email. It helps to organize travel packages, bills, and other details based on the information you put in the mailbox.
Edison prides itself on providing high speed. And, of course, it should. This app ensures you of lower loading time, which is much chosen by the users. It also delivers a focused inbox quite similar to Outlook. The beautifully designed interface has several hidden options within the hamburger menu. Although it tried to inaugurate Smart Reply identical to Gmail. 
But it was nothing when compared to Gmail. Edison Email for iPad and iPhone supports several email accounts types. The UX Mode is designed to keep the customer's choice in mind. 
Try out their dark version specially modeled to avoid eye strain while reading and writing emails. The smart assistance also allows the users to unsubscribe those emails that they want no more. 
Suppose there are millions of subscriptions linked in your account that you no longer want. You can easily unsubscribe them with the help of Edison's smart aspects.
When compared to other apps like Spark or Gmail, Edison provides smart notification, thread view mode, quick replies, and snooze with just a single click. Edison mail supports Gmail, iCloud, Hotmail, Alto Yahoo, Outlook, and AOL, IMAP.
Advantages:
Decreases spams
Unified inbox
User friendly
Disadvantages:
New Dark Mode is still buggy
Not much information available on security and privacy
8. Kiwi for Gmail
For those who have several Gmail accounts, Kiwi is the best app to be installed. Kiwi has been formulated to deliver fast and flexible results for Gmail. Do you know? Gmail has over 1.5 billion users worldwide. Kiwi ensures to add a covering of intelligence and comfort in organizing all the Gmail accounts on your Mac and iPhones.
Most third-party apps feature a custom interface and unusual labeling tricks to offer a better experience. On the other hand, Kiwi has a simple web-based interface that aims to pull out Gmail from the browser. Powerful keyboard shortcuts help to get a faster working email making the whole app much more productive. 
Further, it provides offline access for Google Docs, Google Drive, and Sheets. This app encourages users to take out all of the Gmails. Similar to Apple Mail, Kiwi offers a well-organized way to manage accounts. It promises to manage about 6 Gmail accounts simultaneously. 
You can open numerous types of files like form, sheet, doc, draw, link, and note. Why not take advantage of the recently added power user feature? The Focus Feature Inbox Tool helps keep the other email distraction aside while working on an important document. 
Kiwi also allows you to work with Google's ecosystem without even undertaking Chrome or Safari. It also makes it easy to bounce from personal to working Gmail accounts, from the calendar to documents making the entire center easy to deal with. Get the most seamless email occurrence that you have ever seen.
---
Protect Your Online Privacy With Surfshark
[The VPN that we use here at Tech Arrival]
---
Advantages:
Manages multiple Gmail Accounts
Keyboard shortcuts
Integrate entire G-mail Suite
Easy to work with
Disadvantages:
Plenty of Gmail accounts can slow down the app
Kiwi works on Google and G-Suite accounts
Not Available for iOS
9. Mozilla Thunderbird

If you want an email client with a retro vibe yet works with efficiency, Thunderbird by Mozilla is the one for you. Even though they don't focus much on the user interface, it's still pretty clean and responsive. Most importantly, it's absolutely free.
Mozilla Thunderbird has some power-packed features to offer. There's the tabbed email option, which is a pretty convenient tool for easy switching and reference. The quick filter works instantly, and the search tool is pretty responsive, as well.  
The Thunderbird Filelink allows you to transfer large files with ease. Tags are there to assign emails according to their preference. You can easily categorize them, and if you want, you can create a tag according to your requirement. You can assign more than one tag to an email. 
It further offers integrated chat features (Google, Twitter, XMPP) along with a Calendar.
This might not be as intuitive as the other entries on our list; however, the powerful features certainly do make up for it. With robust privacy and phishing protection, Thunderbird also offers auto-update in different languages. Not bad for a free email client. Not bad at all.
Advantages:
Completely free open source email client
Versatile email management with tags, filters, fast search features
Secure and protected
Vast plugin compatibility
More control to the user
Disadvantages:
Not very intuitive
Some features may not work properly
Not Available for iOS
10. myMail
myMail is a free Email client available both for android and iOS users. For users checking out for an app with a super personalized background, then it is recommended to opt for myMail.
This app controls numerous accounts at a time. It provides real-time push notifications for your mail account that can be customized according to your preferred schedule. 
myMail offers modern design language an array of options that makes you feel comfortable while working. Set a selected time on each of your accounts, and the app will work for each account, respectively. 
This app's unique feature is fine-tuning the manifestation of the message by customizing it according to your priorities. You will also get an advanced search filter that allows you to get desired search results quickly. 
Browse your files directly from the Mail, as it comes with the extension feature. If you are receiving lots of unwanted emails, you can easily sort them out as Unread or Flagged emails. Signing up is straightforward, and browsing of files is quite easy in this myMail app.
You can use myMail for both professional and personal email management. It works with Gmail, Yahoo, Outlook, and Hotmail.
---
Protect Your Online Privacy With Surfshark
[The VPN that we use here at Tech Arrival]
---
Advantages:
Manages all Email accounts into one
Quick response
Good notification screening
Reasonable, Quick, and Stable
Disadvantages:
Lacks of unified inbox view
Cluttered UI
The Verdict
All of the email clients mentioned above have something unique to offer. Be it a convenient feature or stunning customization flexibility, they never fail to amaze. 
Also read: 11 Best Free Email Account & Service Providers
However, if you're looking for versatility and user-friendliness in one without spending anything, what can be better than Gmail? But if you're willing to pay some extra bucks, no one can beat Outlook in terms of features and compatibility. All you have to do is adjust to its learning curve.
You can also check out Spark (super responsive) or Newton (Management) for a change as well. They won't disappoint you. 
In the end, you'll have to decide which one would checklist all your requirements.